Shopping through Instagram has just been made so much easier! This is such a relief because sometimes the LikeToKnowIt emails can get lost in your inbox (they did in mine!) Sometimes I would tap on a photo I liked on Instagram but then I'd forget to look for it in my inbox. Oops! That's why the LIKEtoKNOW.it app is such a game-changer for all of us! Here's how it works and why I'm positive you're going to love it.
First, DOWNLOAD the LIKEtoKNOW.it app from the App Store (currently only available for IPhone).
SCREENSHOT your favorite photos from LikeToKnow.it instagrammers and get a push notification from the app when the post is ready to shop. (No emails, no links and no remembering to dig for that email later!) You'll be able to shop not only from Instagram but also from their Instagram Stories and Snapchat! (I've only tried Instagram at the moment).
Once you get the push notification you can start SHOPPING!
But my favorite part is all your screenshots/likes will be stored in one place for easy referral and shopping like you see in this screenshot of my phone below. Now you're ready to shop my Instagram and all it took was a screenshot!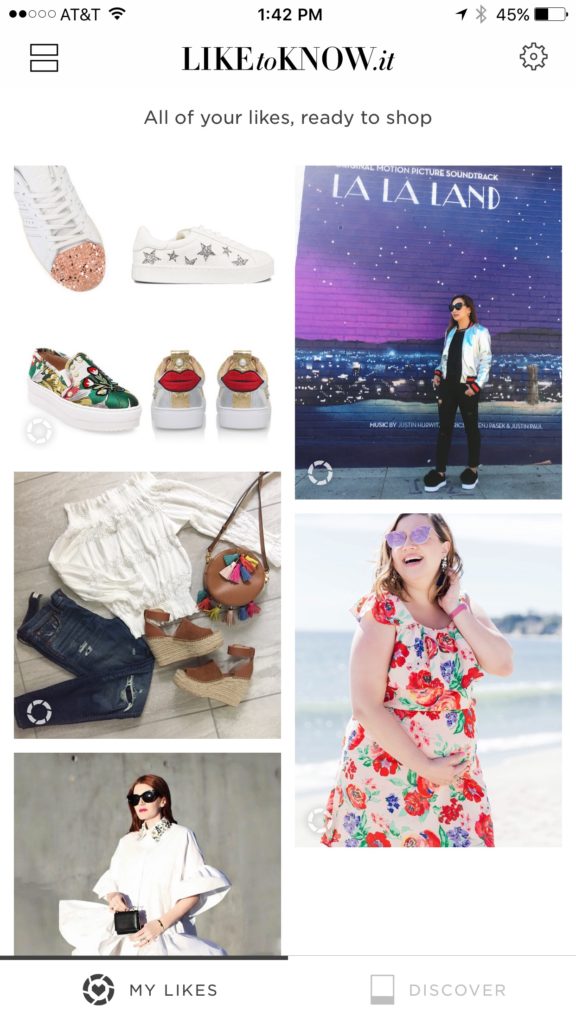 Let me know if you download it and try it! And if you're an Android user, I hope they come out with a version soon so you can shop easily too.
Have a fab weekend & Spring Break!
Facebook Conversations