*This post is written in partnership with Visit Sugar Land. All thoughts expressed are my own. I love living in Sugar Land, Texas and supporting local businesses and incentives to boost our economy. I hope you take advantage of this amazing initiative!
Do you live in the sweetest city in Texas and want to support Sugar Land businesses? I hope the answer is yes! Ever since the pandemic started in March I have seen some of my favorite businesses temporarily close or shut down. If you are #AllInForSLTX like I am then you'll love the Sweet Cash program rolled out by Visit Sugar Land and the City of Sugar Land to support local business and give back to frontline workers.
With the SWEET CASH Program Your Can Support Sugar Land businesses in 3 Easy Steps:
1. BUY A GIFT CARD from any business in Sugar Land, Texas.
2. Submit your gift card receipt online at www.allinforsltx.com and GET A GIFT CARD for half of the value you submitted. (The value of the gift card must be between $40-$200). The gift card you get is a surprise and it was fun to discover a new sushi restaurant right in our backyard!
3. For every gift card receipt you submit, you also GIVE A GIFT CARD to a frontline worker.
WATCH A VIDEO on how easy I did the process following those three easy steps!
GET A GIFT CARD from one of these businesses after submitting your receipt: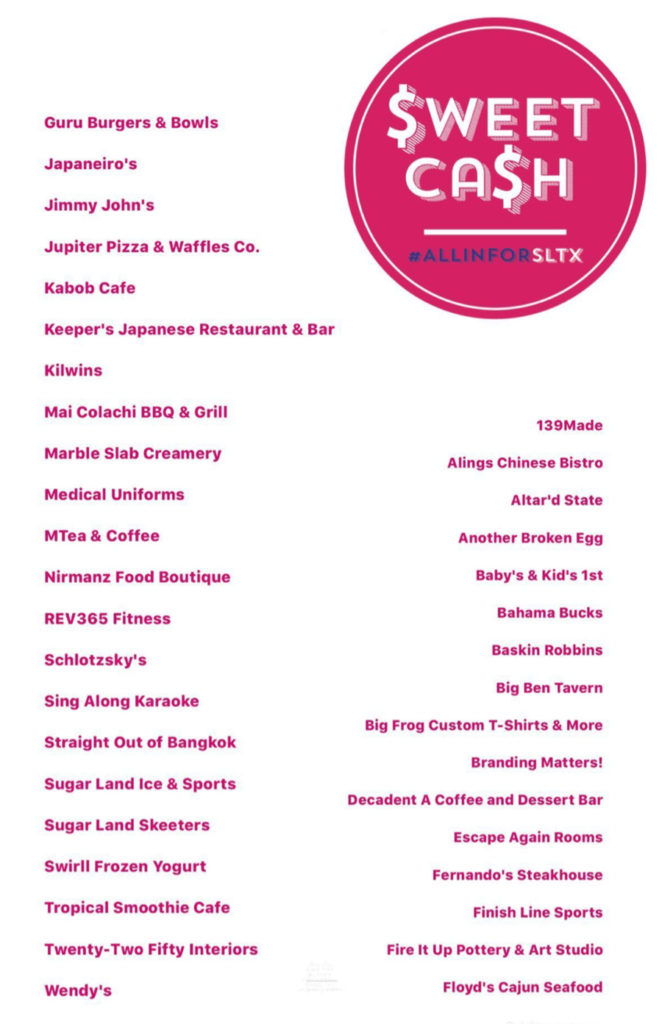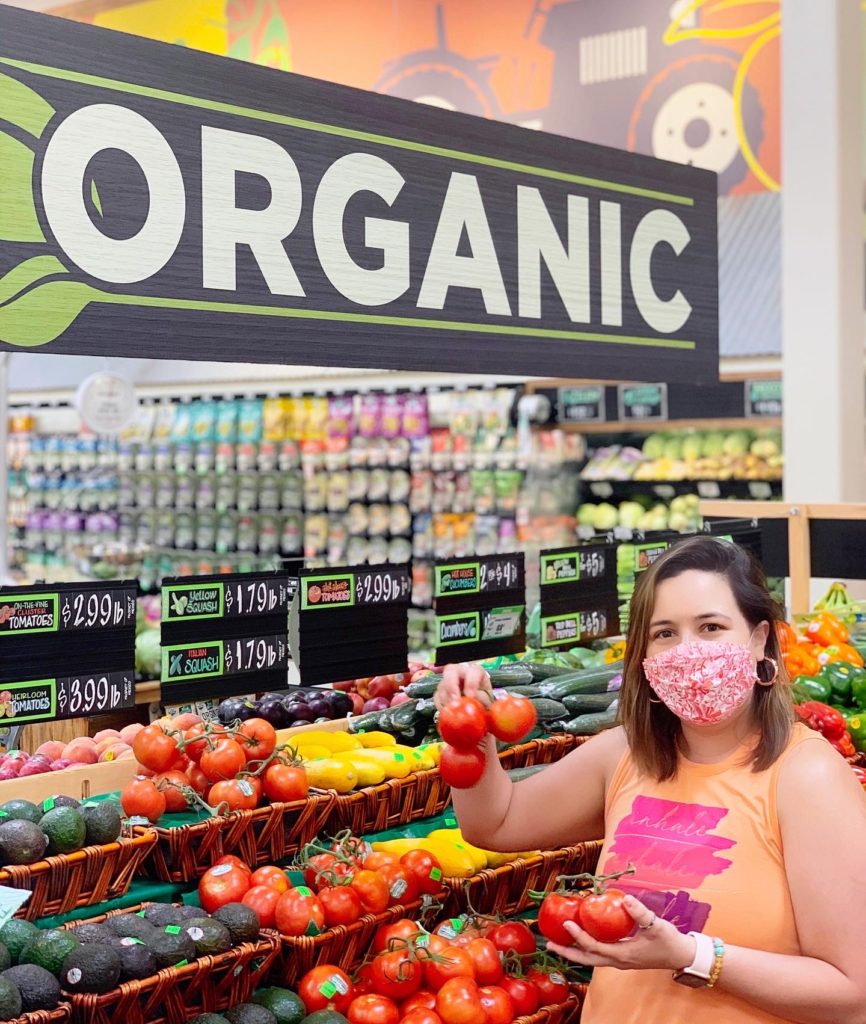 Here's an Idea: Buy gift cards to places you frequent a lot like the grocery store, nail salon or favorite restaurant. It's never been so easy to support local, get rewarded with gift cards & give back! More details at: www.AllinforSLTX.com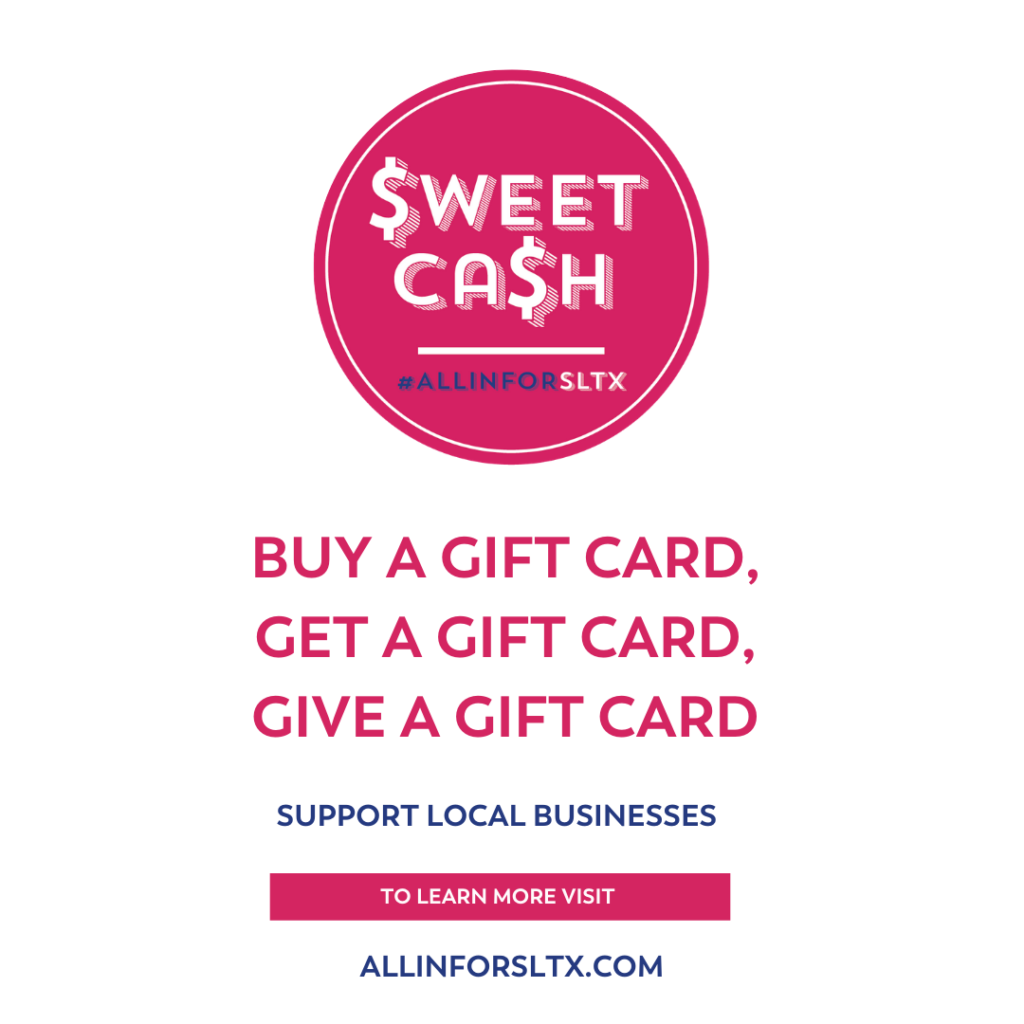 Facebook Conversations