It's been a long time since my last outfit post so this is a special one because it's covered in pink and it takes place in one of the swankiest and newest places in town: River Oaks District which houses exciting stores like Baanou, Diptyque (Best.Candles.Ever) and the ultimate experience in movie theaters: IPic (expect a post on this later). By the way, for a limited time only, KATZ coffee is serving complimentary drinks right outside the parking garage so grab one and sit in their courtyard enjoying the beautiful weather like we did with my husband and our new puppy Gala.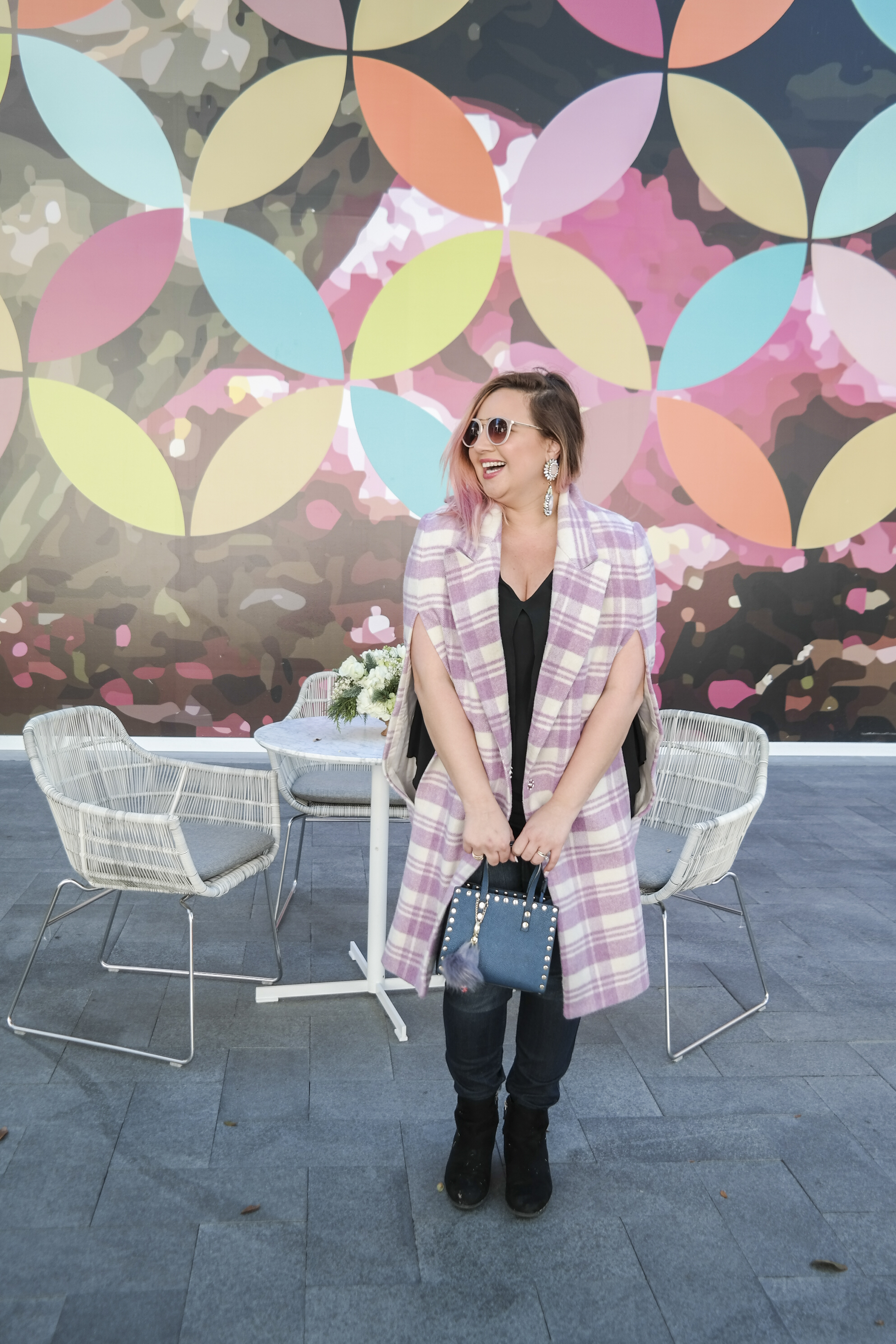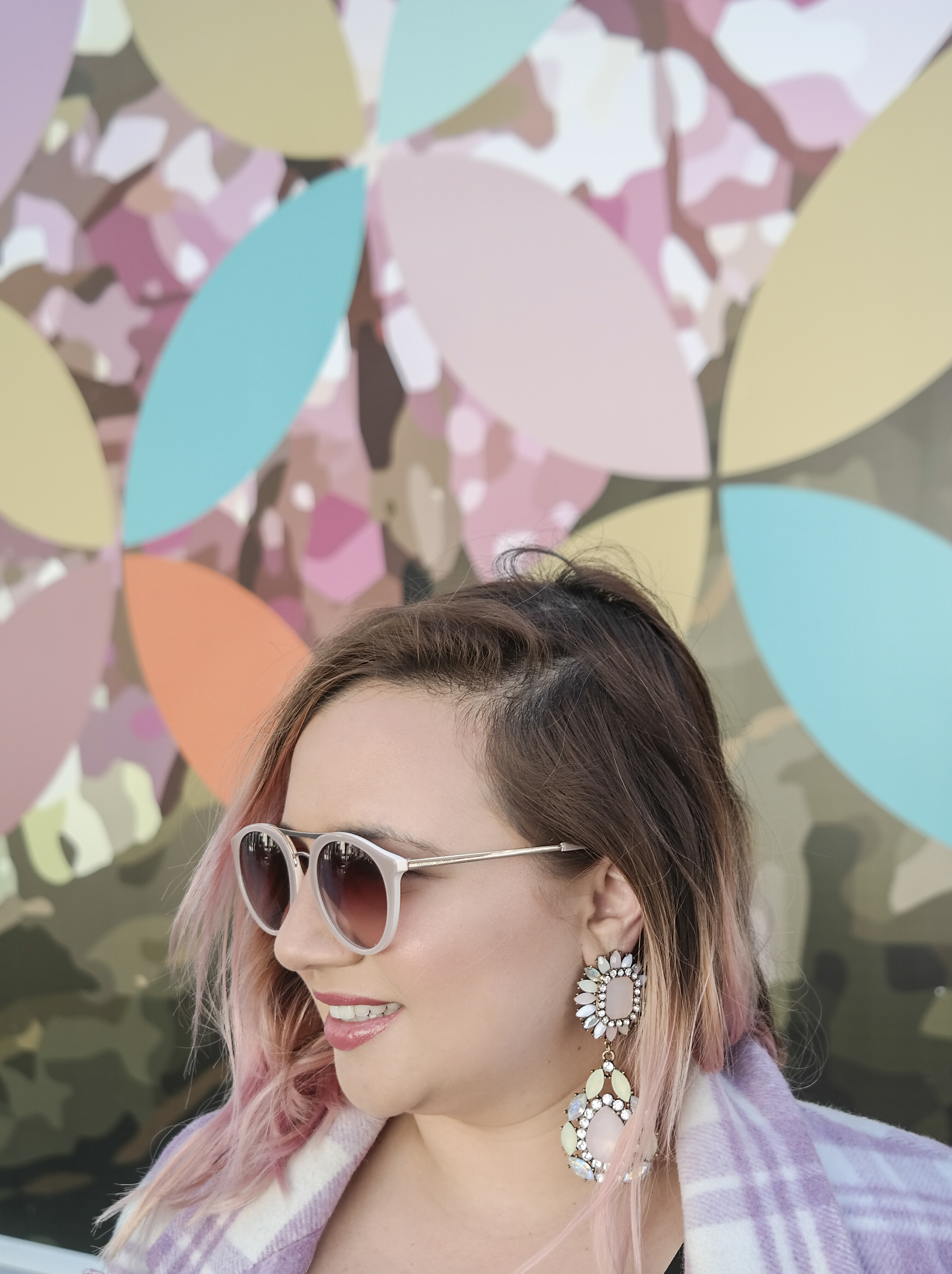 Earrings c/o Burdlife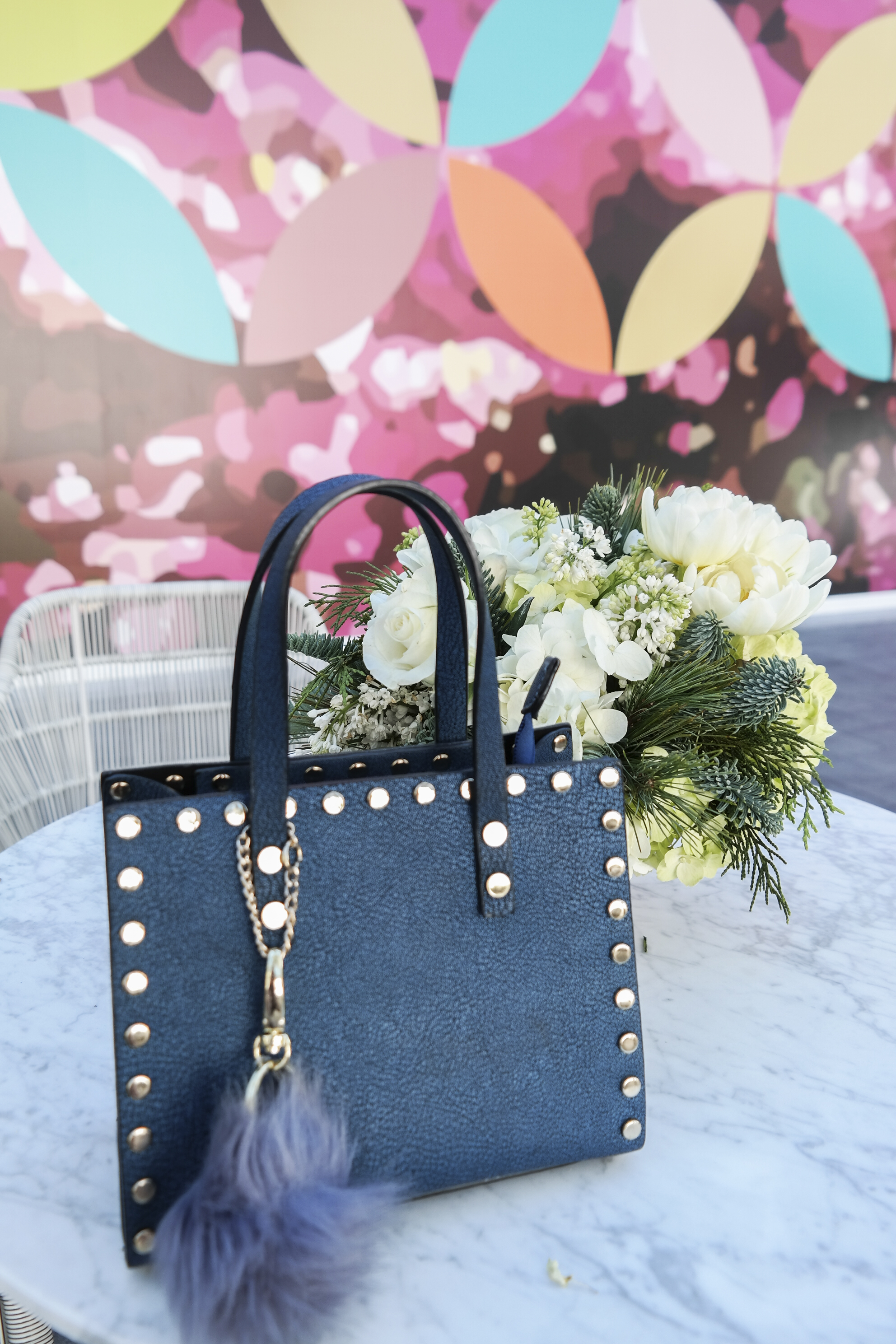 My idea of a DIY project. Bought a mini bag and added a faux fur keychain.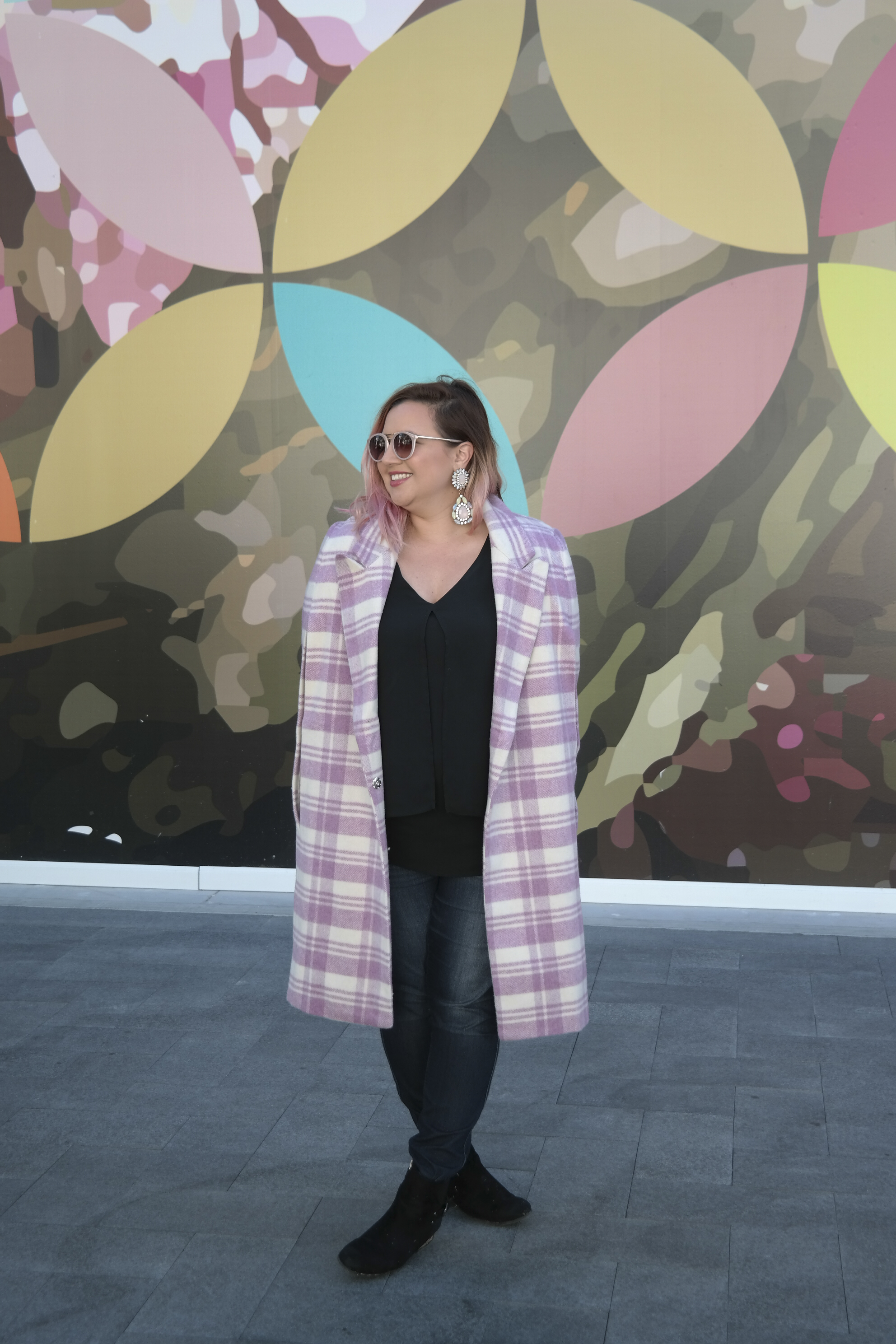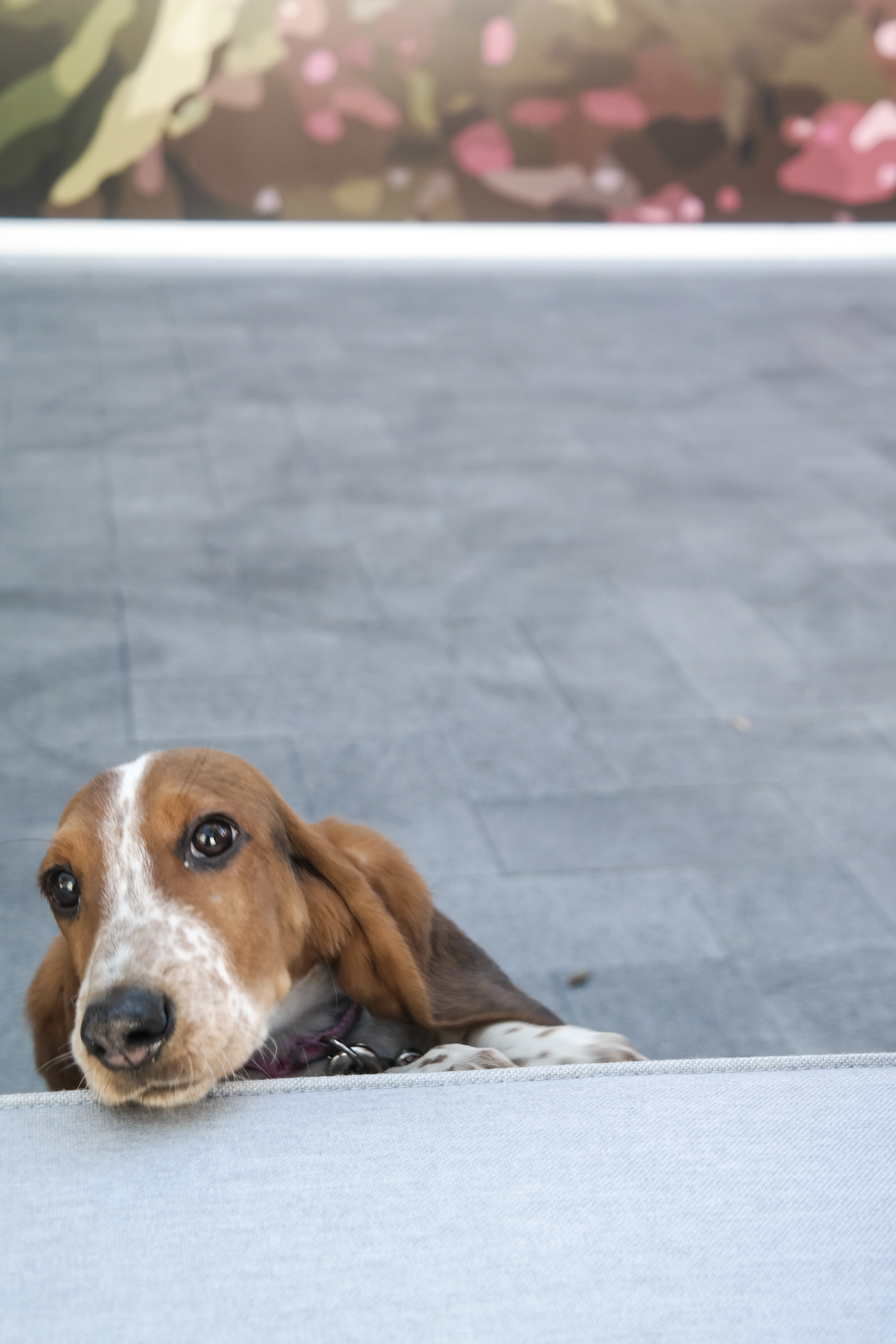 Gala! You cutie!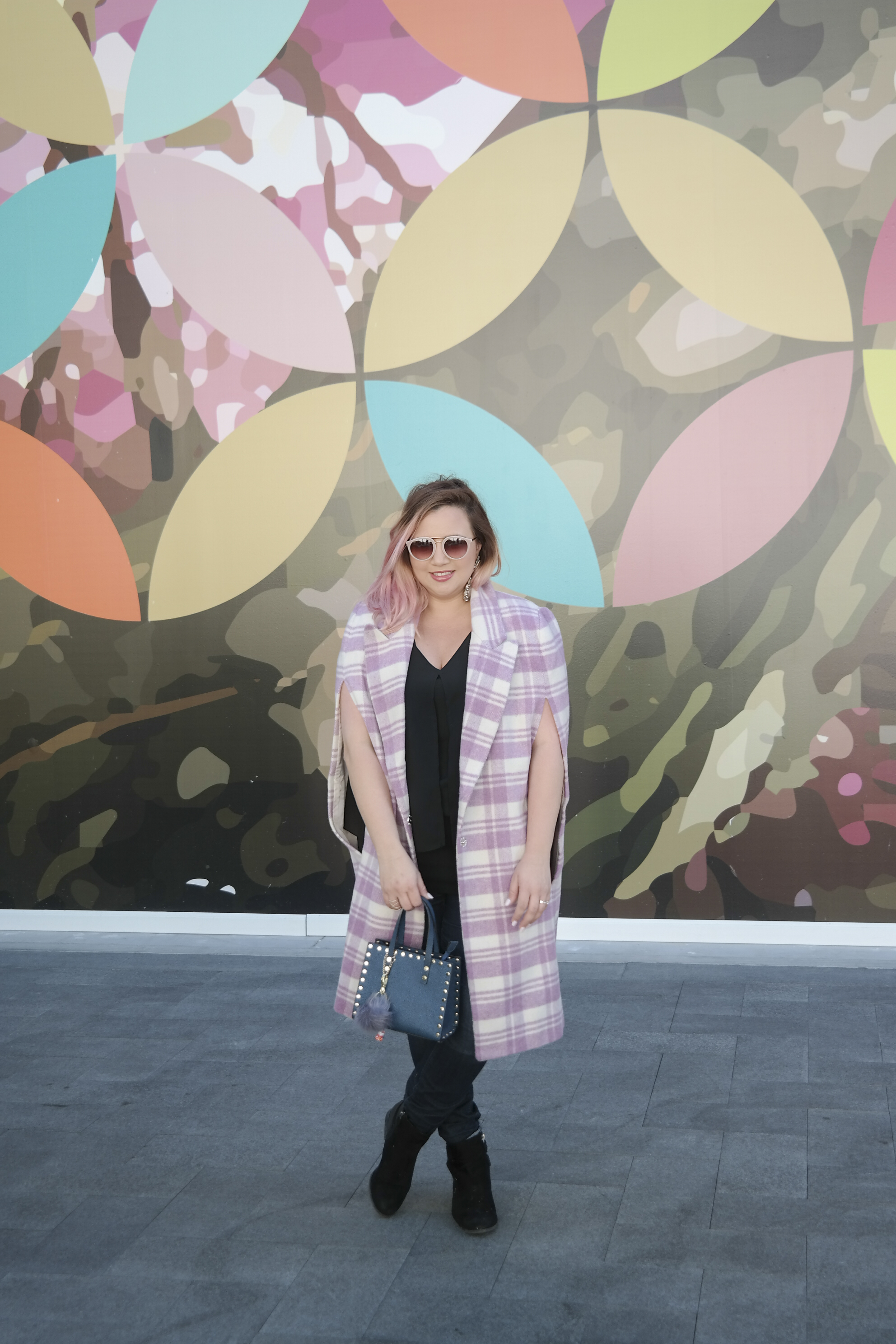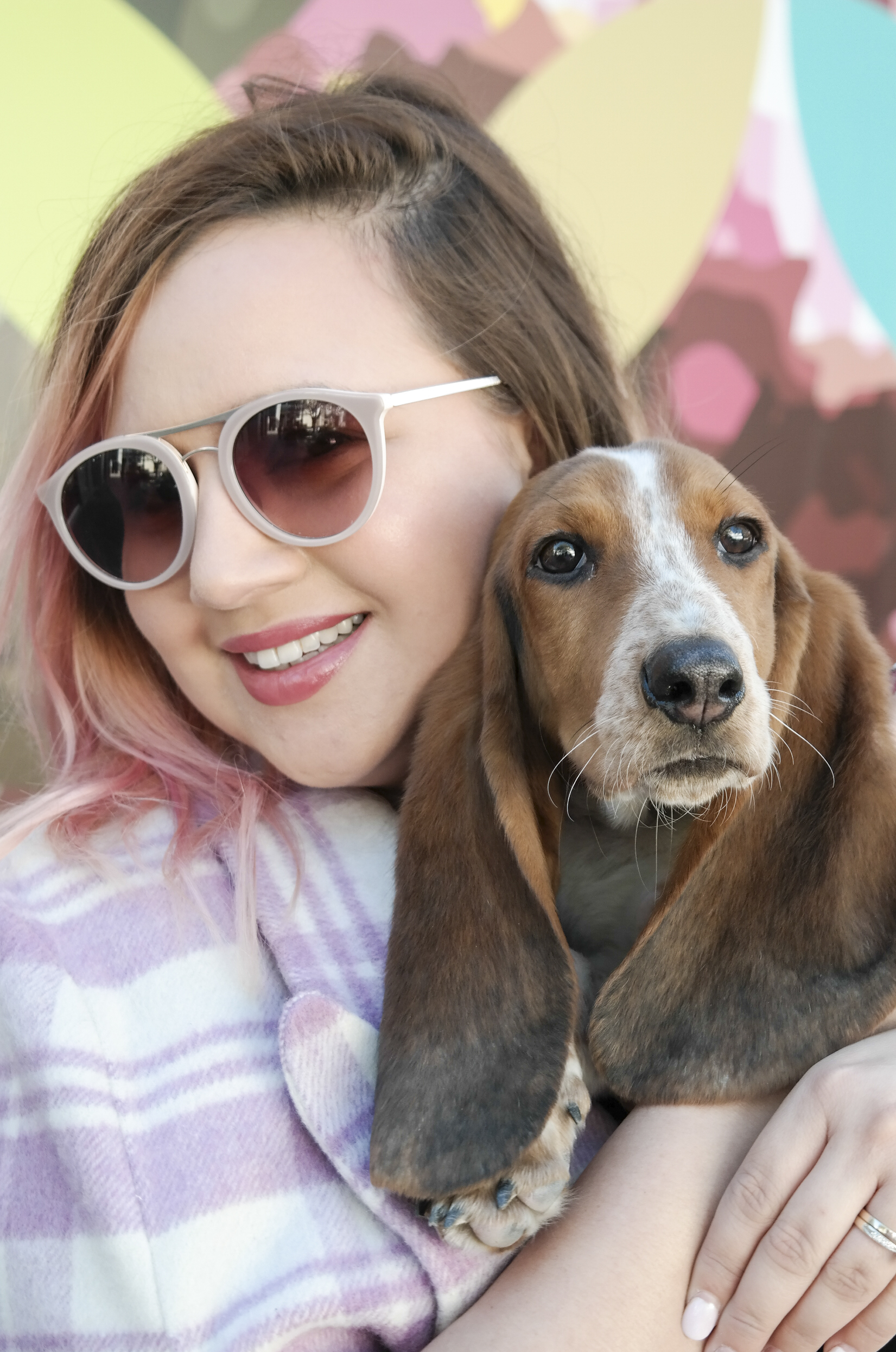 I ordered this pink cape coat a while back and finally got it in the mail. And I don't know if you've noticed but ever since I dyed my hair pink, I've been donning many pink outfits on my Instagram and Facebook. And I usually shy away from coats or jackets that are colorful because I wear many bright colors but I thought adding this to my wardrobe was a must. I love that it makes a statement on its own.
If you want to add some color to your wardrobe with a colorful cape here are some other options I'm drooling over:  this structured orange cape, this leopard print cape and this gorgeous faux fur candy-colored dream!
Oh and how cute is our new puppy Gala? I can't stop holding & hugging her. She is 6 months old and has been the sweetest, biggest blessing to us this month. She needed to be re-homed and we were lucky enough to be able to provide that. I'm pretty sure you'll be seeing her in more my posts and as you can tell, she loves pictures and the camera loves her. After loosing our 13 year-old basset-hound 2 months ago it's so great to add her to our of the family especially in this time of year.
Photos by my wonderful husband
Facebook Conversations