*Thanks to Minted.com for partnering up with me on this post. All thoughts and opinions are my own.
You can ask anyone, especially my husband, how obsessed I am with getting the perfect family photo for our Christmas cards every year. I mean, just look at last year's photo, it's stunning and I was in love with our card. I was also pregnant but none of you knew! Ha! Trust me though, I've learned my lesson this year, quickly and the hard way, of how different things are going to be with a baby during our family photos. Our holiday card this year is still cute but it wasn't as easy to take the photo as other years.
The New Easy Way To Create Your Cards
Can you believe that now you can create your cards with Minted through your phone? Just TEXT THEM, answer a few questions to determine your style, upload an image and get 5 beautiful design options back straight to your phone! We're texting most of the time and I can attest to doing this with only one hand, while holding your baby or coffee. What are you waiting for?! LEARN MORE.
Get cards by Tue 12/19 with FREE rush shipping. Order by Fri 12/15 at 3pm PT with Express Service. Code: SHIP17
Not in a hurry? Enjoy 15% off holiday cards. Code: WINTER17, exp Tue 12/19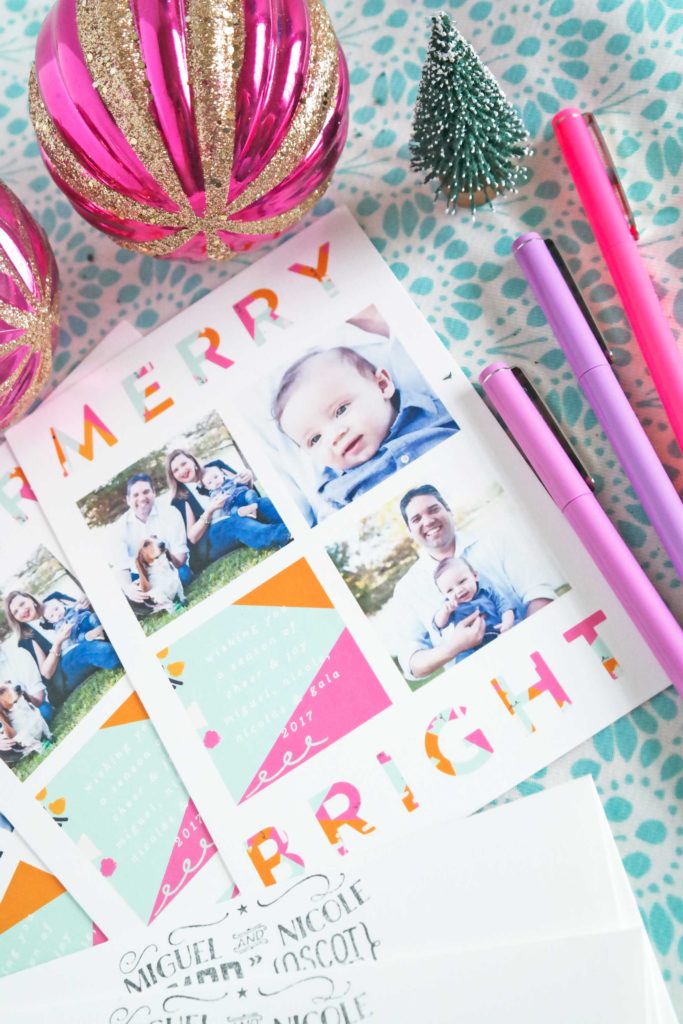 Our Christmas cards this year have a touch of pink and teal like last year!
Christmas Photos: Definitely a Challenge This Year!
I usually share the cutest outtakes from our family photo-shoot but this year there were definitely more hilarious photos of us looking funny, annoyed and Nicolás vomiting in the middle of the photo-shoot because why not? Also, I made the mistake of making us pose in elf outfits for our first photo shoot which turned out terrible and it was so bad I had to share! (you know that saying "it was so bad that it was good?"). I had to schedule another photo-shoot which are the photos we're currently using on our cards.
If there's one thing I'm learning to navigate in this #Momlife is to let things go. If it looks good enough then that's enough, it doesn't have to be perfect! (In this case I'm talking about our second photo-shoot when I thought we weren't done but my baby thought 30 minutes for a perfect family photo was enough! LOL).
Our Cards This Year
I've partnered with Minted this year again to design our Christmas Cards and I chose Nazia Hyder,'s designs (yet again!) for our cards. Her designs are clean, minimalistic and she adds a pop of color to her designs which makes them look festive but also unique. In a nutshell, my dream of sending out pink and teal cards this season was made possible thanks to her! This time around, I also ordered stamps which I'm so psyched about because they have Nicolás' cute, chubby face.
What do you think of our cards? But most importantly of course, what do you think of our photo fails below?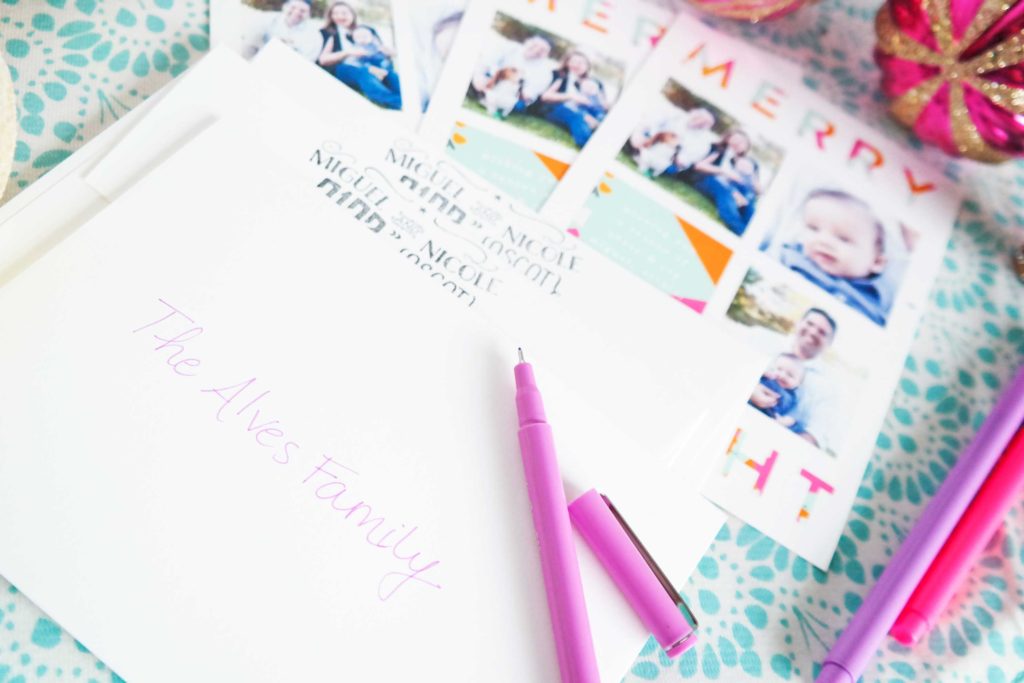 If you were a 90's teen growing up, these 0.3 fine pens were always in your pencil case!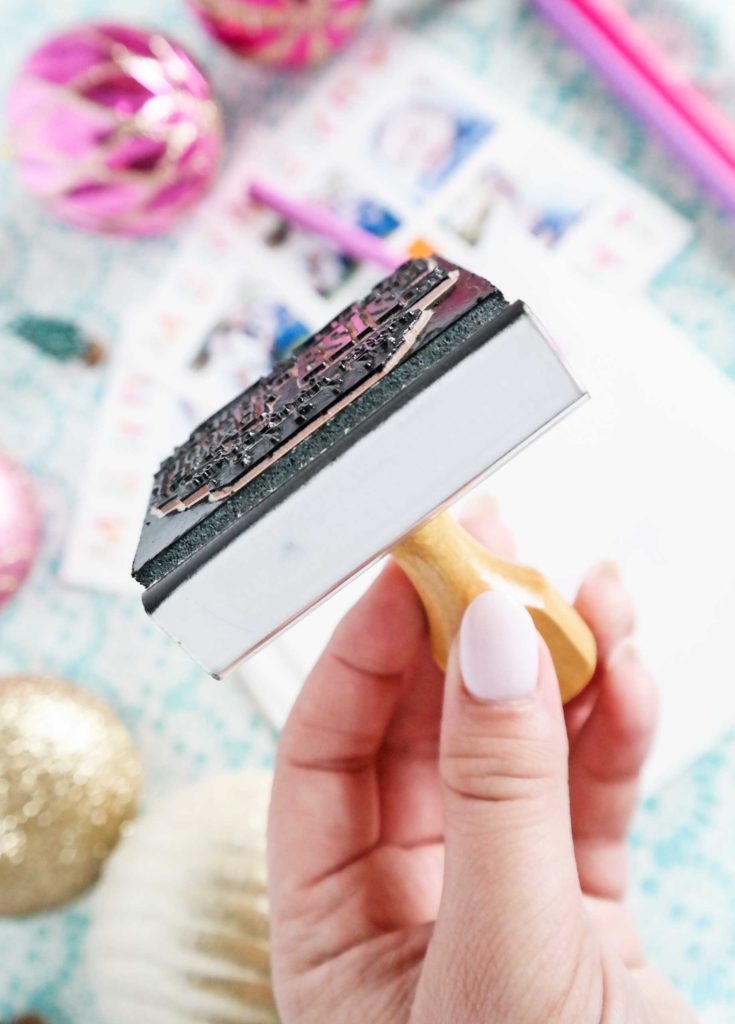 A Custom Rubber Stamp always adds a personal & sophisticated touch to your envelope.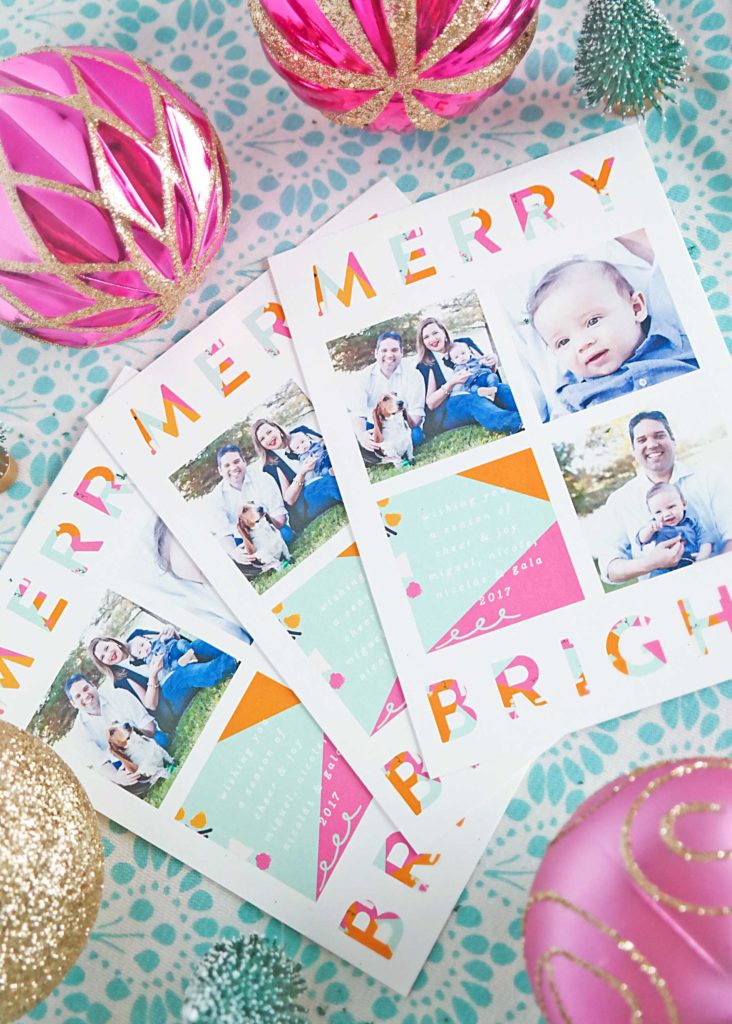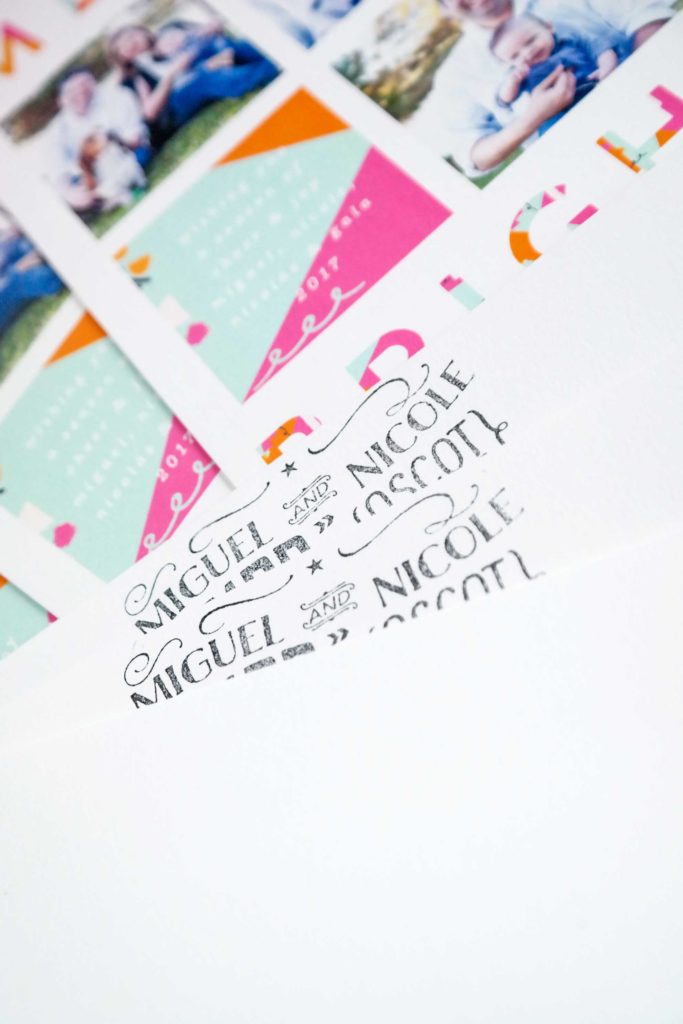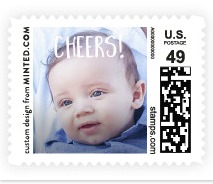 Our custom stamps will look like this but we haven't received them. Boo hoo. I'll update this post when we do!

Our Christmas Photo Fails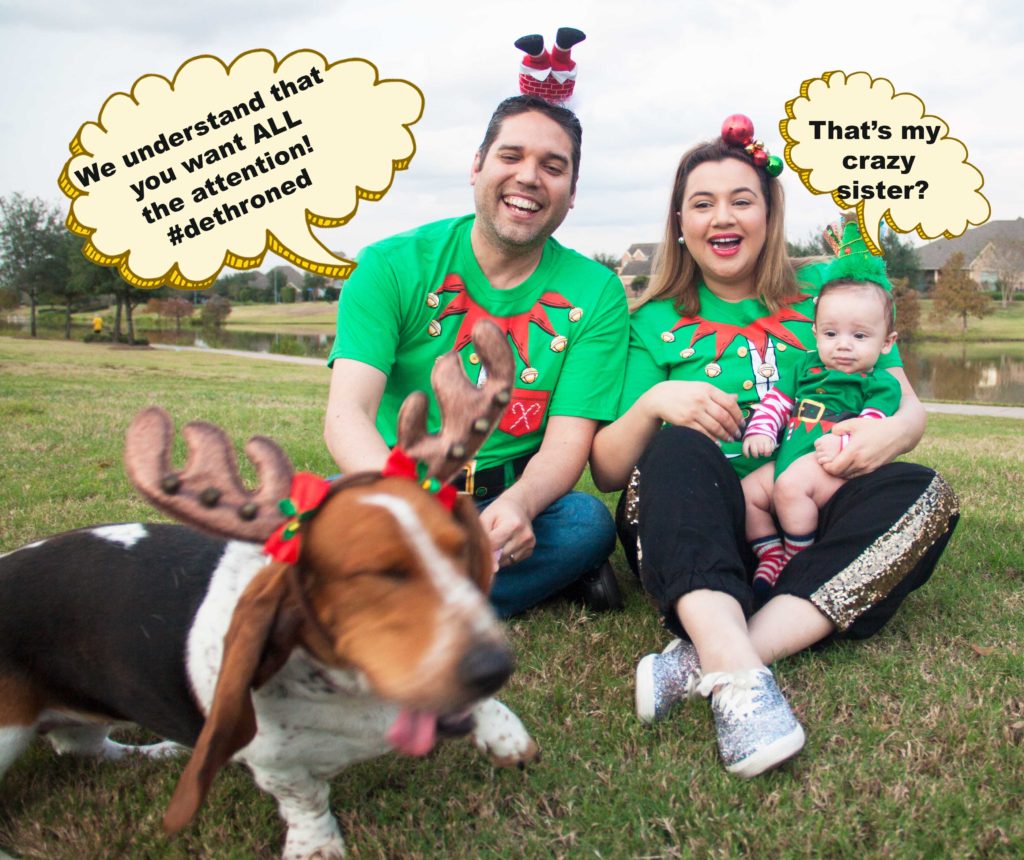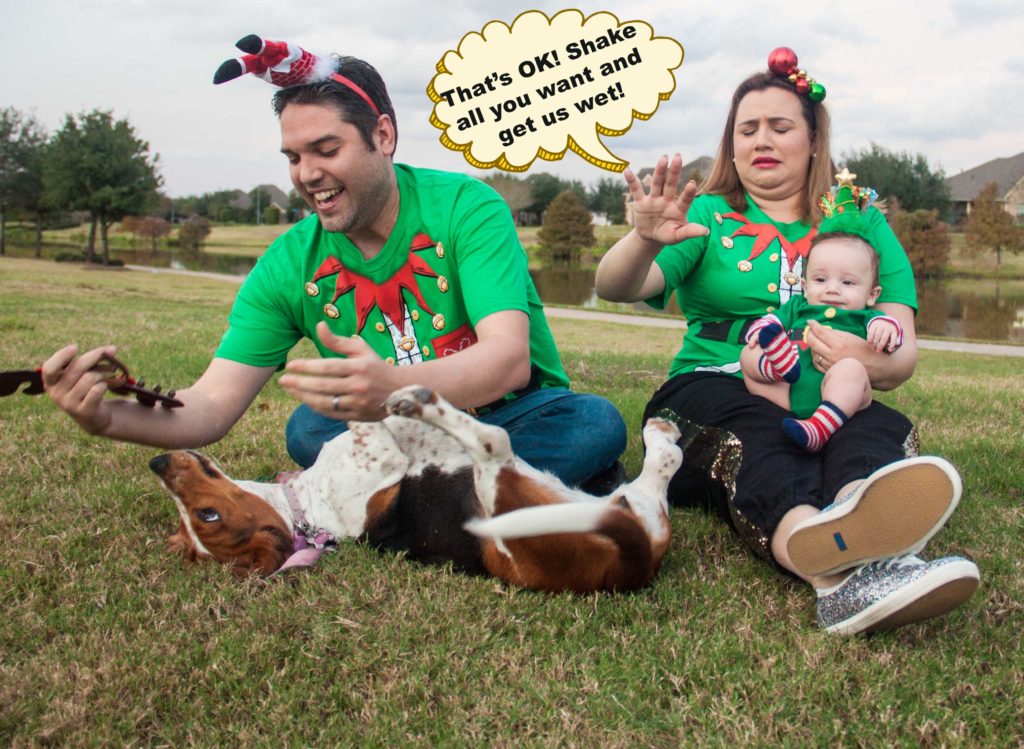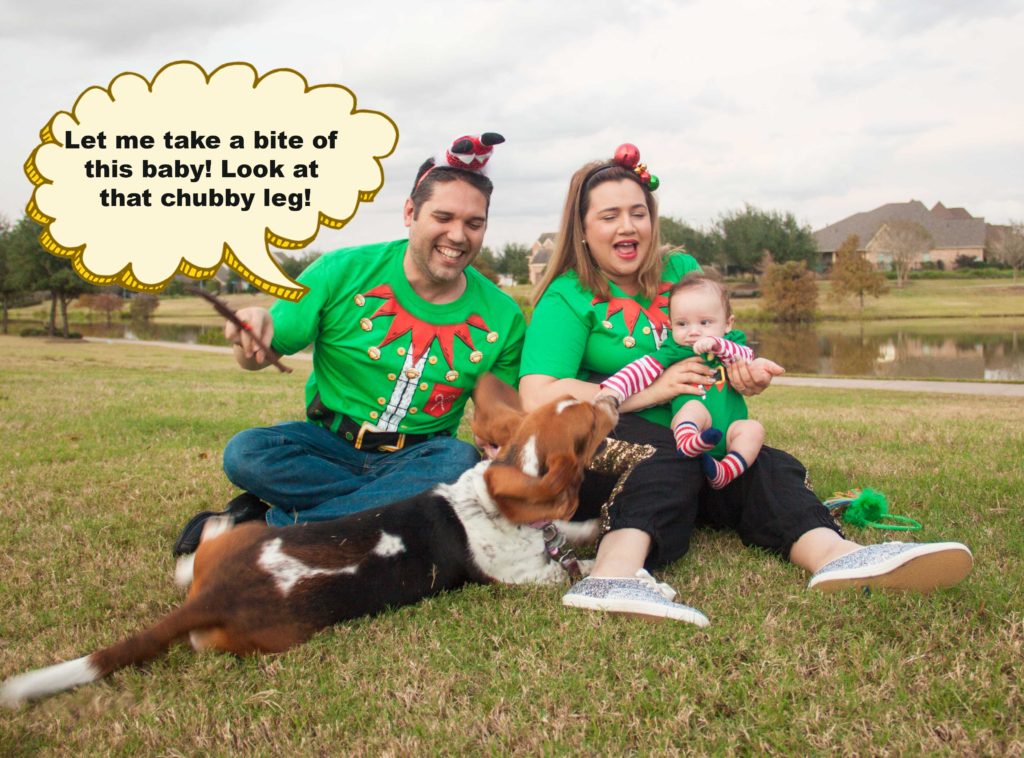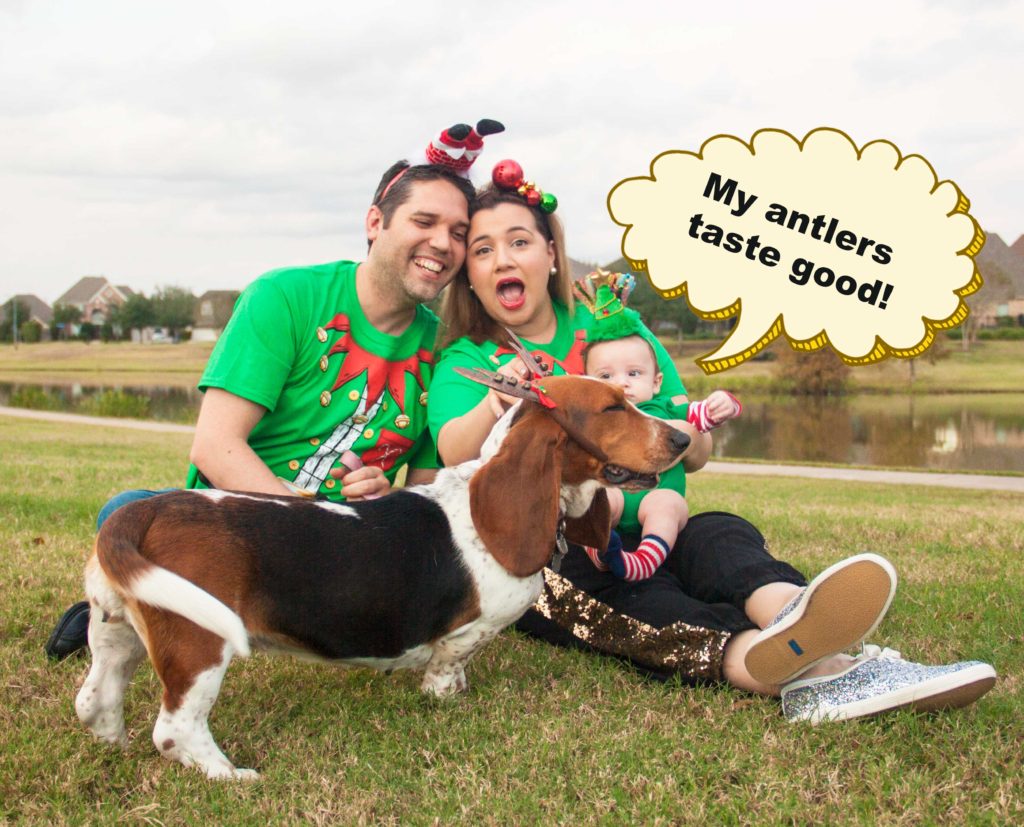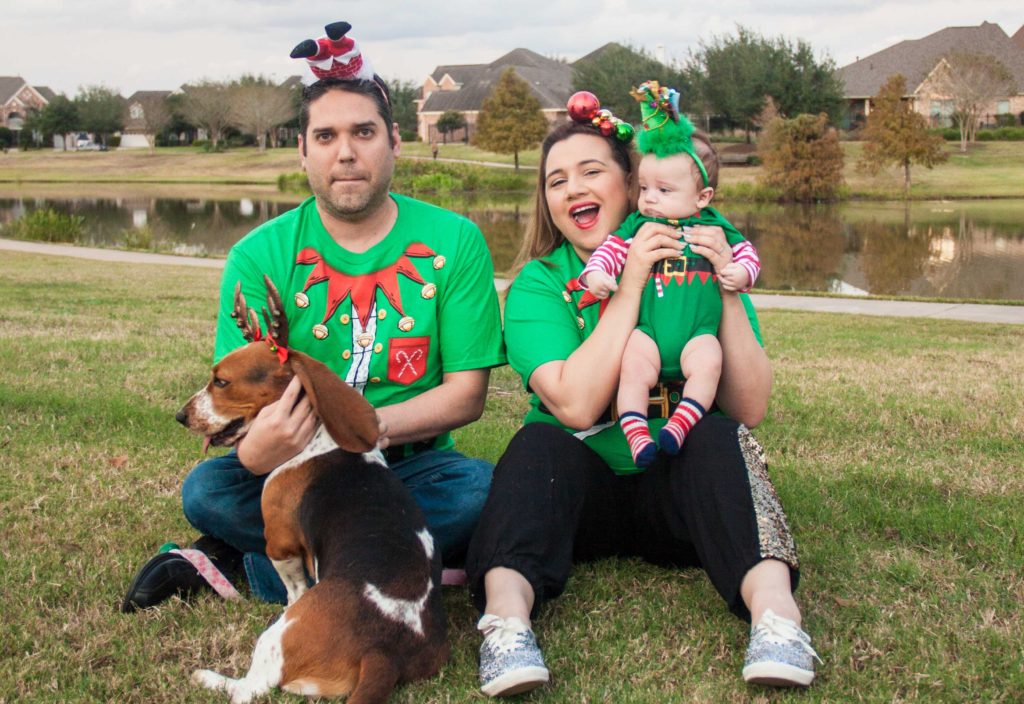 This photo could have been perfect but Gala's not looking, Miguel looks terrified, I have my eyes closed and Nicolás is vomiting. #SoNotReally
HAPPY HOLIDAYS!
Facebook Conversations