A little bit of the backstory

It was 2007 when I met Pili in an unprecedented party taking place in my hometown of Tegucigalpa, Honduras. Pili was hosting a party, where renowned Mexican band Elefante was playing in an invite-only stage. Pili went on to host events around the whole country including an intimate concert of Sean Paul and the annual Teleton where she was a special guest host with Mexican comedian Adal Ramones.
In one of her first events, I approached her and thought she would be a great fit for an interview in the national magazine, where I worked as a lead staff photographer. Her warm personality and positive energy instantly rubbed off and we kept in touch and made the photo shoot happen in one of her next visits to Honduras. That year, Pili made the cover of the two most important national magazines with photographs that I had shot! Yay!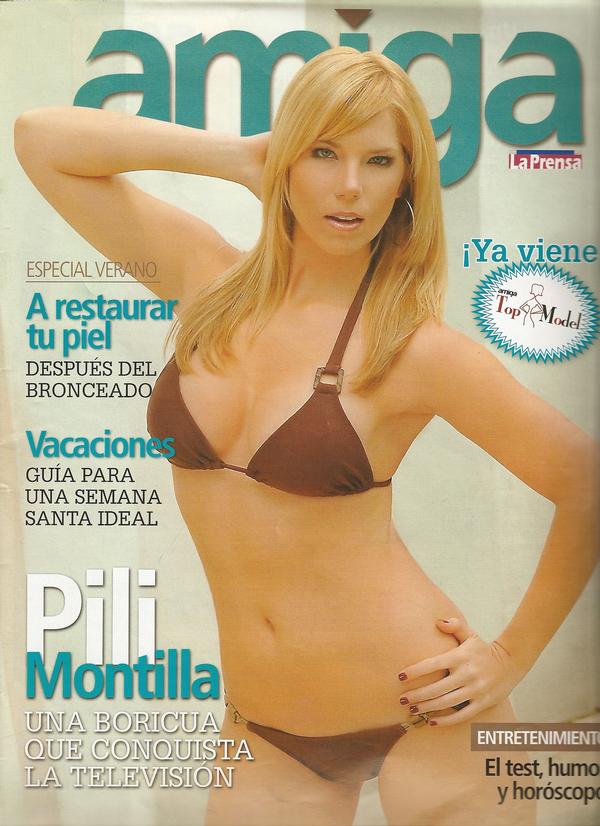 One of the magazines that had Pili on their cover. Pili still reminds me that this is the only time she has ever posed in a bikini for a photographer.
A 2008 picture of Pili (rocking those bangs!) and me
It's been almost 8 years years since I've known her and she is still the sweetest, most hard-working latina in a niche she has successfully fueled with her passion for music. She produces and hosts her three-time Emmy nominated show "Te Para Tres," which is now in it's last leg of this very special live concert series presented by Vida Lexus. ' [ Pili's show ] is dedicated to highlighting the struggles and triumphs of emerging musicians who have only one goal: conquer the world with their music.'  The live concert series ends in New York but you can always catch the show Saturday evenings nationwide through MegaTV (more details at the end of the post)
I am very lucky to call her a friend and witness her success and share it with everyone! (Recently she did a series of funny ads for Walmart with beloved comedian Eugenio Derbez. If you haven't seen them you're missing out!)
VidaLexus presents Te Para Tres live concert series: Houston

After Pili was done working out and answering emails the morning of the event, we headed out to lunch. I decided to take her to The Grove because it has a beautiful view of Discovery Green Park. Even though it was a gray, cloudy day the view is impressive sitting next to the ceiling-high windows. It was across from where she was staying and it offers delicious & healthy options.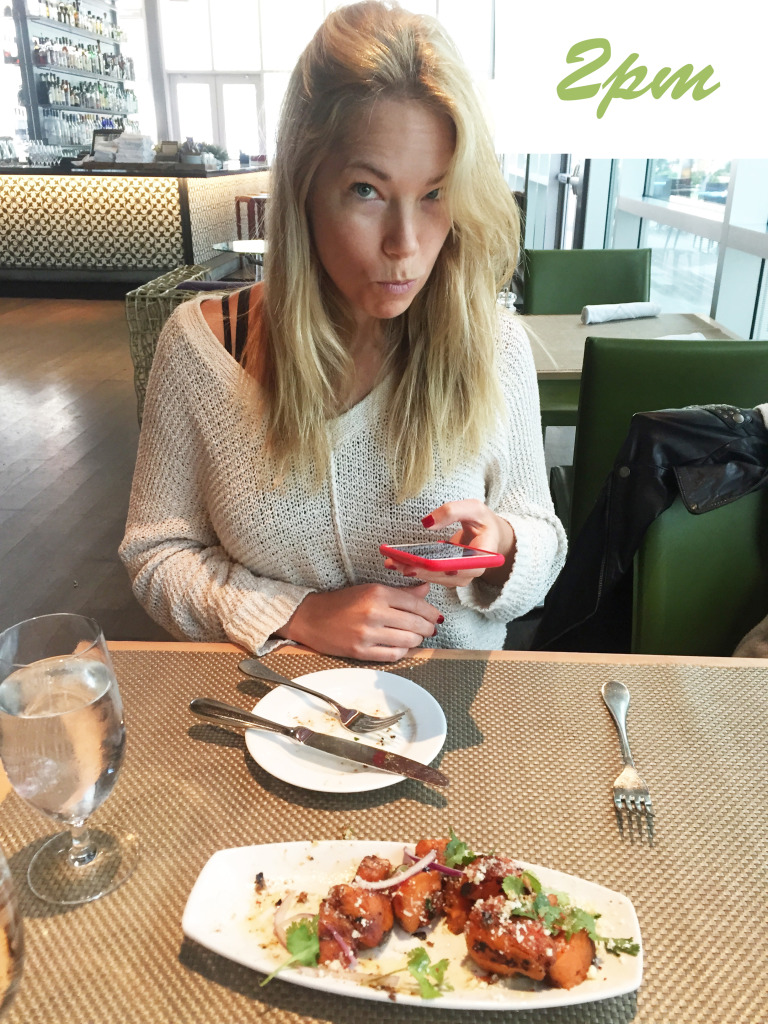 We shared some grilled sweet potatoes. They were amazing! We both had salmon with a side salad for lunch.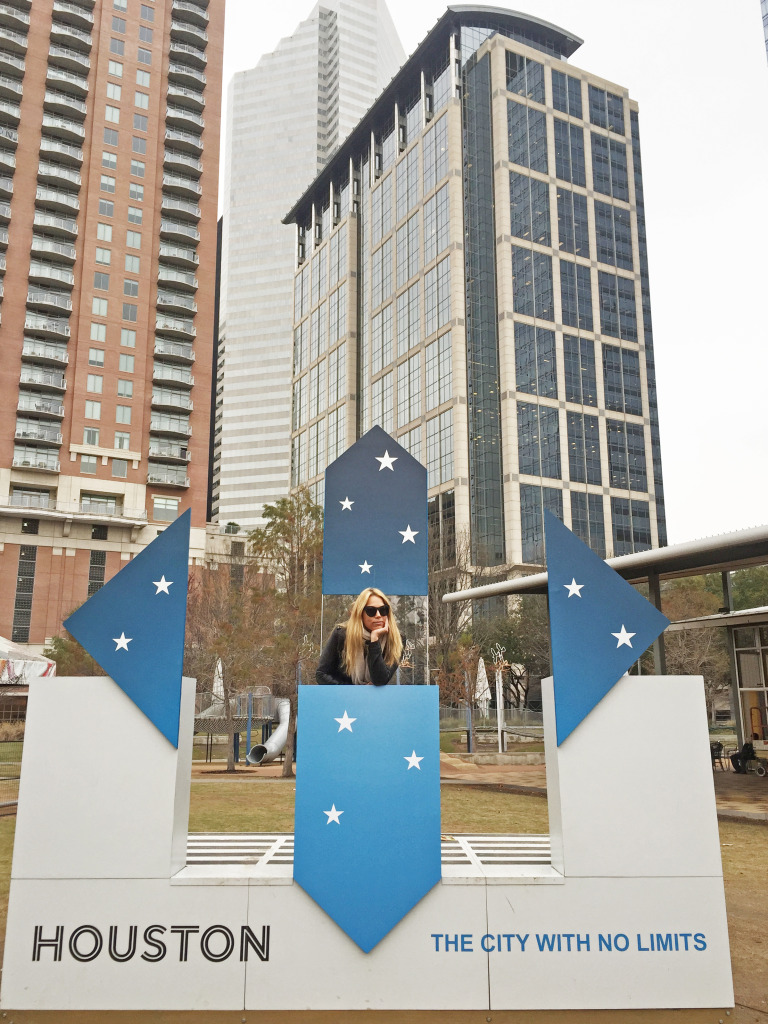 We made a pit stop at Discovery Green at this picture spot. #HoustonNoLimits
Next we headed out to House of Dereon (Beyonce's old stomping grounds where a lot of her awards are displayed through-out the hallways) where the event was taking place so Pili could get her make-up and hair done by Tree Vaello. When we got there, it was exciting to see the concert banner spread across the venue. Rumor has it no other banner had covered Beyonce's image until now…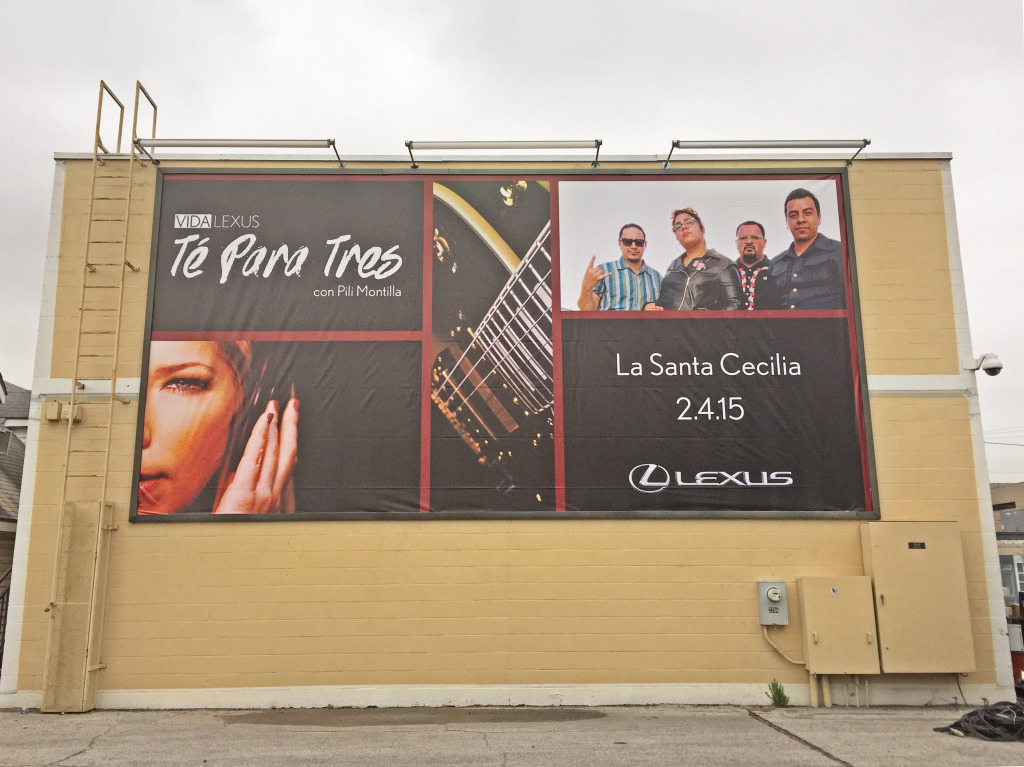 Pili relaxing & listening to the CHVRCHES station on Pandora. She's going over her notes in Beyonce's former dance studio while getting her make-up and hair done.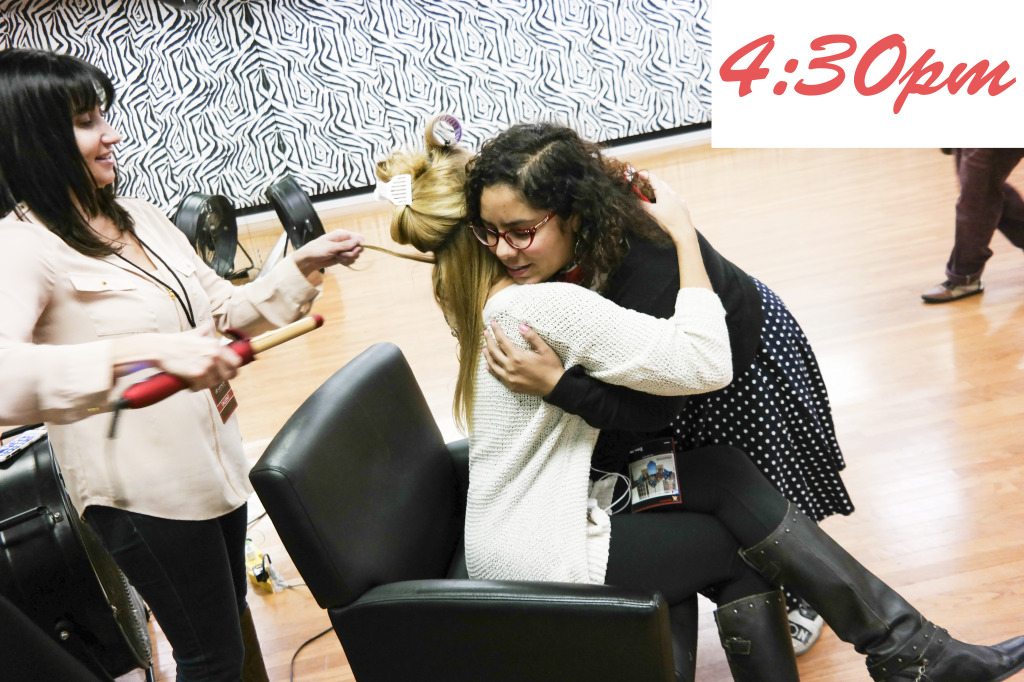 Shortly after, La Santa Cecilia arrived and I got a little star-struck but I kept my cool.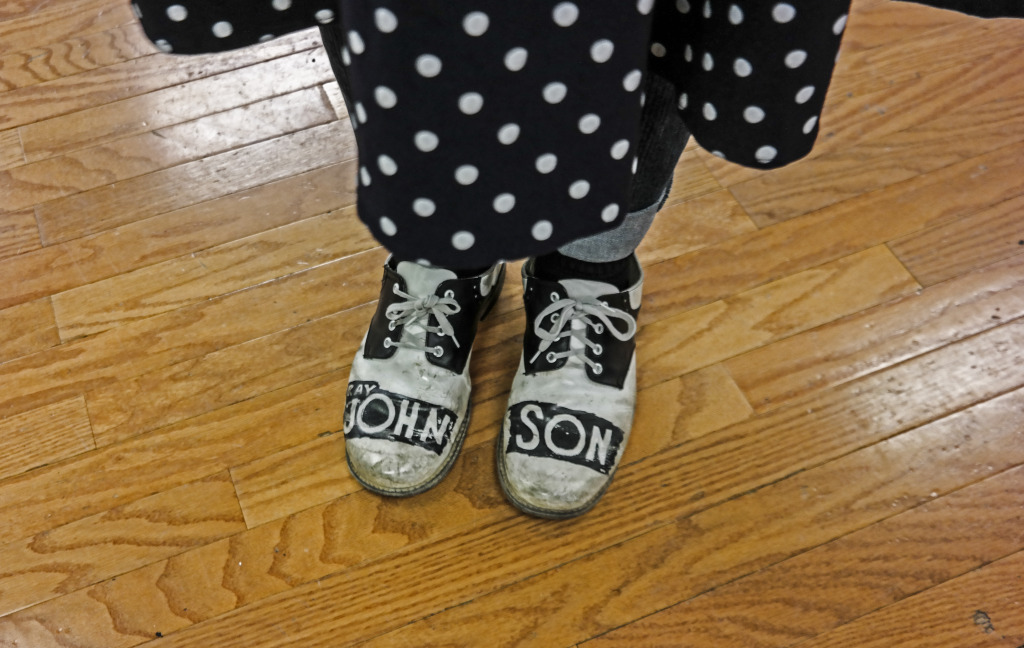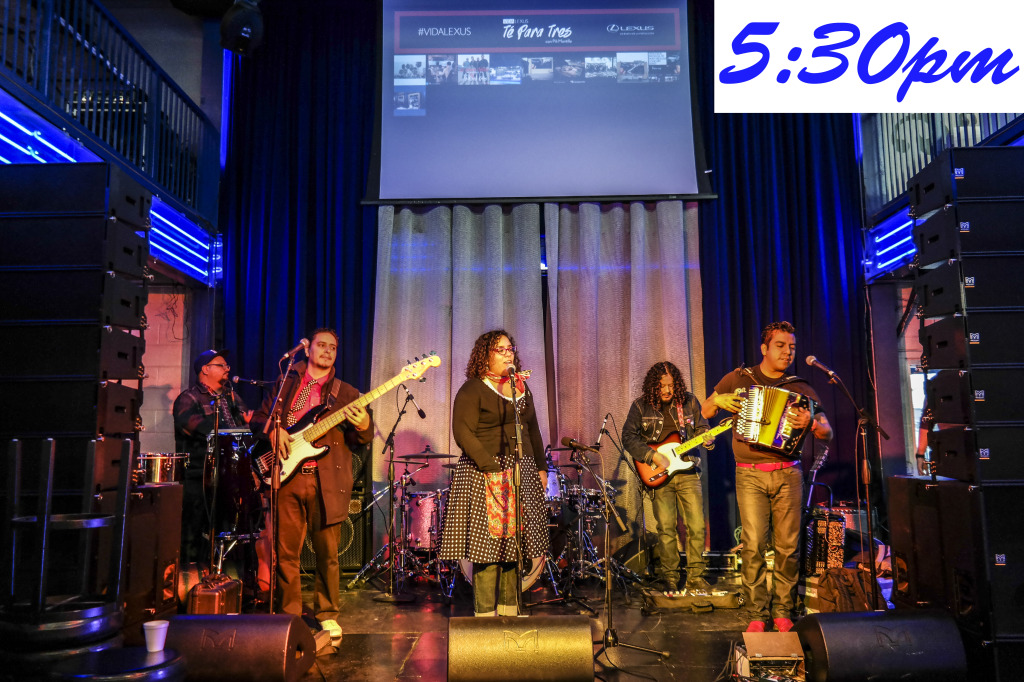 And then, they started their rehearsal..OMG…They are so freakin' good! It gave me goosebumps!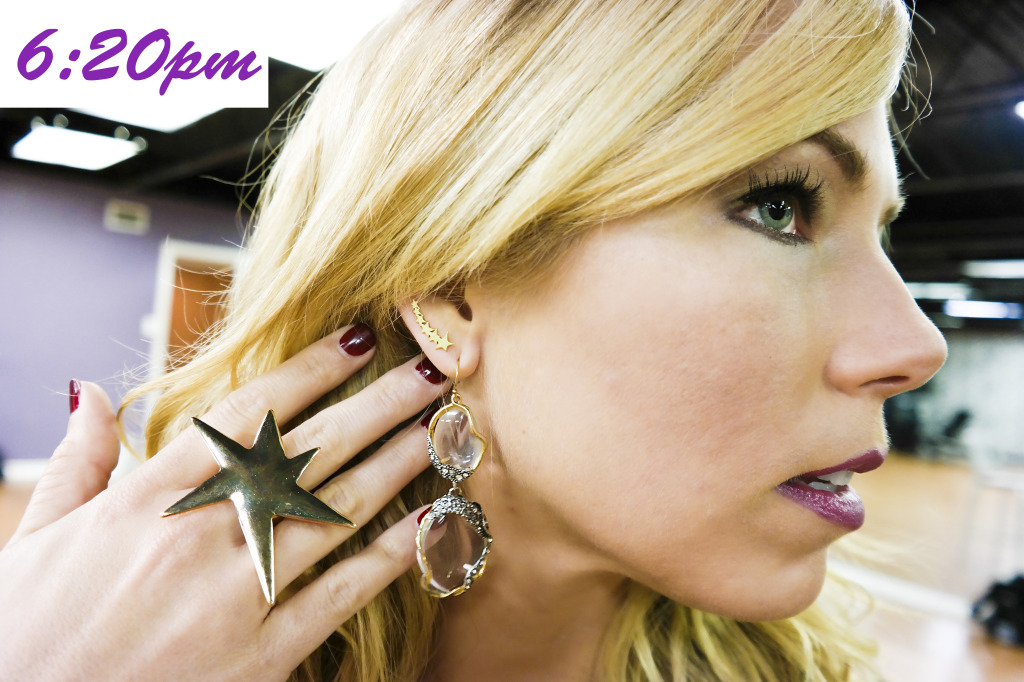 Pili's make-up and jewelry are on point! One last check in the mirror before heading out to the red carpet.(Ear Climbers: Jennifer Zeuner, Earrings-Alexis Bittar)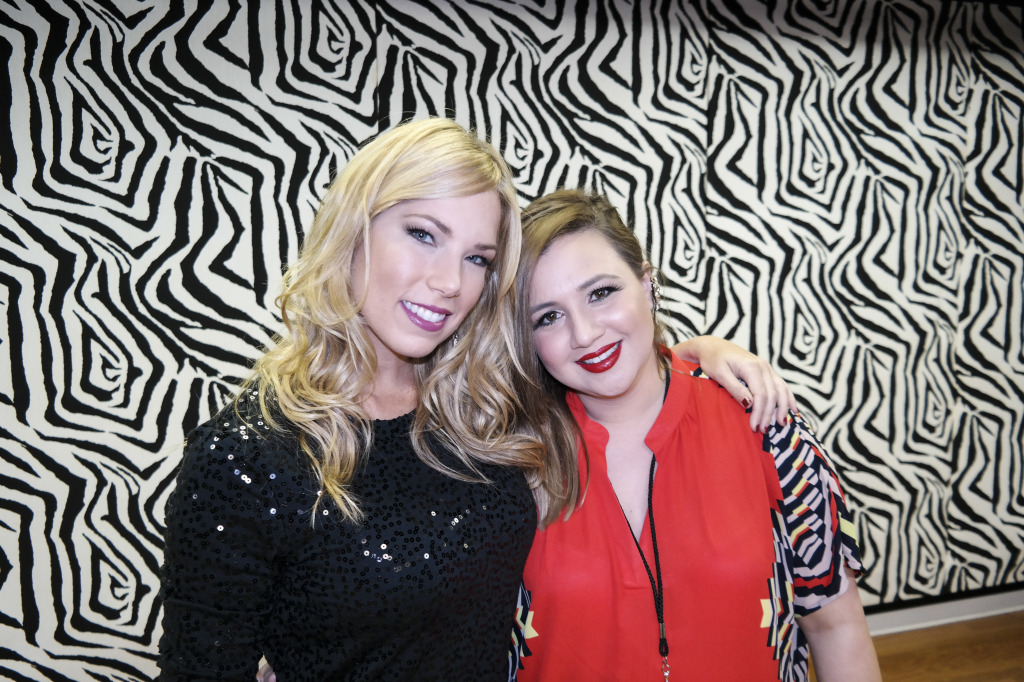 Can you guess which are Pili's socks and which are mine?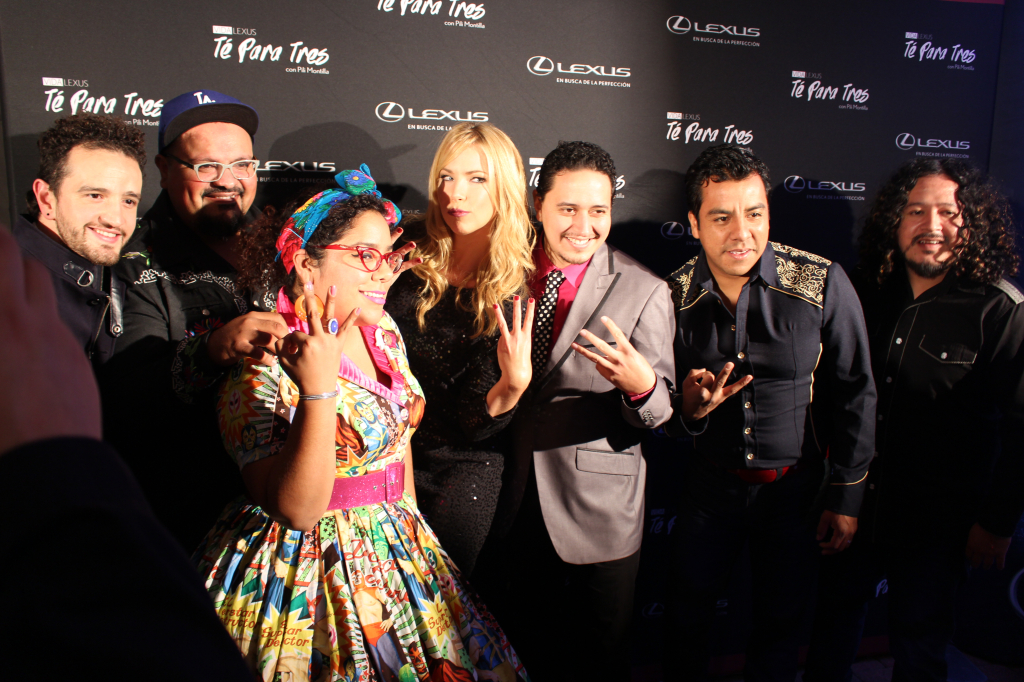 Pili with La Santa Cecilia on the red carpet (Photo credit: DAKMPA) La Santa Cecilia are winners of a 2014 Grammy Award for Best Latin Rock Album.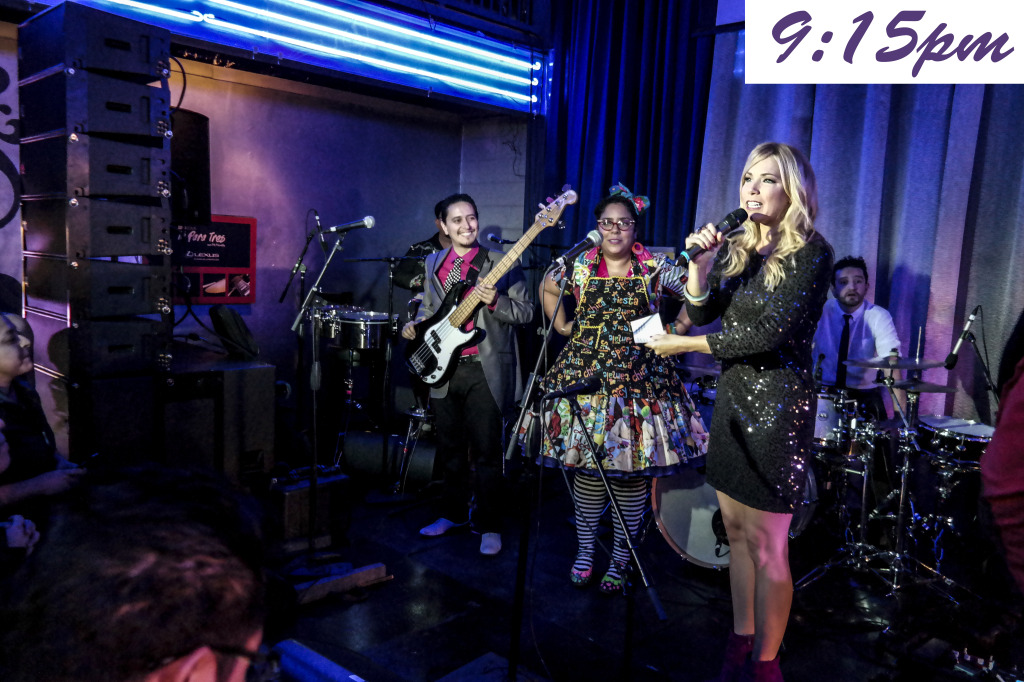 In the midst of their performance Pili conversed with the band and let us know a little more about La Santa Cecilia and their journey.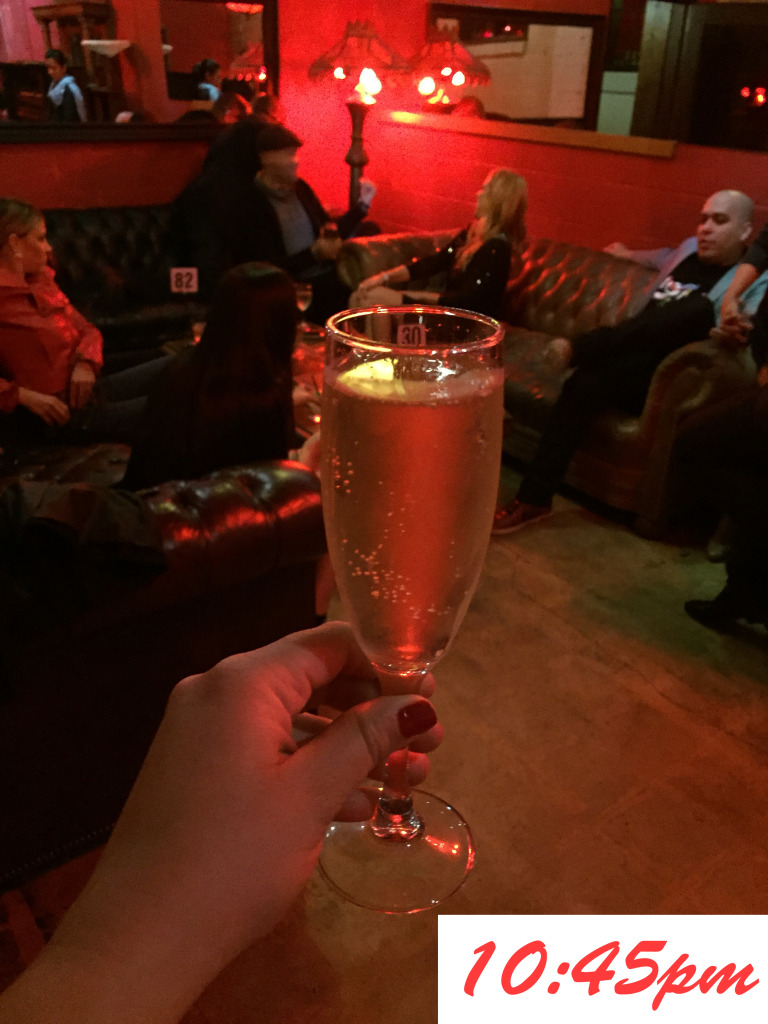 After the concert, pictures with the band, drinks, dancing and all the adrenaline we headed to Bar Boheme & celebrated! Cheers to that!
For more photos of the event click here.

Be sure to catch Pili's show, Te Para Tres on Mega TV
If you want to read more about Pili check this out.
Saturdays 9PM East/8PM Central/6PM Pacific and 8PM in Puerto Rico.
Facebook Conversations