Last week Lucky Cat Beauty opened their doors to an evening of light bites, mingling and beauty. It was the perfect setting to discover Aubrie Layne's beauty line and a curated selection of her favorite products.
I always follow Aubrie's work because she does the make-up for the models at the David Peck runways and their print ads.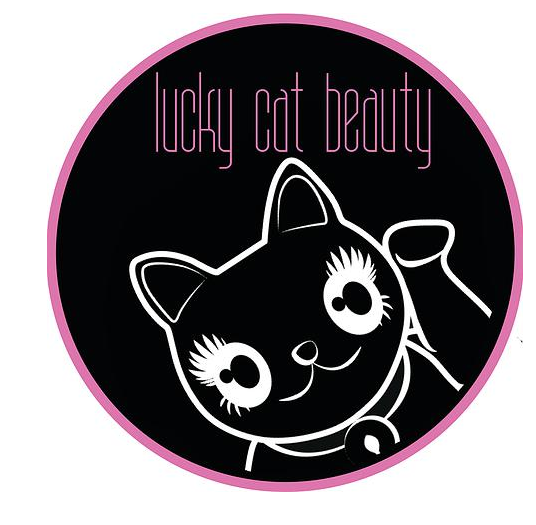 Aubrie briefly told me that in her trips as a Laura Mercier make-up artist she would get to travel the world and when in Asia she would always bring back a lucky cat which gave her the idea of her catchy, cute and memorable brand name.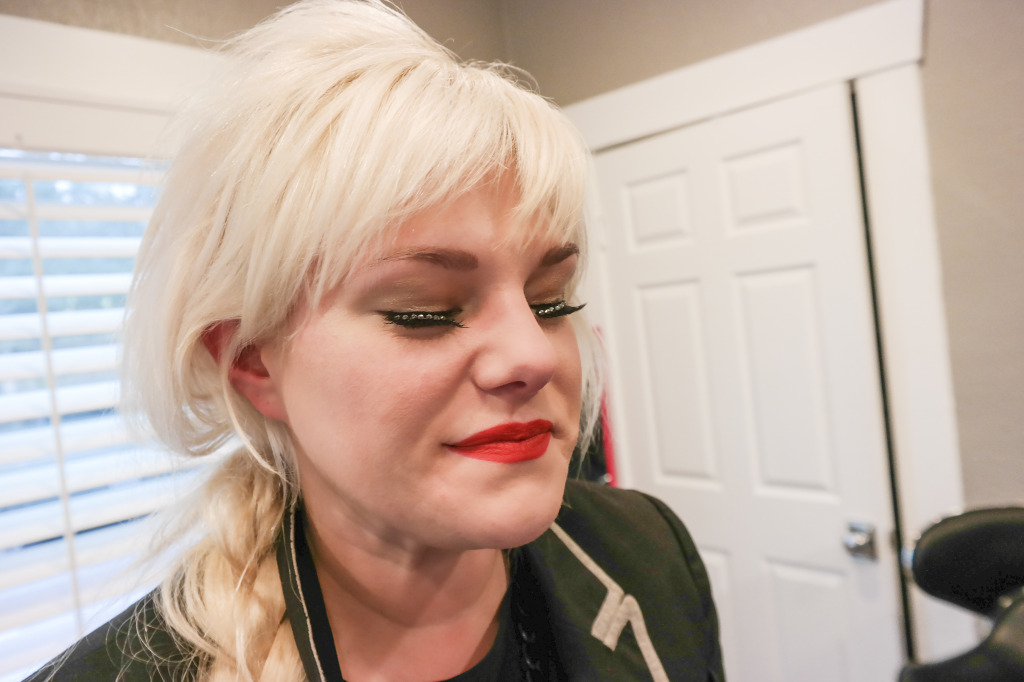 Aubrie is wearing some custom strip lashes she makes. Every time she blinked her eyes literally sparkled.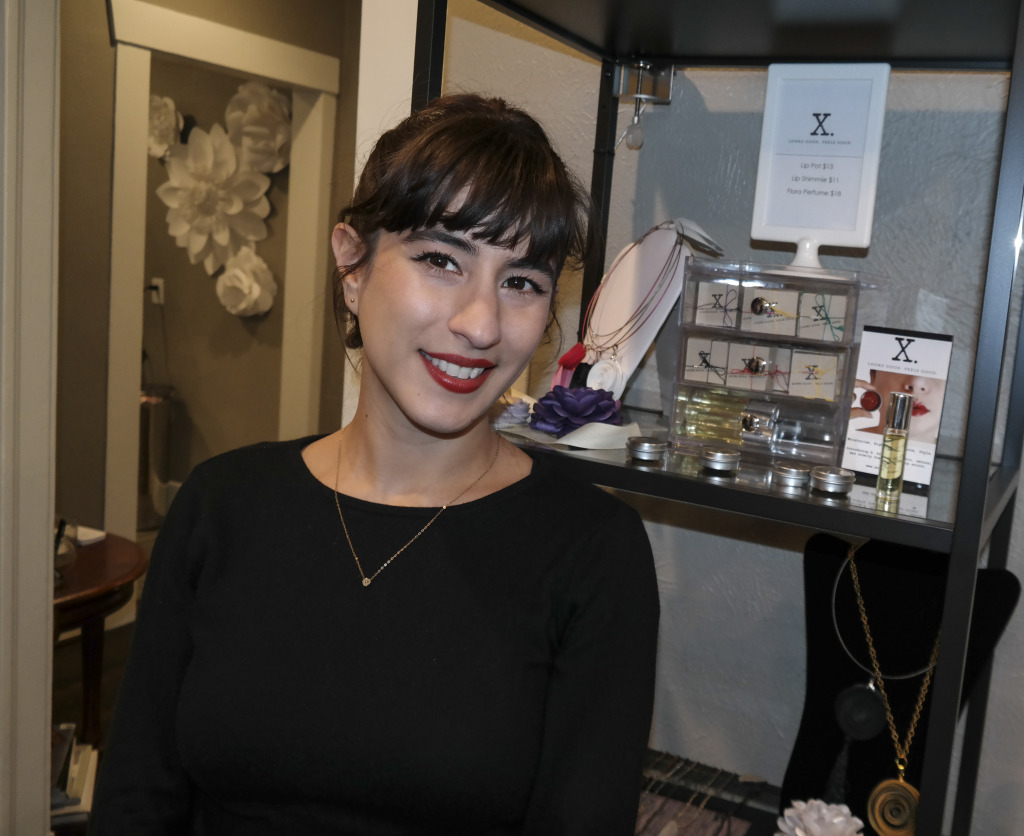 Maria Martinez, owner and creator of X-Compound, a lip balm and fragrance company based in Houston and the happiest person I have ever met!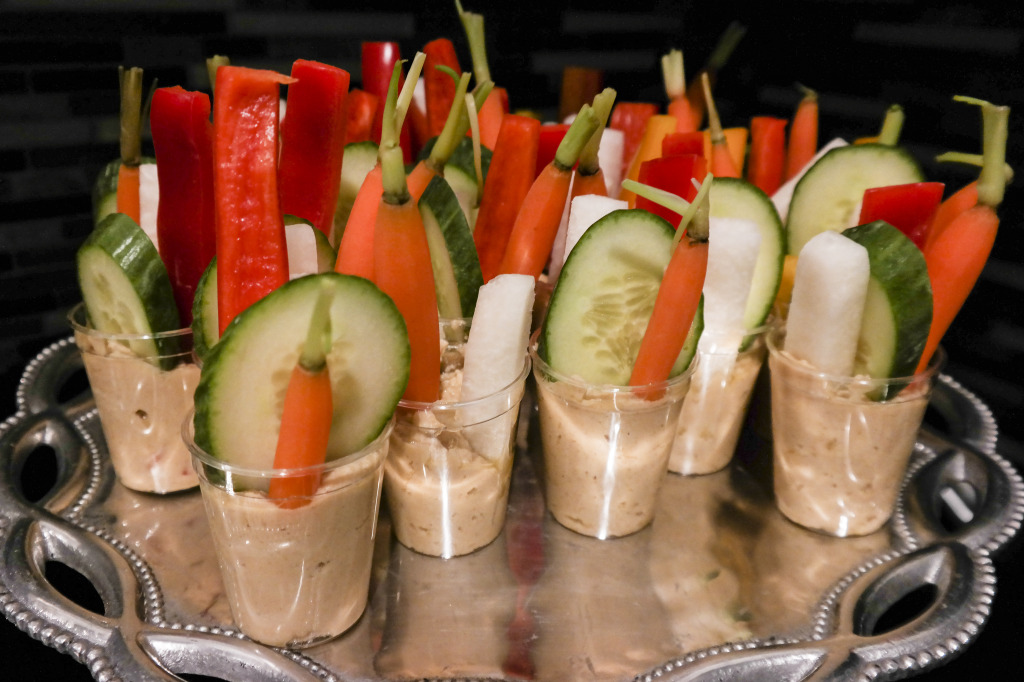 I appreciated these healthy and delicious bites! A Fare Extraordinaire had a lot of exquisite h'ordevrs but these were my favorite!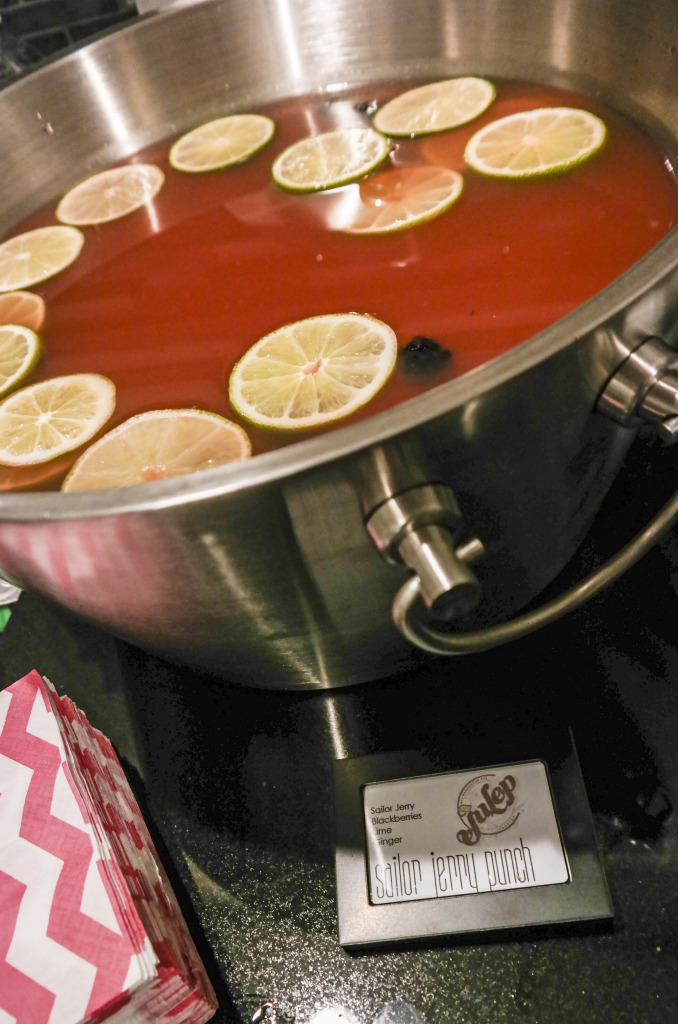 Julep had two different pink drinks. I had one glass of Sailor Punch and I was done for the night!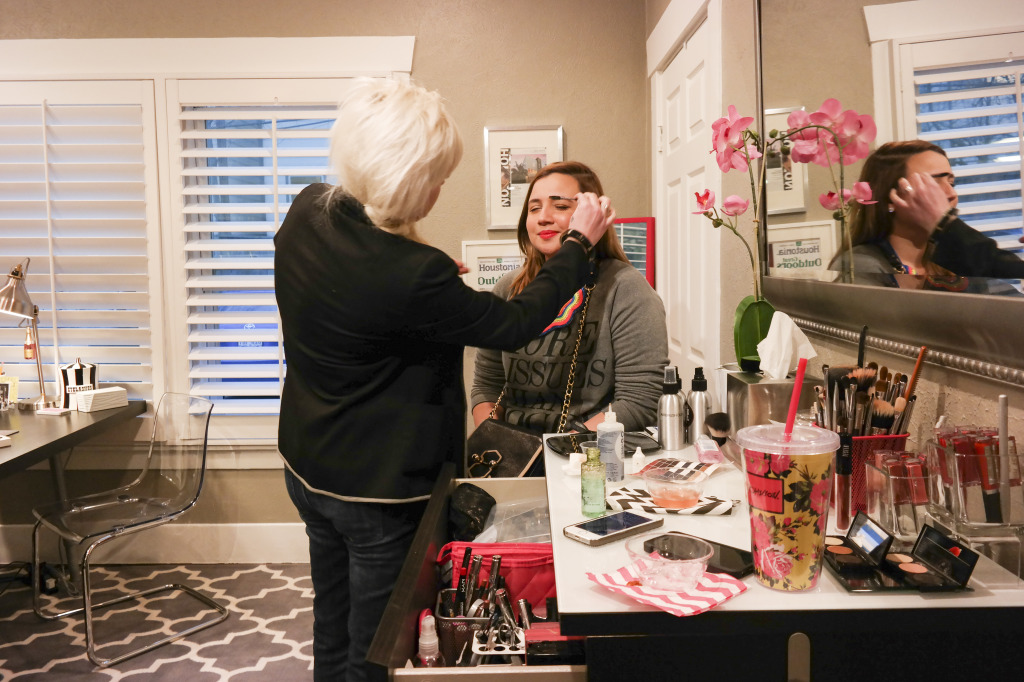 Aubrie "tinted" my eyebrows. Tinting is a super quick process that consists of basically drawing & dyeing your brows. This lasts for a whole week! I'm definitely coming back to get this done. She is definitely a brow wiz!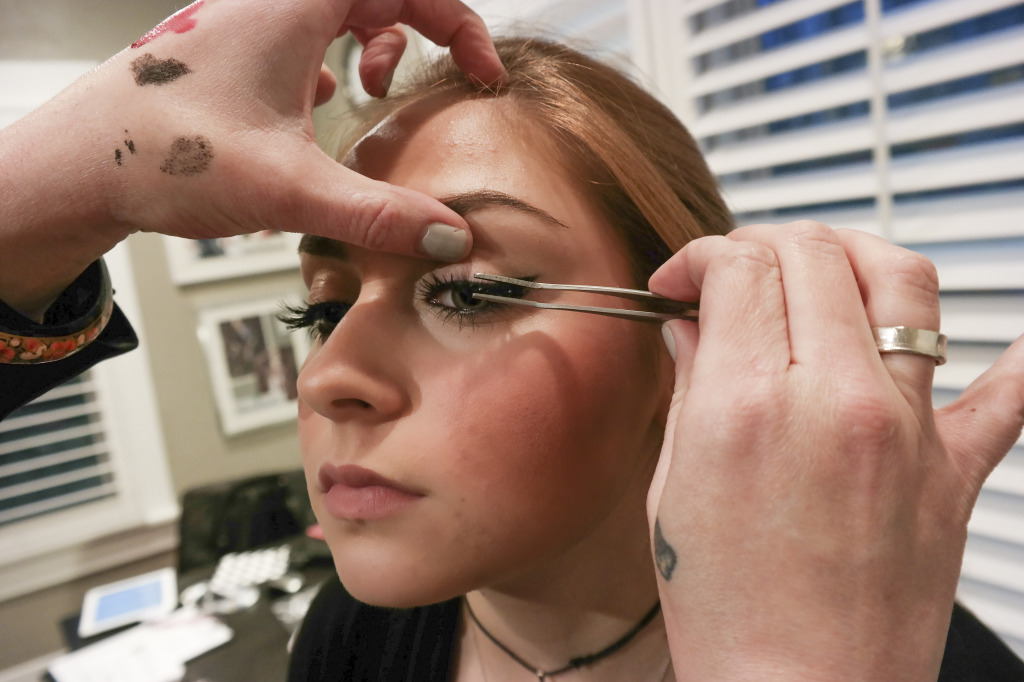 Aubrie was later showing me how she applies lash clusters with a special tool.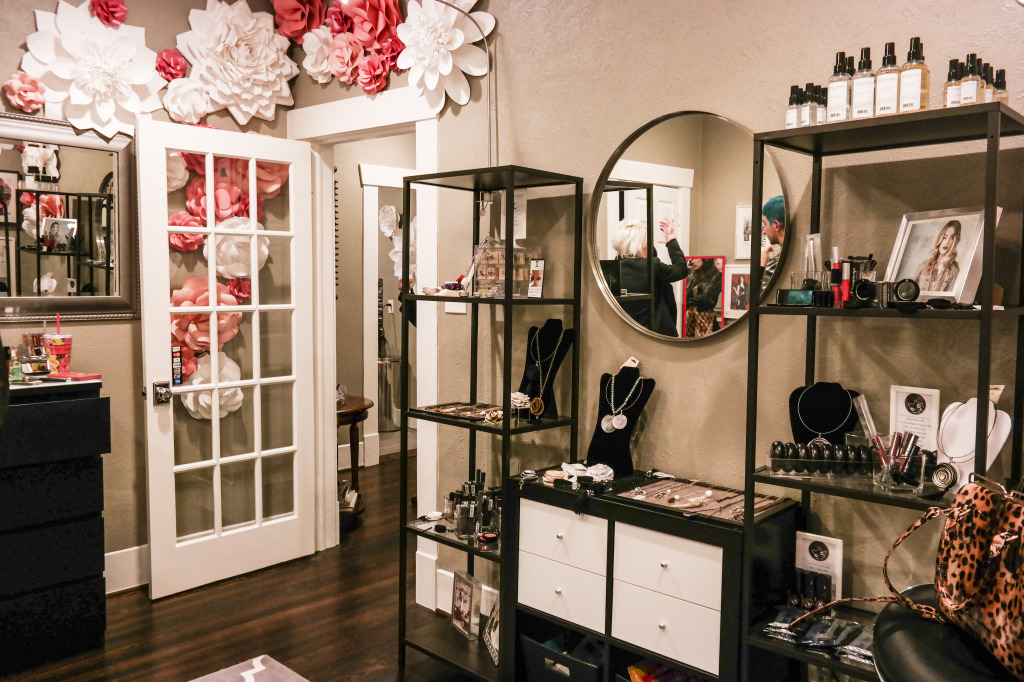 What a perfect and cozy nook for Lucky Cat Beauty! The flowers decorating the wall are by Paper Floral Artistry.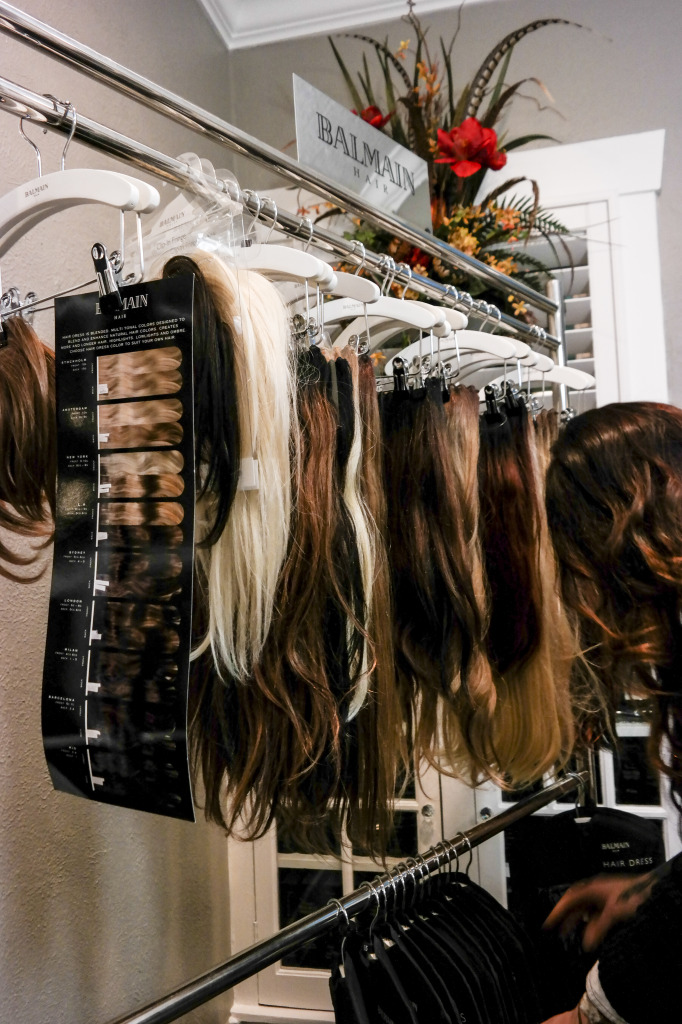 Endless shade options of Balmain hair couture.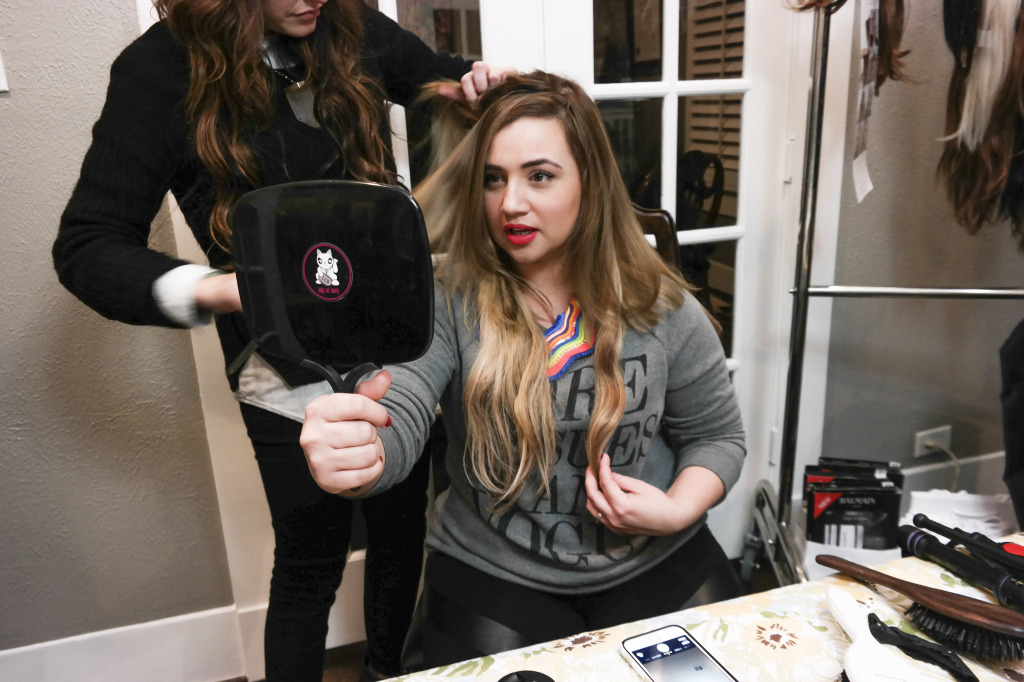 Erin at Studio 31 tried on the Balmain Hair Extensions on me. From blah to mermaid in like 5 minutes! I'll definitely have to invest in one of these, they are human hair, you can dye them and they last forever.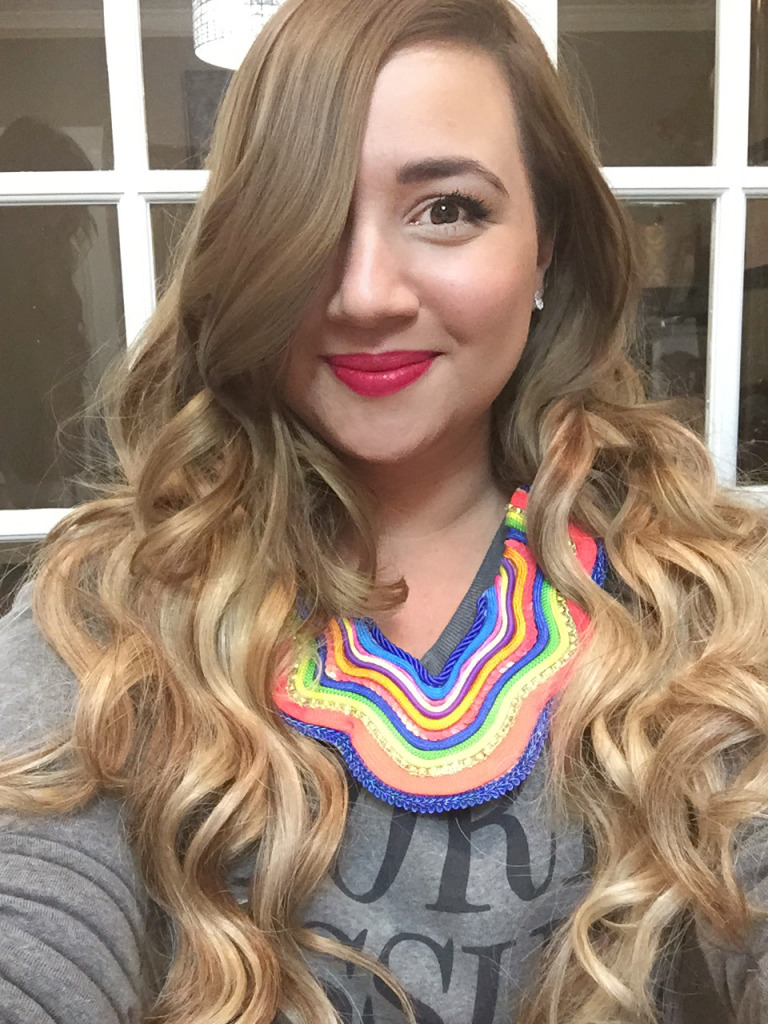 The results with the Balmain extensions: WOW!
My new hair was the perfect finishing touch after Aubrie's amazing job tinting my brows and giving my eyelashes a flared look. Love it!

Thank you Lucky Cat ladies! This was fun and I loved visiting your new boutique!
You can book your appointments online and visit them at:
Lucky Cat Beauty Studio
212 Stratford | Houston, Texas | 77006
Facebook Conversations