I'd love to tell you that pregnancy is as beautiful as a lot of people told me it was going to be. I think it's a miracle and it's really one of the most amazing things a women's body can do but it has not been beautiful or enjoyable. Now, I don't get negative on my blog but let's keep it real: all those people that tell you to "enjoy your pregnancy" probably had an easy pregnancy. I'd like to classify an easy pregnancy as one that doesn't cause you all the pregnancy symptoms like nausea, heartburn, mood swings, back-aches, pelvic pain and soreness, fatigue, sleepiness etc. Therefore you have an easy pregnancy and you enjoy it–makes sense.
SHOP THE POST:

That my friends has not been my case and even though I've wanted to inundate you with cute "style the bump" outfits, I haven't been feeling at my best or wanted to dress up. When I do dress up, you better know I'm showing it off on Instagram! I've actually got a preggo uniform which I wear every day and consists of 3 easy, comfortable stylish pieces; distressed denim shorts, a flowy or fitted colorful tank and comfy shoes. Through this pregnancy, these pieces have become must-haves as well as with some other heaven-sent items such as my Snoogle pregnancy pillow which have made sleeping at night easier. I also predict that my belly-support band that I just ordered will be on this list–it's supposed to arrive today and alleviate some of my back and pelvic pain by lifting my bump and taking some pressure off–Yay!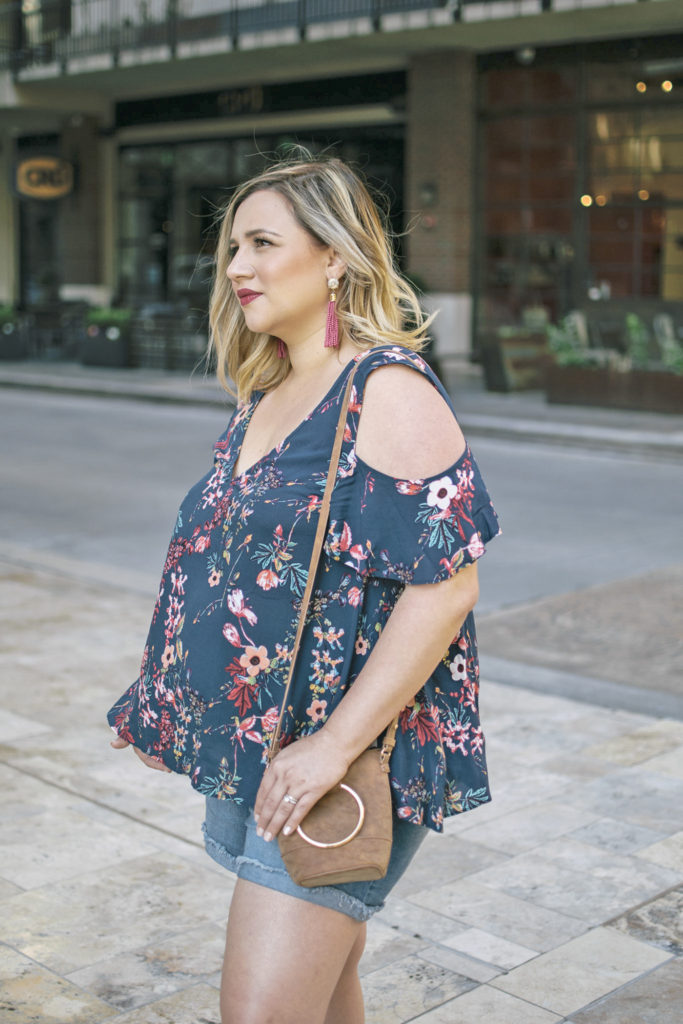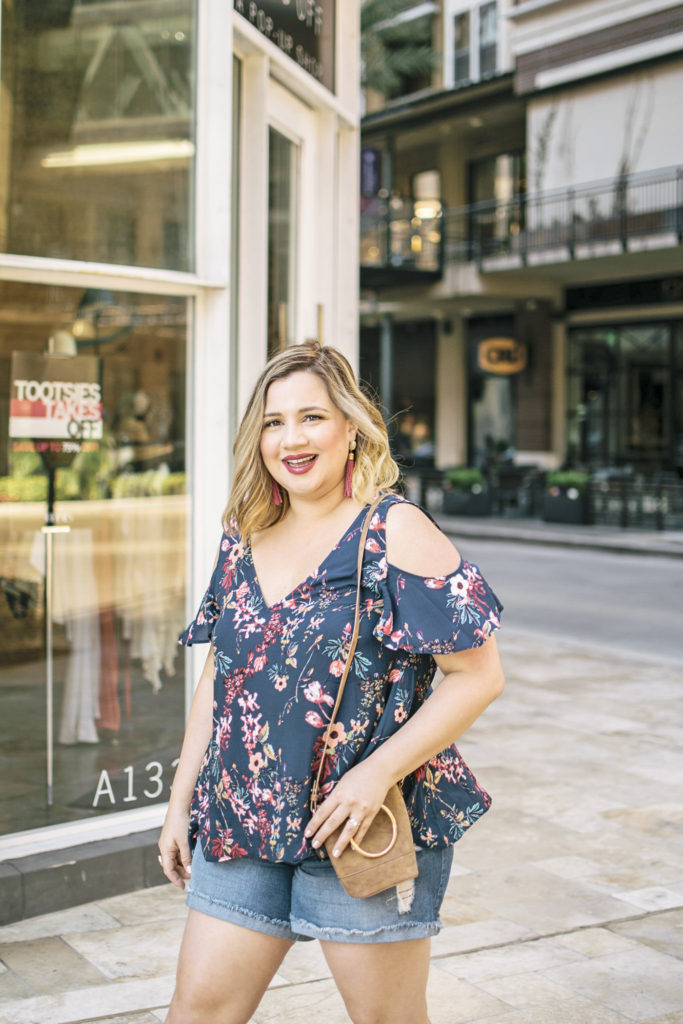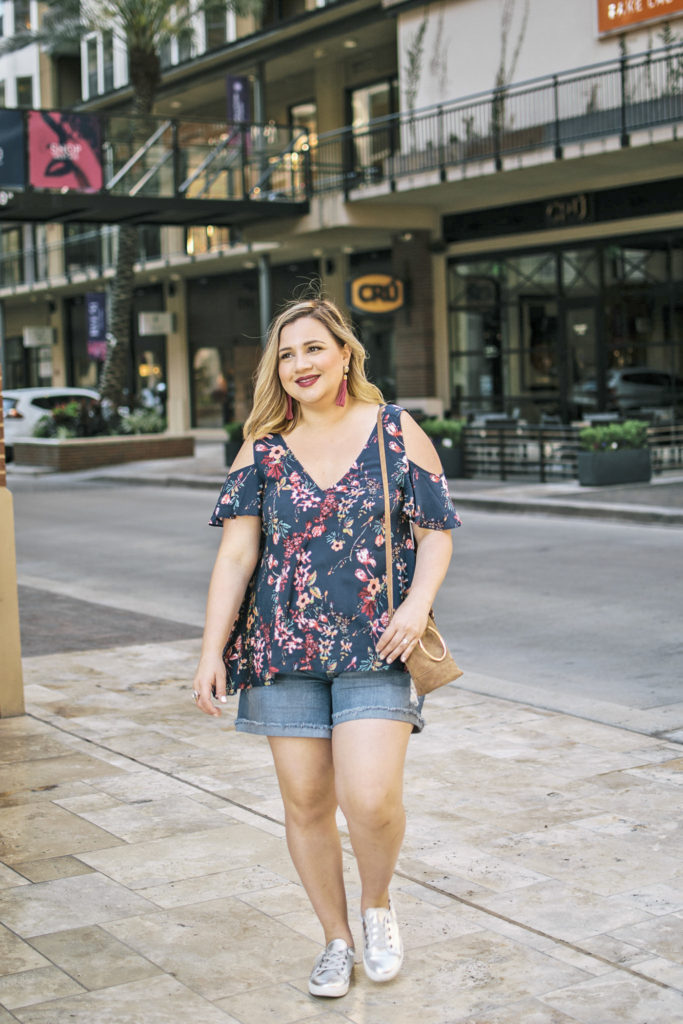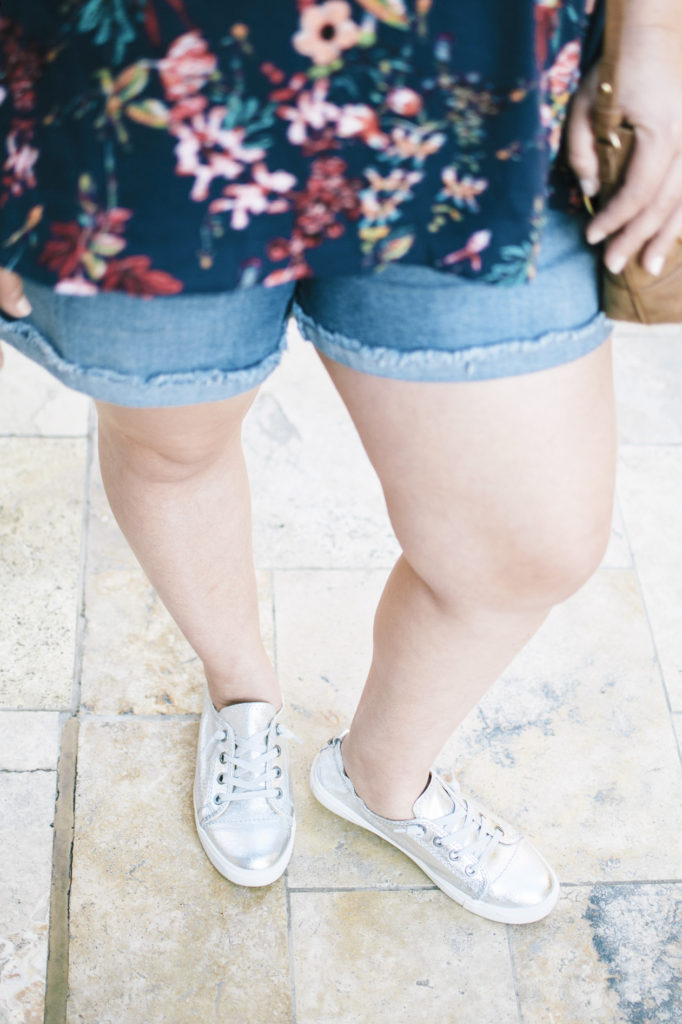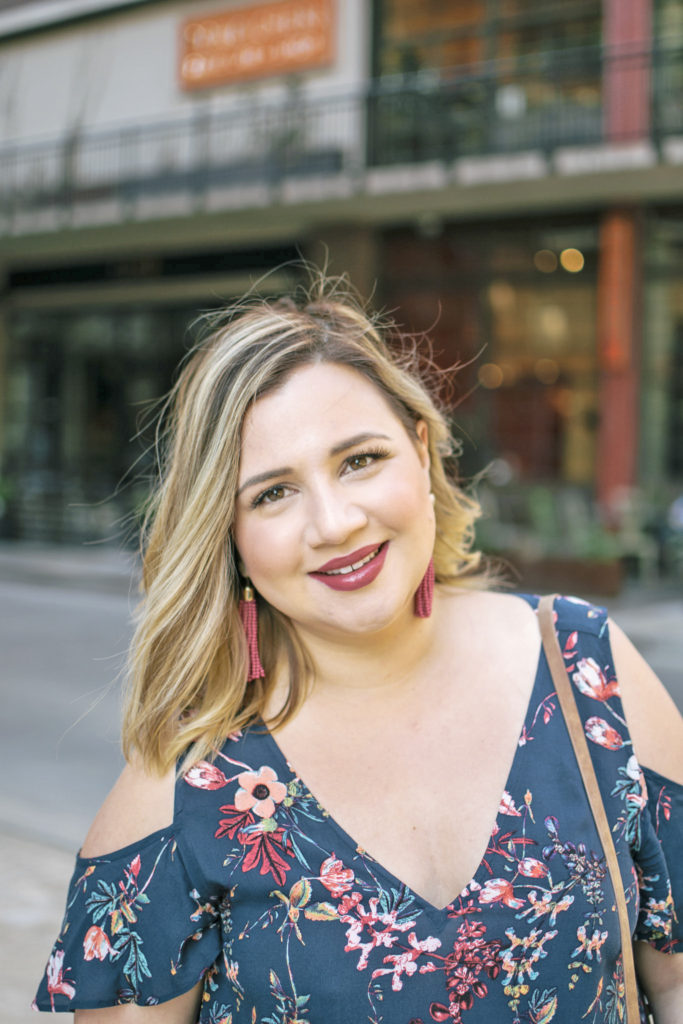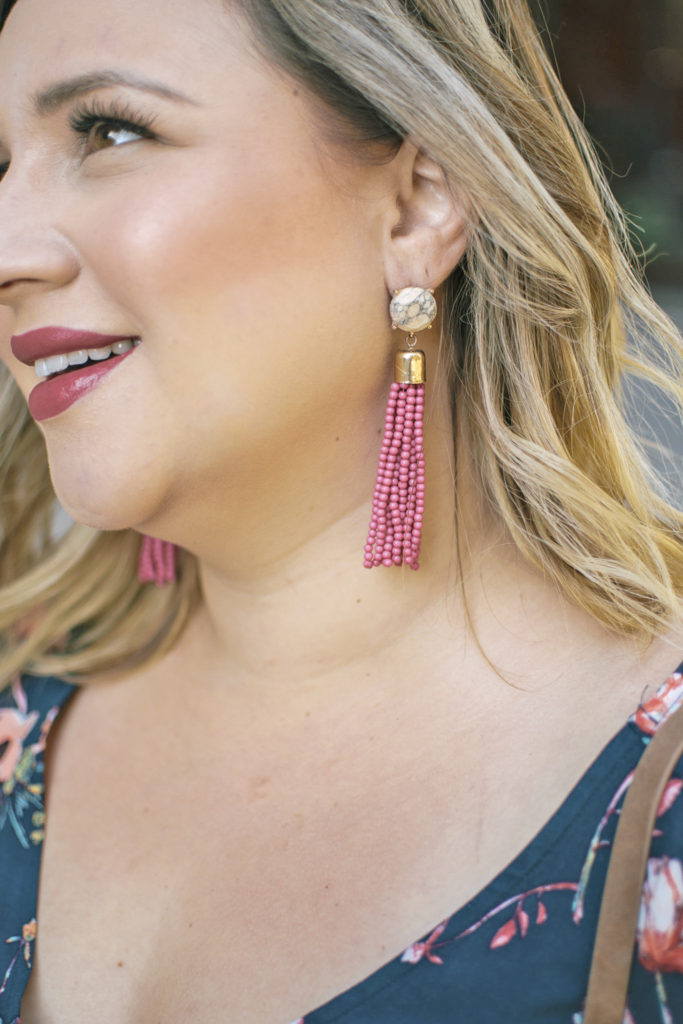 Photos by This Lavender Life Photography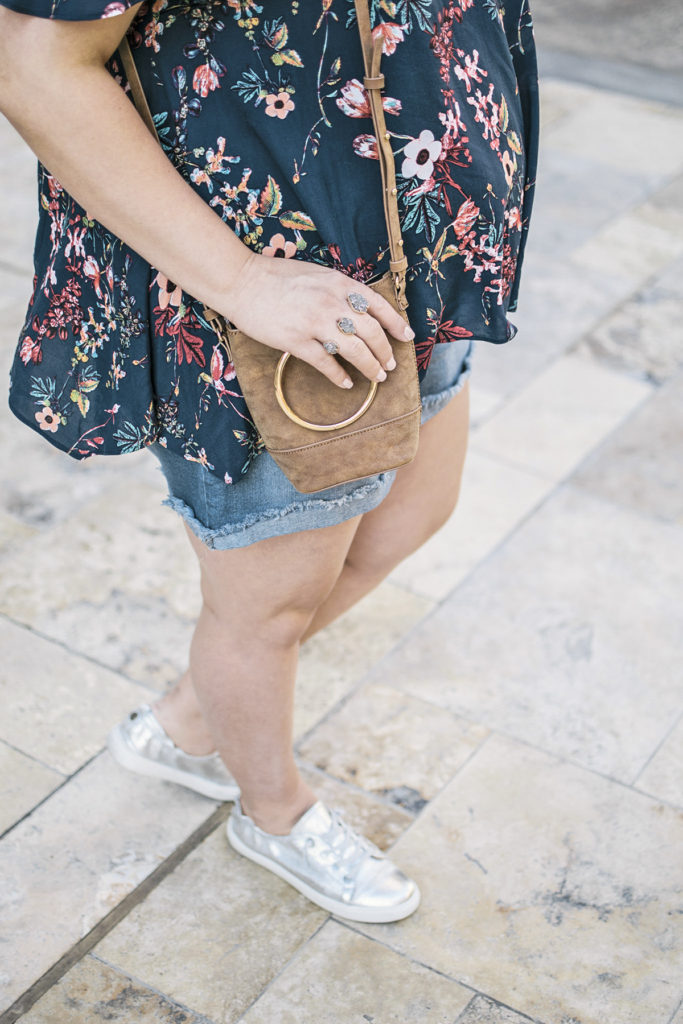 FYI: These photos were taken when I was ending my 5th month of pregnancy. I am in my 7th month of pregnancy and my belly has gotten way bigger as you can see here! I'll post a bump-date on the blog next week since we're already in the home-stretch!
Pregnancy Must-Haves
You have no idea how adamant I was to use this pillow. I'm so used to sleeping a certain way. The truth is that by the end of my second trimester when my belly started growing and couldn't stop tossing and turning at night my hubby made me use it and it was a blessing. It provides support to your back and you're able to hug it and place the pillow in between your legs for support.

Now there's something very important you should know about stretch marks: they are inevitable, there is no moisturizer that prevents them or make them go away but this cream can help in diminishing the appearance of them. Having said that, as your belly grows and stretches it also gets dry and it starts itching. This massage cream has been wonderful at keeping my bump, chest and hips moisturized with it's non-sticky formula. I love that it's less than $5!

I have gone to a couple of blogger events and family functions and comfy, stylish shoes are a must. My back hurts a lot and I get tired really quickly so I haven't worn heels at all and that makes me feel self-conscious because I feel short. But, I found these trendy silver slip on sneakers that I can wear with shorts or dresses and these silver flats that are a bit dressier and always get me compliments. Check out my post on the trendiest sneakers of the season!

I haven't bought a lot of maternity clothes but living in Texas, in this unbearable heat I was not about to wear black leggings through-out my whole pregnancy and had to invest in some shorts. I found the comfiest pair of distressed denim shorts at Motherhood Maternity and I swear I never take them off!  These shorts are part of my preggo uniform and have a supportive, over belly hem. Their colorful fitted tank tops which stretch with your growing belly are also my favorites ( I own like 6). These shorts and my newly acquired maternity white cropped pants which you might have seen in this Instagram post) are my best clothing investments and I won't discard wearing those shorts during Thanksgiving this year! Hahahaha! (Disclaimer: I couldn't find the exact pair of shorts that I bought at the store but I linked two similar over-the-belly hem shorts in the links above).

The first thing that grew when I found out I was pregnant was my bra size! I mean, my belly didn't show for almost 5 months but my bra size grew instantly! Though you might think this is exciting or cool, it really is not. It's uncomfortable, inconvenient and I love my small chest. I had to switch from my push-up underwire bras to a comfy maternity bra ASAP! I once again visited Motherhood Maternity and found the comfiest maternity bras which also double as nursing bras so they'll be useful once I have the baby.

Before, I could spend hours doing my make-up but being pregnant makes you tired and lazy but I still want to look put together. My two saving graces? My awesome and beloved full coverage CC cream with SPF (one step for a beautiful looking-face) and this green tea scented dry shampoo which cuts my getting ready time in half. Get my 5 Minute Spring Face here! 

Miguel

While you can't shop for my hubby through any link – hahahaha – having someone, whether it be your sister, friend, partner or mom support you through this journey is crucial. I swear that Miguel plays a huge role in making this high risk pregnancy a lot smoother. He has been my side through every morning sickness, ache, pain and discomfort and he always comes to the rescue even if he's at work (luckily, he works close by). I'm grateful that he tells me he loves me and thinks I'm beautiful every single day even though I whine, cry, and complain about everything. Thank you baby—we're almost there!
What are some of your pregnancy must haves? Let me know! I'd love to add them to my list!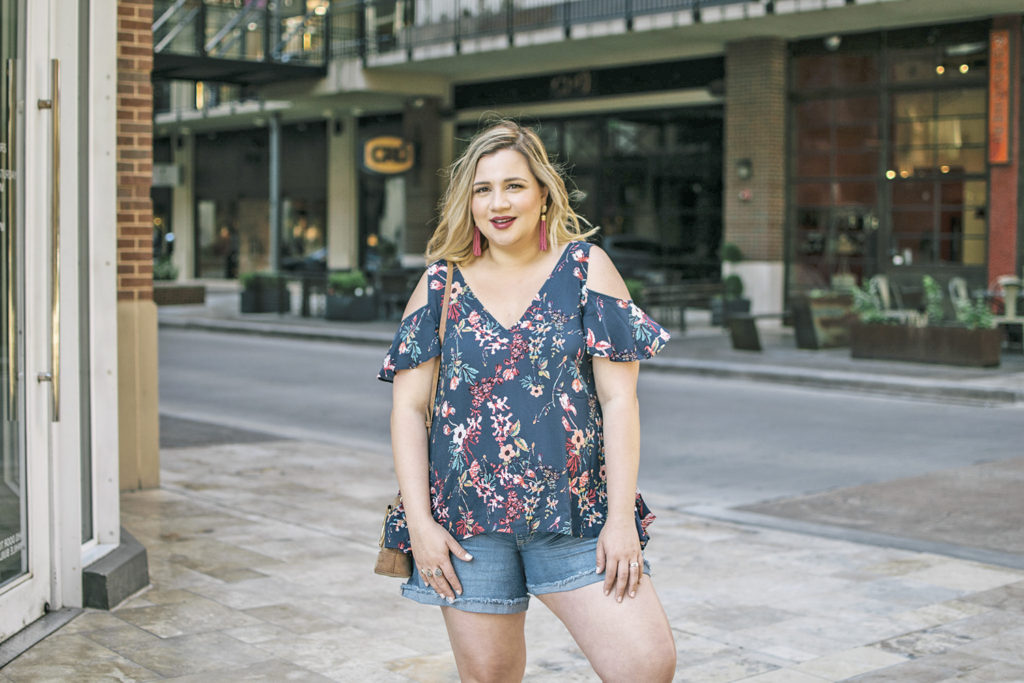 SHOP THE POST:

Facebook Conversations