OMG. That was my first reaction to the unusually black box waiting for me at my door! So excited to have been able to review and try these products. At first I didn't even want to open them…they're so beautiful but I eventually tried them and fell in love. Would I buy them at their original retail price? As a very special Christmas/Birthday gift to myself…YES! As an everyday purchase, maybe not. (Actual retail price detailed below!)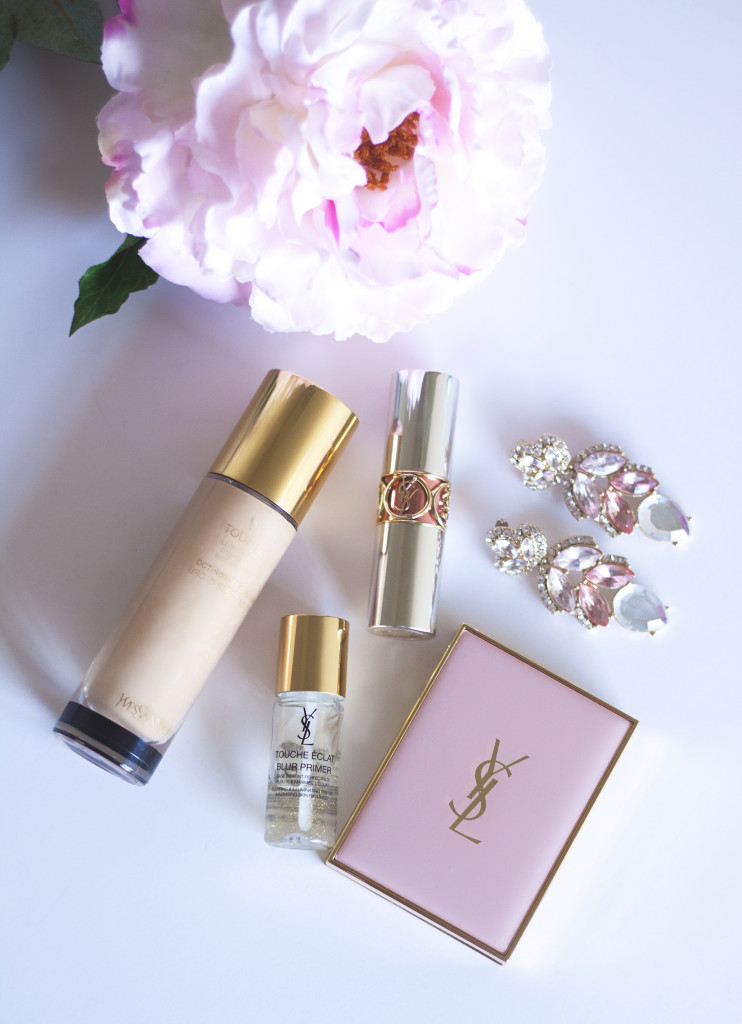 Excited to add these two products to my little but very precious YSL make-up collection.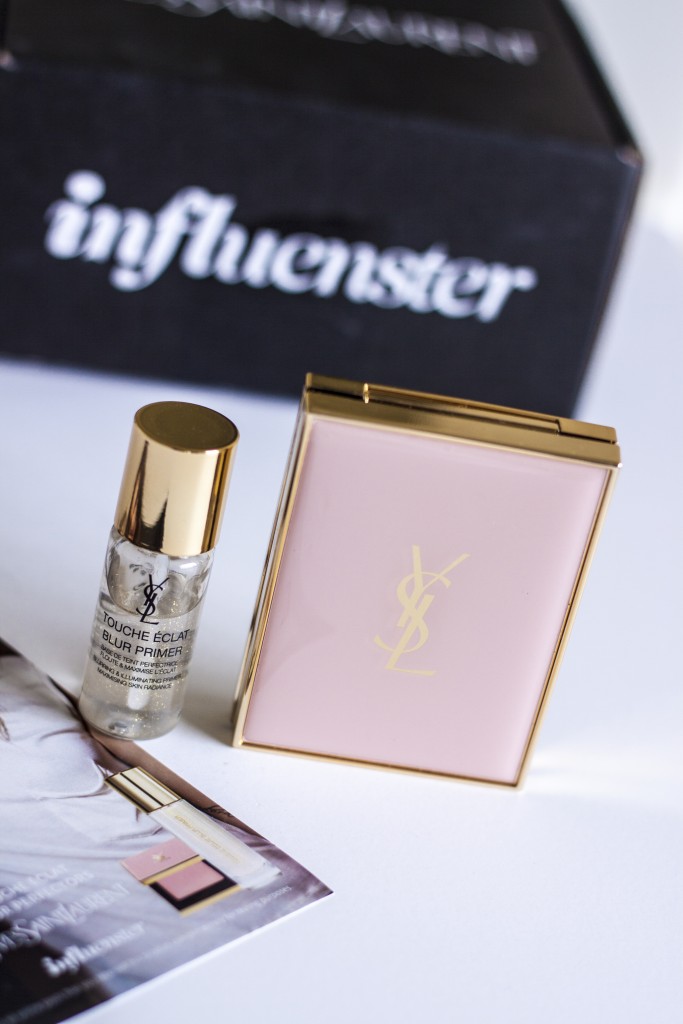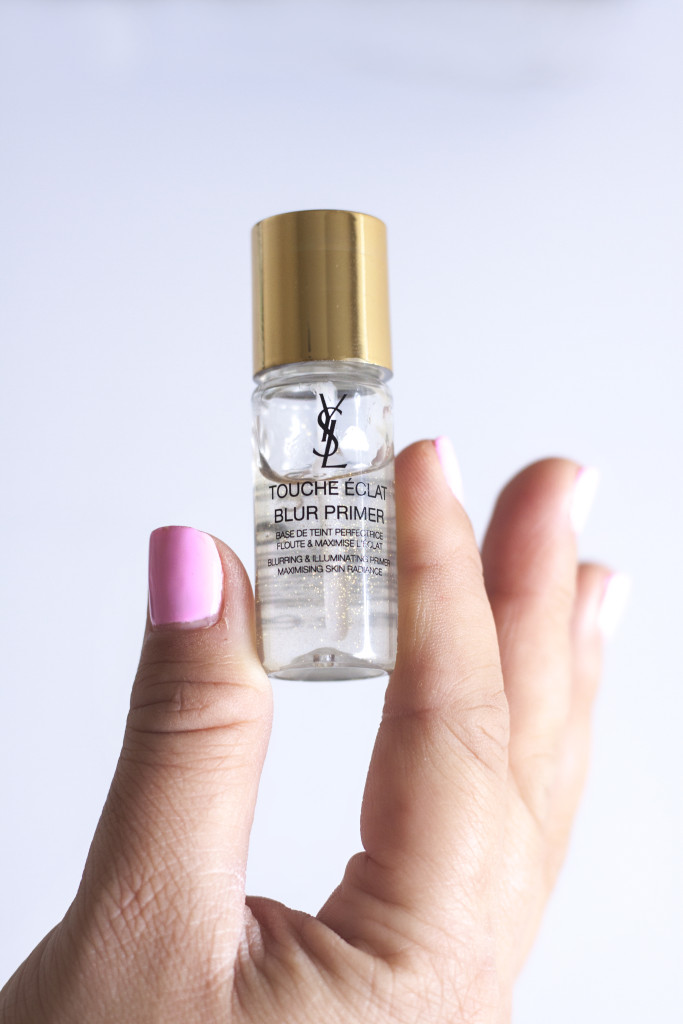 Full size price:  $57.00 (Not pictured. This is a sample size.) This gold-flecked primer promises to illuminate and blur imperfections and it totally passed the test. My skin texture was silky smooth and flawless before foundation application with an added bonus of apricot fragrance. A little goes a long way, I've used it 4 times already and I still have a lot left.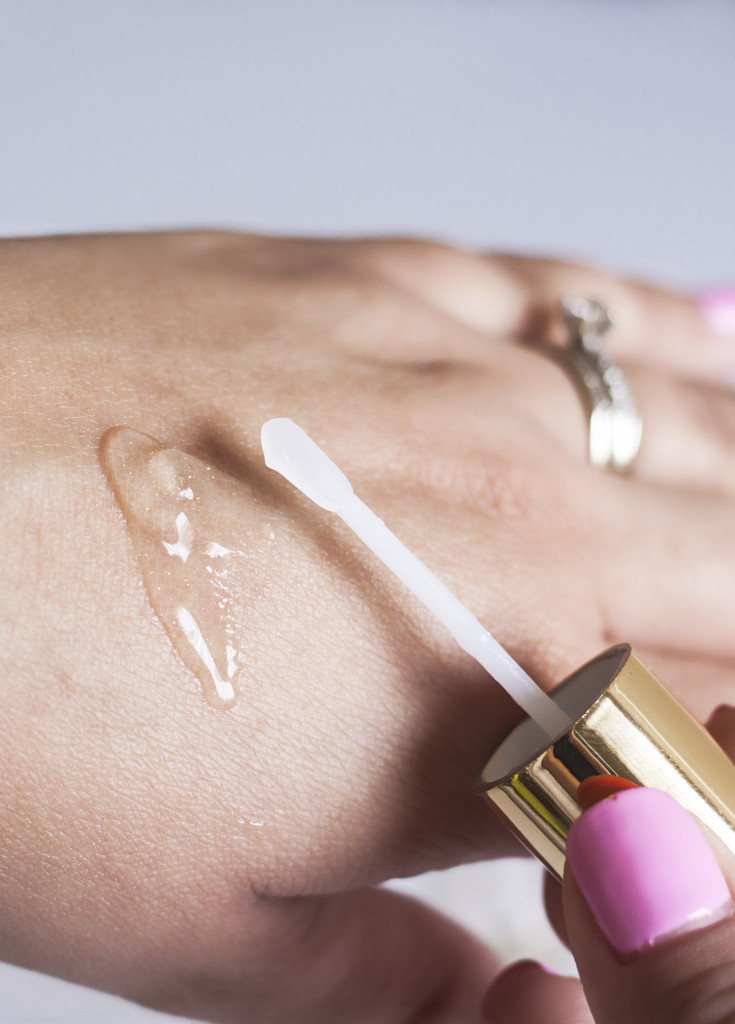 See the gold flecks? They illuminate your face but do not make you shimmery so its perfect for dull skin. Tip: If you have oily-combination skin like mine this product worked great on it's own without having previously applied moisturizer. It's enriched with four nourishing oils: corn oil, apricot kernel oil, passiflora oil, and rice bran oil. It did not make me break-out.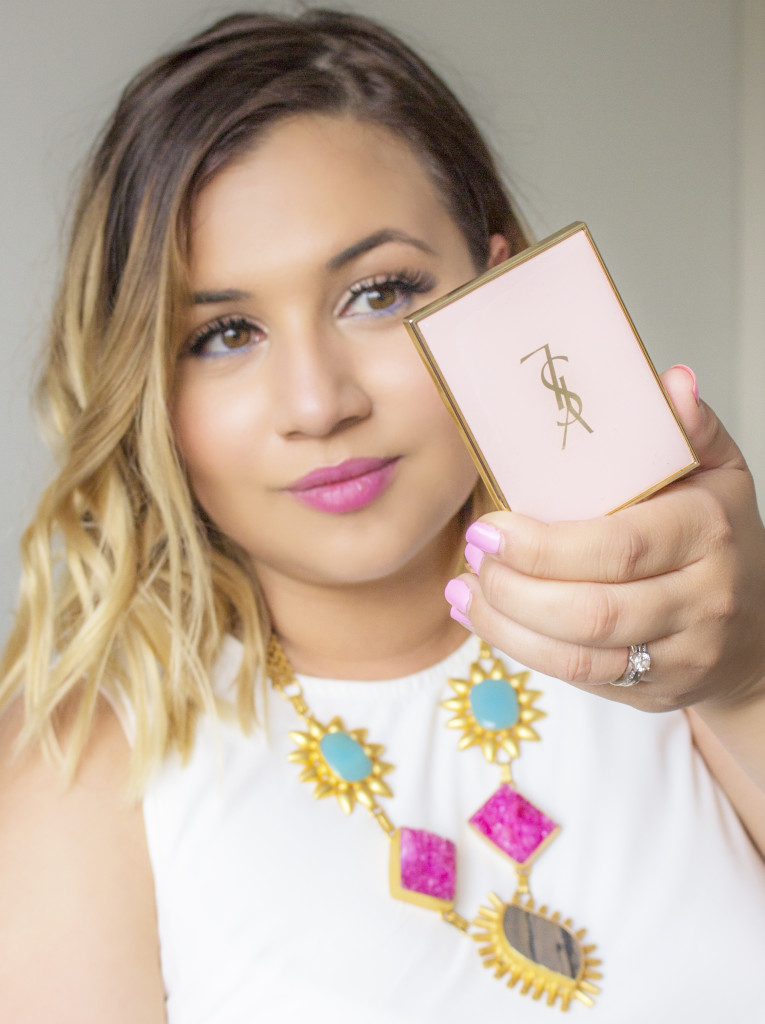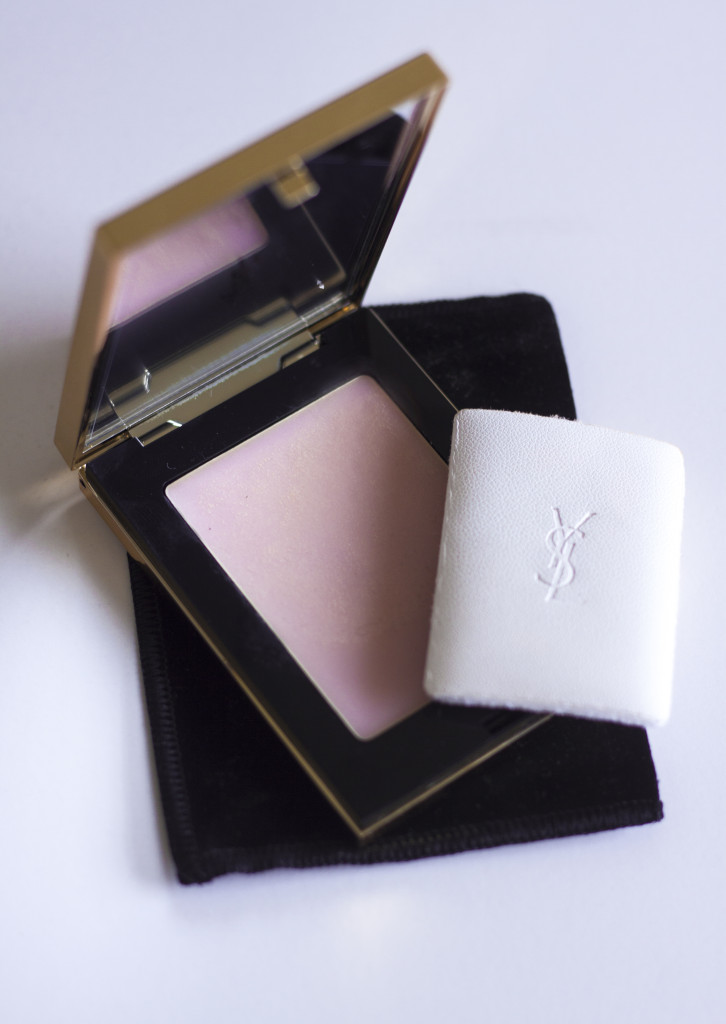 Price: $55 Full size (Pictured) It's the first time YSL has a Blur Perfector in a compact and I had no idea how it was going to work. Upon application the pores on my nose (my most obvious pores) disappeared and once I applied it on all my face it looked like I had a filter…#NoJoke. My make-up stayed luminous and the balm to powder formula is innovative and works great to set my make-up (especially in this heat). This product is noncomedogenic and ideal for all skin tones and skin types. Oh–and I love the reaction of my friends (gasp!) when I pull this gorgeous pink compact out of my purse! The only bad news: You won't be able to tuck the sponge in the compact, it stays outside in the felt bag. Weird right?
For more watch the video below:
*Influenster sent me these product for free to review. All  beautilicious thoughts and sparkly opinions are my own*
Facebook Conversations