I'm as a girly as it gets: I cry in all the rom-coms, love glitter and pink is one of my staple colors.  I'm actually getting a little sad that all my floral items in my summer wardrobe might become obsolete once fall rolls around. I think that as long as it's hot in Houston I shouldn't transition into "fall" clothing and let me tell you why. Growing up in Tegucigalpa, Honduras we had no seasons so we didn't dress differently throughout the year; I wore breezy dresses and shorts year-round. The most different thing you would do was buy a cardigan for those chilly nights in December at 60 degrees outside! I never even owned a pair of "cold-weather boots" until I moved to Houston and experienced my first winter.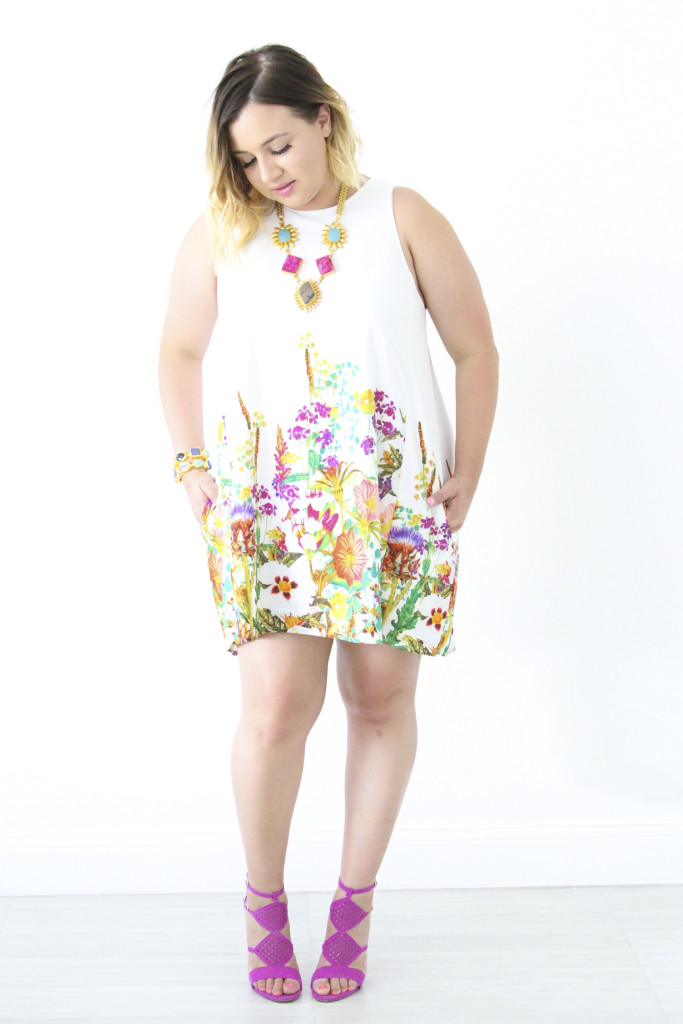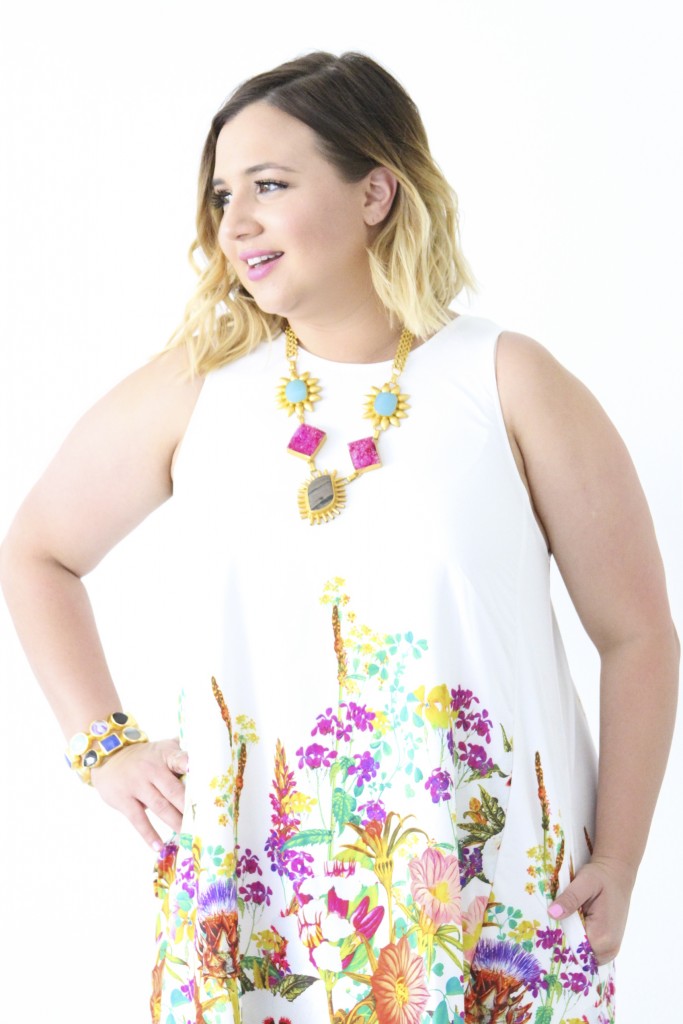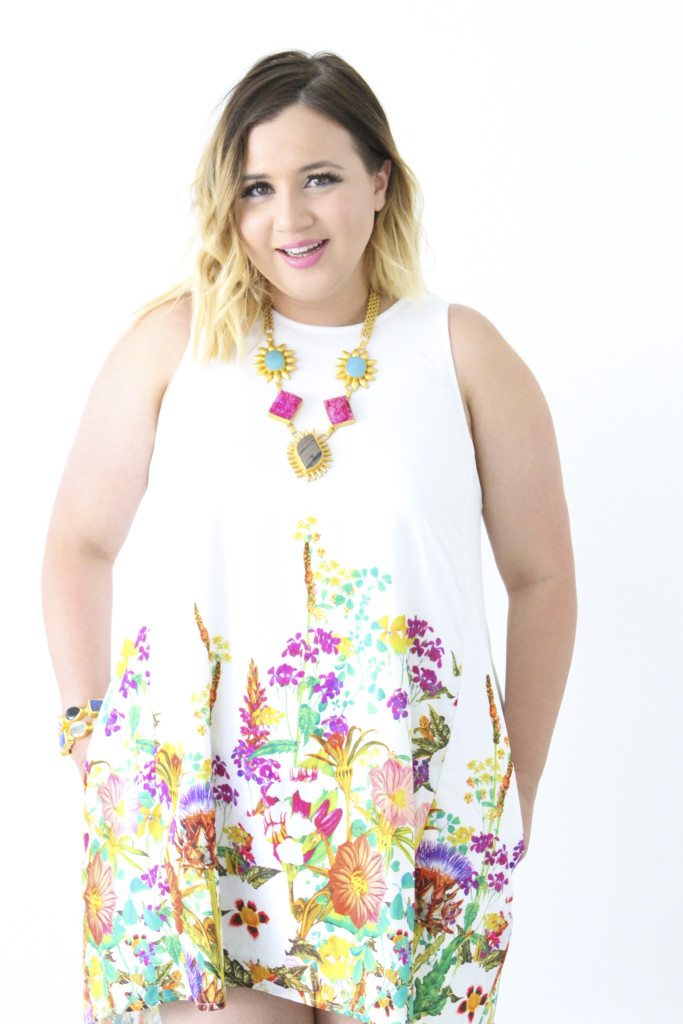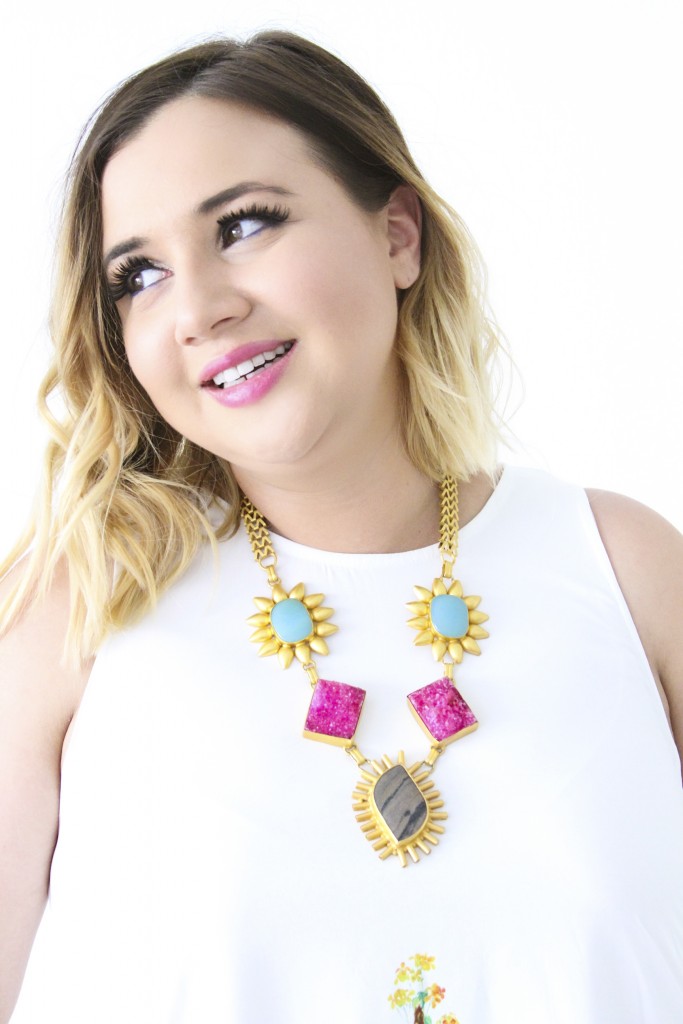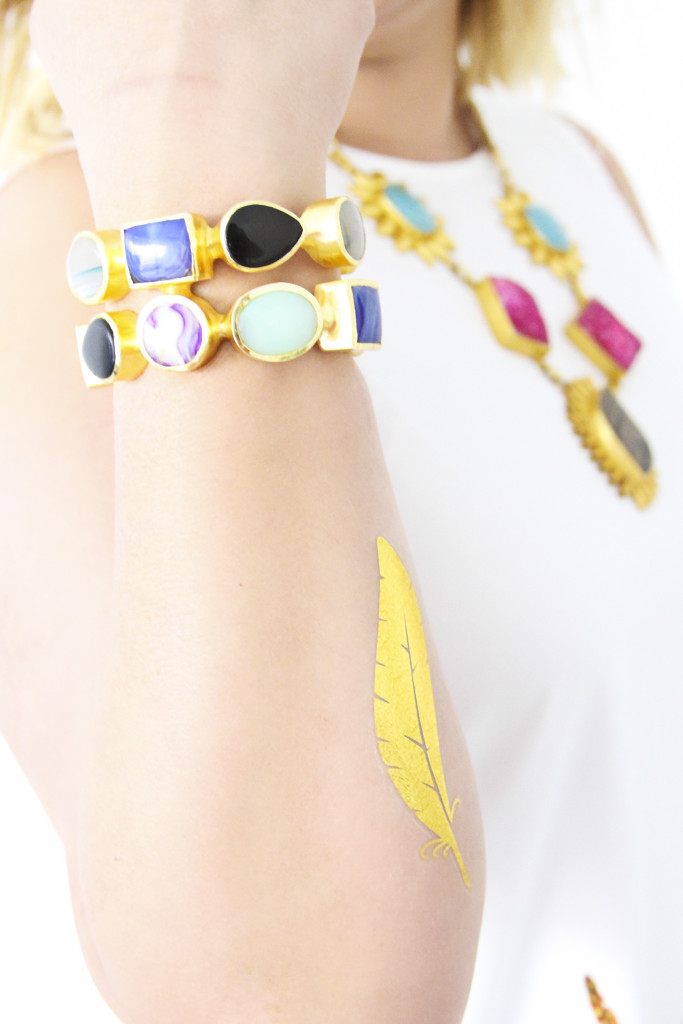 Boundless Tattoos created by fellow Houston professional photographer Daniel Colvin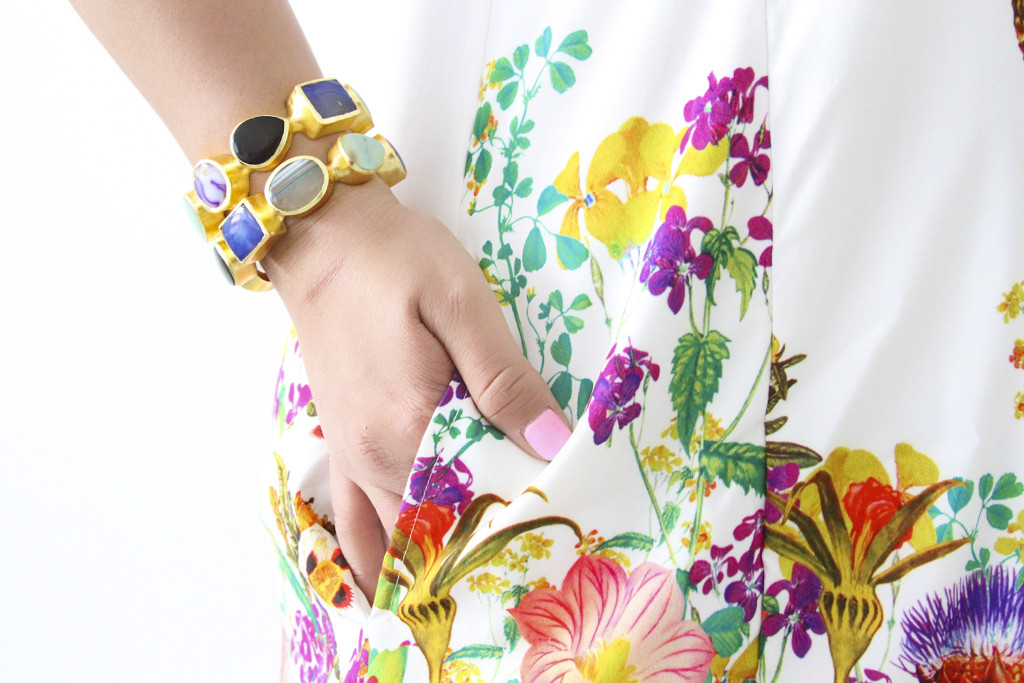 I love a dress with pockets! Cellphone in one pocket, lipstick in the other. Cuff by Zayver Designs.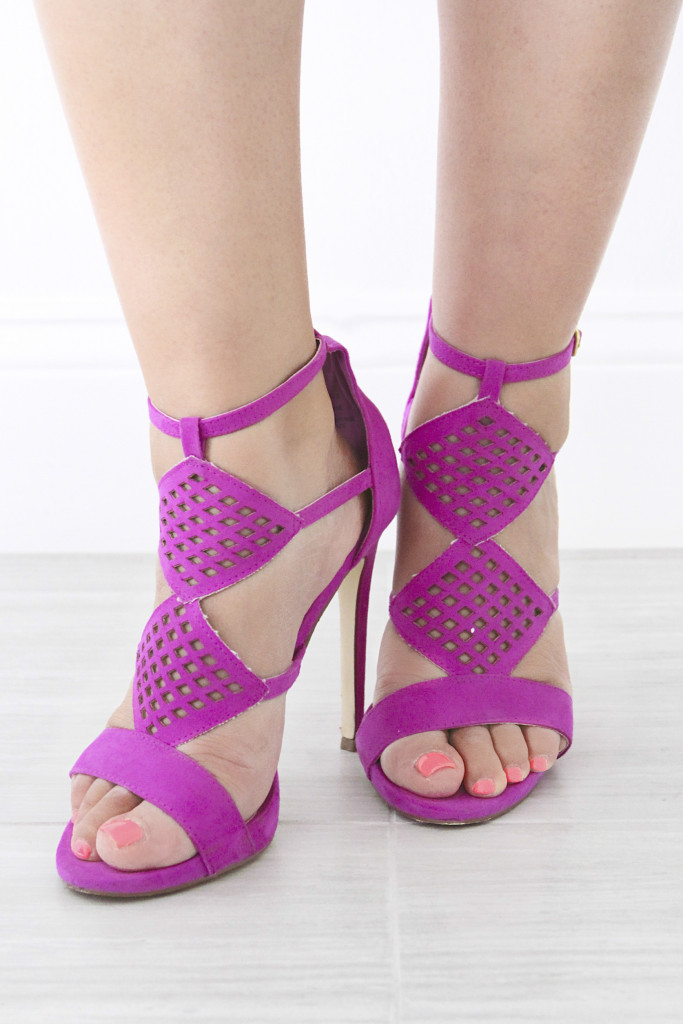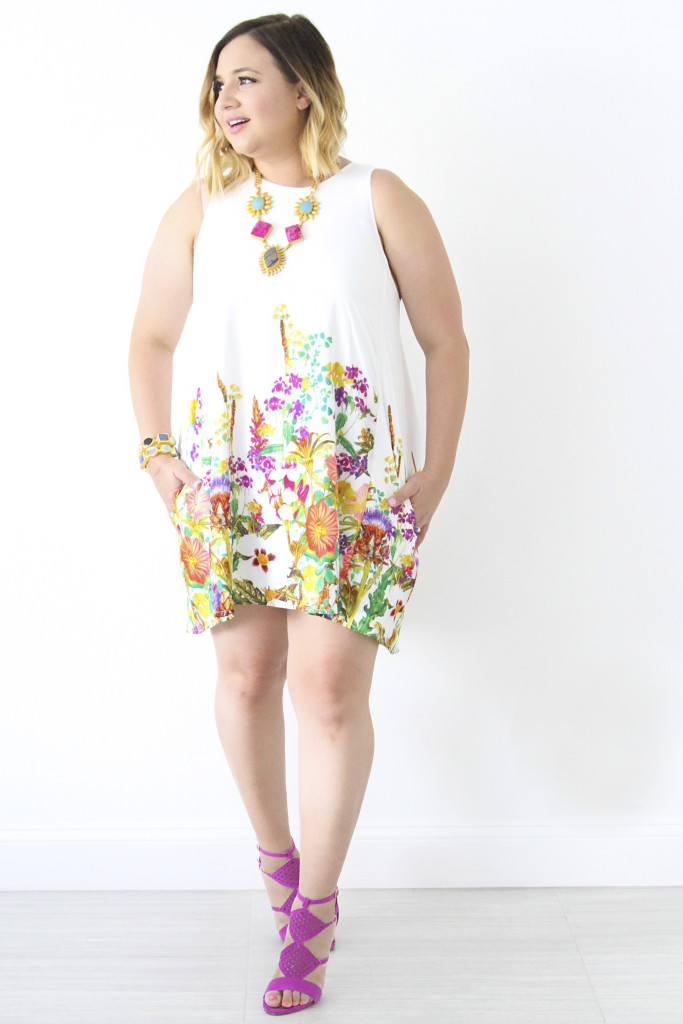 Dress eShakti / Shoes Just Fab / Bracelet and necklace Zayver Designs / Photos by DAKMPA
So when eShakti approached me to choose a dress and customize it, it was a no-brainer: it had to be colorful and fun (plus if I throw in a sleek blazer, scarf and boots in the fall I can still wear it!). We also have an upcoming small wedding in Spain and I think this dress will be perfect for it. With eShakti, you can customize any part of your dress: sleeve styles, length and even pockets giving you the ability to create something unique for your body type and personality. Their sizes range from 0-36W and they can customize it using your size, style and height (take your measurements at home for a better fit). Fellow Houston blogger Jaclyn also customized a dress from eShakti and I think she looks adorable! Check out fellow Houston fashion bloggers Jaclyn and Dawn's  posts about their custom-made eShakti pieces. They are two sexy mamas rockin' their outfits!
I love this dress I chose because it's breezy, colorful and comfy. It has pockets to carry my essentials and the length is perfect to pair with my favorite Gloria JustFab heels. And call me crazy but doesn't the length of the dress paired with the heels make my legs look crazy long? Use my code below for a 10% off your order from eShakti.
Part II of this post where we're having fun posing with fellow Houston blogger Chiara from Pied a Terre is coming soon!

* Please see code restrictions below*
Connect with eShakti
Outfit Details: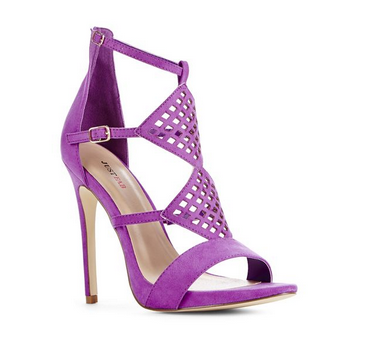 *Restrictions*
Code has to be entered in the 'promotional code' box.  It is not case-sensitive.  
Code can be used any number of times until the validity period. 
It can be clubbed with any other promotional offer, gift coupon or gift card in the same order unless explicitly specified otherwise in the offer conditions.
This discount code is not applicable on clearance, gift cards & overstock categories.
Not applicable on previous purchases
*Thank you to eShakti for sponsoring this post. I received this dress in exchange for an honest review. All beautilicious thoughts and sparkly opinions are my own*
Facebook Conversations