Thank you to everyone who entered our "Southern Soul" contest! Your stories were great and we loved reading them! Congratulations to Julia Bleck who is my "Southern Soul" finalist! We loved your responses and wish you the best of luck in this leg of the contest!
As part of the "Southern Soul" project, you also have the opportunity to put your stamp on the rebranding of this perfume product. After voting for your favorite, you MUST complete the entire survey about the three packaging designs. This is very exciting, as the finished product will be hitting stores early next year and your very own feedback will help influence what you'll see on the shelves!
Julia Bleck "Southern Soul" Contest Finalist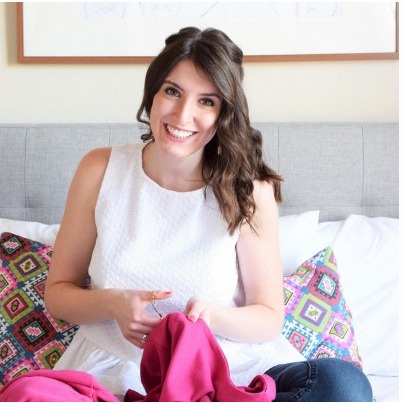 Q.What makes you a Southern Soul?
A. I absolutely love to entertain my guests with fresh tea, fun cocktails and sweets! Having flowers in my home always brightens my day. Having a positive outlook on life, no matter how gray a day, keeps me focused on what is important.
Q. What are the words that describe you as a Southerner?
A. Welcoming- Hosting gathering and parties at my home.
Feminine- I love everything in lace and pearls.
Sun-lover- Being in the sunshine always perks up my attitude.
Q. Tell us what you love about the South and why.
A. I love how people are so welcoming and friendly everywhere you go. You can always show up anywhere dressed to the nines or completely casual, you're accepted as you are.
You can vote for Julia clicking on the link below! Good luck! 
Click here to vote and leave your mark on "Southern Soul"!
Save
Save
Save
Save
Save
Save
Facebook Conversations