*This post is part of Lipstick and Brunch's #SkincareWeek
A couple of weeks ago I had the privilege of experiencing the Neiman Marcus spa room, a hidden gem at the Houston Galleria Mall. The spa/facial rooms are only available to a few exclusive brands of the skincare department and I was amazed when I found out you can actually get a facial at Neiman Marcus. I also got to try out skincare line Natura Bisse when I was in the facial room. A huge thank you to Mary Ann who gave me the most amazing facial!
Check out some photos from my experience and read below for some benefits I have found from getting facials in my late 20's-30's. And if you've been living under a rock, check out John Mayer's hilarious vlog about his undying love for the Natura Bisse brand.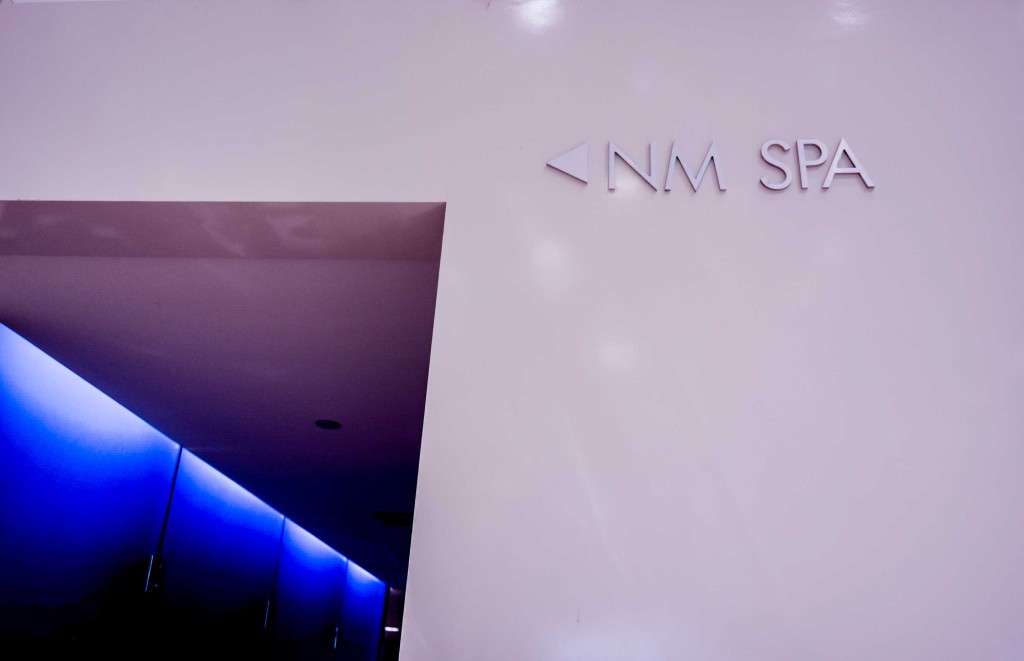 It's a bird, it's a plane–it's the Neiman Marcus spa room!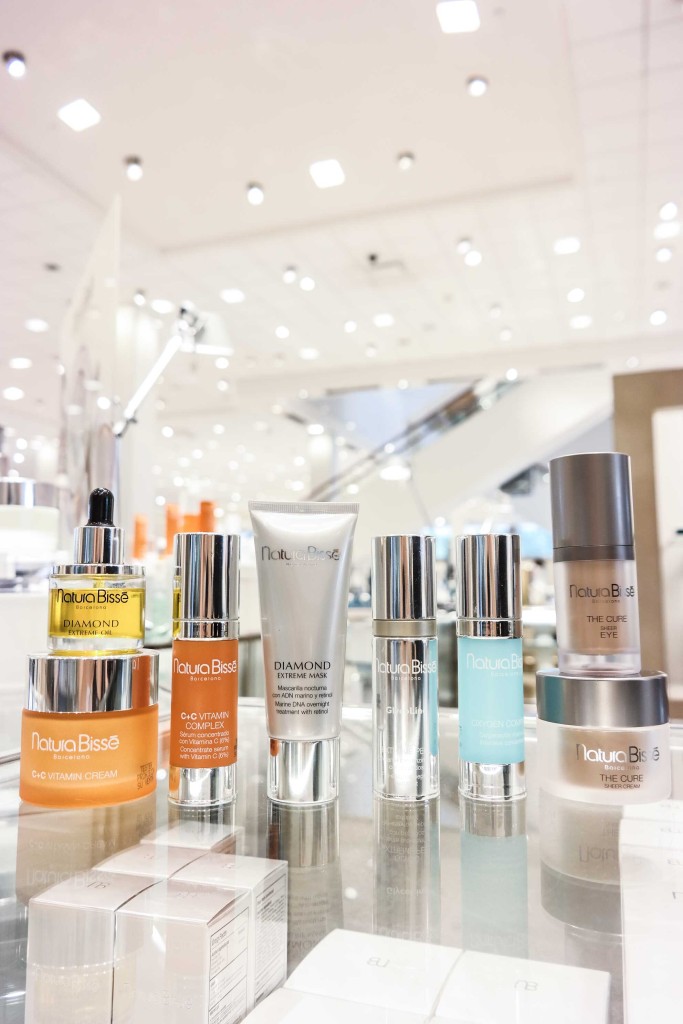 Some of the skincare products used inside of the Natura Bisse spa room at Neiman Marcus.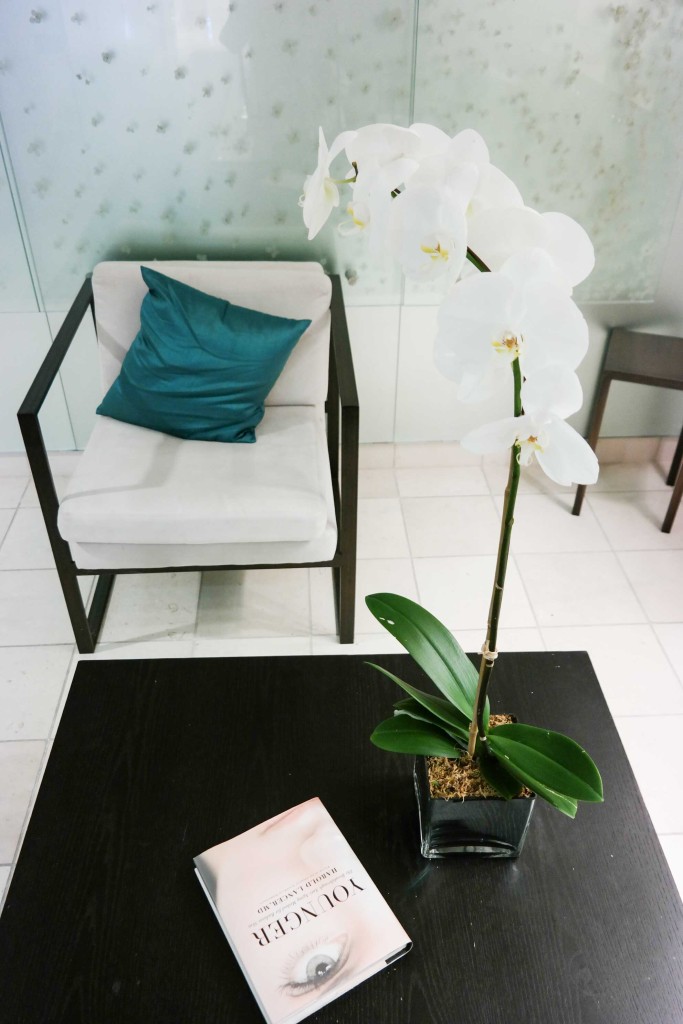 A lovely and relaxing waiting area before entering the spa room.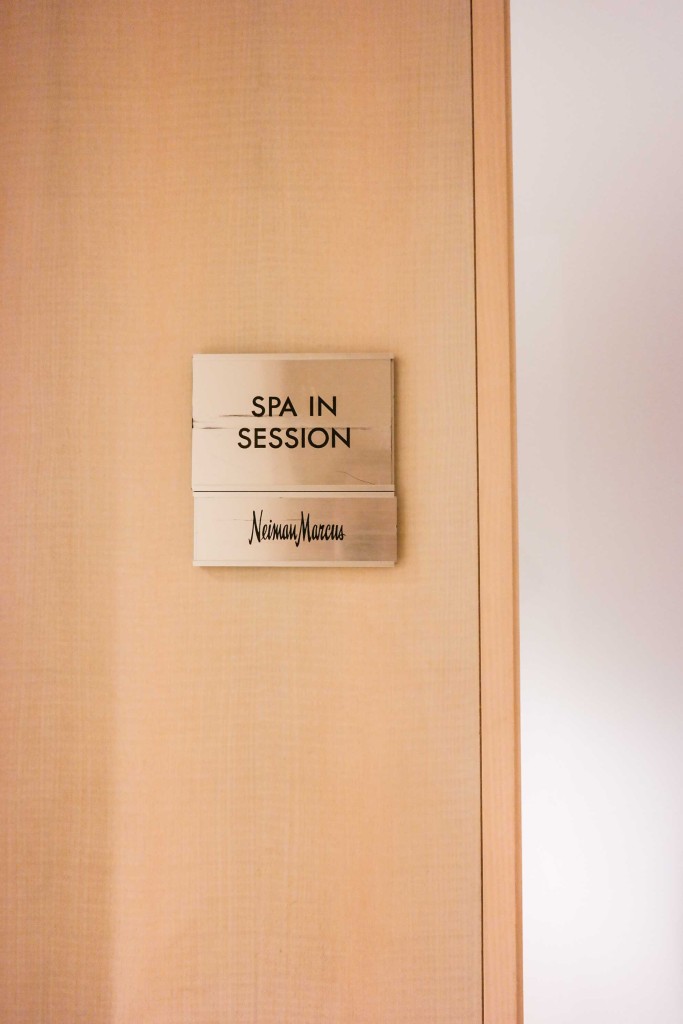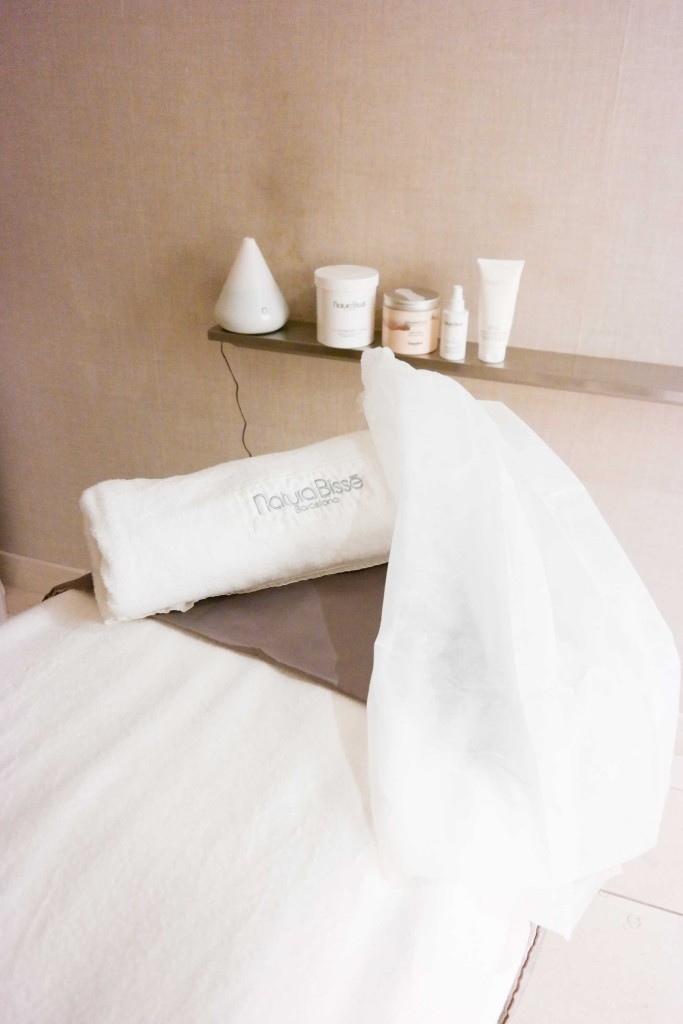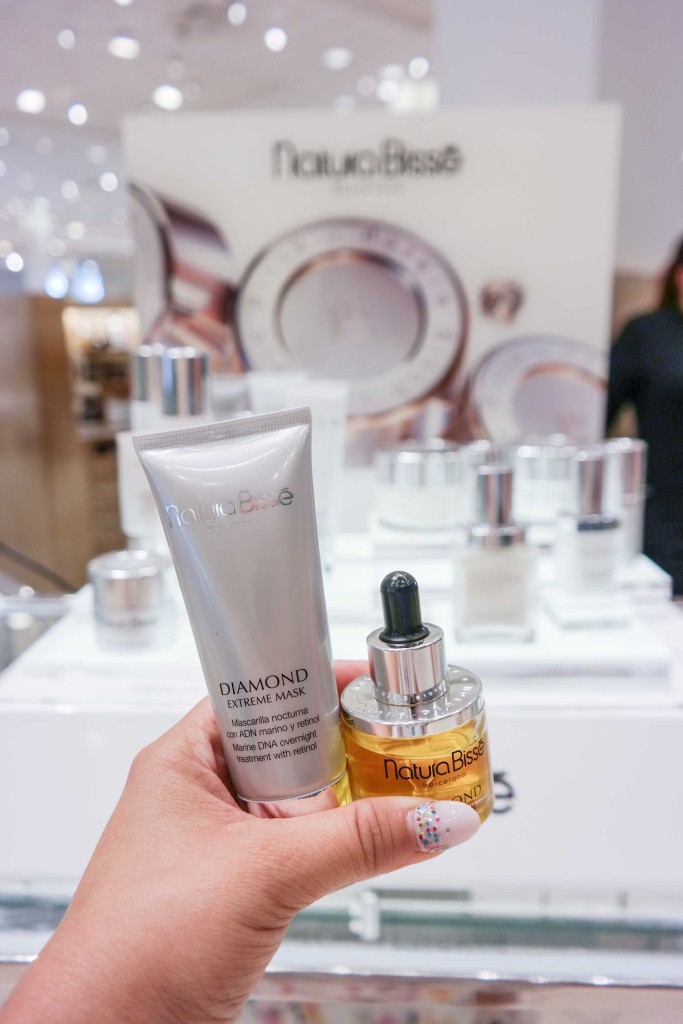 The ladies at the Natura Bisse counter call this the "Beauty Bootcamp" because the Diamond E Oil and Diamond Extreme Mask with Retinol give your skin visible lift, radiance and hydration.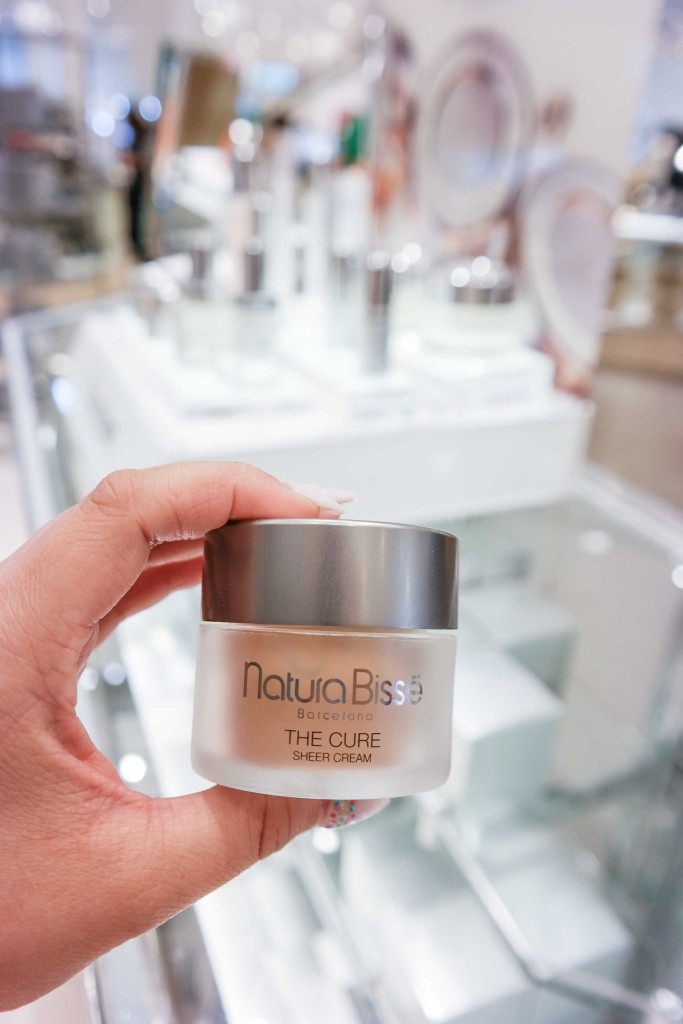 This was one of my favorite products I tried out. The Cure sheer cream was applied on my face after the facial and I felt so confident in my dewy, even-toned skin. You can apply this first and apply a bit of foundation after for full coverage.
Tidbits About Natura Bisse
This skincare brand was born in Barcelona, Spain in 1979
Thanks to the constant research and innovation, it's product line that started with only 5 creams keeps growing
By the end of the 80's, the company had 150 creams!
Starting in 1995, Natura Bisse was first available in the US at Neiman Marcus.
My Natura Bisse Facial Experience
How Can You Get a Natura Bisse Facial? You can get a facial at the Natura Bisse spa room with a product purchase (please call the Natura Bisse counter at Neiman Marcus Houston Galleria for details). These skincare products are quite an investment and you might want to start building your collection slowly but, I don't believe in plastic surgery or Botox (at least not now) so these products are the next best thing to transforming my skin without needles or going under the knife.
When Should You Get a Facial? I would recommend this facial before a very important event like your wedding, awards ceremony, your birthday or any event where the spotlight is on you because you definitely walk out the spa room with an enviable glow and youthful skin. I seriously felt like a celebrity there for a second! I loved how aesthetician Mary Ann was very gentle with her hands during the facial (no extractions her folks!) but it seemed not to be necessary once the facial was over and I saw my face which sported no redness or irritation just a pink, flushed tone.
How Was The Facial? It was an incredibly relaxing time while I was there which is exactly what I want when I get a facial. The products she applied work on such a deep exfoliation level on my skin that extra effort to extract any unwanted blackheads or blemishes was not necessary. The treatment room offers unique experiences that you can't buy over-the counter at Neiman Marcus like their Algae Mask- a putty like texture, cold white mask that covers your entire face (yes, eyes and mouth too and not recommended if you're claustrophobic) and aids in quenching the most dehydrated skin and leaves it feeling cushiony and soft.
A Stabilizing Mask (totally recommend this mask-face wash for combination-oily skin like mine) that foams up into a silky lather was used on my chin, my problem area for break-outs.  I have been using some samples to maintain the break-outs away.
(You can also experience Natura Bisse facial at the Trellis Spa at The Houstonian Hotel in Houston.)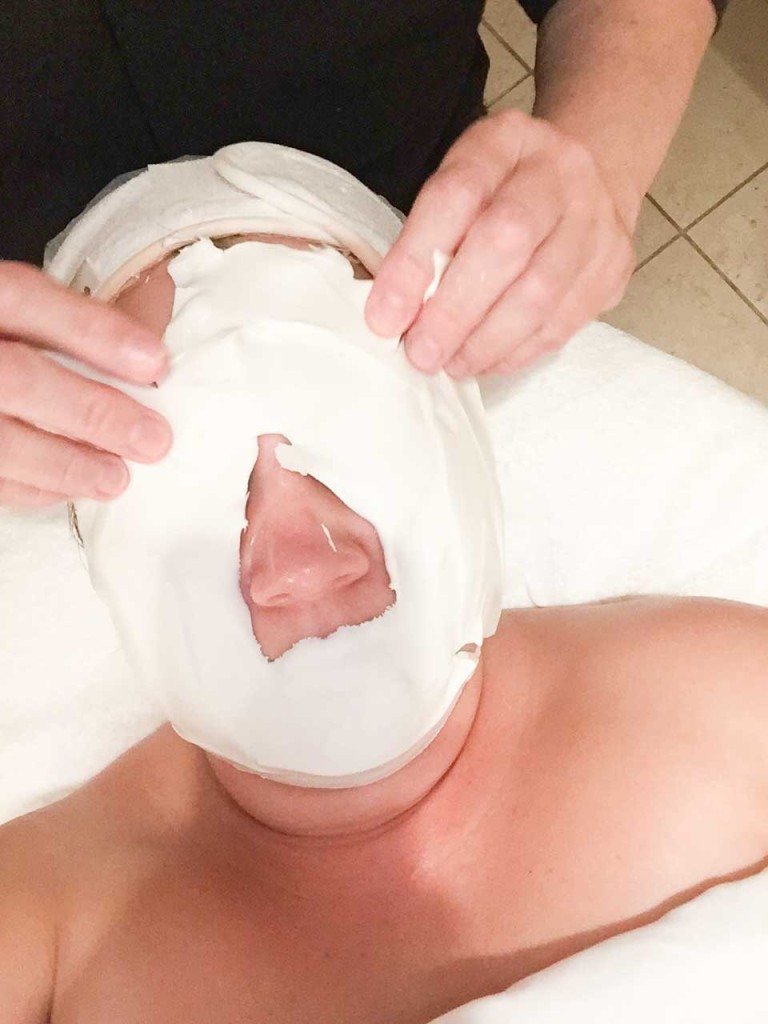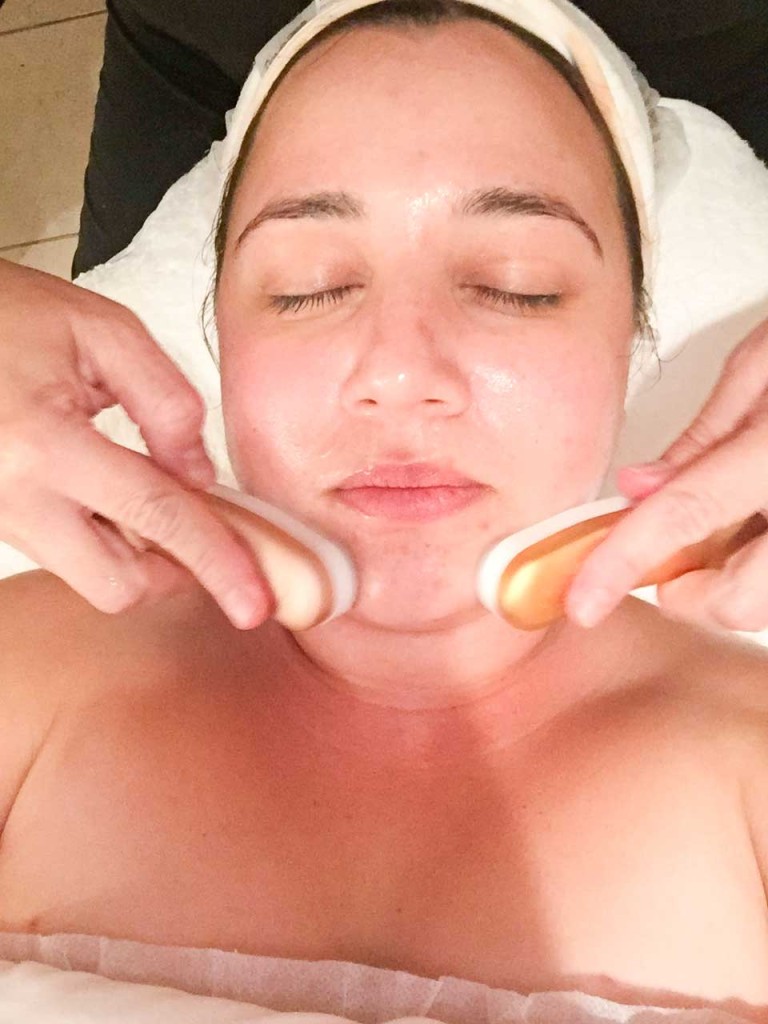 These devices help the products really get into my skin!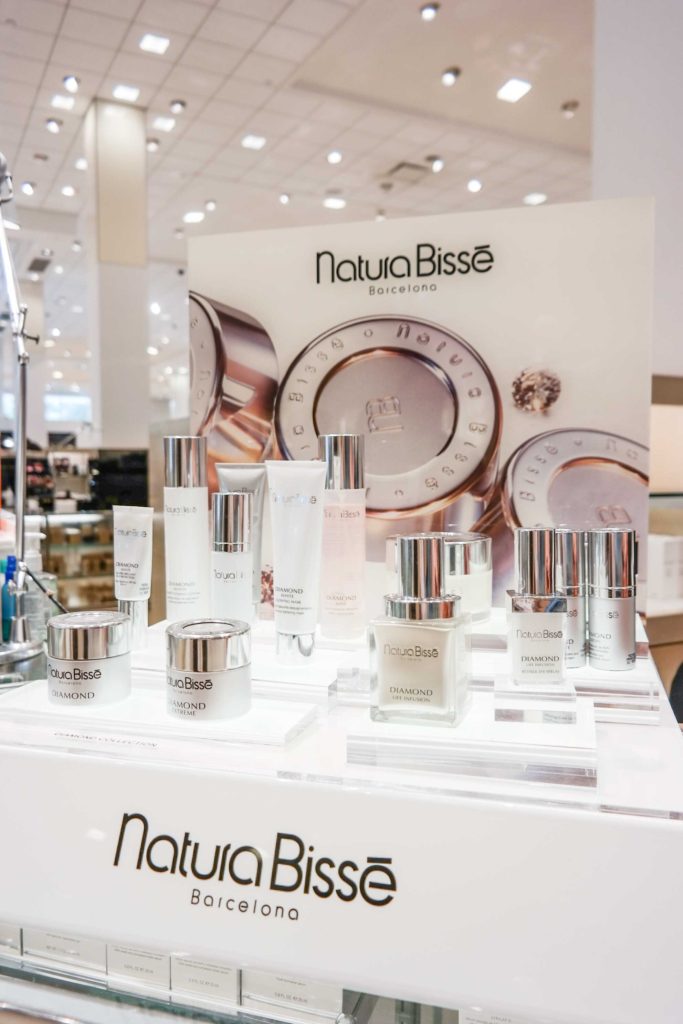 Why I Recommend Facials
Now, even if you don't run to get a Natura Bisse facial, try to find an esthetician and spa that a friend or trusted blogger (wink, wink) has recommended. I would suggest to never just walk into a facial room without reading up on their customer service and effectiveness. I could tell you a few horror stories but I'll leave those for later! LOL
These are some reasons I recommend/love facials:
Unique and custom in-spa treatments that you can't get over-the counter
The use of medical grade products only available to the spa that achieve better results and that work more effectively on the skin
The use of tools like microdermabrasion pens, steaming machines etc. which provide a better absorption of skincare products afterwards hence reaping the benefits of your skincare purchases!
Some serious, unplugged ME time. No phone, no social media, no work!
Aids in the resurfacing of skin and eliminates dead skin cells to reveal a youthful complexion.
I recommend bi-monthly facials. Every two months should keep your skin glowing and maintain it's luminosity.
Something I learned when getting facials: you might want a certain treatment but let the knowledgeable esthetician recommend a treatment after she/he analyzes your skin.
If you're on vacation and staying at a nice hotel, a facial might be the best investment on YOU on your trip. I have done this countless times and I come back from vacation looking soooo rested and pretty.
Check out the other posts in my #SkincareWeek Series:
My First Online Dermatology Experience
Hope you enjoyed this! Let me know if you have any questions because I've gotten so many facials and any tips or doubts you might have I would love to answer.

Save
Save
Save
Save
Save
Save
Save
Save
Save
Save
Save
Save
Save
Save
Save
Save
Save
Save
Save
Save
Save
Save
Save
Save
Save
Facebook Conversations