I started making this smoothie years ago when I was Miguel's girlfriend! Matcha are ground green tea leaves and then made into a powder which then you can add to anything from smoothies, to baked goods or even boiling water for an intense cup of tea. I had never tasted matcha but the idea that it could be another caffeine source besides coffee intrigued me. The taste though: nothing like my good old cup of coffee  but I wanted to make it work because of all the health benefits that matcha promises. Read all the health benefits of matcha.
I found that adding frozen mango to my matcha smoothie balanced the bitterness and made it taste like a tropical drink. It's so delicious we have it as a nutritious snack with my husband and 2 year old son and my son absolutely-freakin loves it! Try out the recipe below. As an added boost of nutrition I also blend in some spinach into the smoothie. If you're wondering, this is the protein powder I use and these are the matcha packets I use.
Matcha Mango Protein Smoothie
Ingredients
1/2

cup

frozen mango

1

packet

matcha powder

8

oz

almond milk

1

scoop

isolate whey protein vanilla powder

1

cup

spinach

1

packet

Stevia

1

cup

ice

optional
Instructions
Blend all the ingredients in the blender until smooth! Enjoy!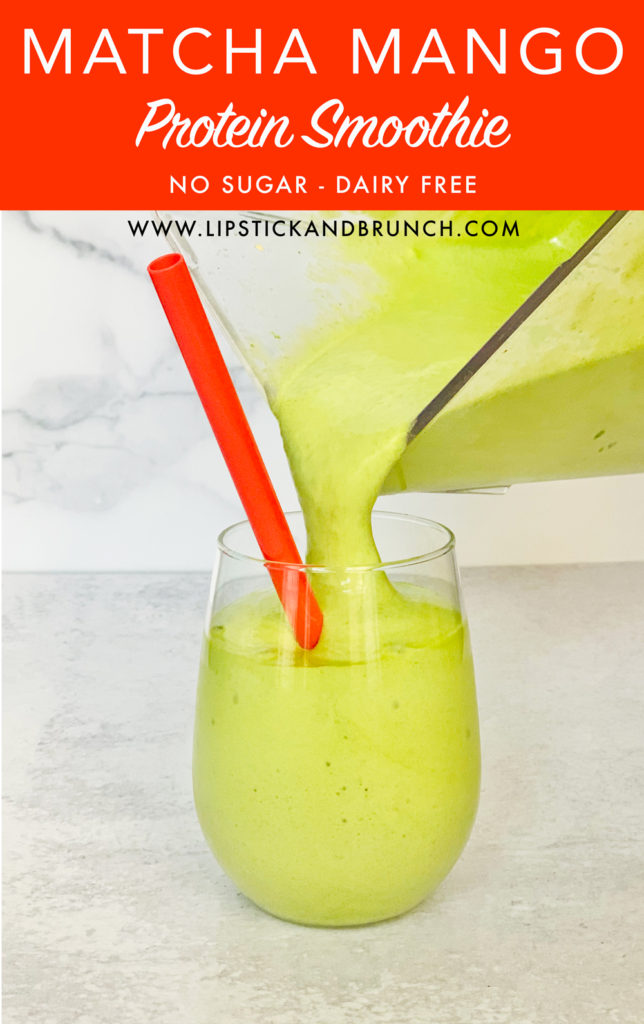 Facebook Conversations