*This post is sponsored by Dove and WeAllGrow Latina Network. As always, all thoughts and opinions are my own.
There's nothing like that first chill in the Houston air that lets me know we are officially enjoying the holiday season. We officially launch the season by lighting up the chimney, wearing fuzzy socks, and watching ridiculous amounts of cheesy Christmas movies. It really is the most wonderful time of the year. Our Decembers are almost always spent in the same way and we've developed a routine that smoothly transitions us from busy non-stop workdays to relaxing family dinners and holiday parties. Miguel's parent's usually travel from Spain to Houston to spend the holidays with us and my family. Here's how I stay sane and hopefully it'll help you streamline your holiday season as well.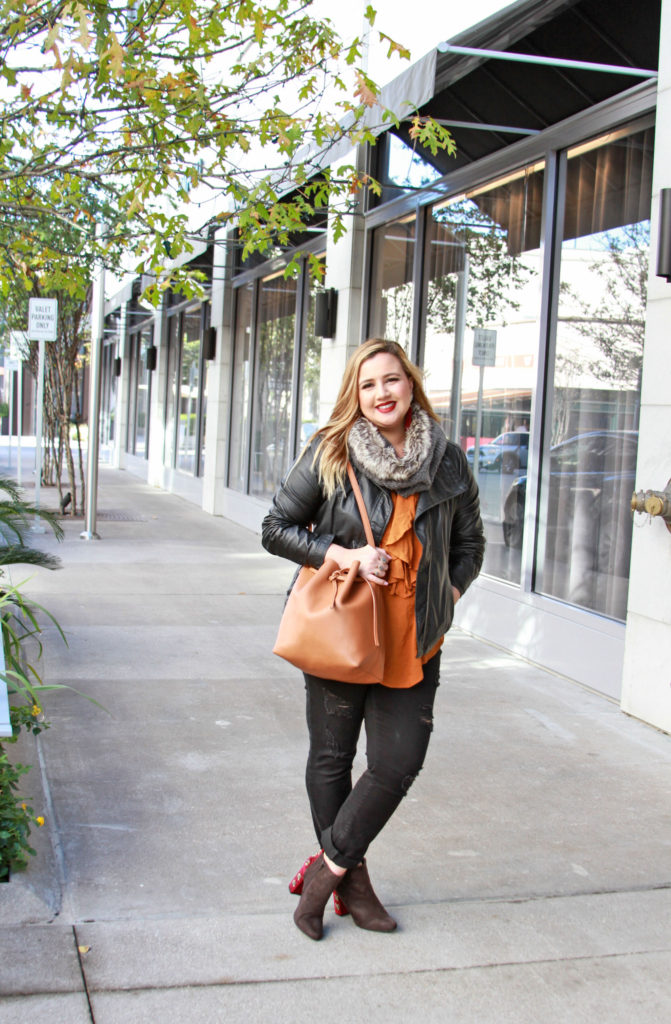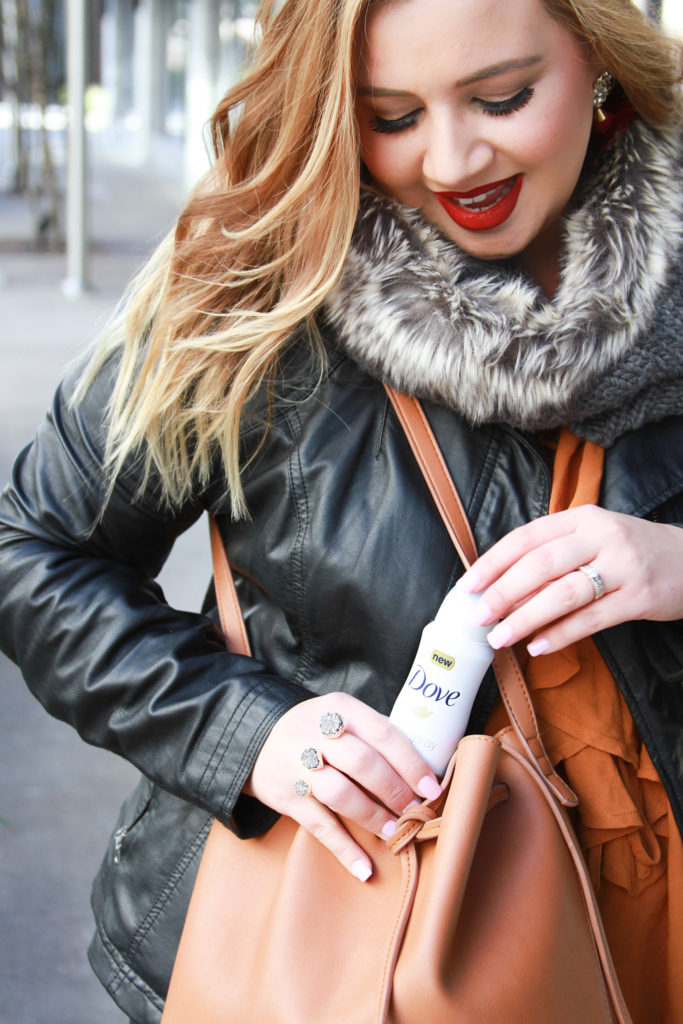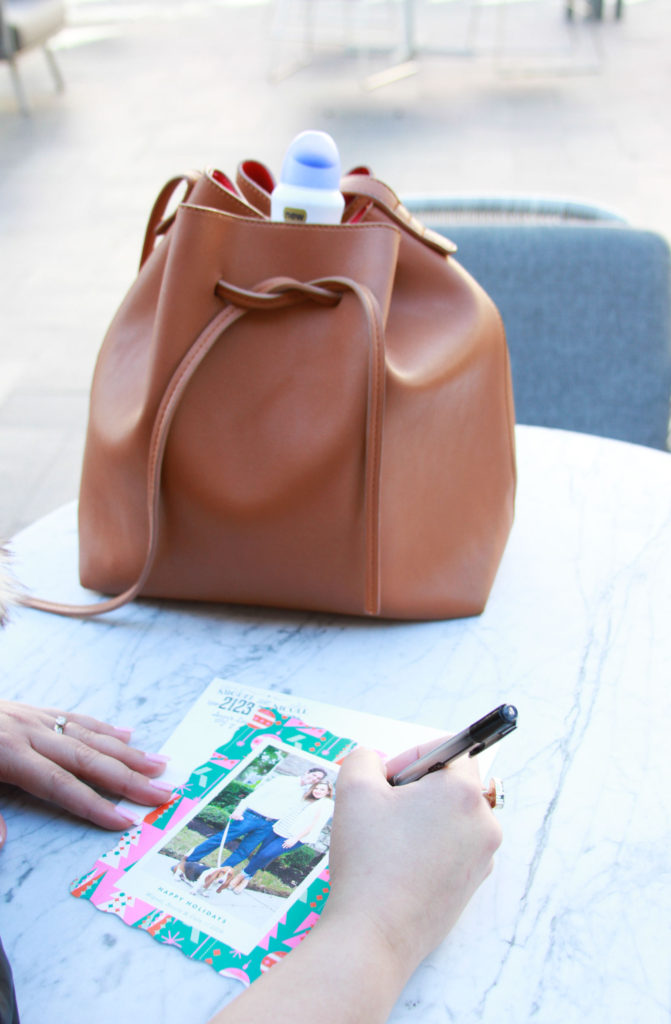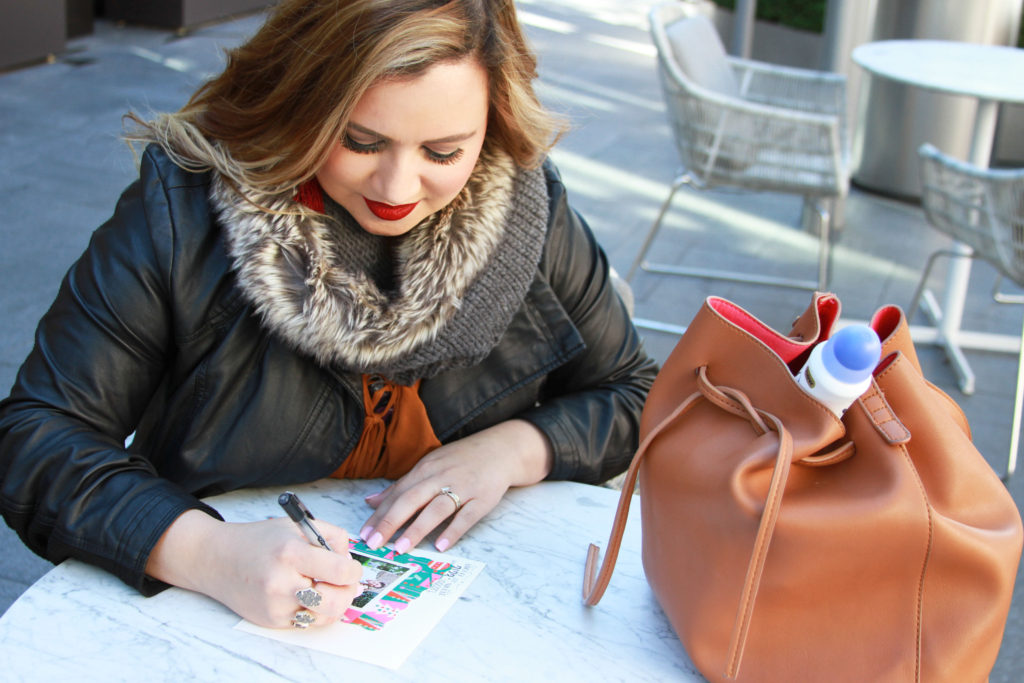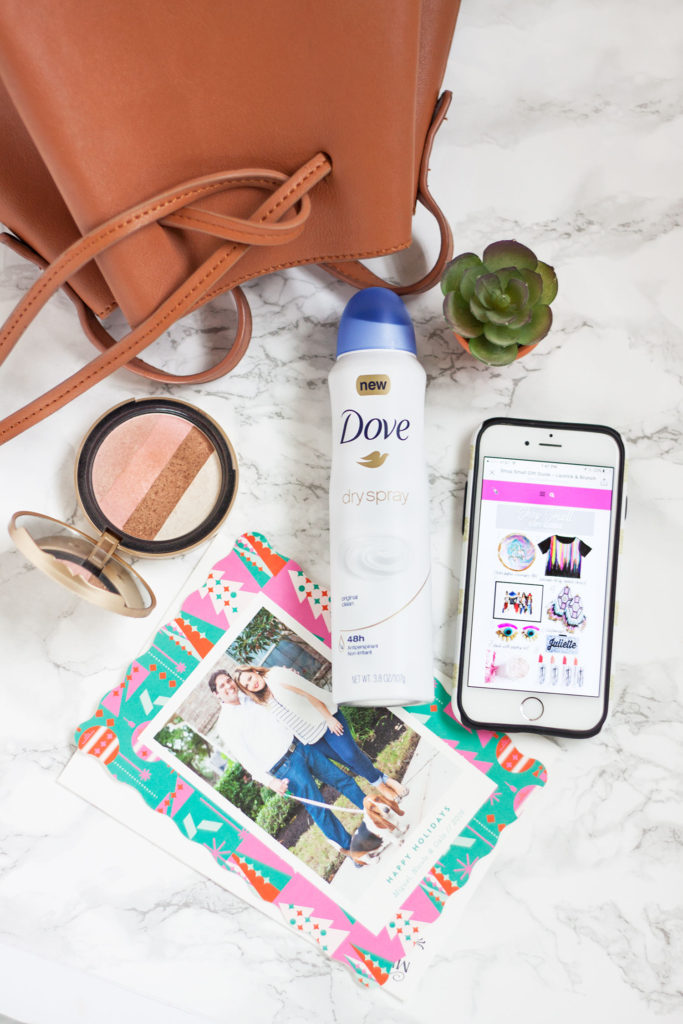 Send Out Your Christmas cards. Card-design services like Minted.com will address your holiday cards for free so you can upload your best family photos online and not worry about the rest. Here are more tips on how to get that Christmas card done right now! Had to do this today because we're flying out tomorrow to yet another family wedding. Yikes! Our third trip out of the country this year!
Finish your Christmas shopping. If you didn't do it on Black Friday or Cyber Monday, I always trust that any gift I have forgotten might be bought online. Visiting a mall at this time of year could be stressful so I recommend shopping online which is what I did. Check out all my gift guides for a curated shopping experience for her, him, the host and if you like to shop small.
Clean Out Your Fridge.We always get so many edible gifts during this time of year–lots of tamales and fruit-cake so we need all the space we can get! Plus, my suegros are coming into town and my mother in law loves to make breakfast bread and holiday desserts so the best way to welcome her is with space in the fridge.

Prepare for House Guests. We always have guests stay over at our home this season so I make sure the house is sparkling clean and organized. I stock up the guest bedroom with fresh towels, shampoo, soap, toilet paper and quilts. I even buy travel size toiletries at my local pharmacy so they feel right at home.
Pack An Overnight Bag for New Year's Eve or Family Visit. Since our family is spread out across Houston, we take are always driving to visit my grandparents or friends and we also take turns on where we celebrate New Year's Eve. I always have an overnight bag packed with my essentials like my underwear, face wash, a BB cream, a change of clothes and my Dove Dry Spray Antiperspirant infused with my favorite scent: cool cucumber and green tea. I love how it goes on dry, it's mess free and the scent lingers on my clothes all day long. So easy to just #SprayShakeGo in the morning!
I'm sure I'll get through this check-list feeling confident and fresh since Dove provides 48-hour protection that goes on instantly dry and cares for skin with ¼ Dove moisturizers.
I can't wait for my younger brother to fly in from Wisconsin and for my in-laws arrive from Spain. I'm so excited and counting down the days till the whole family is together!
What do you do to prepare for the holidays? I'd love to know!
Thank you Dove for partnering up with me on this post!
Save
Save
Save
Save
Save
This is a sponsored conversation written by me on behalf of Dove and WeAllGrow Latina Network. The opinions and text are all mine.
Save
Save
Save
Save
Save
Save
Save
Save
Save
Save
Save
Save
Save
Save
Save
Save
Save
Save
Save
Save
Save
Save
Save
Save
Save
Save
Save
Save
Save
Save
Save
Facebook Conversations