This spinach pesto with chickpea pasta is the dish I made most during quarantine! It was also the recipe most of my followers recreated–THANK YOU!How did this spinach pesto come to be? I was craving pasta with pesto and didn't have any basil. In a normal situation I would run to the grocery store and buy basil but we were only going to the grocery store for essential items.
I opened my fridge and found a bag of spinach and the gears started turning. I decided to toss it in my food processor as a substitute for basil (what traditional pesto is made out of) and this recipe was born: the best spinach pesto!
Later on I added the basil and the result was even more successful because now it's a more nutritious version of pesto.
For a balanced pasta meal I would combine 1 cup of broccoli, 6 oz chicken and use 1/2 cup of chickpea pasta and as much spinach pesto as you like so my blood sugar levels don't spike.
Once you make this sauce, you'll fall in love with it and I promise your kids will too! My son loves his green pasta and I love that I snuck in some veggies in his meal.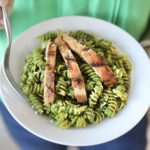 Best Spinach Pesto
This easy recipe is great on chickpea pasta, as a sandwich spread or even inside of a quesadilla for a punch of yummy and nutritious flavor. My pasta recommendation for this recipe is Banza pasta made from chickpeas. It is as delicious as regular pasta.
Ingredients
1

bag

spinach

1/2

cup

olive oil

1/2

cup

parmesan cheese

7

cloves

garlic

7

leaves

basil

1

tspn

salt

1

tspn

pepper
Instructions
Blend all ingredients in the food processor.

Store in a mason jar or glass container for a week and a half.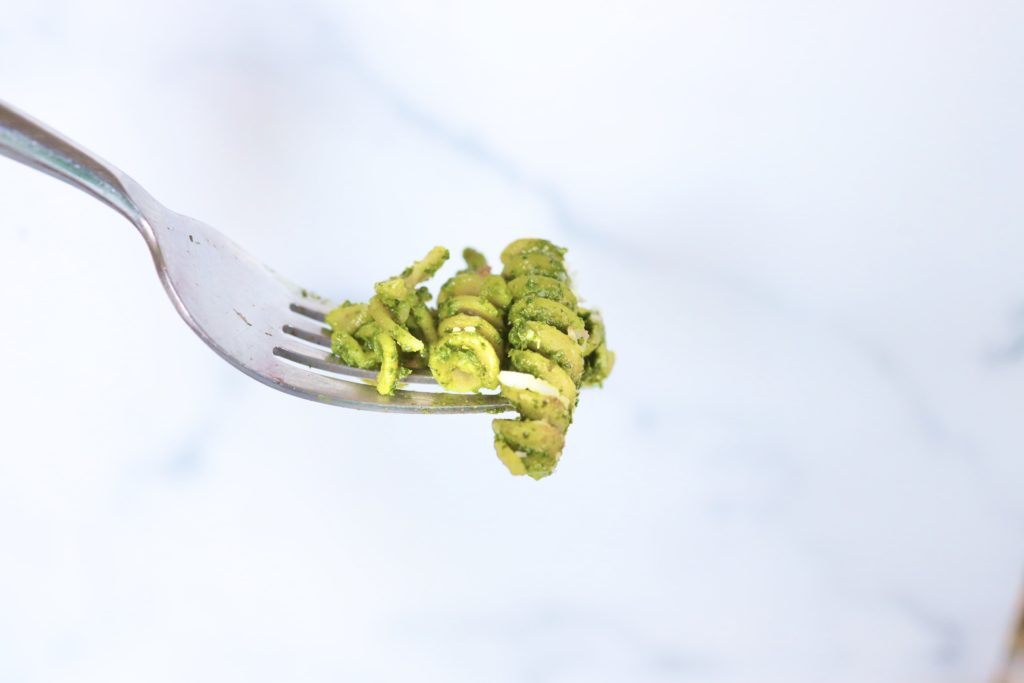 I love using rotini when making pasta because all the pesto sauce gets stuck in the grooves. Every bite has a lot of flavor!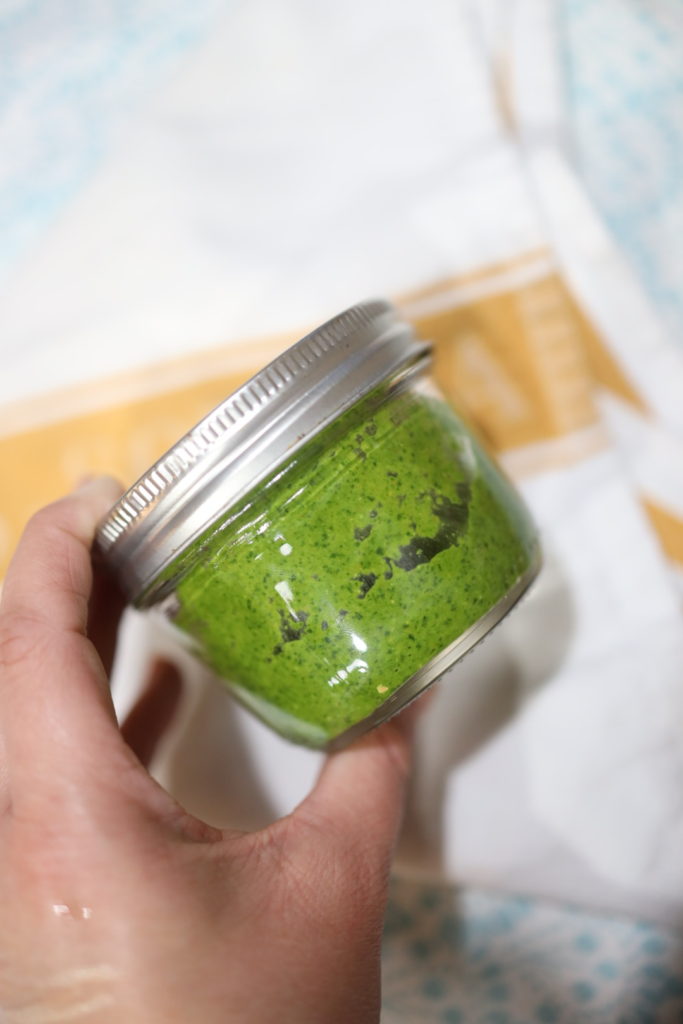 I love making small batches of this sauce and storing them in these mason jars. Try this spinach pesto on sandwiches, quesadillas or even as a topping on your favorite protein.
If you make it, make sure to share it with me on social media by tagging #LipstickandBrunch!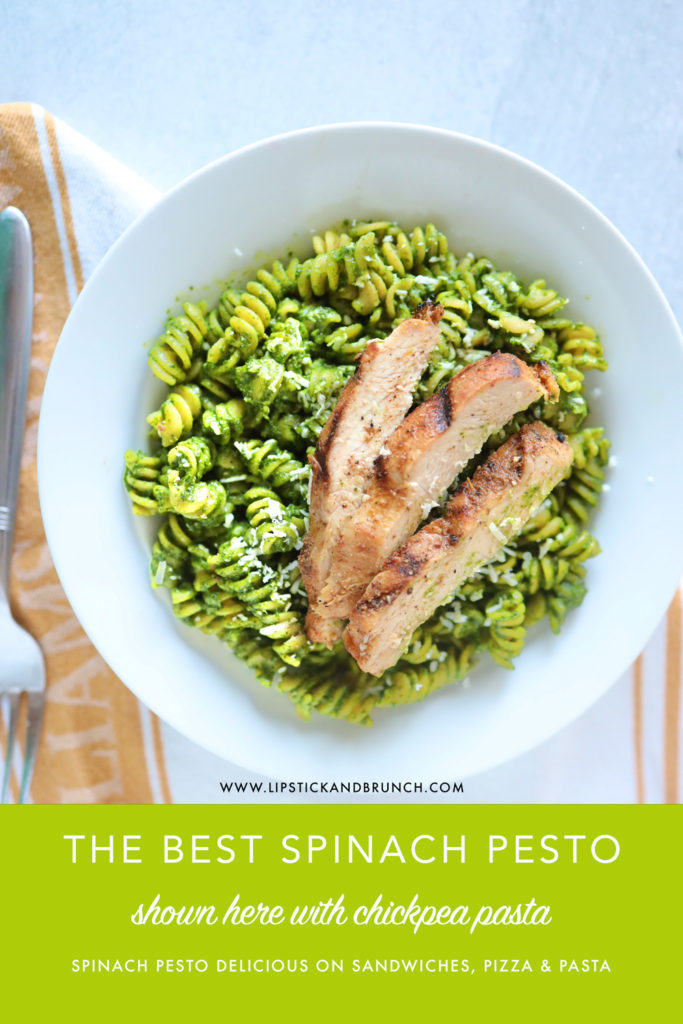 Facebook Conversations