*This post is sponsored by Ivory.  As always, all thoughts and opinions are my own. 
It feels a bit ironic to be writing a post about how I'm making my life simpler in 2018 since I have a new baby to take care of. Life is anything but simple now! There is a positive side though: the baby has made me more intentional about my time and therefore I use my time more wisely.
Many friends have praised me for still blogging and going everywhere with baby Nicolás. Trust me, it looks so pretty in photos but it can be challenging to juggle many things and try to excel in everything.
As a stay at home mom who blogs "professionally," there are challenges I face every day that I may not be prepared for but I've found some ways to deal with it.
I wanted to share with you five things I do every morning to help jump start my day on a positive note. These things have become routine and I don't have to think about it, I just do them and things run smoother the rest of the day. I hope they are helpful to you, too!
Five Things I Do to Jump Start My Day
Have A Hearty Healthy Breakfast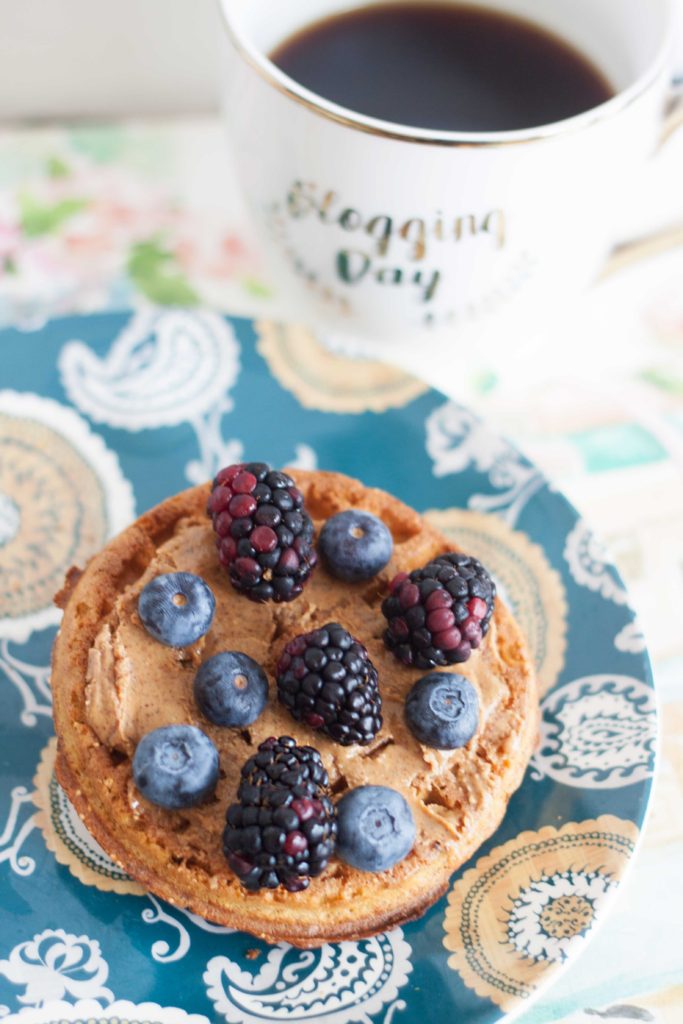 I used to have a cup of coffee and toast and call it breakfast. My brother, who is a nutritionist and certified trainer advised me that a heartier healthier breakfast meant higher energy levels. I'm ashamed to say that I would also snack on something unhealthy before lunchtime because of my poor breakfast choice. What do I have for breakfast now? I eat two eggs and a gluten free waffle with almond butter and blueberries. If you make a healthy decision at the start of the day, it's more probable you'll make better choices through-out the day.
Answer My E-Mails

Answer your emails as soon as you get them. The quicker you answer, the quicker you get a reply. I used to make the mistake of reading them and not replying because I would forget. Doing this constantly keeps my inbox organized and up-to-date.
Take A Shower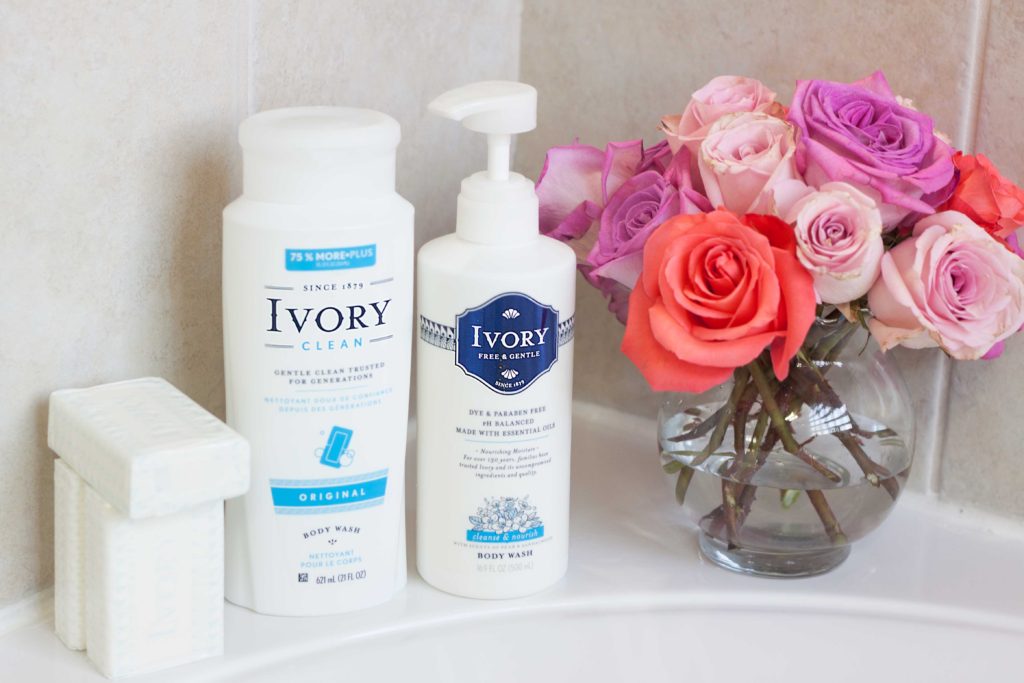 You might laugh at this but if you're a new mom, you'll know exactly what I'm talking about. As soon as my husband jumps out of the shower, I take a quick shower while my husband watches the baby. I used to wait for the baby to nap to take a shower and maybe I ended up taking a shower at 2 PM!. Lately, I've been using the Ivory Free & Gentle Body Wash with Pear & Sandalwood and I love the refreshing scent, which helps me wake up in the morning. This body wash also includes the #1 Dermatologist-Recommended moisturizing ingredient, leaving my skin cleansed and nourished for the day ahead. Did you know that Ivory has been around for 138 years and is known as 'The Original Gentle Family Brand?' I've used Ivory bar soap, which now is the Ivory Original 3-bar and is the same pure soap free of dyes and heavy perfumes. If you're looking for a gentle clean trusted for generations, I recommend the Ivory Original Body Wash, which is also free of dyes and heavy perfumes. Fun Fact: Did you know I also use Ivory to clean Nicolas's chewing toys? Ivory is so gentle it's what my doctor recommends I use to clean some of my Diabetes medical supplies as well.
Get Dressed for The Office

I know most people think that when someone works from home they stay in their pajamas. When I wake up, I shower, put on a little bit of make up and get dressed as if I'm leaving to go to my office. I feel better and hence work better, too. Since our weather is becoming nicer,  I'm also up for a stroll after lunch, which is way easier to do if I'm not wearing pajamas.
Say NO more often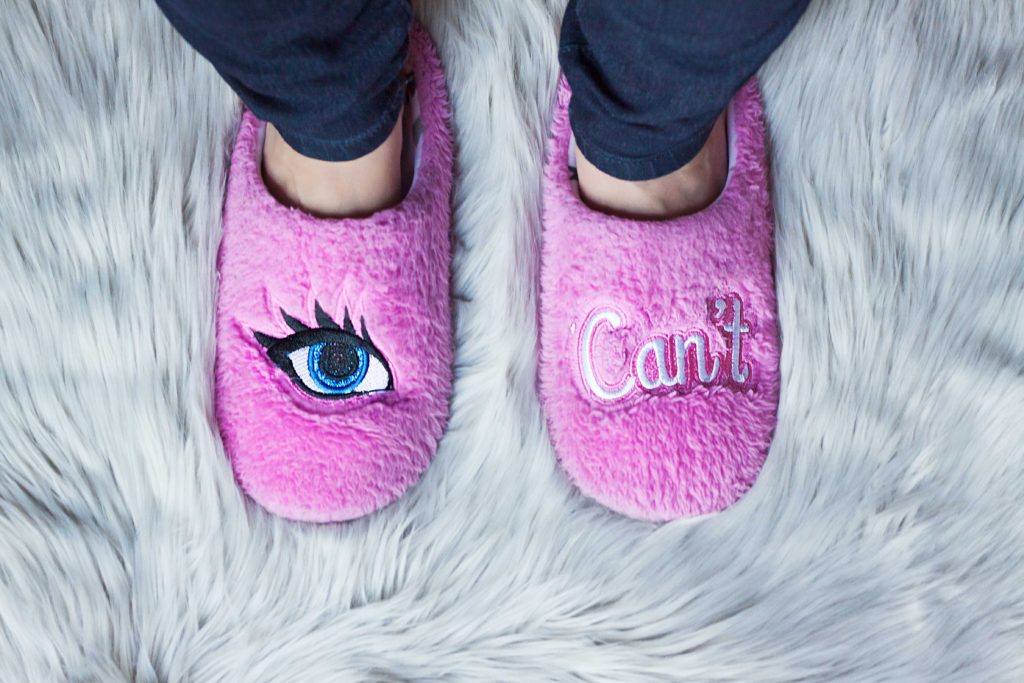 Unfortunately, networking events and blogger parties have taken a major backseat since I've had a baby. I juggle motherhood and blogging at home and I don't have a nanny or babysitter, so I've had to give up that part of my life. I found when I say no, I am more productive during work hours and it makes me focus more on family life. Besides, if I went to every event I would make every person happy except myself. How stressful would it be if you tried to go to everything you got invited to and tried to please everyone?
I hope these tips help you complete your goals and live a simpler, stress free 2018. The way I see it, it's a plan to set yourself up for success every day! So, whether you follow these tips or not, I urge you to find what plan will help your day run smoother. If you have any tips that work for you, let me know in the comments below.
This is a sponsored conversation written by me on behalf of Ivory. The opinions and text are all mine.
Facebook Conversations