I get asked about my prescription glasses wherever I go and I just love spilling all the details about them. They are chunky, stylish,  gray tortoiseshell and people are stunned when I tell them they're so cheap and that I get them online. We all know prescription glasses can cost an estimate of $600 dollars and because of that we choose a basic (boring?) style that will match all our outfits and occasions. Well, ever since I discovered Zenni Optical, I've never gotten a basic pair of eyeglasses again!
I've ordered 3  pairs of prescription glasses from them in the last year: one I keep on my night table, one is always in my purse and then I keep a fun aviator pair in the car. I need prescription glasses to drive and watch TV so I like to have them everywhere!
I want to share with you the easy peasy way to get stylish prescription glasses online in three easy steps. Some of their frames start at $6!
1. Get an Eye-Exam
Get an eye-exam at your local ophthalmologist/eye doctor. You will get a print-out of your prescription which you will need to order your glasses online.
2. Input your Rx into Zenni Optical & Save
Go into ZenniOptical.com and enter your prescription values. I asked the front desk assistant at the eye doctor for help and she helped me input them. It's essential that your prescription be entered correctly. Save your prescription online at Zenni.
3. Order Your Glasses
It's not obligatory but you can upload a straightforward-facing photo of your face and virtually try on frames. I personally know what frame style fit my face best so I don't really use this tool. You'll be able to choose many extra things to add to your glasses like progressive filters and tints and the price goes up the more you add.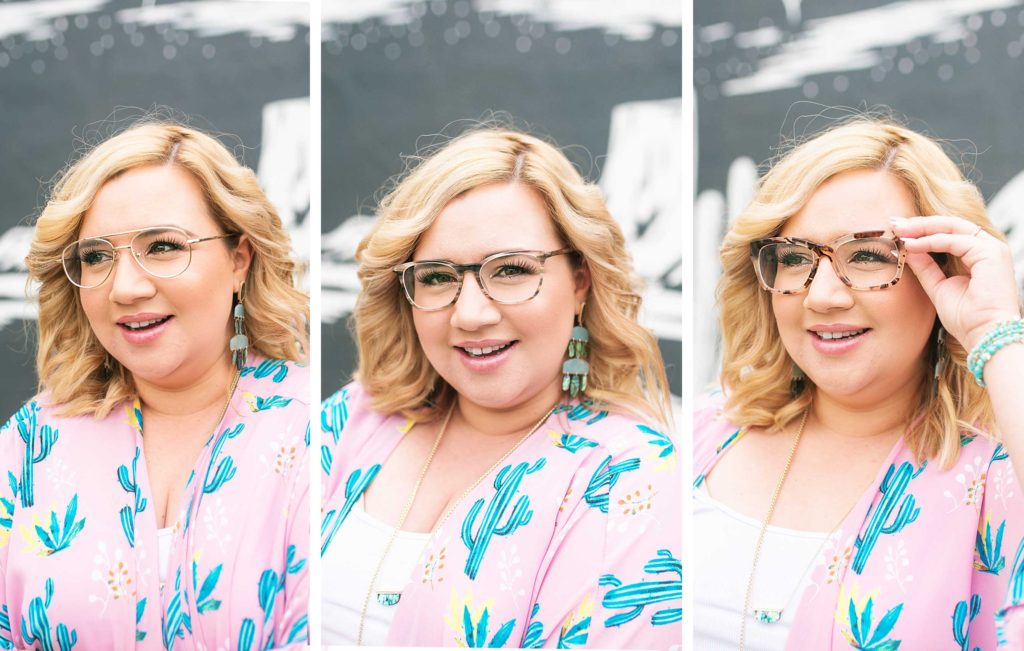 From left to right
Aviator Glasses 419014 Gold
Square Glasses 4426215 Pink
Alamere Eyeglasses 4413825 Tortoiseshell (*These are the ones you see me wearing all the time.)
Photos by Banavenue
Facebook Conversations