I've seen Ashley's face so many times around Houston! She's been doing style segments on TV, hosting fashion events and popping up on my feed with her colorful mod style for as long as I can remember. She is a forced to be reckoned with in the Houston fashion scene. She's bold and exudes confidence and bonus: she's also the nicest!
With all the events I go to, you'd think we would have already met, but we hadn't! I finally had the pleasure of meeting her at one of her events she was hosting with a fellow blogger friend of mine and I was immediately attracted to her charisma and sweet personality.
It immediately came up in our conversation that she'd be leaving for New York to attend Fashion Week and I was so curious to find out how she makes that trip happen so successfully every year.
So she gave me the top tips for bloggers and future attendees (like me) when planning to go to the fashion event of the year. Thank you so much Ashley for gracefully sharing your expertise!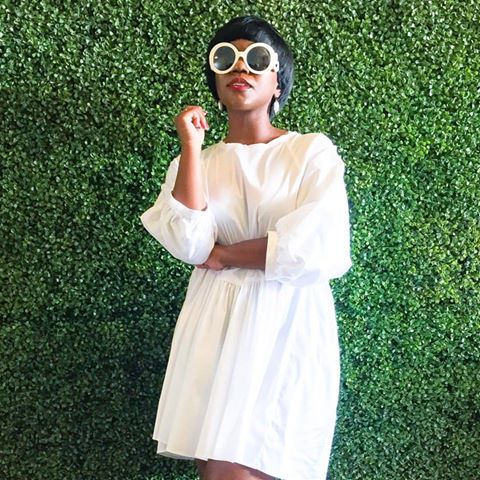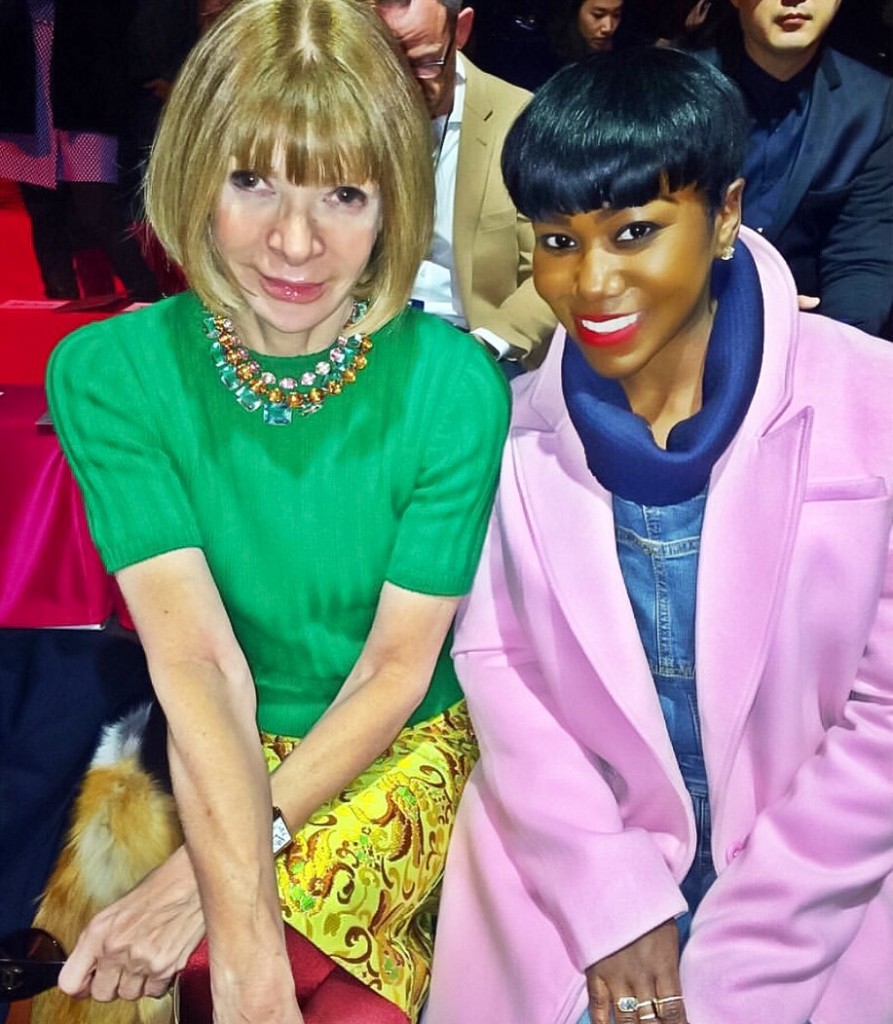 Ashley Dunn and Anna Wintour at the DVF show
If on a budget, opt to hit NYFW in February. Hotels and flights are cheaper than in September.
Travel with someone who will take your photo. Or, prior to your trip, contact a photographer in NYC that will shoot some outfits for you while there.
Partner/Pitch with brands to sponsor your trip to NYFW. The September season makes everything so expensive in NYC! Build on the brand relationships you already have and get sponsors on an outfit, a hotel night, accessories etc-. Offer to create content and outfit features with what they're providing.
Layer, layer, layer and break all the rules! Layer your clothes if you're planning on going during the February season and take a risk when dressing up because you could end up on Vogue's street-style pages.
Don't go with friends.

I mean, if it's just for fun by all means take friends

. While fashion week seems fun and exciting and it is, you must go with an intention in mind, ask yourself what are you looking to get out of it. If you're doing it for business and to make some things happen take someone who will be your accountability partner, someone who will photograph you, someone that will be more than willing and happy to help you. Most importantly take someone with patience. If that happens to be your friend-we're officially jealous! Ha!
Stay in Central NY, Midtown, Chelsea or Manhattan. Most of the times shows run late into the night, and you wouldn't want to have to make the long trek across town late at night, especially if you're staying alone.
Wear sneakers, change into your heels. If you're catching the train (subway) you'll want to wear flats, or sneakers and change  into them before shows or meetings. The last thing you want are broken down feet in the Concrete Jungle.
Uber, Walking or Cab? Uber is necessary during the brutal, February cold. September will be more pleasant and you'll be able to walk everywhere.
No invite? No problem! There are so many fashion-related parties going on during NYFW that just being in NYC during this season promises celebrity sightings, accidentally bumping into a party or just people watching for street-style out of the shows. Refer to point 5, maybe this is the only time to drag a group of friends and enjoy a fun time!
Request a Press Pass. If you're a blogger you can request a press pass many ways, don't just sit and wait for an invite. One way to get a pass is through NYFW.com This site is associated with a fee, and with these credentials you get access to every show. Or you can submit individual requests to PR firms who handle the designer shows. Oh and don't freak out if you get an invite within 2 weeks of fashion week, it's totally normal. Fashion GPS is another site that Lipstick and Brunch has heard works really well in granting invites to bloggers so don't be discouraged and check them out.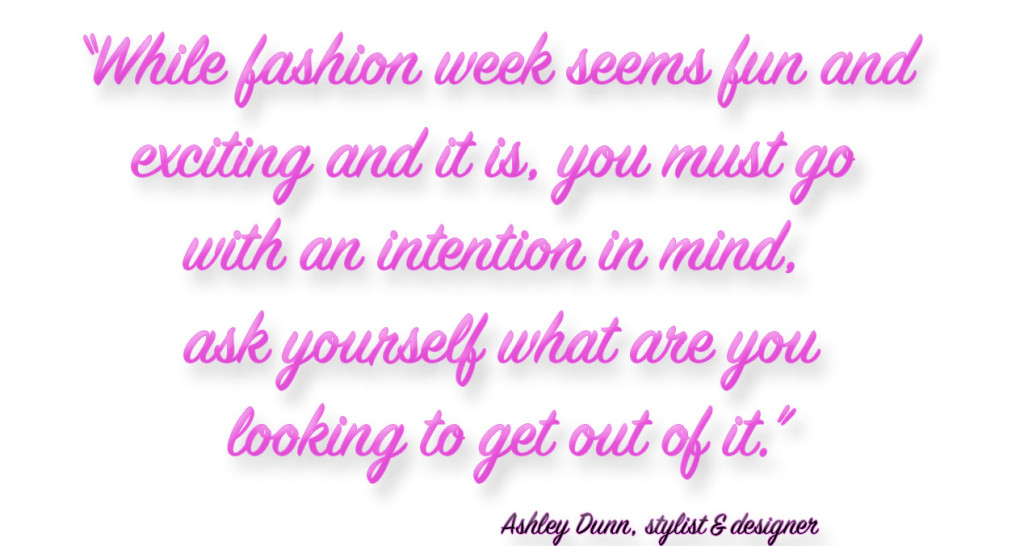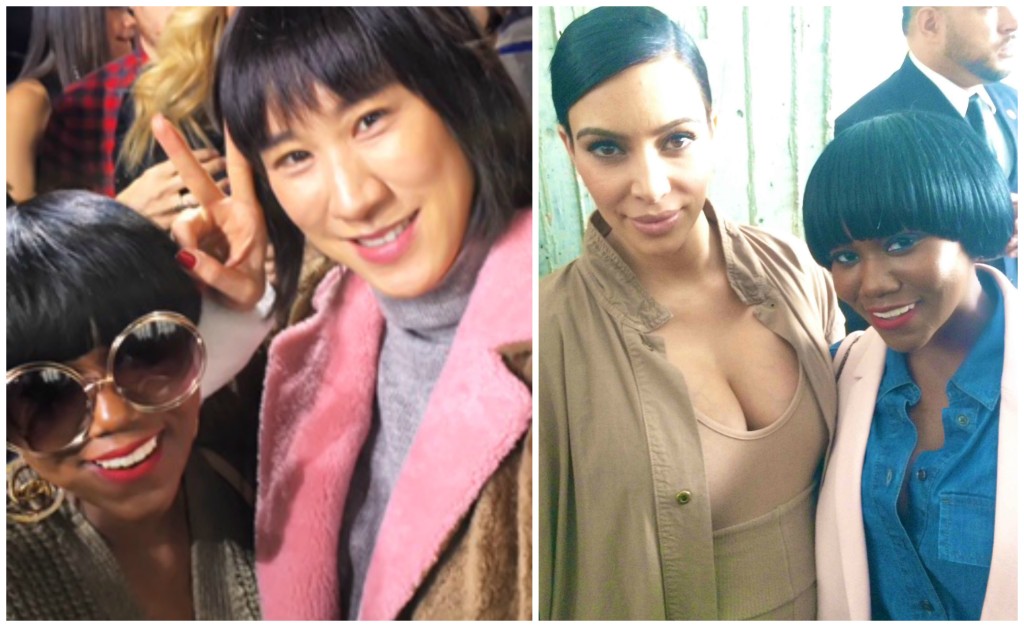 Ashley with former Allure magazine editor (and now Yahoo style editor) Eva Chen and with Kim Kardashian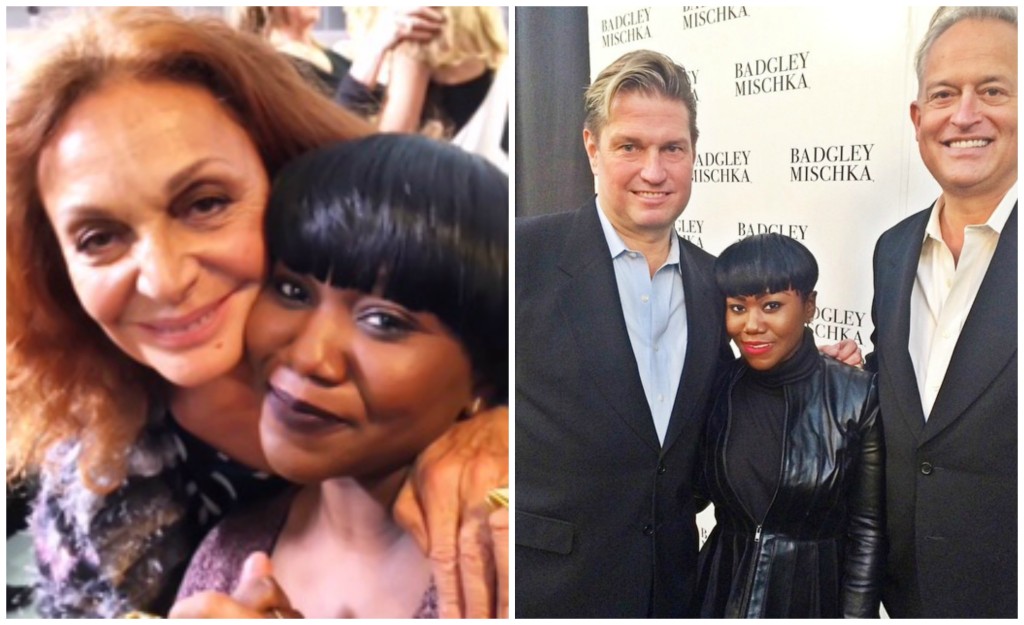 Ashley with the iconic DVF and Badgley Mischka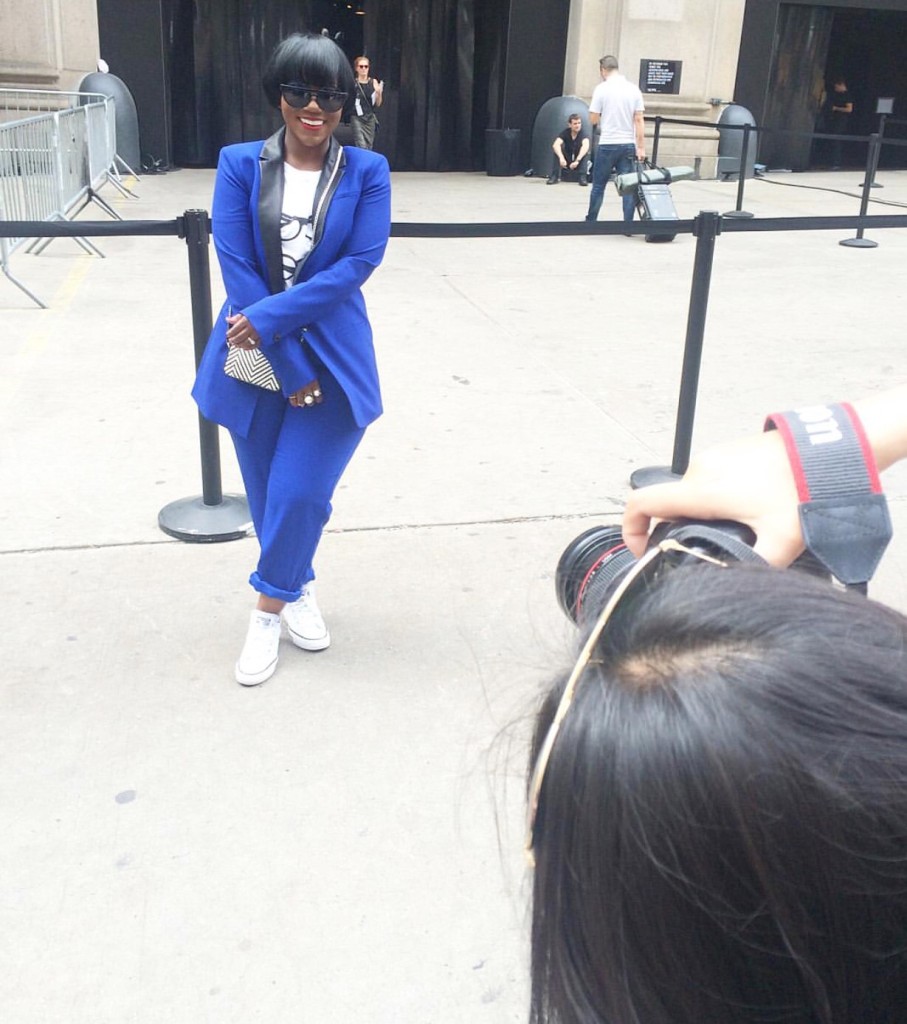 If you're reading and wondering what exactly bloggers do at Fashion Week, I found this neat article that explains it all!
All You Need To Know About Fashion Week
Thanks for reading and see you at NYFW soon-not this time-but hopefully soon! Thank you Ashley for your helpful tips!
Save
Save
Save
Save
Save
Save
Save
Save
Save
Save
Save
Save
Save
Save
Save
Save
Save
Save
Save
Save
Save
Save
Save
Save
Save
Save
Save
Save
Save
Save
Save
Save
Facebook Conversations