I didn't know it would take me this long to tell you guys how my baby was born. I didn't have the energy or willingness until now that I feel much better. By the way, my hubby helped me write this story and illustrate it with gifs to fill in the gaps.
My pregnancy was a healthy one but it was high risk and high-maintenance for 9 months. Towards the end, my level of discomfort was through the roof and that's all I can remember even though all you moms out there say I will forget. Also, my morning sickness lasted 9 months and it was a morning, afternoon and night sickness that made me lose ten pounds. My first trimester I was a completely different person; I was asleep, vomiting or sad most of the days. I was The Grinch on Christmas Day and scary too, just ask my husband. All I wanted to eat my first trimester was lettuce and apples because it was the only thing that my tummy kept down. One bite of anything was enough to make me sick.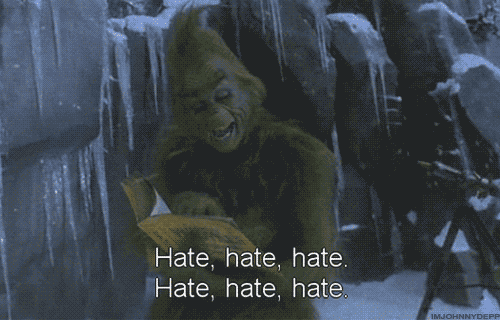 My intention for writing this post is not to get gory or inflict any fear to anyone. This is a post meant to give you hope that your experience can be positive in the face of adversity like it was for me. I had many friends who were comforting and gave me peace of mind but there were also those moms that shared horror stories with me. In my opinion, the scary stories about birth should never be shared because it predisposes an expectant first-time mom like me. Having said that, everybody's experience will be different. I think that if you start your pregnancy positively, and really liking the doctors and hospital you choose, then your whole journey will be a more pleasant one.
Before The C-Section
It was 3:30am on Friday, July 14, 2017. I was up already because we had to be at The Women's Hospital at 4:30am. I was going to be the first c-section of the day. So yes, for those of you have asked, my surgery was planned but not so far-ahead. I didn't know I was going to have a c-section until a few days before my delivery. From the start, I knew I was going to have my baby no later than 38 weeks because I am a Type 1 Diabetic and it's what doctors recommend.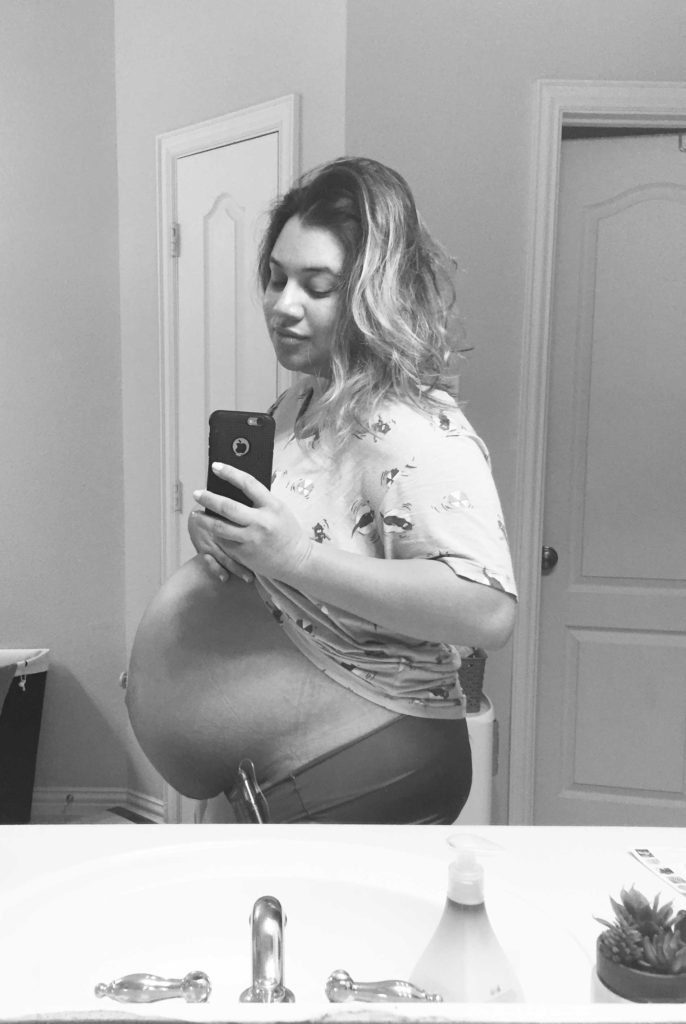 A pic of my belly the morning before the c-section
My blood pressure had been really high starting week 36 and my doctor actually thought I would have to deliver the baby before the scheduled 38 weeks. I was put on bed rest for the remaining two weeks after two long hospital visits and it sucked. ?
I felt that the surgery prep was just not a physical prep where you get blood work done and get hooked to an IV but it's also a mental prep. I had two hours to psych myself up for the first and most important major surgery of my life! Having my hubby there next to me and the amazing team of nurses at The Women's Hospital helped make it a smoother process. When my doctor showed up an hour before the surgery to check on me I felt a bit more calm as well.
As a Type I Diabetic, I always wear an insulin pump that is connected to my body as well as a CGM (Continous Blood Glucose Monitor) so during the surgery I had always wondered what would happen to my two medical devices. At the end of the day, I removed my CGM because I wear it on my abdomen but we decided to keep my insulin pump going connected to my leg. My fear of wearing it was to get a low blood sugar and not be able to feel it furing the surgery.  Between the nurses and my husband, my blood sugar was in check before and during the surgery so I had nothing to be concerned about.
That morning before the surgery I actually vomited five times, I think I was nervous because I had read so much about everything that can go wrong during a c-section.
Nicolas Enrique Is Here!
My hubby said I was the picture of peace and calm but inside I wanted to cry, run-out, scream and cry again because I was so scared.?
We went into the operating room at 6:30am. My anesthesiologist was heaven sent, I barely felt the needle when getting the epidural and he talked with me the whole way through. I got another numbing injection before getting it and I'm happy I got it. Even if I have been giving myself insulin shots for almost thirty years, the epidural still made me nervous. My doctor and the team of nurses held my hands while I was getting my epidural. Minutes later, my lower body was so heavy and I didn't feel my legs; weirdest feeling in the world peeps!
The next 19 minutes are hazy but from what I remember I kept coughing (I cough in real life situations when I'm nervous) and calling unto my hubby Miguel. There is a screen in between my neck and the rest of my body so I don't have a view of what's happening and I can't see or feel anything anyway.
My hubby says that he knew the epidural was working when the doctor said "You're going to feel pressure now" and he saw them jerk my body from side to side while I kept smiling and saying politely "thank you….". At this point he reminds me I was heavily drugged and he wasn't. ?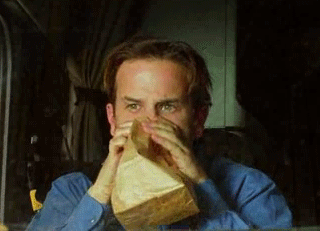 At 6:49am, Nicolas made his debut in the world! He met daddy first, as the nurses cleaned him and took his first measurements and footprints. Miguel says he was in shock during those first moments. The nurse had to nudge him and tell him "Dad, you can take pictures!" because he was just standing there in awe.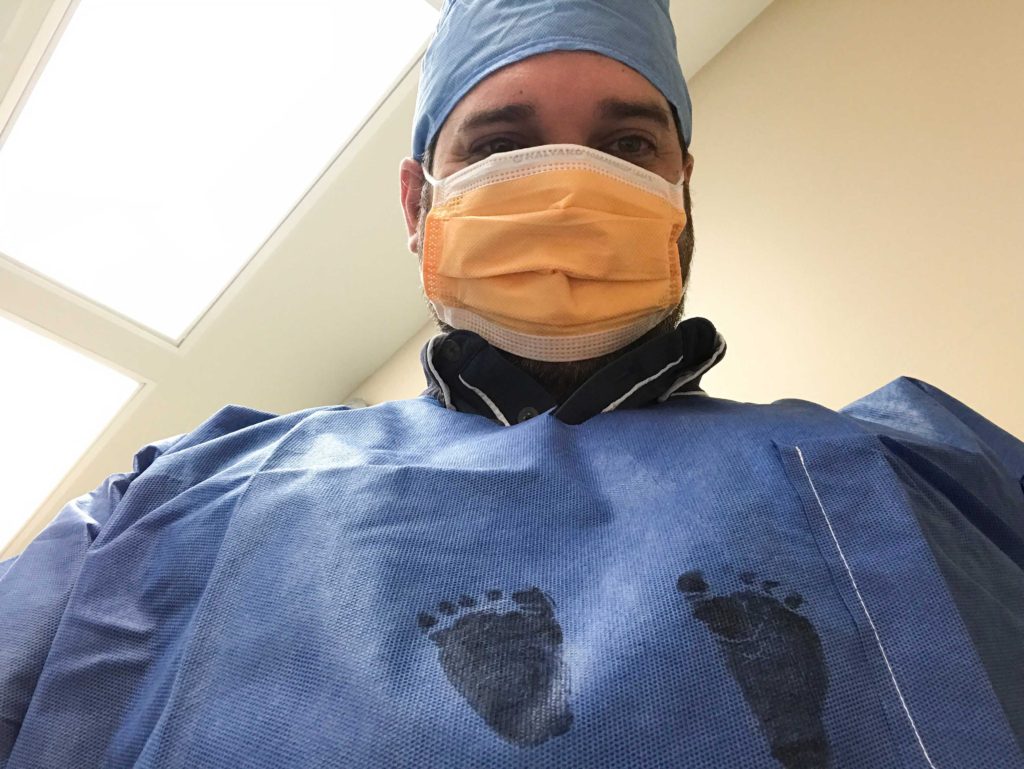 Daddy's first amazing moment: getting Nicolas's footprints on his scrubs
I remember starting to cry uncontrollably because I thought I had heard him cry. I asked if he was out of me already because honestly I couldn't tell. I heard him cry again and then he was handed over to me. Nicolás was so chubby, he had the rosiest cheeks, he was swaddled and sporting Daddy's cleft on his chin and looking perfect. I was in disbelief that this cute little gordito was ours.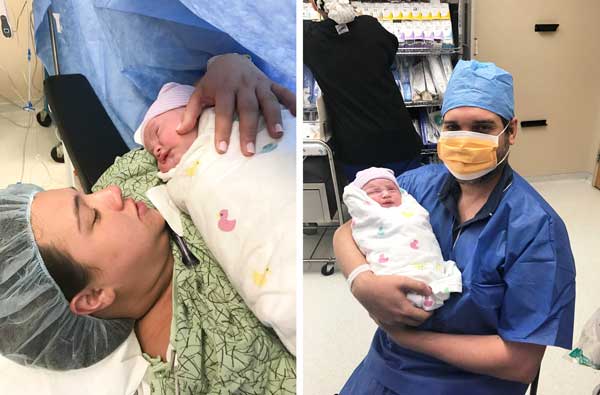 I stayed in the operation room 30 more minutes after he was born, getting closed up. My hubby waited for baby and me, extremely freaked out, in the recovery room next door. He says it was the longest 30 minutes of his life. But once we were reunited, it was surreal to think that what we had waited for 9 months was in our arms and why did he have so much hair?! LOL ? To dispell any myth, the nurses confirmed my prolonged nausea was a result of his full head of hair.
Check out our pics from our first day day at the hospital below.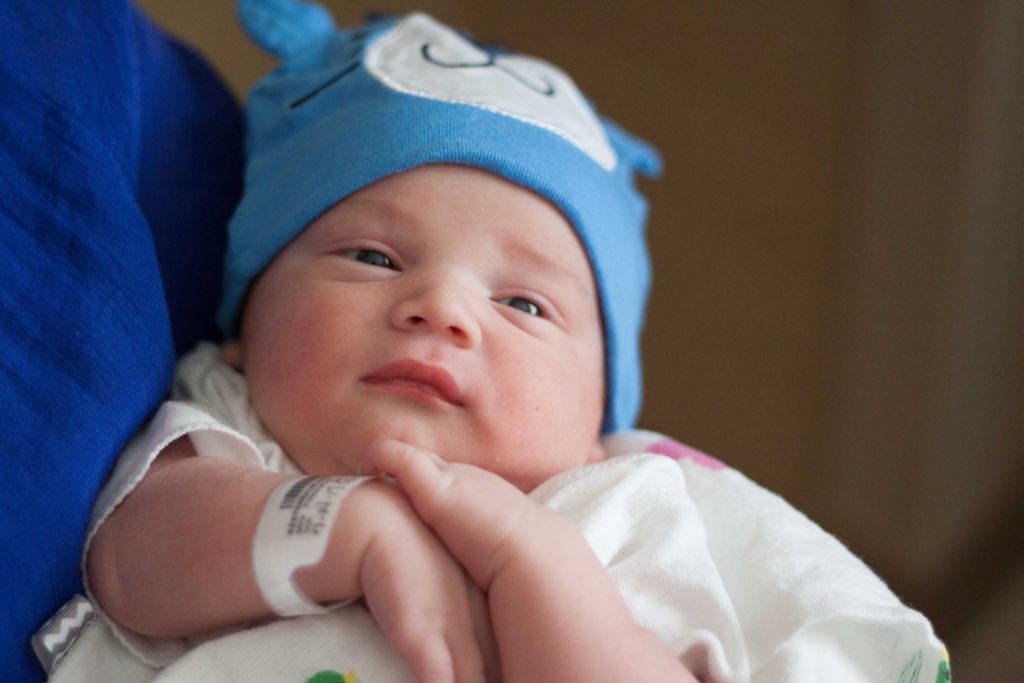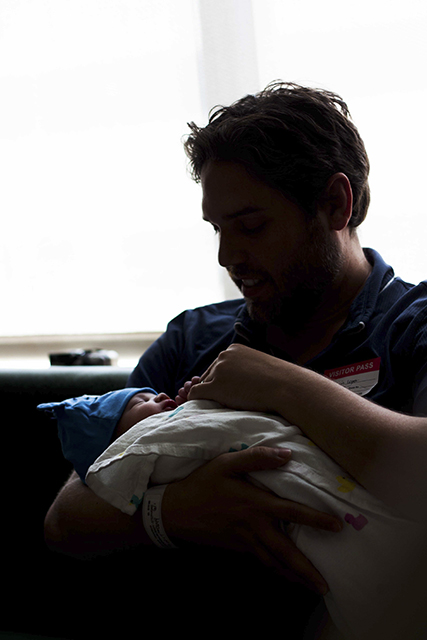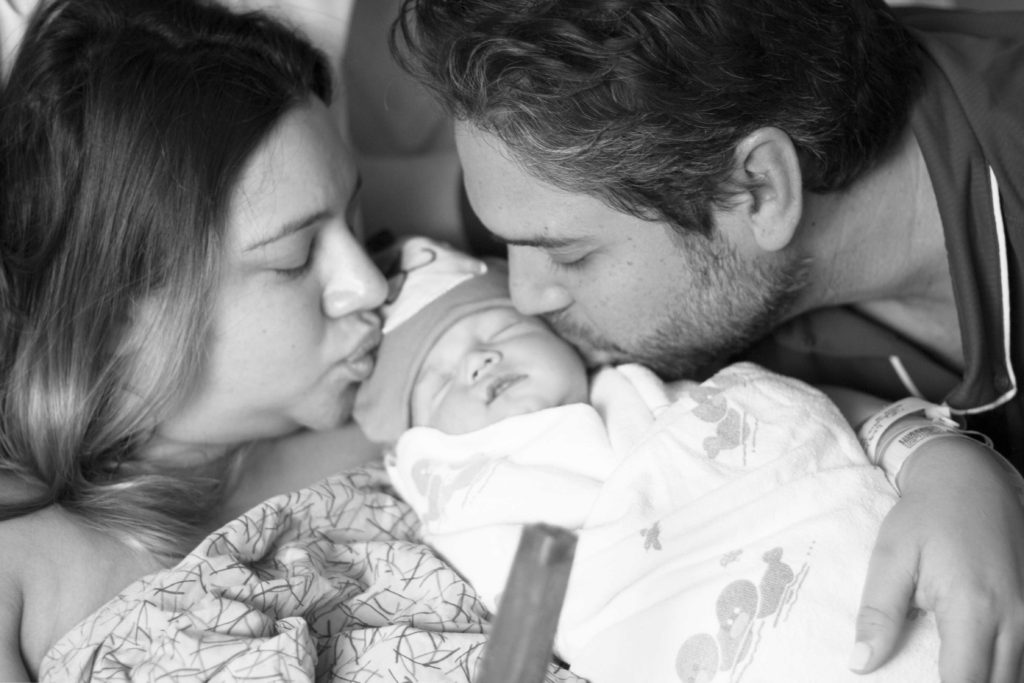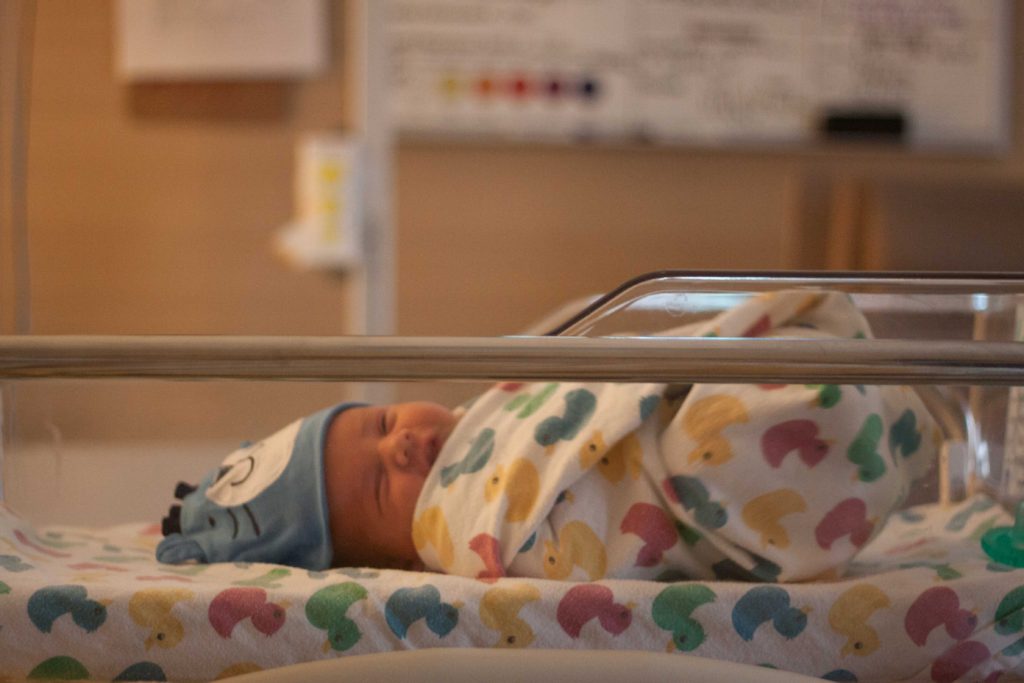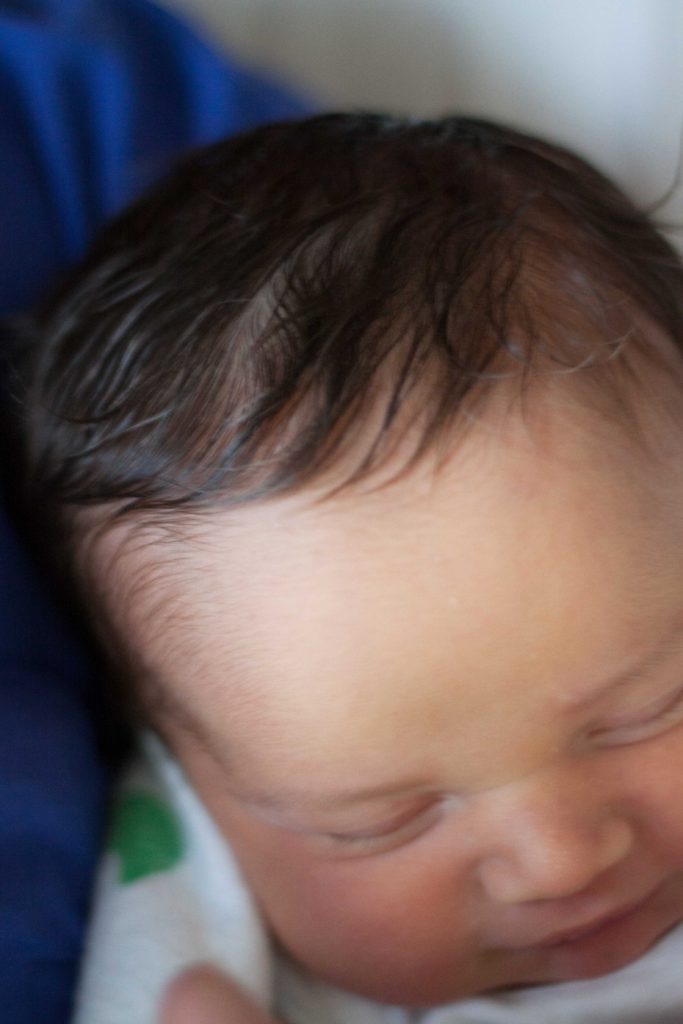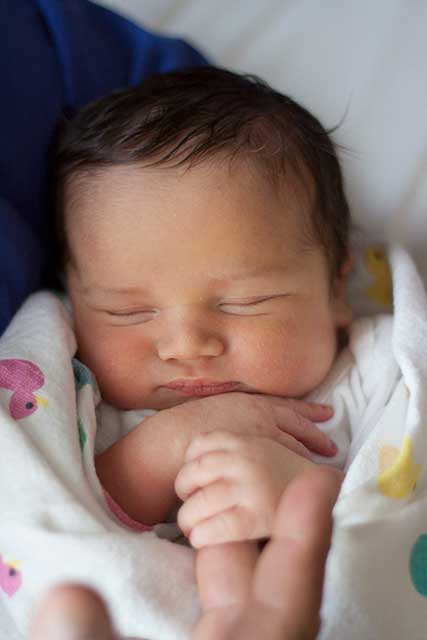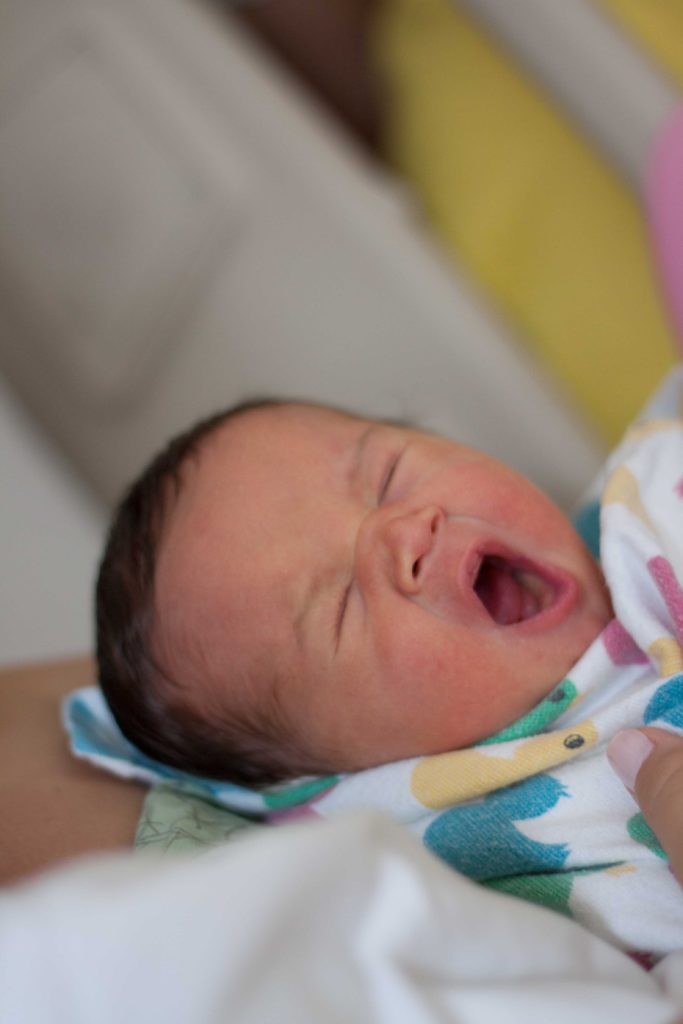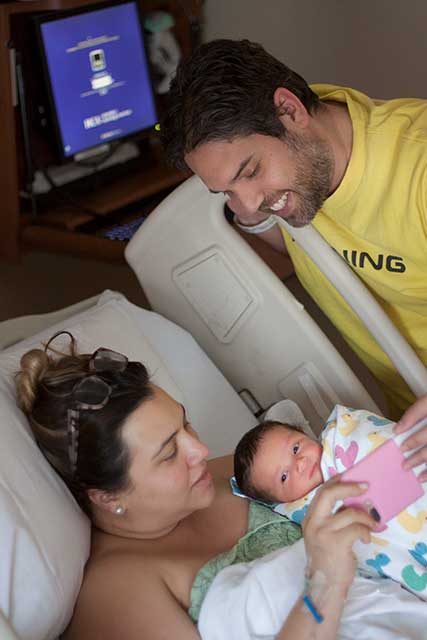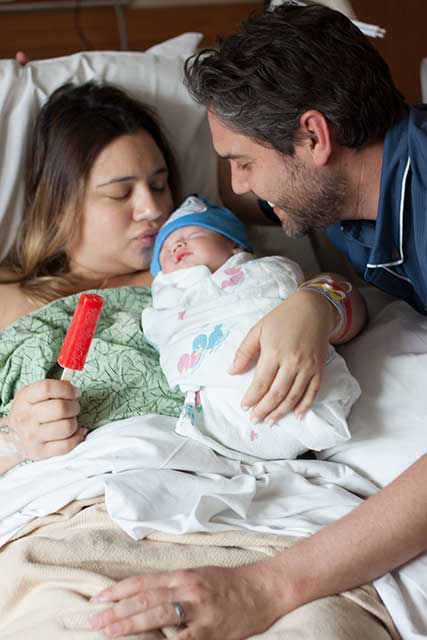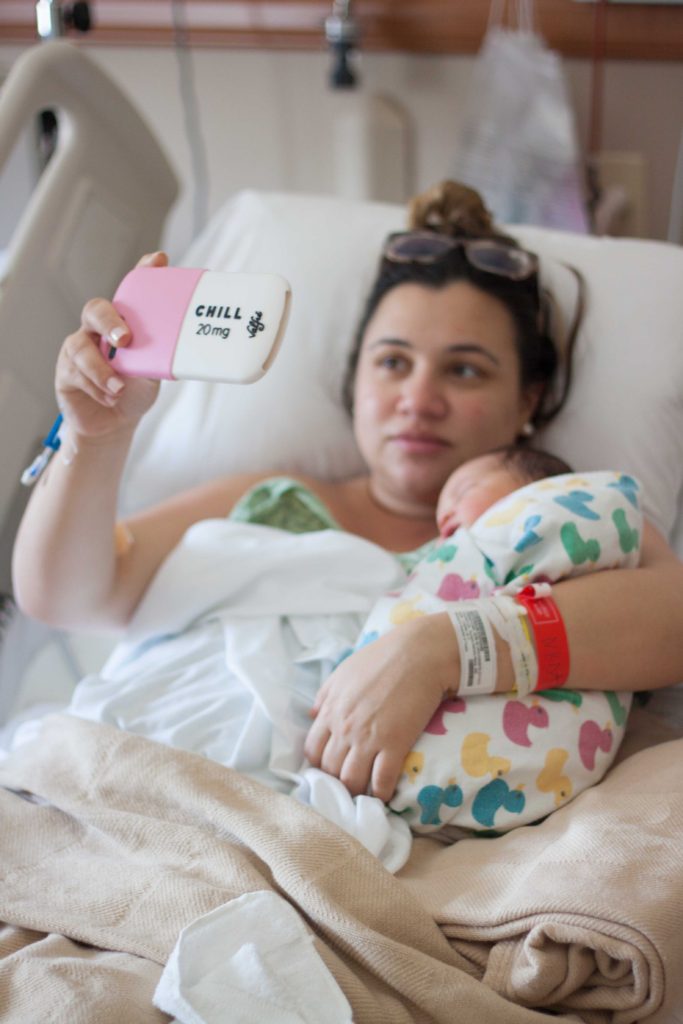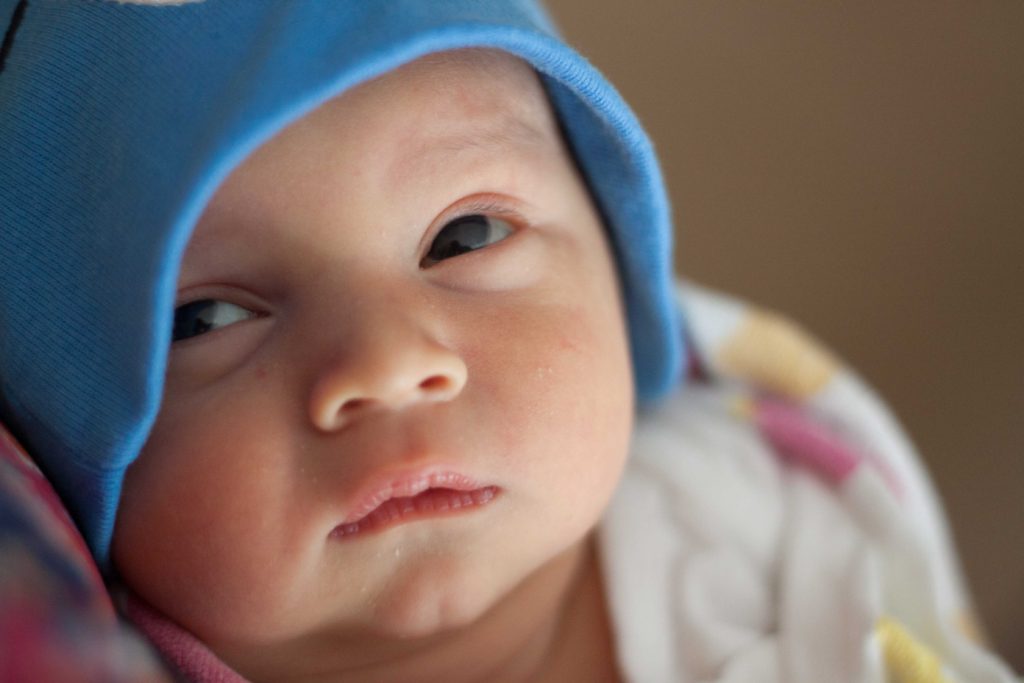 Was it all worth it? Yes. It was worth it for Nicolás Enrique.
Would we do this all over again?
After seriously discussing it with my hubby, probably not. LOL ?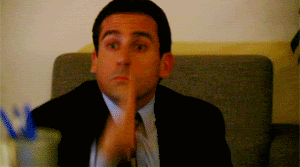 Curious About My Pregnancy? You Might Like These Posts:
Facebook Conversations