Hello beauty lovers! I feel it's been a while since I've posted any make-up stories and I'm happy I get back on the bandwagon with this one! I want to start sharing stuff that I'm super passionate about beyond beauty and fashion; whether it be a TV show or a new dish I just made for my hubby; I just want to share more of what I love because it's who I am and hopefully that's why you're here!
So on that note I have to share my girl Chrissy Metz's make-up look from The Emmy's especially since the long-awaited premiere of season 2 of "This Is Us" is tonight! Who has been waiting for the premiere to get a good cry in? I know I have! Besides, we all want to know what happened to Jack but not really 🙁 Just one thing, if you haven't seen Season 1, please do before watching tonight's premiere! This family's story is too incredible for you to just skip it.
Anyway, I really love the intense eye and nude lip look Chrissy's sporting, it's the look  I go for on date night with my hubby. I much rather play up my eyes and have glowy skin so I can kiss him all I want without getting lipstick on him! Hahaha!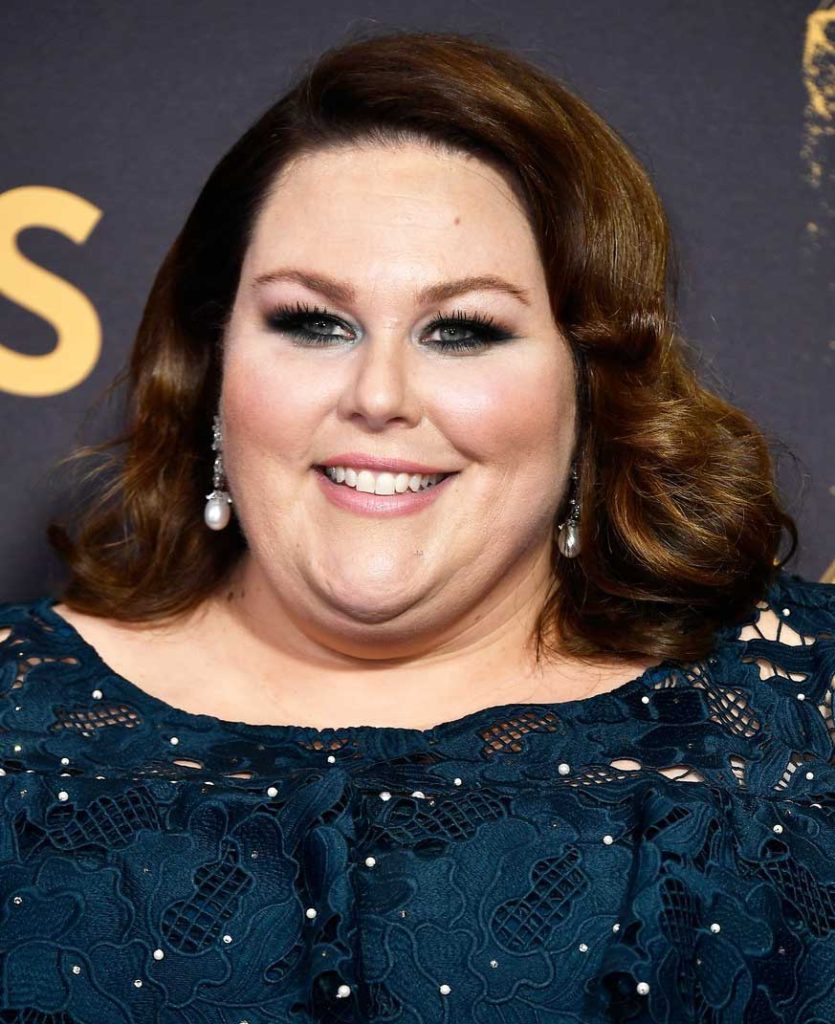 Can you believe one of my favorite brands, It Cosmetics, dolled Chrissy up for the 2017 Emmy's? I talk about this brand so much in so many of my blog posts because it really improves the tone, texture of your skin and it looks flawless in photos just like it did on Chrissy that night. I thought I'd share all the products used on her. Also, read below for my Fall TV must-sees and why you have to watch "This Is Us" if you haven't yet!
Click on the products below for price, item details and how to use them!
My Fall TV Must-See List
"This Is Us" If you saw "Parenthood" on NBC and was so upset when the series ended then this one is a step up in every sense: the actors, story-line and the range of emotions you will experience.  I promise one of the story lines will speak to you because no one is perfect in any family and it's OK because that's what makes it unique.
"Jane The Virgin" This is one of my favorite shows ever! It's witty, funny and the characters remind me of all the great reasons why I love (and don't love) being a Latina/Hispanic in the USA. My hubby didn't love this show at first but now we're both obsessed.

"Scandal" I never understood or cared about politics in D.C. until I saw this show (oh, and until this election ?) and of course there's romance, murder and suspense in the mix. I'm sad this will be their last season but can't wait to see what creator Shonda Rhimes has in store for the ending!

"Stranger Things" Saw their season premiere almost a year ago and have been stalking the kid actors Instagram's ever since and FINALLY, the new season will debut at the end of October on Netflix. This show has just the right amount of a creepy 80's vibe without making me scared to go to the bathroom by myself?.

"Blackish" I love this cast, the sarcasm and the dysfunctional relationship portrayed among the siblings. I love how they tackle current events like politics & race with a very much needed dose of humor.
What are some of your favorite or most awaited Fall shows?
Tell me in the comments below! I always need shows to add to my list!
Facebook Conversations