Photo Location: The Residences at Kirby Collection
I have visited the pool so many times since March this year! I never thought I would since I haven't shed off the weight of my pregnancy but honestly, it hasn't been too scary to put on a bathing suit even though my body is different. You know what outweighs that fear? Just thinking that I'll be able to experience pool time with my baby Nico makes me not care and I love it! You know what else I love this time of year? The slew of new suncare beauty products and cute bathing suit, yes, even with my post-baby body I've already bought too many bathing suits already.
SHOP THIS POST:
I've tried a bunch of new summer beauty products and repurchased ones I used last year and loved. You know what surprised of this line-up? They are all  cruelty free and natural and this is something I didn't purposefully set out to look for but I noticed it when I started writing about them. I'm so happy to be able to offer you these cruelty-free high quality options without all the unnecessary chemicals. Enjoy!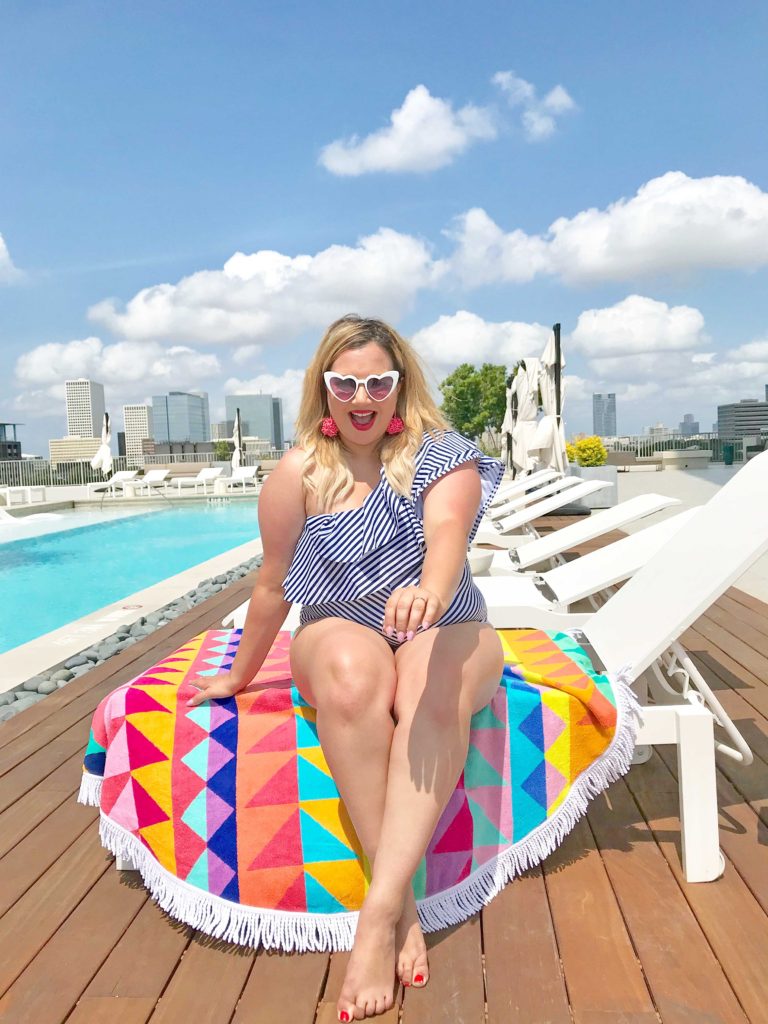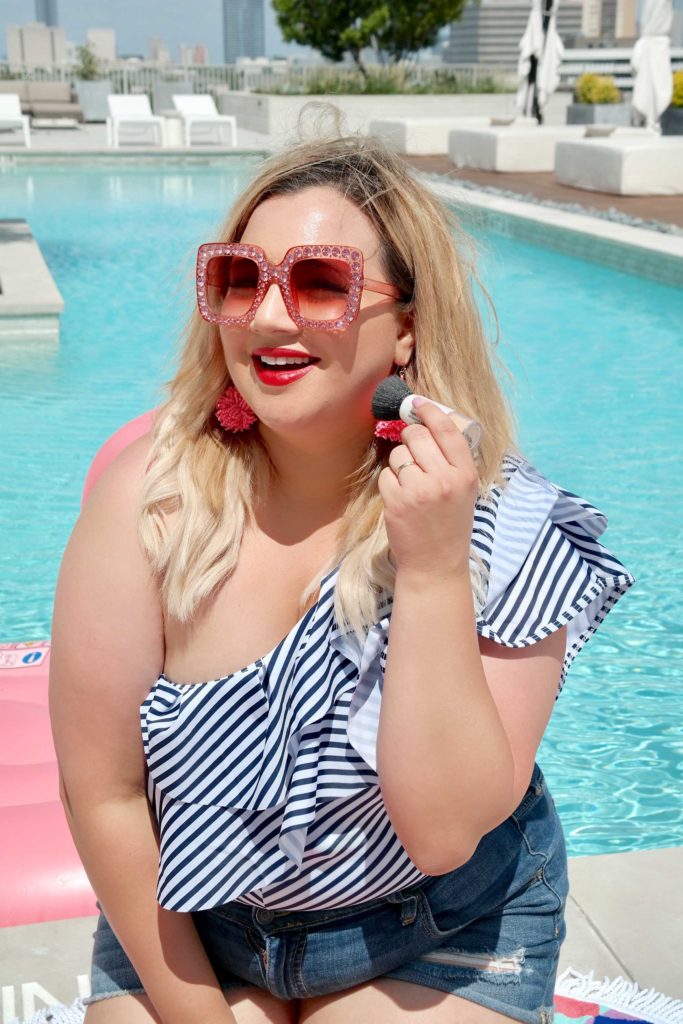 This light sunscreen mineral powder has been traveling with me since pour March trip in Miami. The powder is SPF and comes in a convenient, mess-free presentation (as seen above) that makes it easy to just pop out of your purse and retouch wherever you are.
As with any sunscreen, apply every 2 hours on face, neck, chest and back of hands if you're hanging by the pool. It's not waterproof so my next option on the list is best if you're going to be splashing around.
Been using this glowy sunscreen spray since last year during my pregnancy. Made from natural and organic ingredients including coconut and pineapple,one spray guarantees sun protection, moisturization and immediate glow. This tinted sunscreen covers any imperfections on my legs and evens out my skin tone, it's basically makeup for my body and it smells like a tropical cocktail.
Barely launched June 14th at Sephora, this bronzing serum with cocoa extracts and sun protection, vitamins, antioxidants, and supportive fatty acids to protect your face from all the environmental gunk. The D-Bronzi drops should always be mixed with sunscreen or/and your face oil. What's wonderful about this new product created from mastermind and founder, Tiffany Masterson is that it provides an instant bronze glow, protection, anti-aging benefits in one single application. NEVER use alone since the formula is so concentrated mix with their Virgin Marula Face Oil or their Umbra Sheer sunscreen.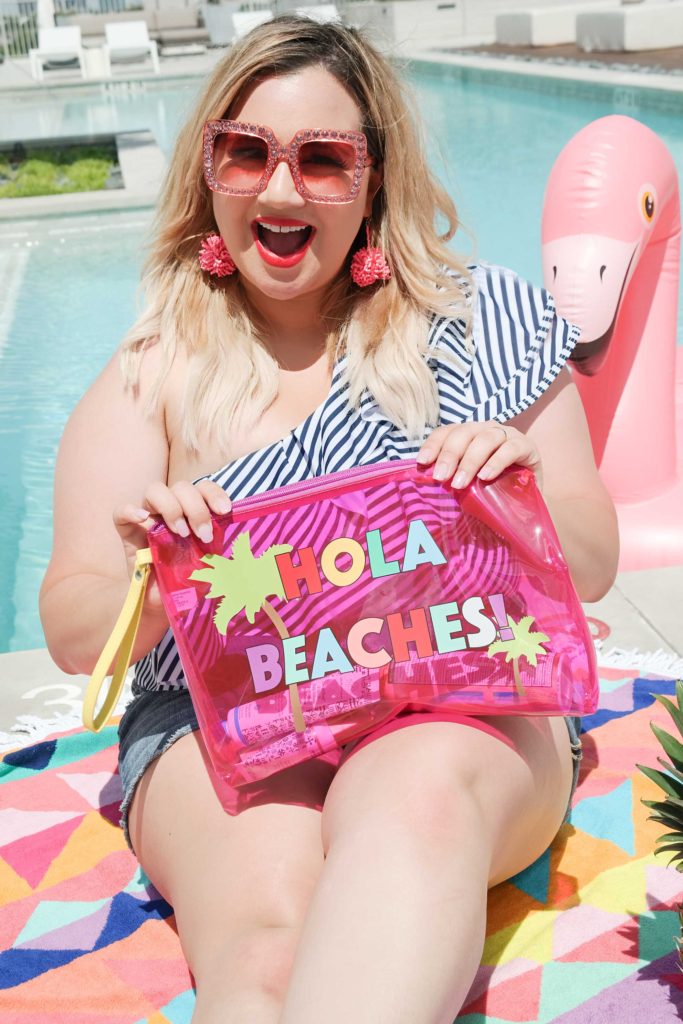 One of the products I've most loved since moving to hot, humid Houston Texas is a setting spray for make-up. An amazing setting spray can keep your face looking fresh all day! This one by Coola not only keeps your make-up looking flawless but also delivers a does of sun-protection. They also have a travel size which is perfect for carrying in my purse and for spraying my face through-out the day.
I'll never get tired of recommending this full coverage CC cream. It's simply my go-to for a supermarket run, looking awake or hanging out by the pool with great skin not great make-up. If you don't want to commit to a full bottle of it then get a sample first which you can find at Sephora or Ulta.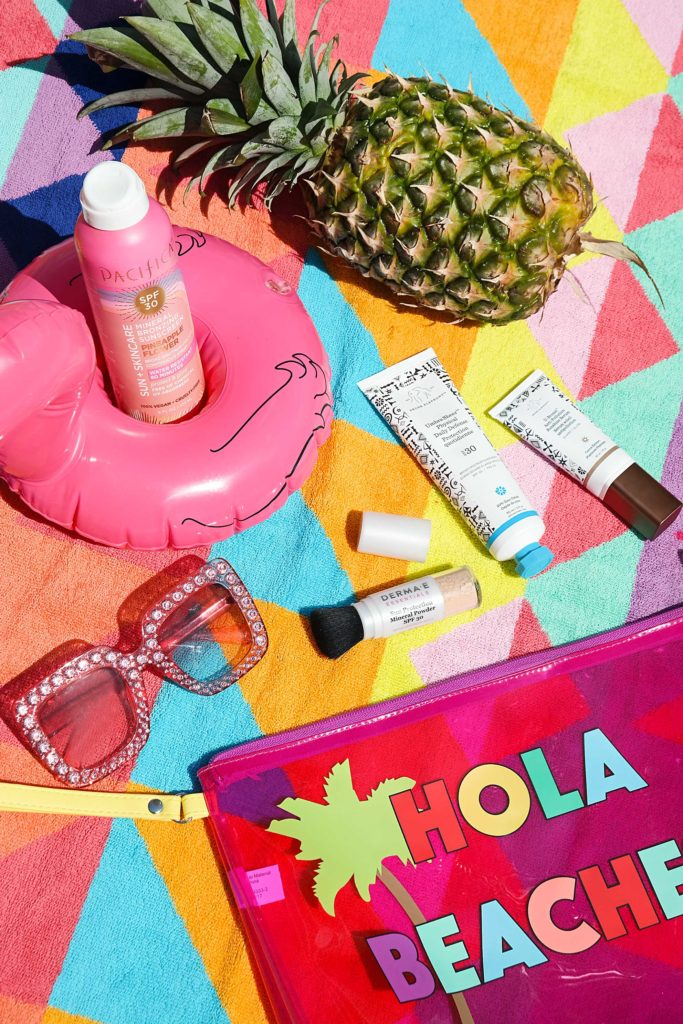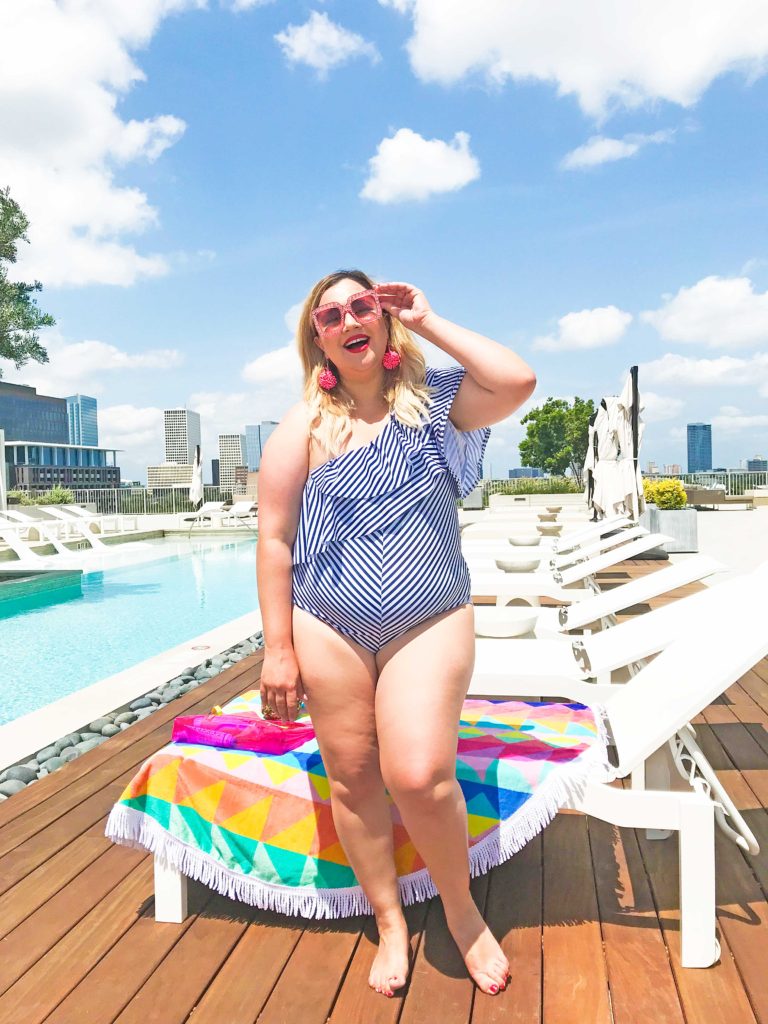 Buy my bathing suit for less than $20!
SHOP THIS POST:

Where will you be headed this summer?! We're looking forward to more pool days with Nicolás and maybe taking him to swim lessons. I of course, can't wait for more pool days with floats!
Facebook Conversations