*I received a complimentary facial at Camellia Alise in exchange for an honest review.
A couple of weeks ago I visited Camellia Alise in downtown Houston to try out a facial by owner, Lyndsey. I arrived in the morning and was delightfully surprised at how cute everything looked inside the make(her) boutique where the facial room is located. Lyndsey was super sweet and showed me around her space before we started.
I loved knowing that Lyndsey creates the products she uses on her clients! I am all about aromatherapy and soothing scents and her products all have natural ingredients that smell delicious. Her products, and especially her sugar scrub work best on ingrown hairs, razor bumps, acne and skin irritation. Her specialty is dealing with sensitive skin and ingrown hairs as a result from PCOS so if you suffer from that, this is your girl!
I loved hearing her story while she performed my facial and getting to know why she felt the need to create her products while working at a medical spa. Now that I'm a mother I'm more conscious of what ingredients I use on me and my baby and her products are all paraben-free, sulfate-free and hand-crafted. Her products smell so good you can even take home a candle and make your home smell like a spa.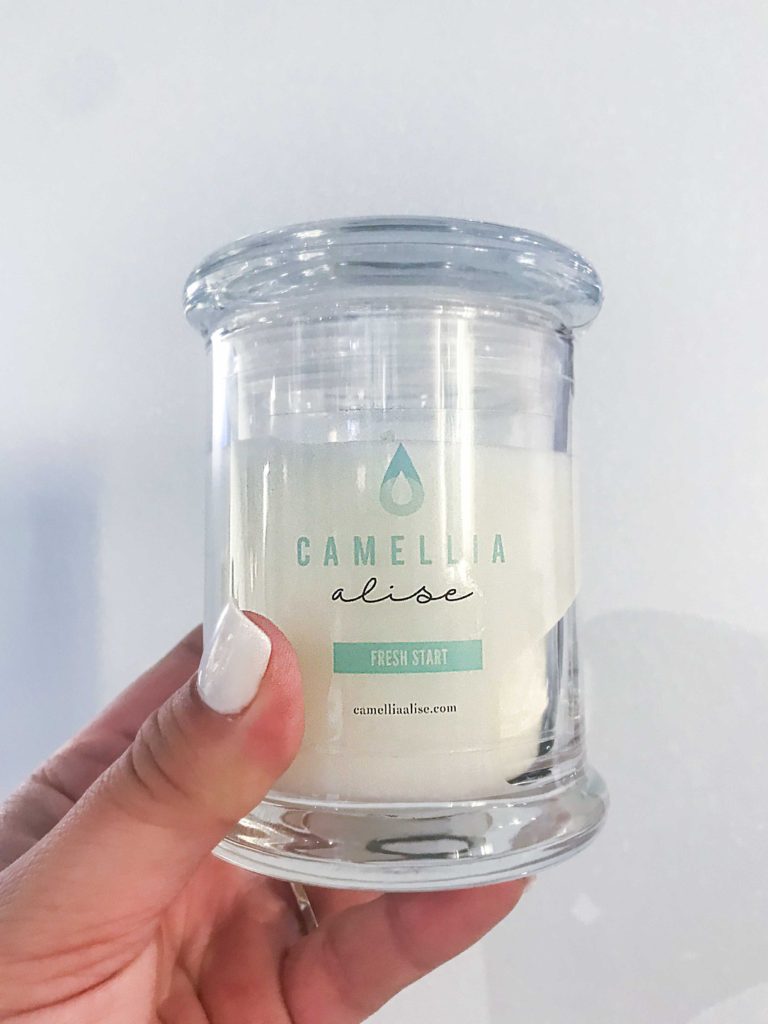 What Facial Did I Get?
Lyndsey told she usually does extractions but we didn't do them this time around on me. I chose the sugar scrub that smelled like lavender and is incredibly relaxing and is great for acne and sensitive skin. The facial was brief which is great if you just need to pop in and get your skin taken care and carry on with your day. My face was red and very glowy because Lyndsey sends you off with a hydrating oil (yes, oils are amazing even on oily skin!) on your face. A little concealer will do the trick so take some with you if you plan on doing things after your facial.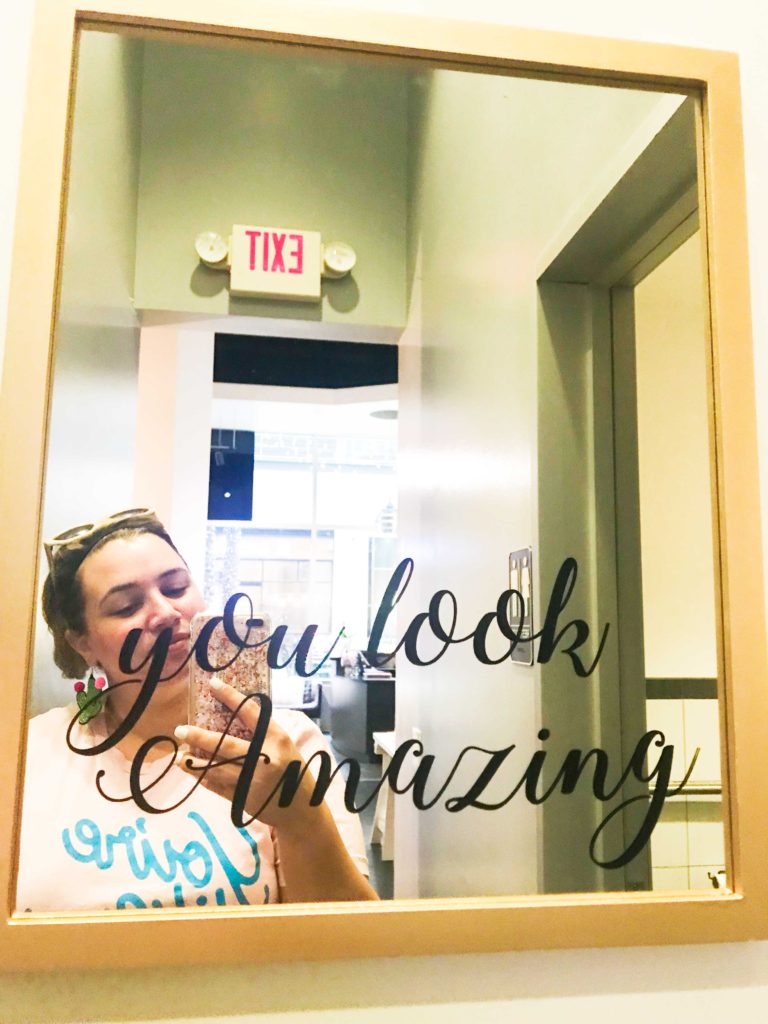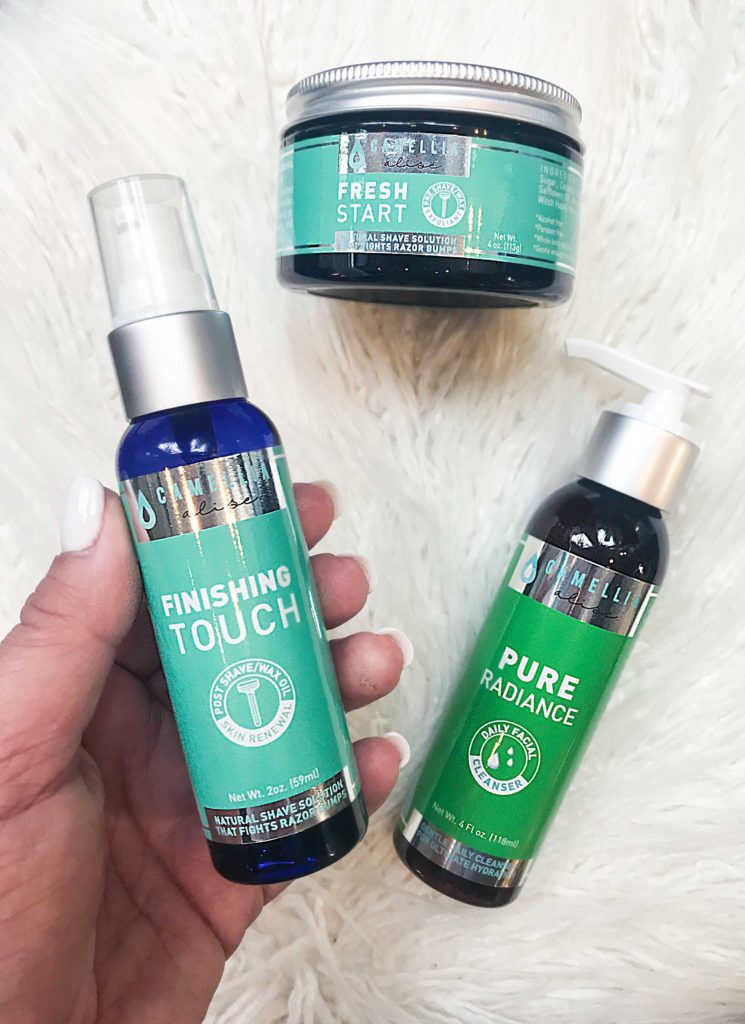 These are the products Lyndsey used during my facial and you can find them on her website.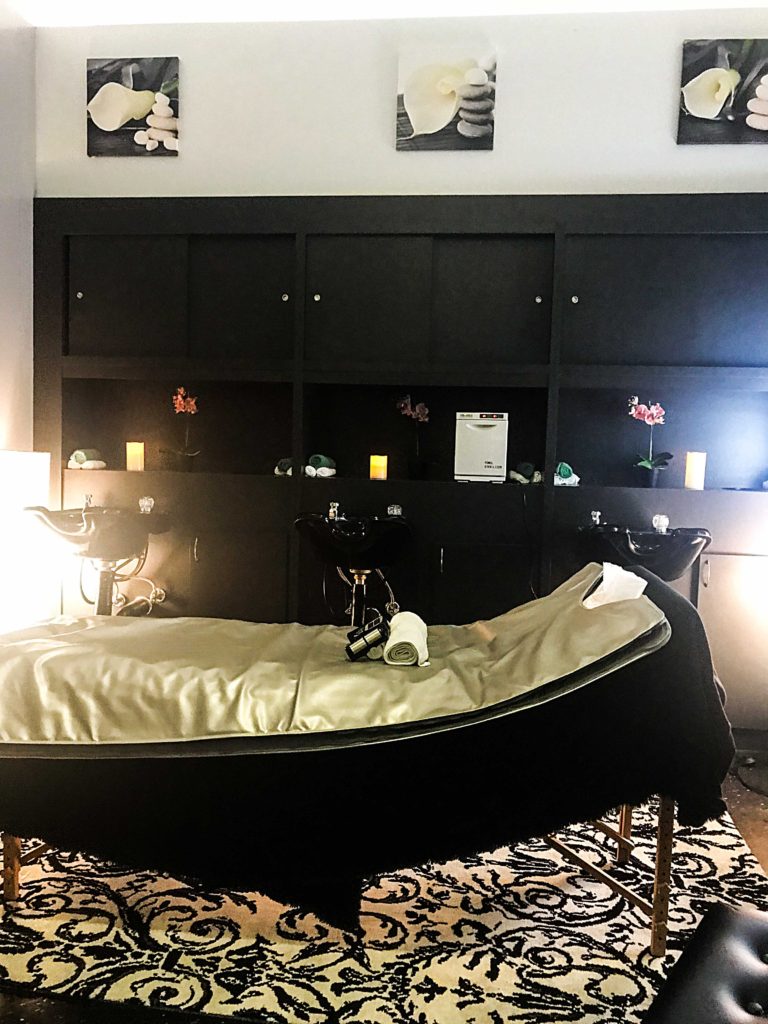 Where your facial takes place.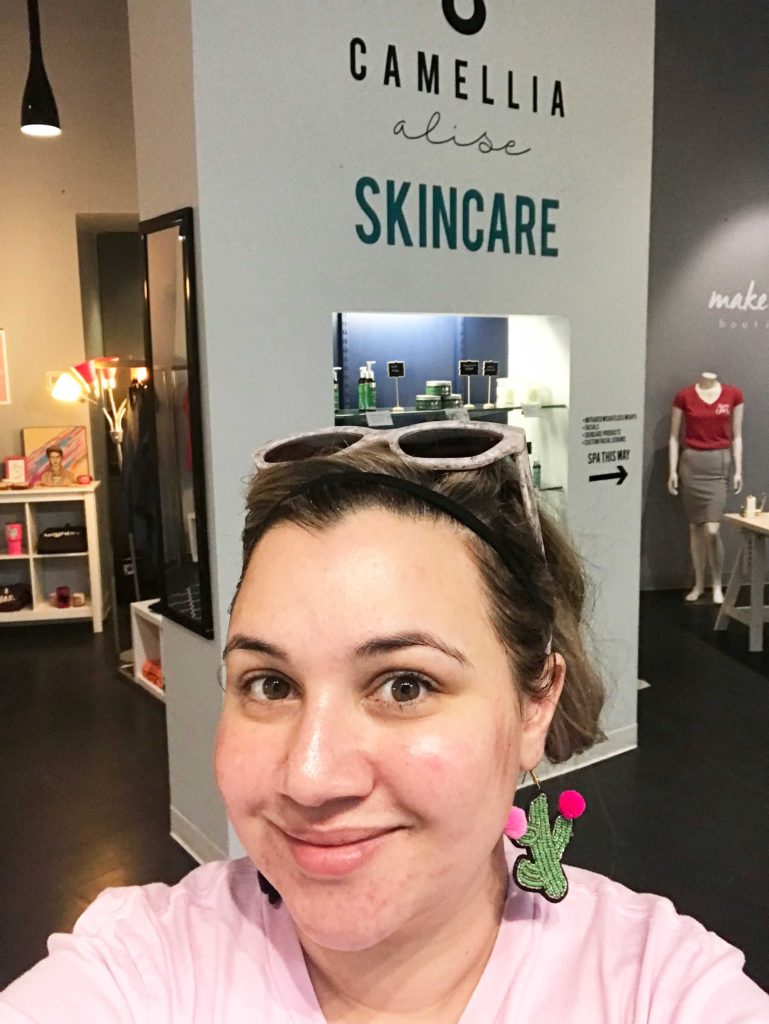 My face after the treatment.
Lyndsey was so generous to offer you guys a 15% discount for your facial appointment when booking at Camellia Alise and entering code 15LIPSTICK.
*Discount can be used towards a facial at her location not online purchases.
Thank you for reading!

Facebook Conversations