I love New Year's Resolutions. They give me goals to accomplish through-out the year. And let's admit it, I'm a List-Maker and once I check everything off of my list, I feel at peace. For the things I don't complete, it just means I have to work harder at achieving them and that's OK with me because life with a challenge has purpose. This year has been great and there's a lot of exciting things to come that I can't wait to share with all of you (awesome little secret surprises I'll be unveiling soon!).
1) Say NO and don't feel bad about it. Sometimes life catches up with me. I work as a photographer so my work hours are never set in stone and I have a husband that I love to pieces so if I pick staying home instead of partying with you please understand me.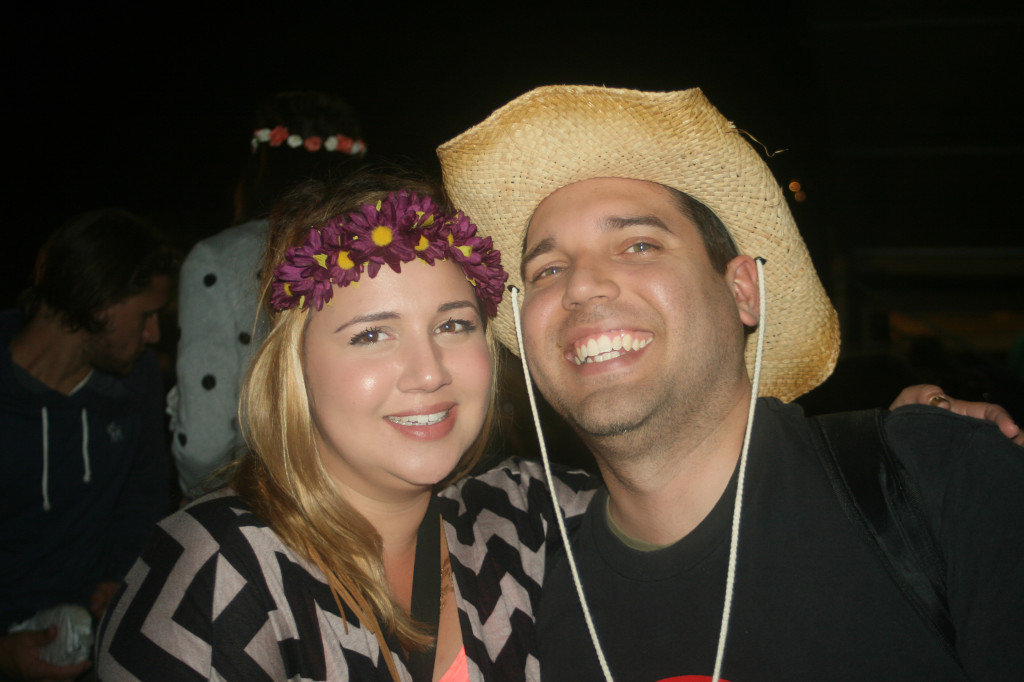 My hubby and I earlier this year.
2) Try to enjoy exercising. Exercising in any way should be a must do: dancing, running, yoga, a brisk walk! Just try to get out there and step up your game on your fit bit. Or sign up to new to Houston, Class Pass, and enjoy a different workout everyday with one flat rate!

3) Take the road less traveled by because that's going to make all the difference (in friendships, work and everything you do.) This year I decided to assist Terry Halsey Photography, a corporate and advertising photography studio, and soon after I started as a studio manger and rep getting to know all the business side of photography. I'm loving it and learning so much even though I don't get to always be behind the lens I still get to do my own photography on the side and explore my creativity.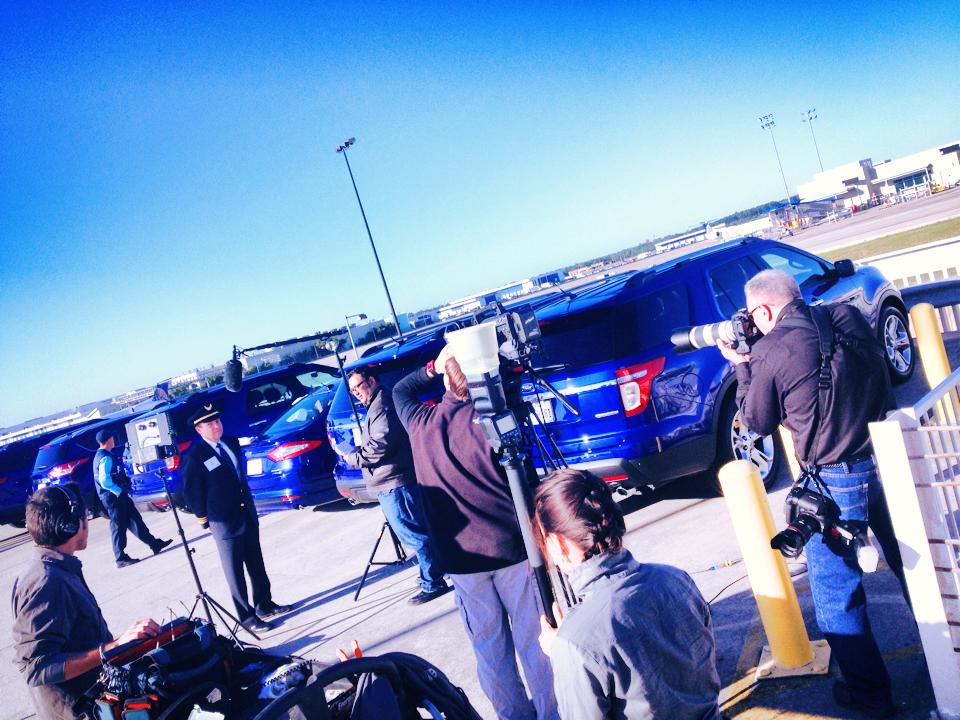 At a United Airlines event this year where we got to meet the United Airlines president, Jeff Smisek, and their outstanding global employees.
4) Don't be scared to fail and never stop trying. At first, my blog didn't feel 100% like me but everyday I'm motivated to innovate it and keep it true to myself. Highlights of my professional year include photographing Sarah Jessica Parker, meeting and interviewing George Kotsiopoulos, meeting and shopping with plus size supermodel Emme, attending Fashion Houston, registering my businesses: Nicole Kestenbaum Photography & Lipstick & Brunch blog, getting hired as a public speaker on blogging and photography for a private event (and have yet to write about this on my blog!),  modeling on Great Day Houston and being named Best Beauty Blog 2014 by the The Houston Fashion Blogger Awards. All this motivates me to step up my game and makes me realize there are people out there appreciating my hard work.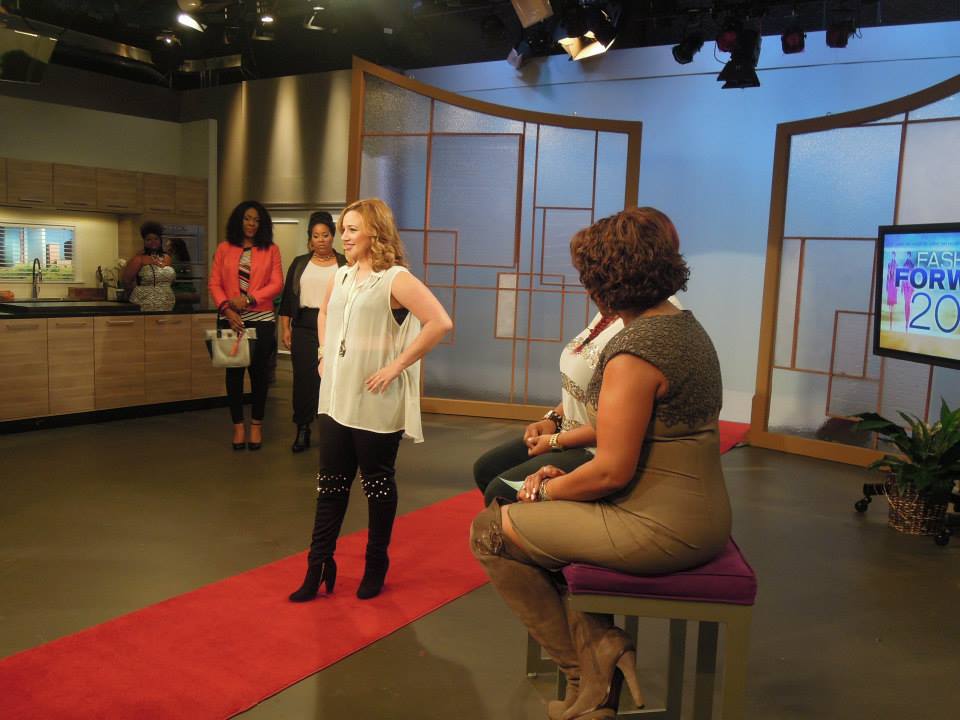 Modeling on local TV show: Great Day Houston. This was fun!
5) Love more, judge less. But also remember that you can't be everyone's cup of tea.
6) Embrace my 30's. I was told that any woman that immediately says her age looks younger so I am telling you that I am 30 and loving it!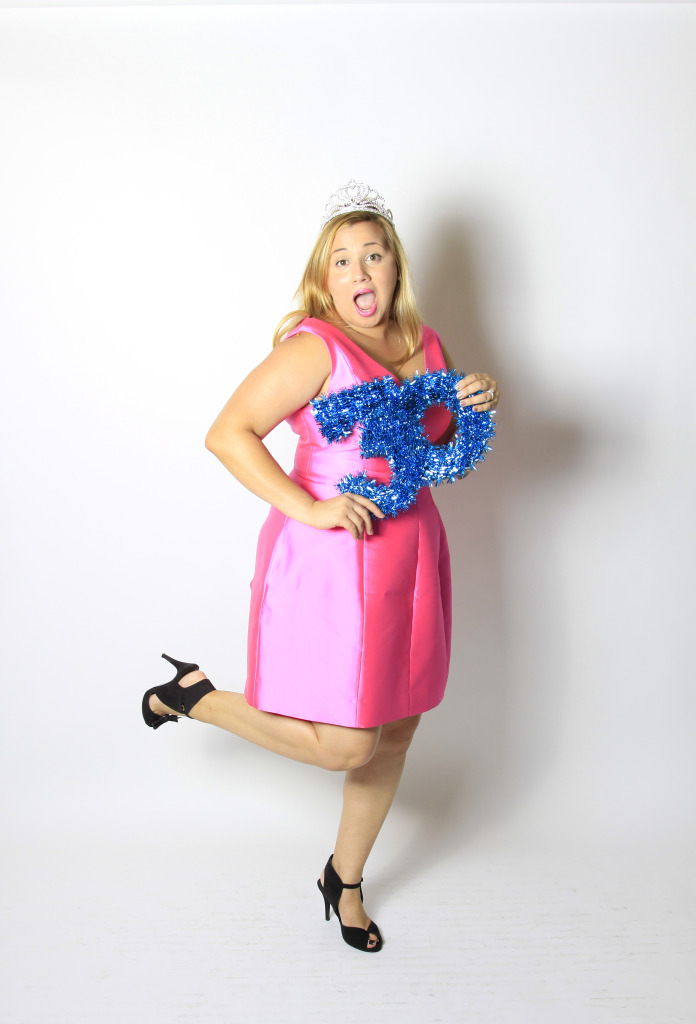 7) Give 100% and don't expect anything back. Be passionate.

8) Enjoy the simple moments in life. A sunset, a walk down the park or even snuggling with your favorite person watching TV.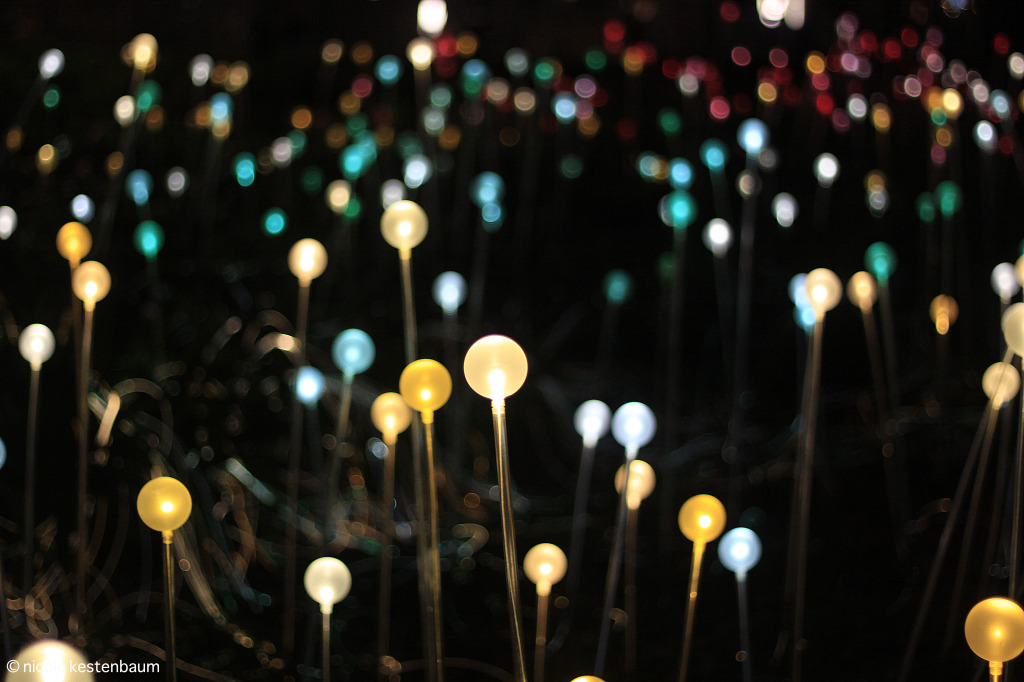 An art installation by Bruce Munro at Discovery Green Park was the perfect backdrop for a family photo and was a beautiful walk of colored lights for free.
9) Cut those "Bad News" friends out of your life. I'm not saying ditch your friend when she needs a shoulder to cry on, I'm saying ditch the friends that are in a perpetual state of negativity and never have anything positive to discuss—ever.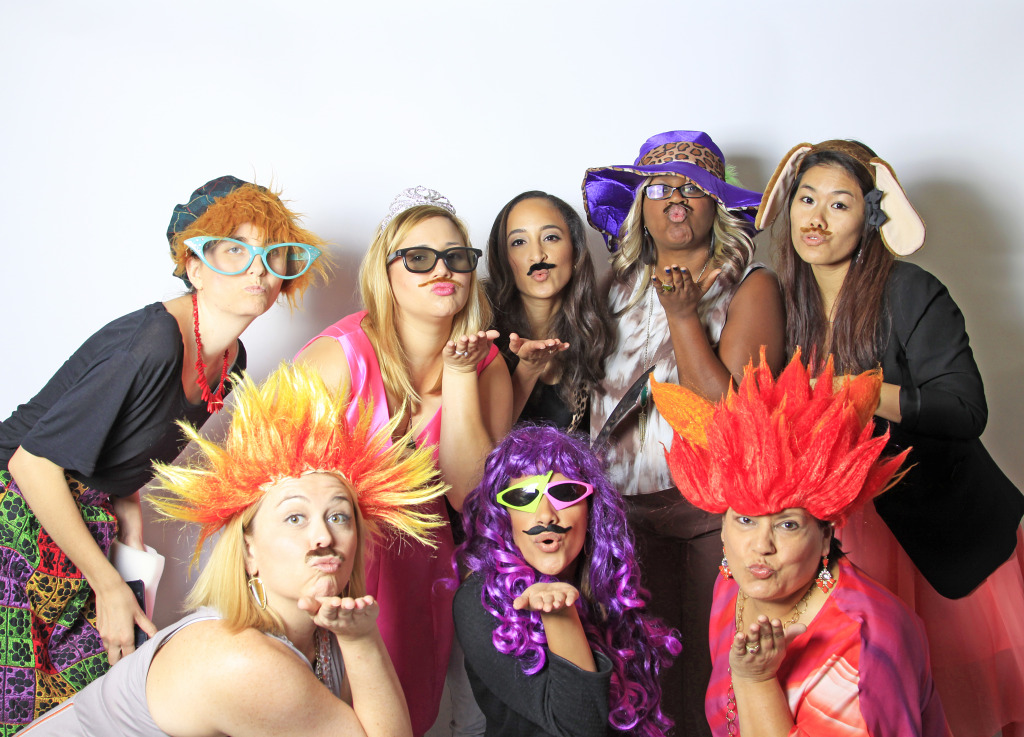 I have made so many wonderful friendships since moving to Houston 5 years ago and I love this group of ladies who are funny and successful and accept me for who I am. Love you guys! (Missing in this pic: Sarita, fellow blogger & friend)

10) Live life now & have some down-time for yourself! Don't be saving up all your money for retirement or bury your nose in studying or work all day. Connect with those you love, call up a friend, enjoy a massage; do anything that makes you fee alive now. This is especially hard in the hustle and bustle world we live in where you have to work to make that desired life happen but to quote John Lennon: "Life is what happens when you're busy making other plans."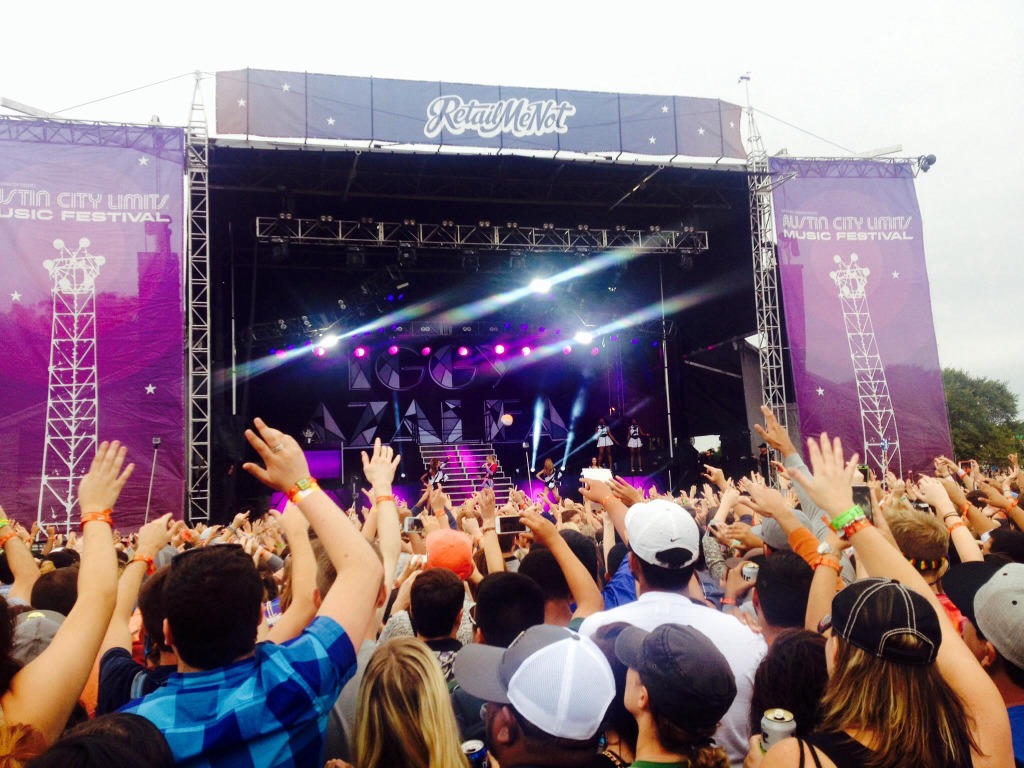 I never imagined myself at ACL watching Iggy Azalea rock out on stage in the middle of this crazy crowd!
I hope to keep setting goals and accomplish them this year. What are your resolutions? Do you even like to set yourself goals for the year or do you think it's a waste of time? Let me know in the comments below!
Happy New Years Eve!
Save
Facebook Conversations