It's unbelievable to me that it's already Thanksgiving week and that Christmas is around the corner. In my case, Christmas is in my house already because I have two trees up already and sparkly decorations in every corner of the house. What can I say? I need all the joy I can get this year.
This month we are wrapping up Diabetes Awareness Month and it's brought some fun opportunities my way like joining the Abbott team (they make Diabetes Type 1 supplies) in a virtual cooking class where I learned how to make these scrumptious low sugar mini pumpkin pies. This recipe is not mine but I did change one thing in it that made them a prettier single serving on your Thanksgiving table.
Don't tell anyone they are low sugar because I promise you they'll never know–they are that good!
Chef Devin Alexander, the author of  "You Can Have It" virtually taught us how to make these in a livestream and I had never enjoyed a pumpkin pie so much! They are sweet, light & the perfect satisfying serving of dessert (my husband argues that the perfect serving are two of these mini pies). I hope you make them, love them and if you can, share with your family members.
This recipe is also great if you are having a small family and need a smaller dessert for no leftovers.
Low Sugar Mini Pumpkin Pies
These mini pumpkin pies are sweet, rich and the perfect dessert after any meal during the holidays. Tip: I like to double this recipe for 8 mini pie crusts.
Ingredients
4

mini

pie crusts

the original recipe uses 9 mini fillo shells but I like the presentation in the mini pie crusts a lot better

2

large

egg whites

1/4

cup

solid pumpkin puree

1

tspn

maple syrup

1

tspn

zero calorie sweetener

I used 3 tspn Stevia for a sweeter pie

1

tspn

brown sugar

I use HEB brand no calorie brown sugar

1/2

tspn

wholegrain out flour

I used almond flour because I had no oat flour

1/4

tspn

pumpkin pie spice

plus 1/8 tspn more

1/4

tspn

ground cinnamon

1/8

tspn

baking powder

1/16

tspn

salt

9

tspn

whipped topping of choice

I use sugar free Cool Whip
Instructions
Preheat oven to 350 F. Line a baking sheet with nonstick foil and place fillo shells or pie crusts on baking sheet.

In a bowl, using a whisk (I used a fork) mix the egg whites, pumpkin, maple syrup, swetener, maple syrup, brown sugar and flour together.

Still using the whisk, stir in vanilla, pumpkin pie spice, cinammon, baking powder and salt. Mix until well combined.

Divide filling among fillo shells/pie crusts.

Bake pies for 10-15 minutes or until a toothpick inserted into the center comes out sticky (it shouldn't be runny but it shouldn't be dry).

Allow them to cool to room temperature and add the whipped topping. Sprinkle with pumpkin pie spice.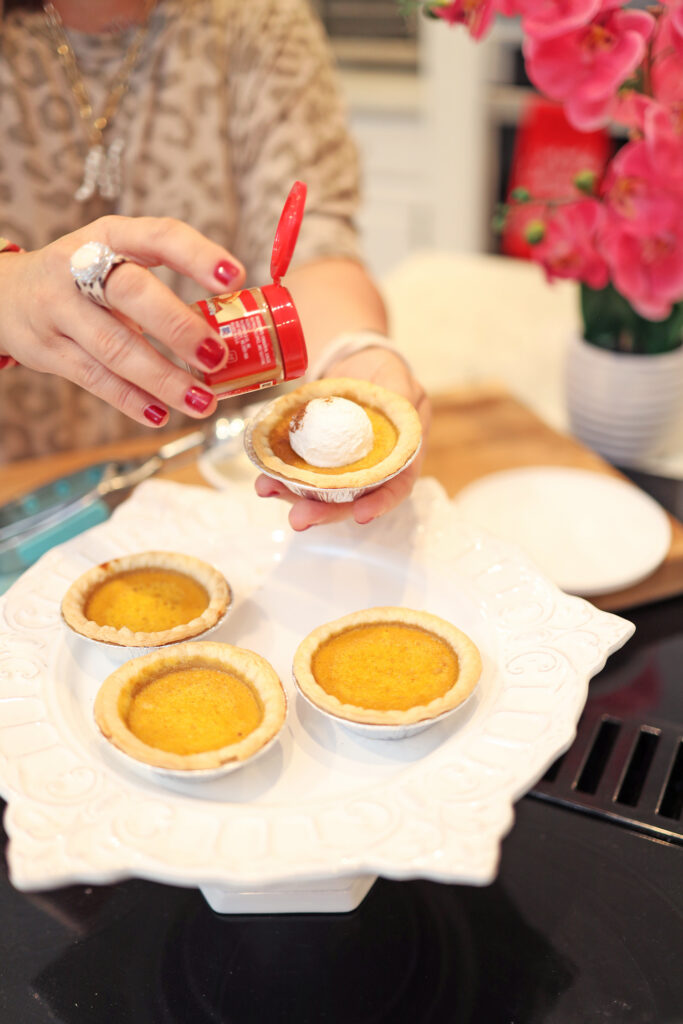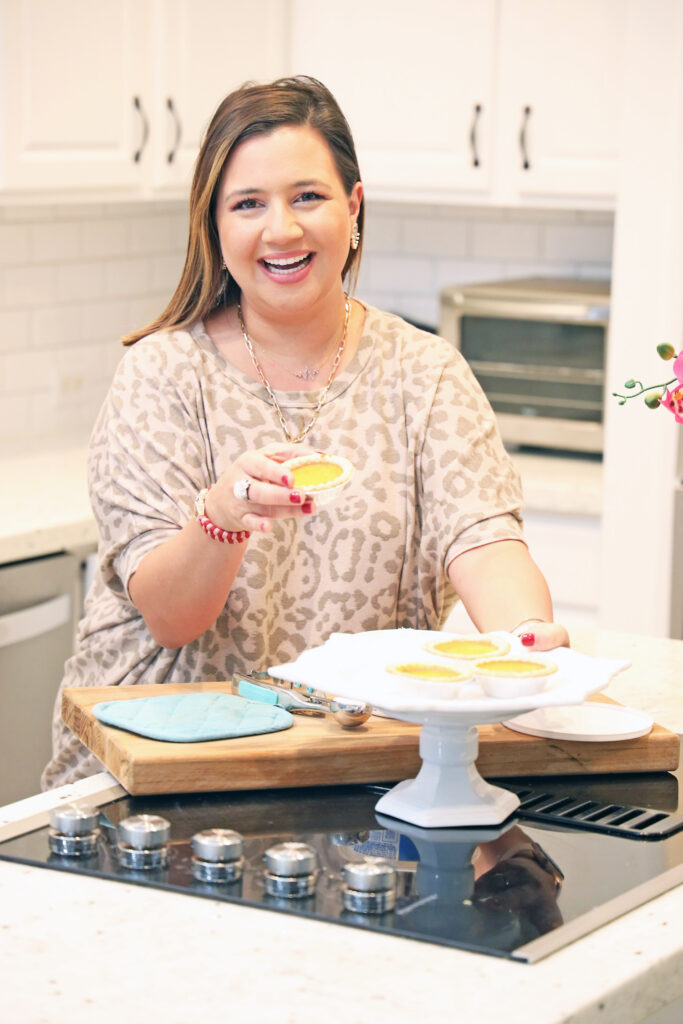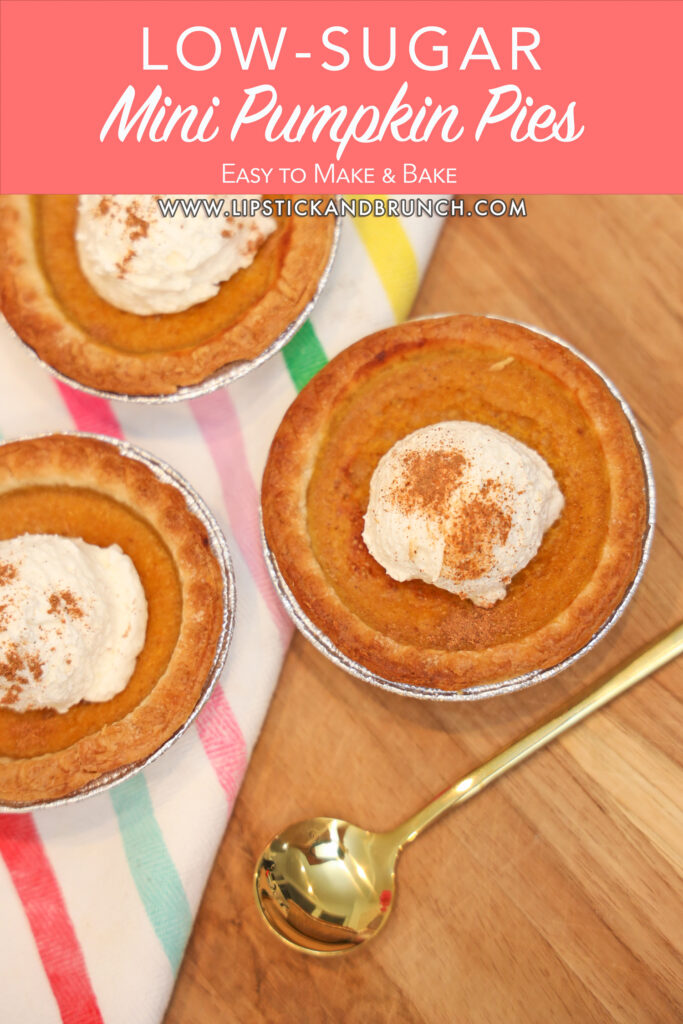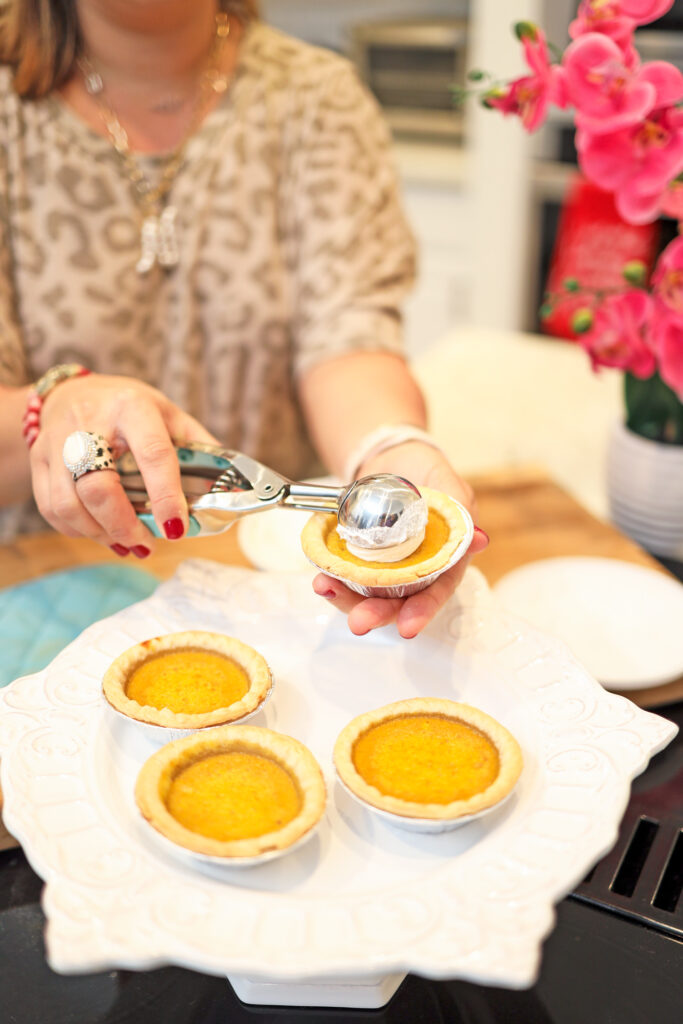 I love using a cookie dough scooper to place snowball-like Cool Whip on my mini pumpkin pies.
Facebook Conversations