I've been enjoying Summer like never before in Houston. Nothing beats putting on my palm-print swimsuit on Saturdays and floating in my sprinkled doughnut float, eating snow cones and changing my toe-polish endless times in all the sassy-named Essie polishes. The other exciting part of summer are the plethora of revolutionary beauty products that come out!
The ones I've picked will melt-proof your make-up and maximize your summer look because there's nothing more difficult than looking fine in the [100 degree Houston] sunshine. (On my toes: Son of a Peach from China Glaze)
This post is part of a Blogger Link-Up series hosted by Beauty And The Pitch (BATP), through the Houston Fashion Bloggers group.
Check them out!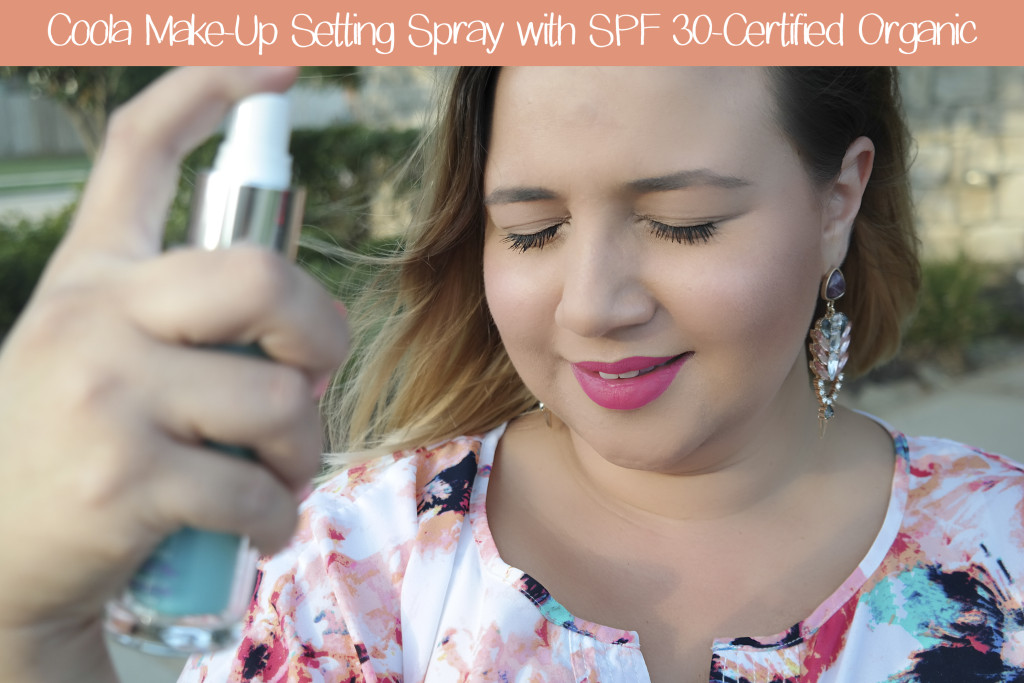 This spray sets your make-up and applies a dose of SPF30. Love, love, love! The bottle stashes easily into your purse and with one spray on your face you're ready for the pool, beach or running errands on these sunny days. My make-up was flawless from day to night the day I wore it. It's got a trendy ingredient called Hyaluronic Acid which retains water, keeps your skin hydrated and looking dewy all day. It also reduces appearance of pores, fine lines, and wrinkles with ingredients like soothing aloe and cucumber. The only con: its minor sunscreen-smell. Paraben Free. All Natural. Cruelty Free. Available at Sephora $36 (Earrings: Burdlife, Blouse Ava and Viv from Target)

Sephora Gradual Self-Tanning Face Water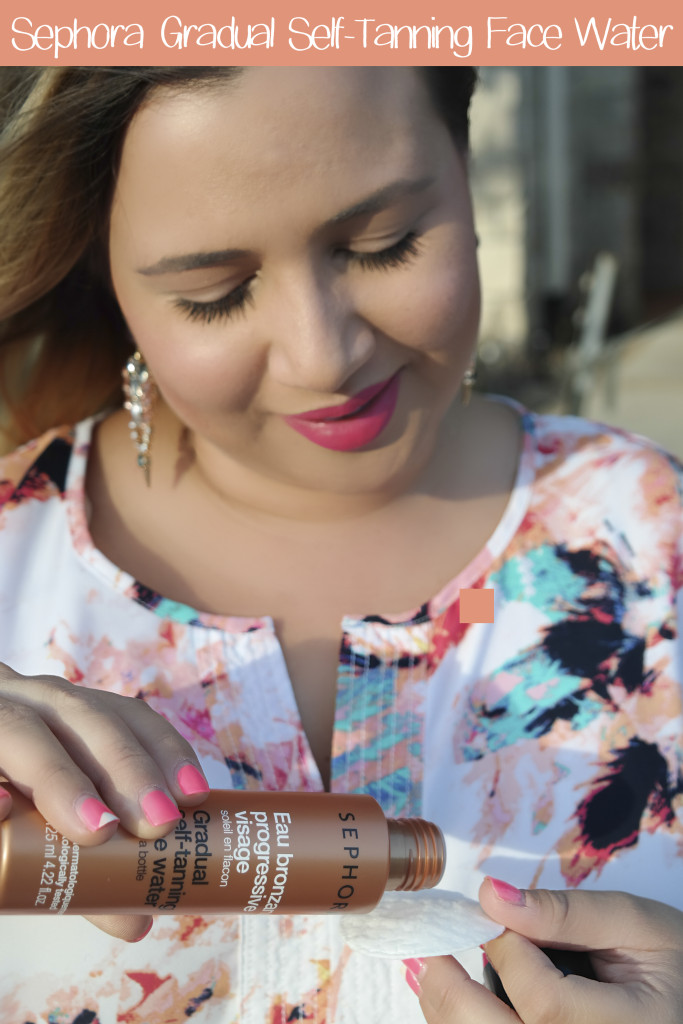 I always seek make-up products that will tan or bronzify my face during summer because I don't want to get wrinkly for actually exposing my face to the sun. And sometimes, facial tanning lotions are too thick or have a funky self-tanner smell so I have been unsuccessful at finding one I like. I found something I love and it's this water by Sephora which is applied like a toner on your face with a cotton swab and there is no residue! Use it to create a nice sun-kissed glow or extend your beach tan. Available at Sephora $16.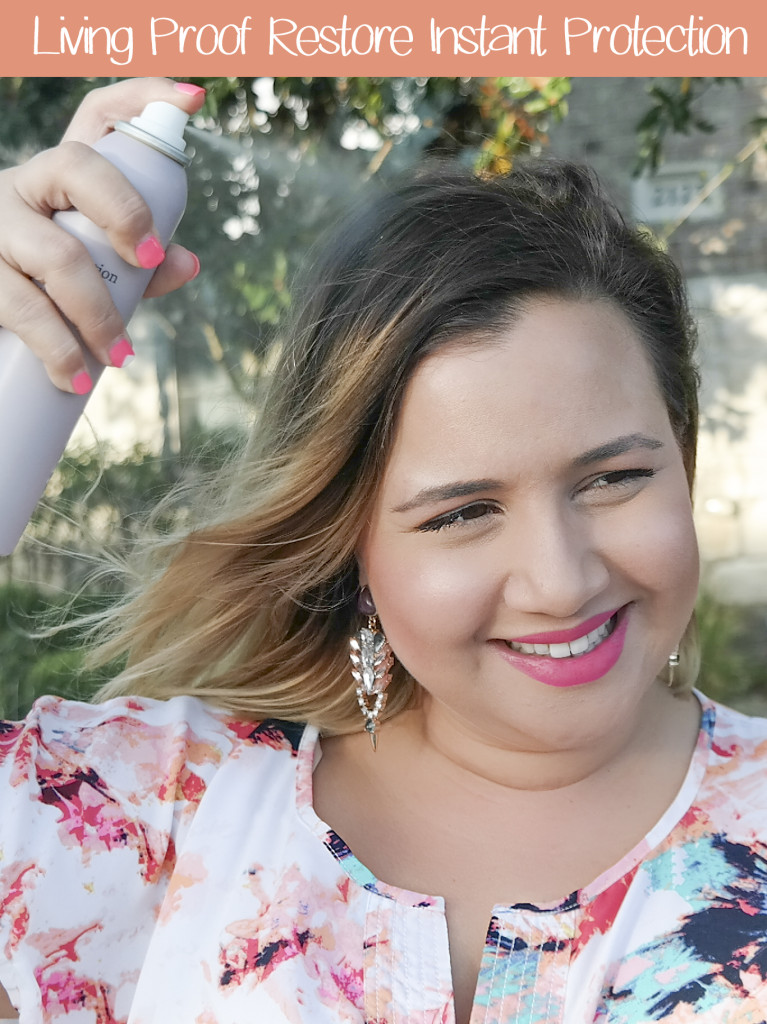 I've been hauling this yummylicious-smelling spray back and forth from Miami to the neighborhood pool ever since my hair-stylist recommended it. It gives weightless protection from heat-styling tools of up to 450 degrees and UV rays for 24 hours and keeps my thin, color treated strands smooth, shiny and healthy. Spray from root to ends and tousle and I like to brush my hair through to make sure I don't miss a spot. It doesn't make my hair feel crunchy either which I appreciate and once again, it smells like unicorns and marshmallows. Voted Best of Beauty by Allure Magazine. Available at Sephora $26.
It Cosmetics CC Cream SPF50 (currently wearing this in this photo-story)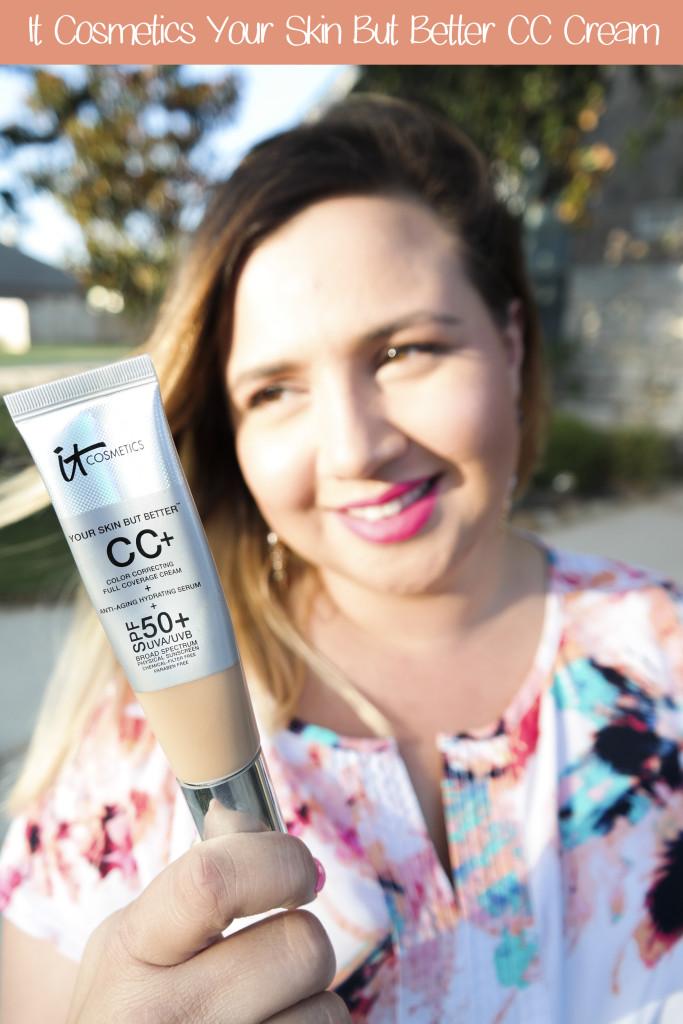 The one product you want to keep around you is this color correcting Your Skin But Better CC Cream with skin benefits like anti-aging hydrating serum, broad spectrum physical sunscreen SPF50 and it's chemical-filter free, paraben free and has full-lasting coverage with a radiant finish (a pea-size amount goes a long way even in this heat and humidity). A one-step wonder you'll want to have with you all summer for a fuss-free make-up routine.  Available here $38. I'm using color Medium.
St Tropez Gradual Tan in Shower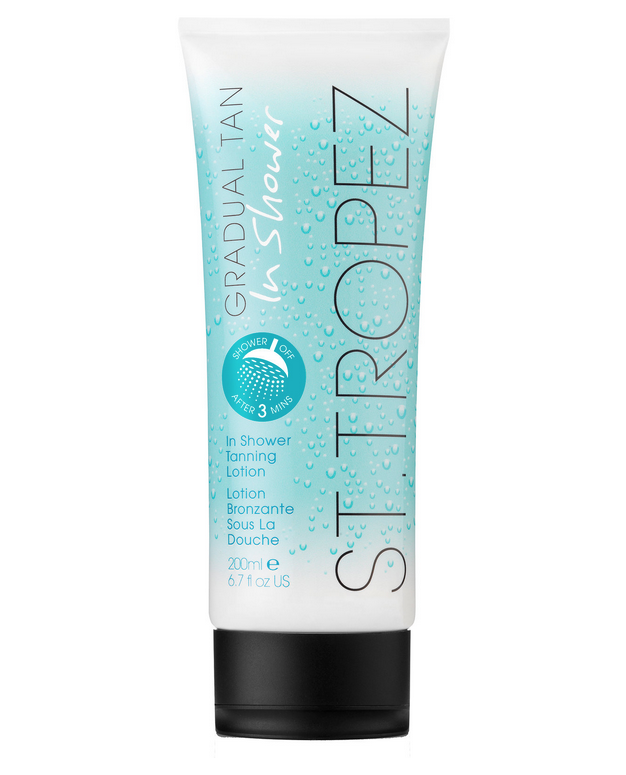 I'm all about easy and mess-free and this self-tanner takes the cake. Sayonara to the days I'm walking around in my underwear for 30 infinite minutes so my self-tanning lotion will dry and not stain my clothes. Easy instructions: apply in shower and keep on for 3 minutes and if you want a deeper glow then leave it on for 5. You'll see the best results if used 3 days consecutively. This is the only one I haven't tried but I found a useful application video and several blog posts that claim this tanning method is as easy as taking a shower every day! But, I have yet to find a before and after of the results. I'm going to have to do that myself and review it with before/after photos. On my Sephora Wishlist. Sulfate and Paraben Free. Available at Sephora $25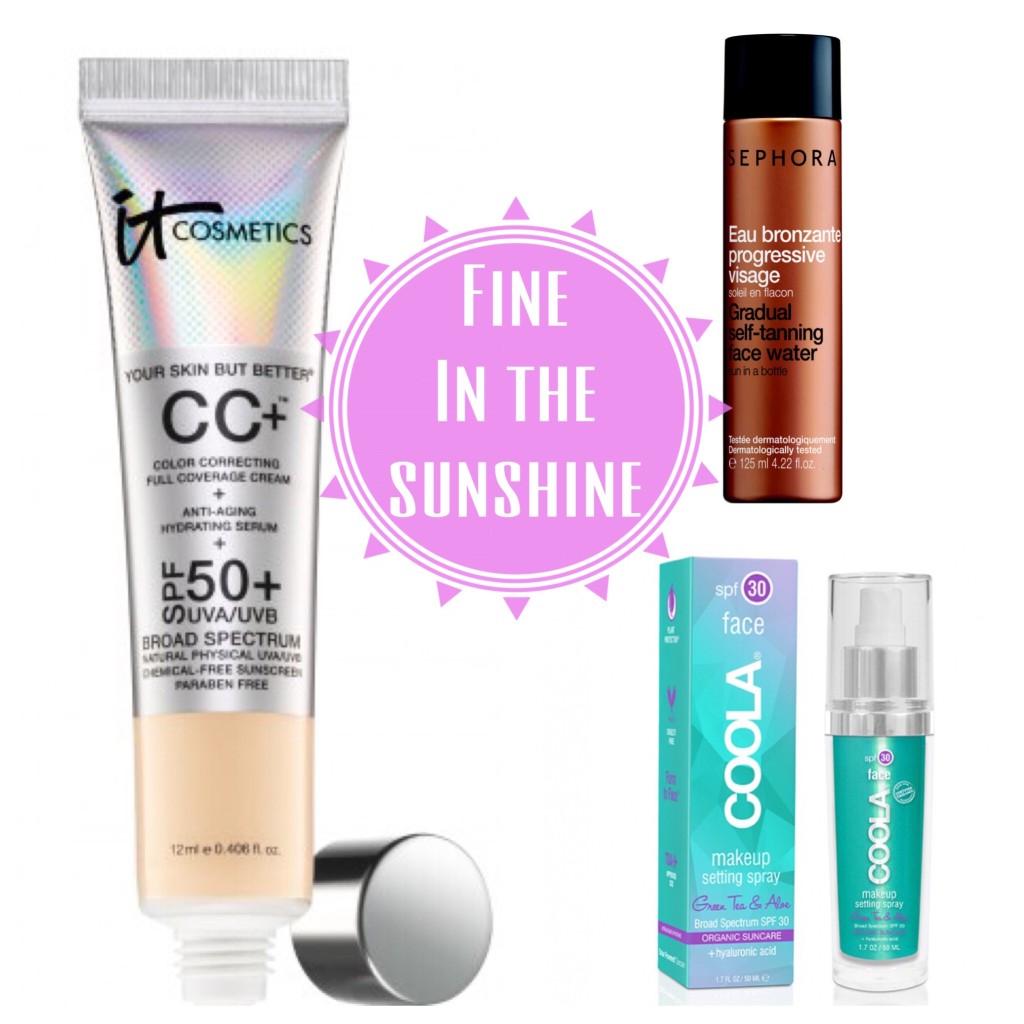 Hope you loved all my product picks to keep you looking fine in the sweltering Houston sunshine! 
As part of the blogger link up, here are the other contributors to this blog theme. Check out what their secrets to summer are!

6100 Main: Fashion of Rice University
This post is part of a Blogger Link-Up series hosted by Beauty And The Pitch (BATP), through the Houston Fashion Bloggers group.
Facebook Conversations