Last year, on my birthday I felt so weird. Unbeknownst to me, I was pregnant at that moment but we didn't know until 10 days later when I took a pregnancy test. I was cranky and I couldn't have more than one of the yummy pink drinks I had ordered because I felt nauseous. I had even scheduled an awkward 4:00 o'clock linner for my family and three friends to celebrate. That was so weird because I make the biggest deal about my birthday and I was just feeling off. I'm not here to dwell on the past but what a difference a year makes! We are in a completely different and happier place right now.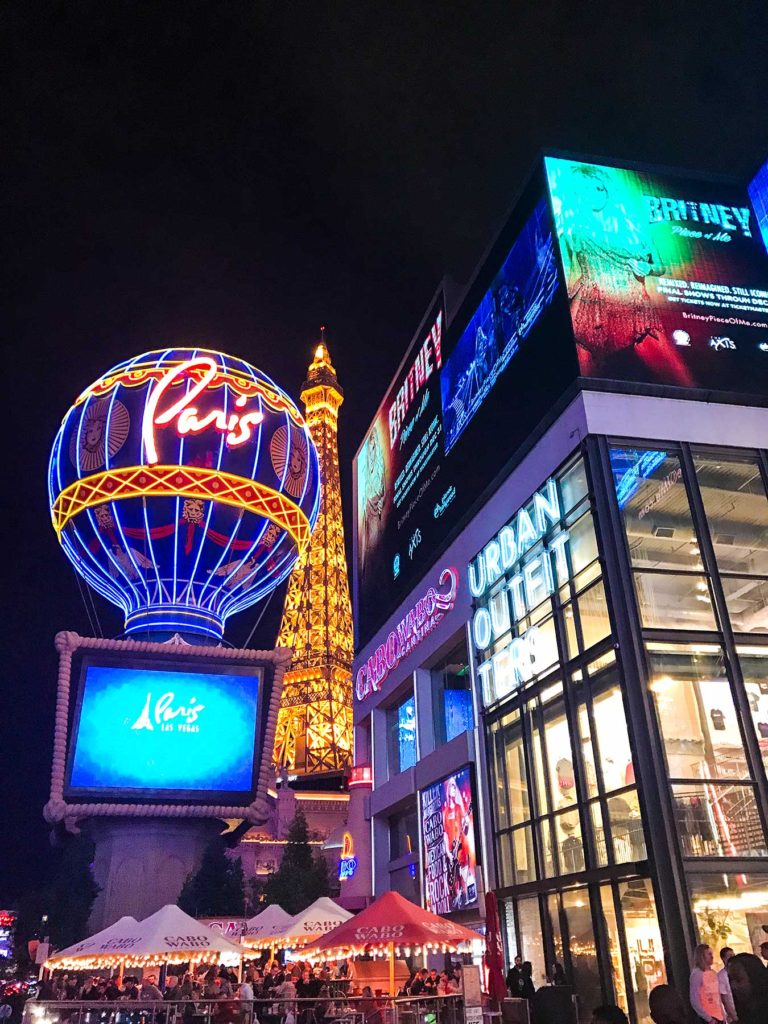 I honestly had no idea how amazing Vegas would be. After a year of pregnancy, having the baby, adjusting to my new life; getting out of the house on a trip with my hubby was the most freeing feeling ever! He planned a Vegas trip to see Britney Spears's show "Piece of Me." I'd never been to Vegas and Britney is my teeny bopper favorite pop artist who I never got to see in concert so it was a dream come true. It was so hard to leave baby Nicolás behind for the first time but my parents took care of him and it all worked out.
This year my birthday felt totally different and my husband made sure it was spectacular! I always thought Vegas was mostly about gambling but there really is something for everyone and my favorites are eating, concerts/shows and shopping so the hubby really excelled in his choice of destination. Mostly, I was just overwhelmed with happiness that he thought about making this year extra special for me. I'm so grateful for him and our little family. Life has never been better and that's the best birthday gift I could have asked for.
The customer service was impeccable and everyone we talked to was happy and had a positive outlook. They're a resilient, beautiful city.
These are the highlights (in no particular order) from our trip below:
Our Hotel: The Planet Hollywood Resort and Casino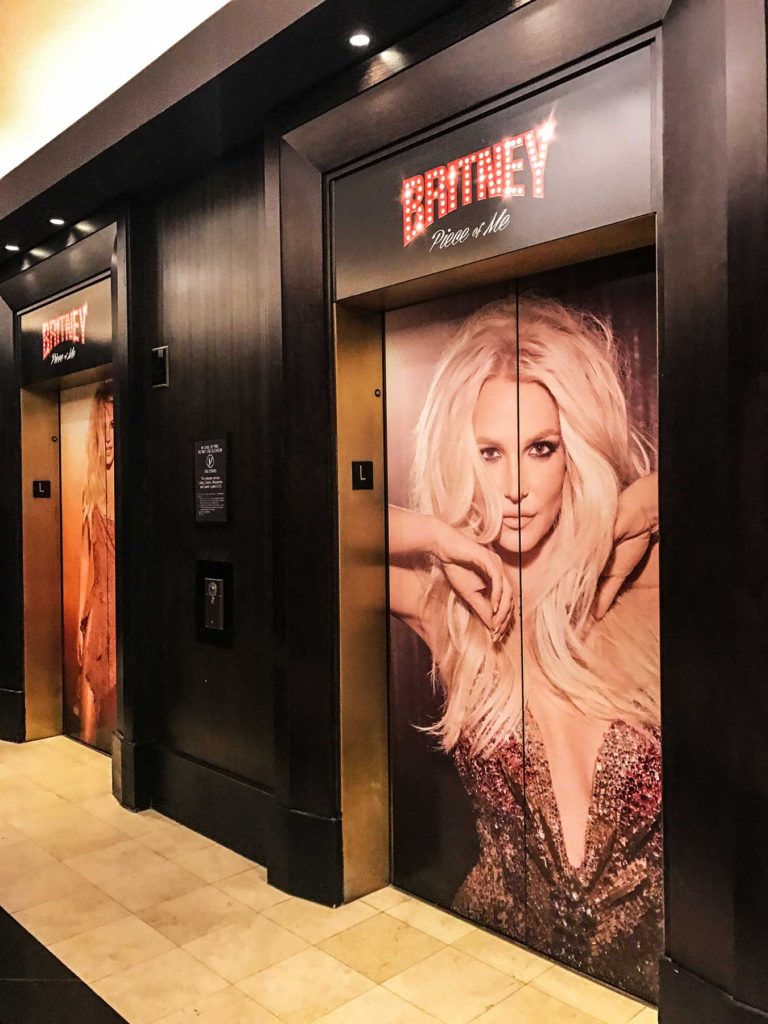 The elevators at Planet Hollywood played Britney songs! YAS!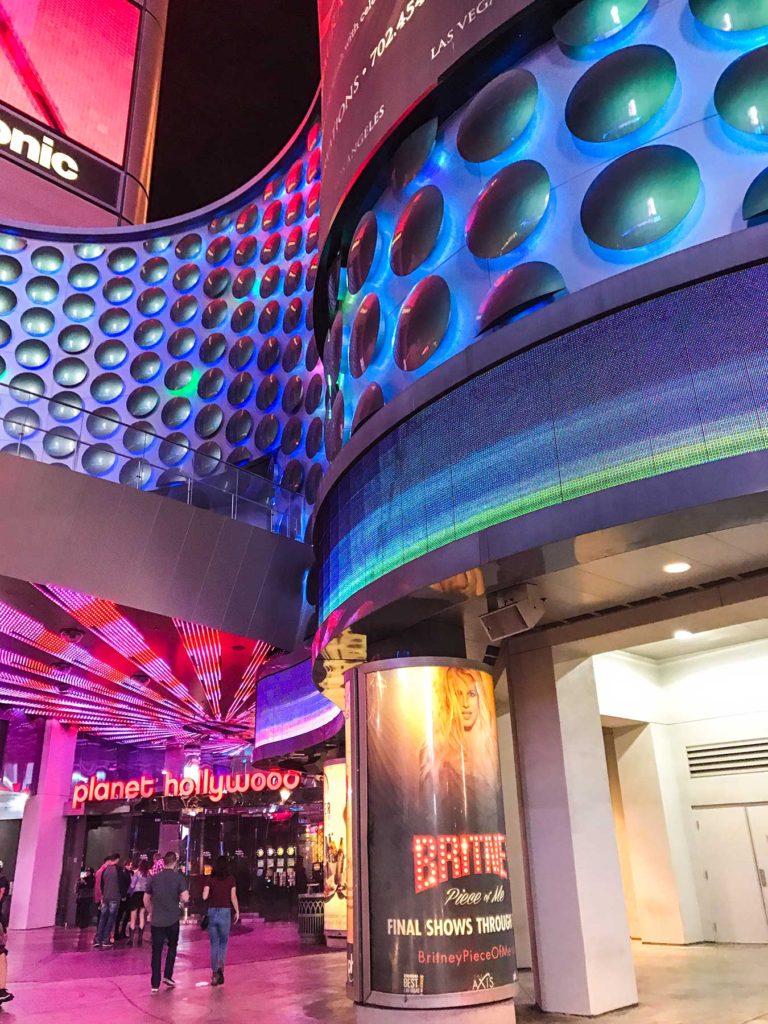 Britney Spears's "Piece of Me"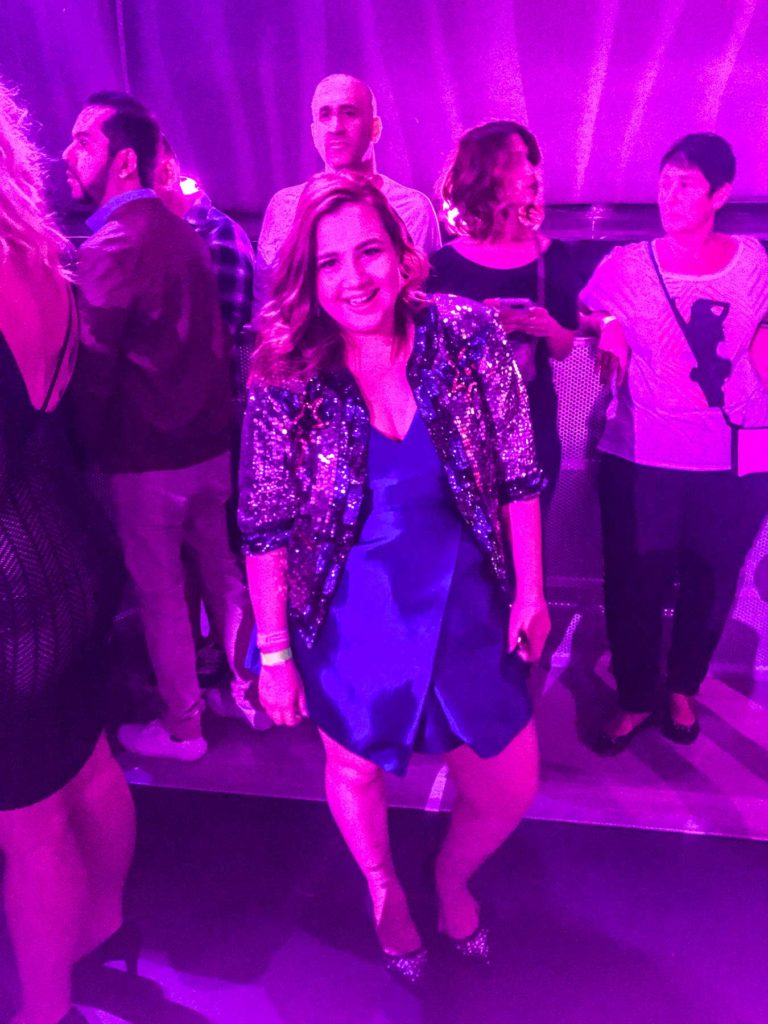 I wore this dress which you first saw here and this jacket which I wore to this fashion show., Yes, that's the stage behind me and I started hyperventilating when I saw where I was going to be jumping during the concert.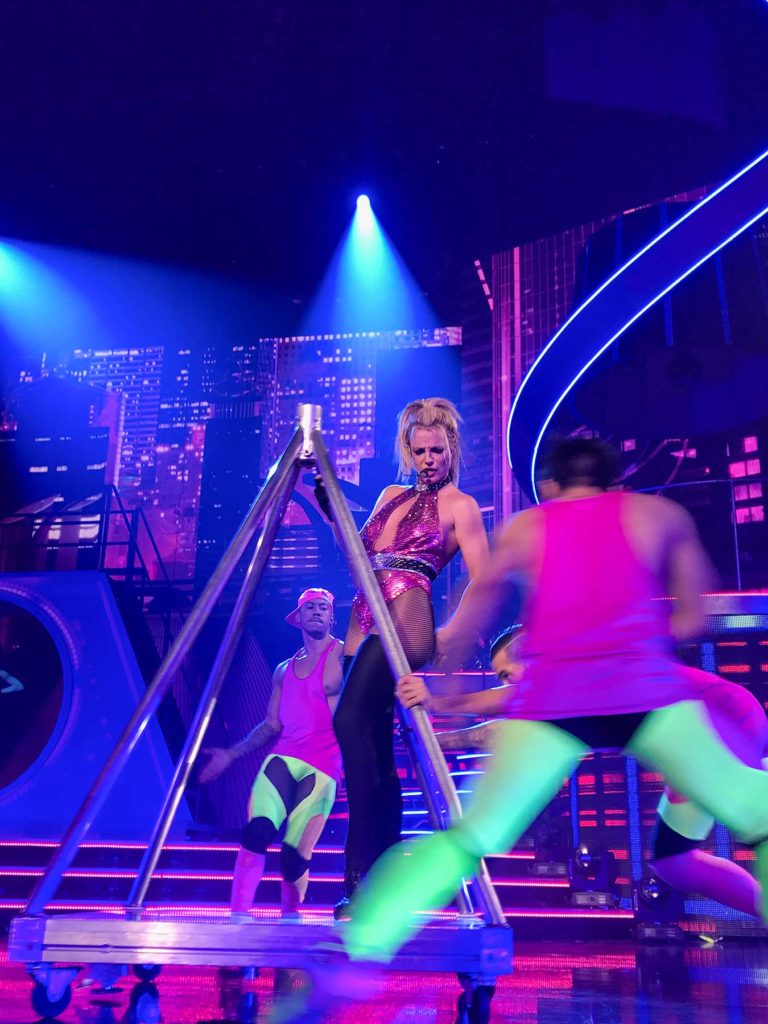 OMG! Just died every time Britney did an outfit change but this pink, glittery number was my favorite!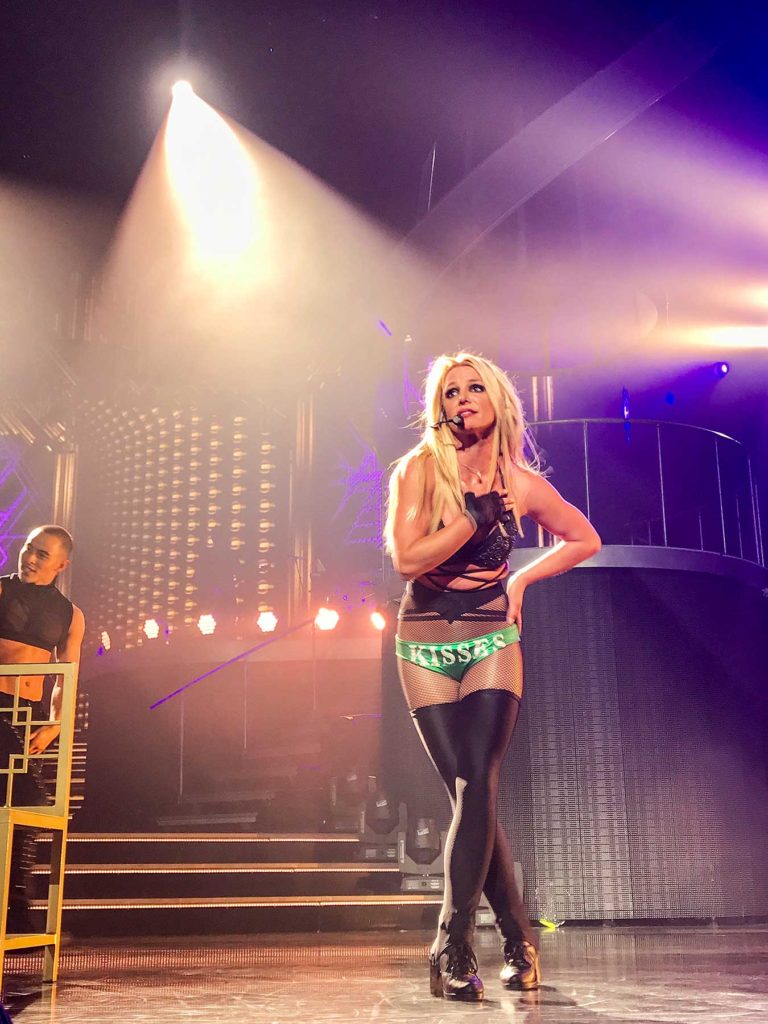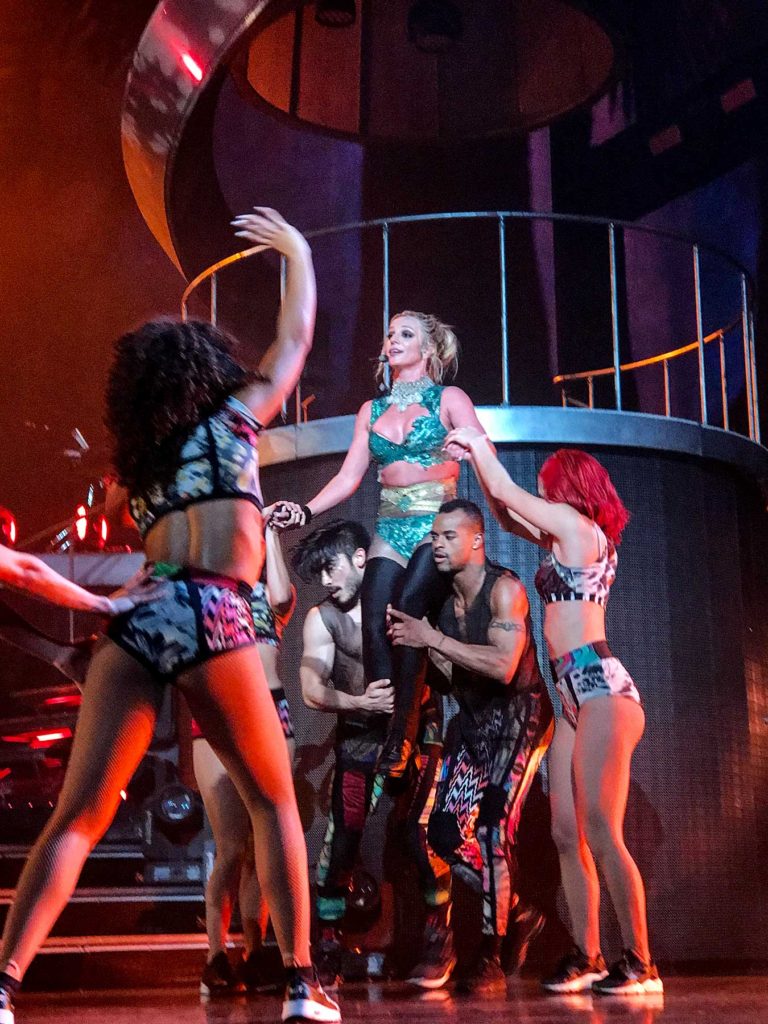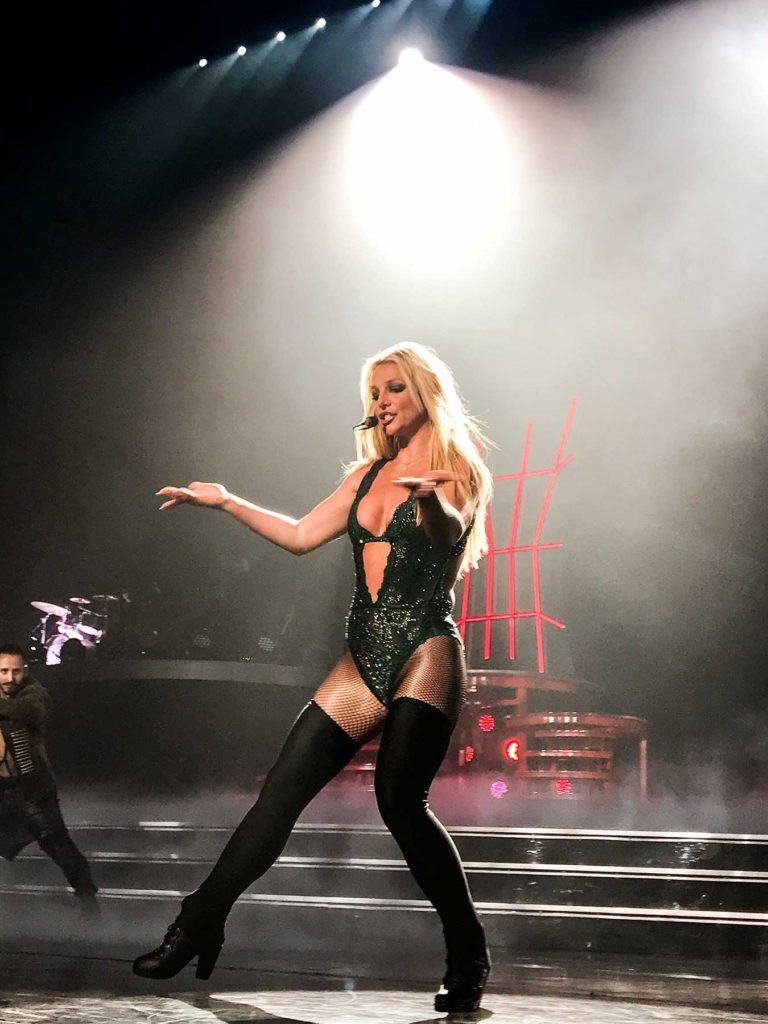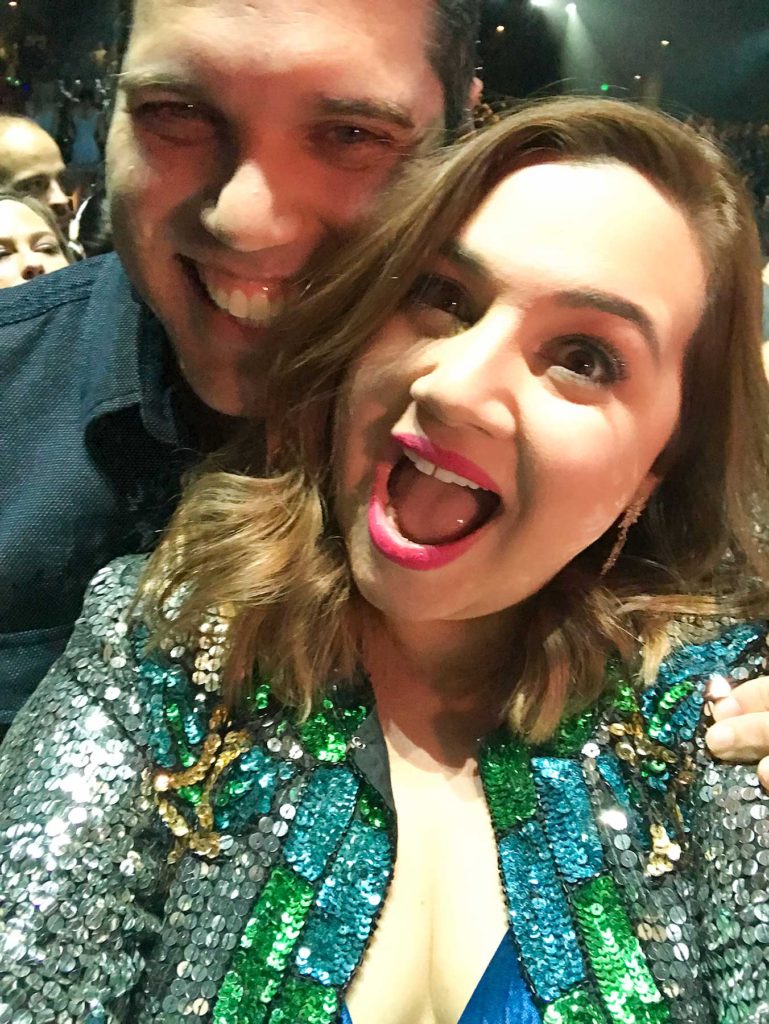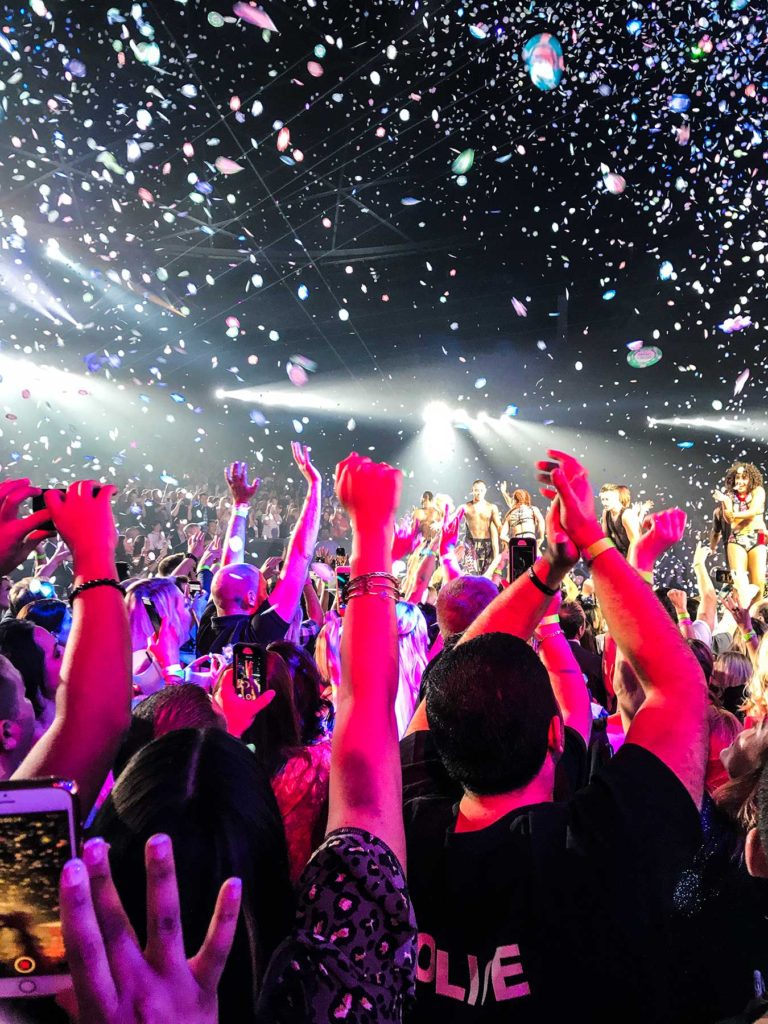 Brunch at Giada Las Vegas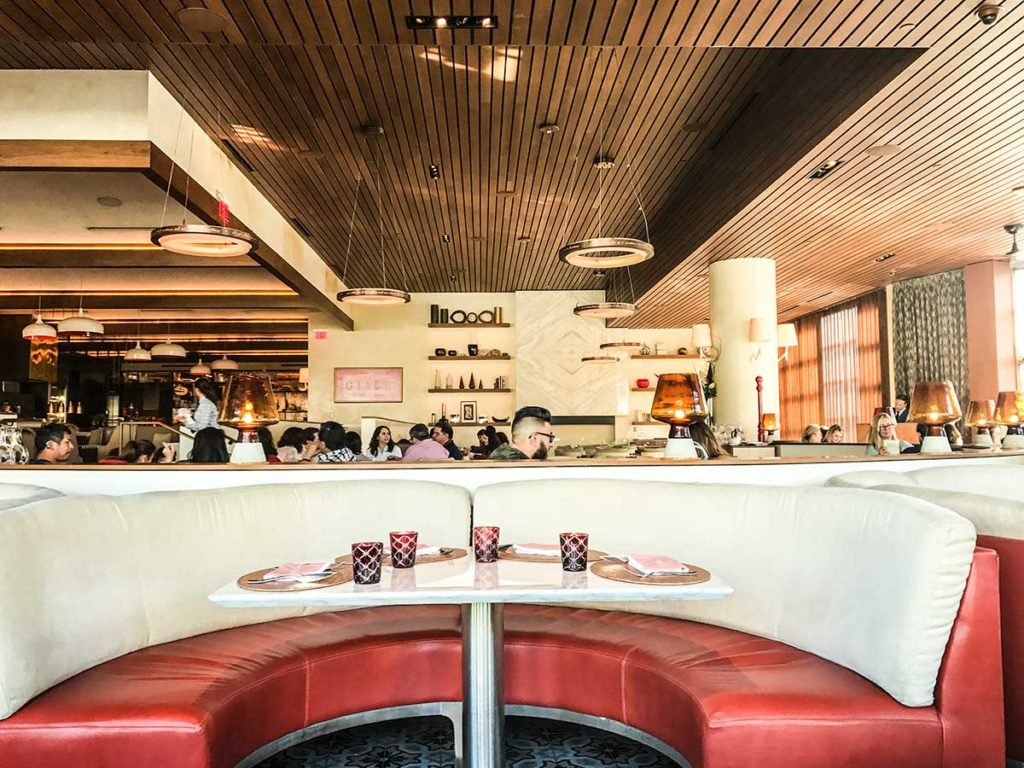 Tuscan, elegant, clean lines at Giada Vegas.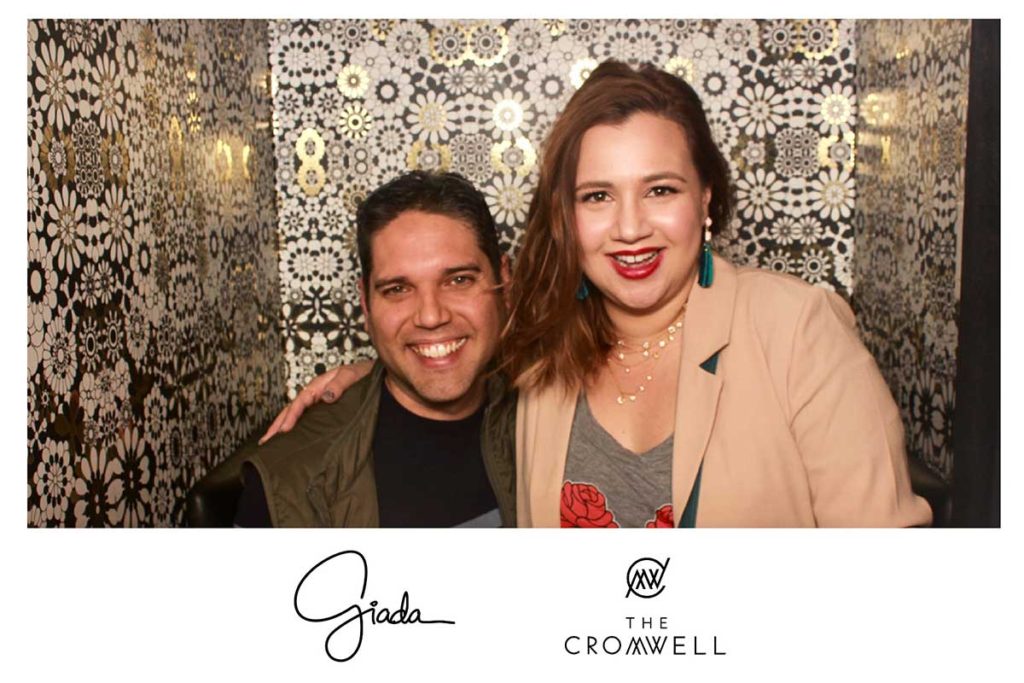 Before going in for brunch at Giada's, there's a cute photo booth and we had to stop and take a pci!
  A white sangria with mint lemonade. Best way to start the day!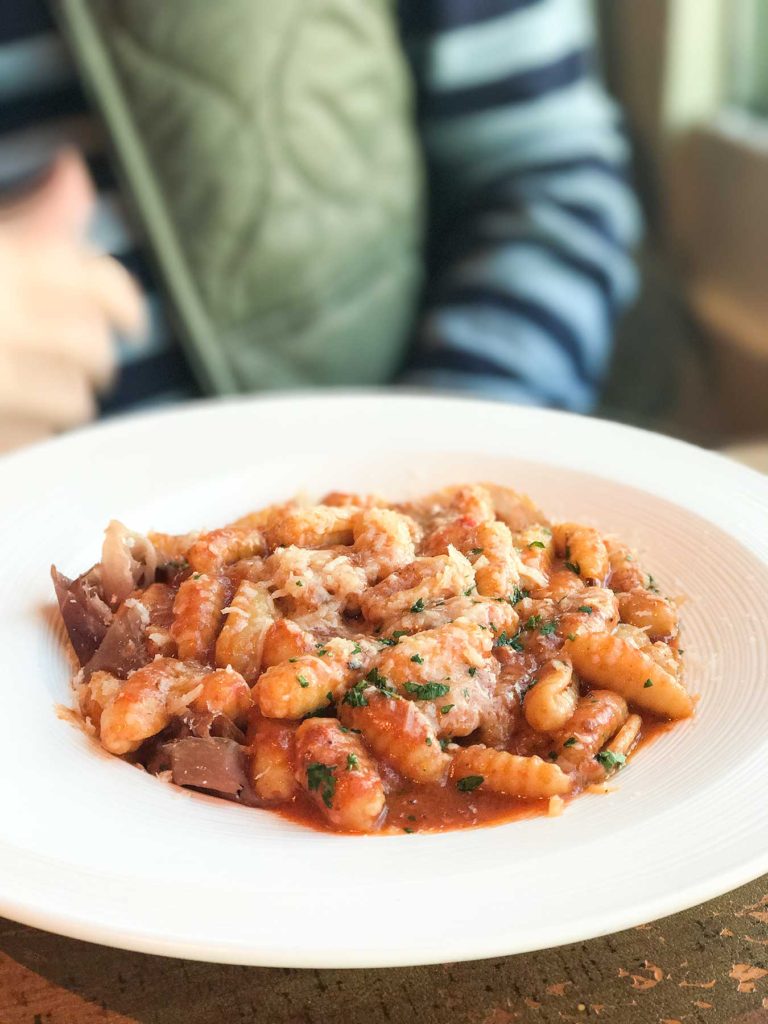 Miguel had a delicious in-house made gnocchi pasta with prosciutto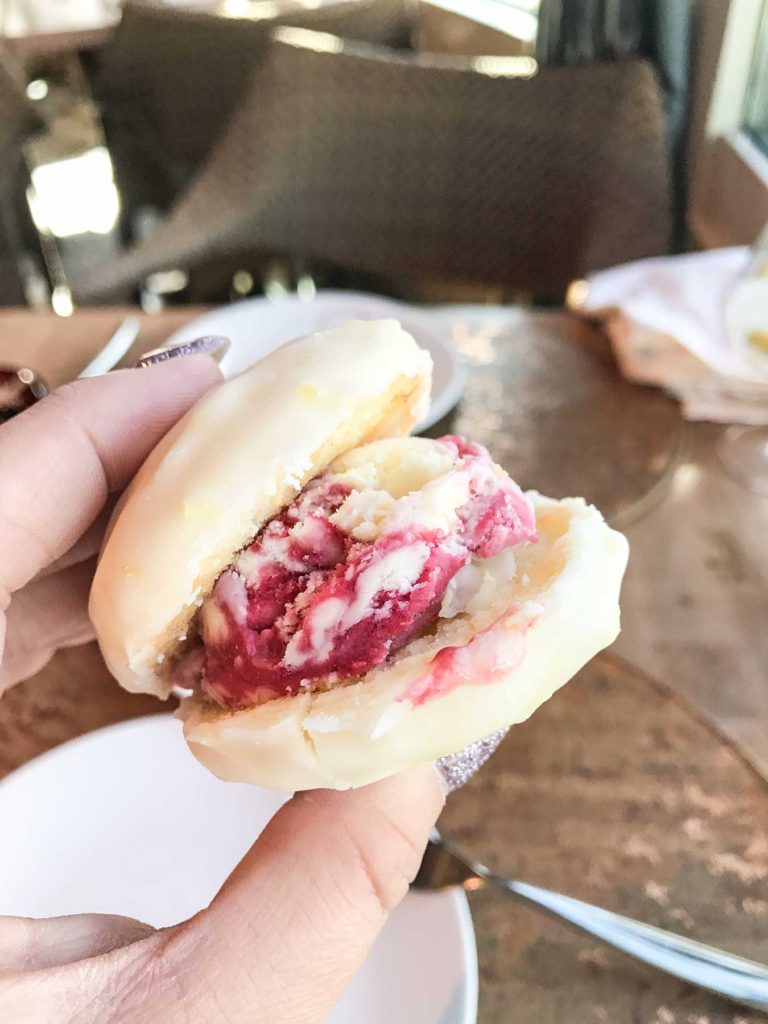 For dessert? The waiter convinced us to have these lemon ricotta cookies with mascarpone raspberry ice-cream cookies and I'm so glad we gave in!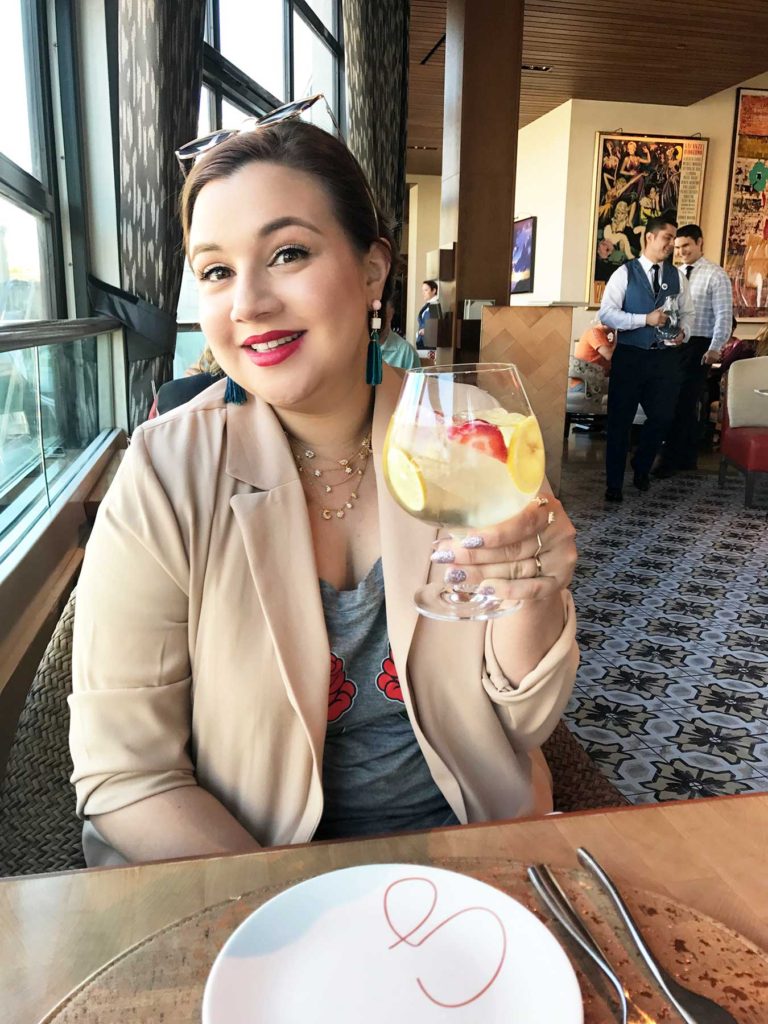 Cheers to delicious food and great company!
Nectar Bath and Body Treats Boutique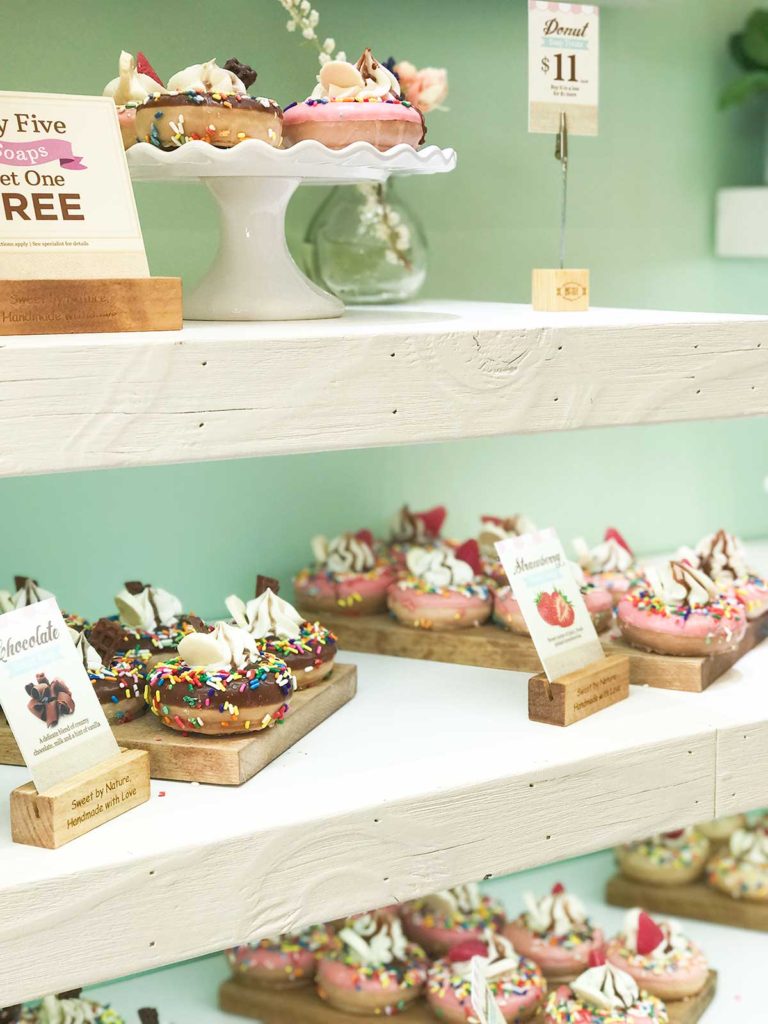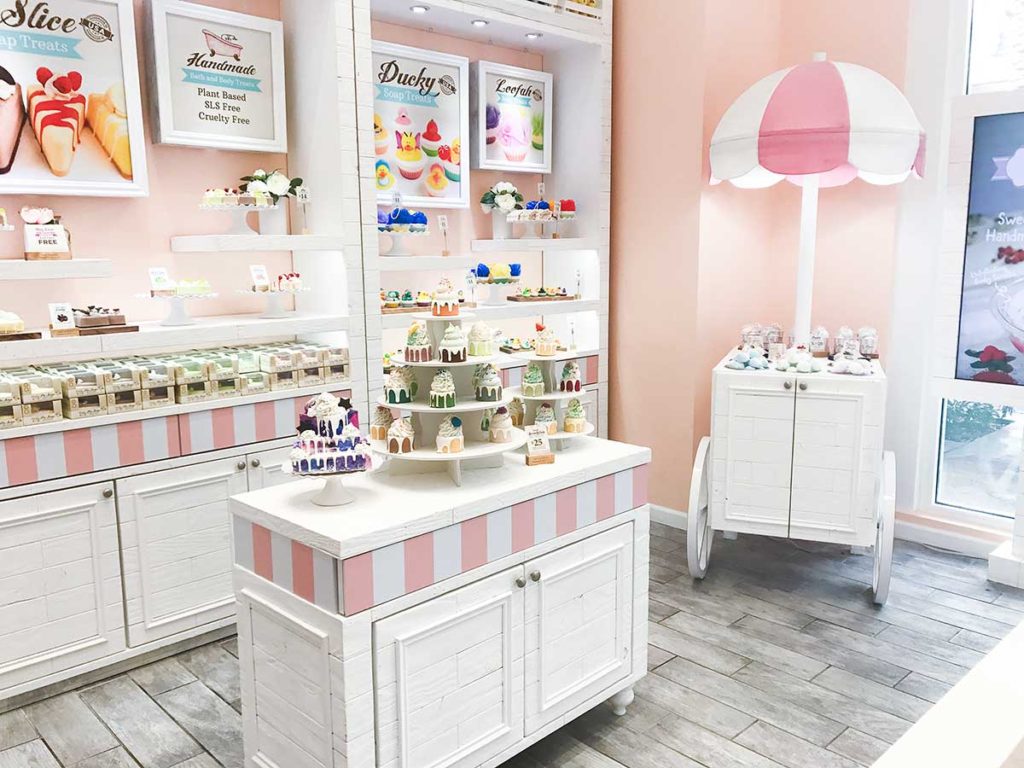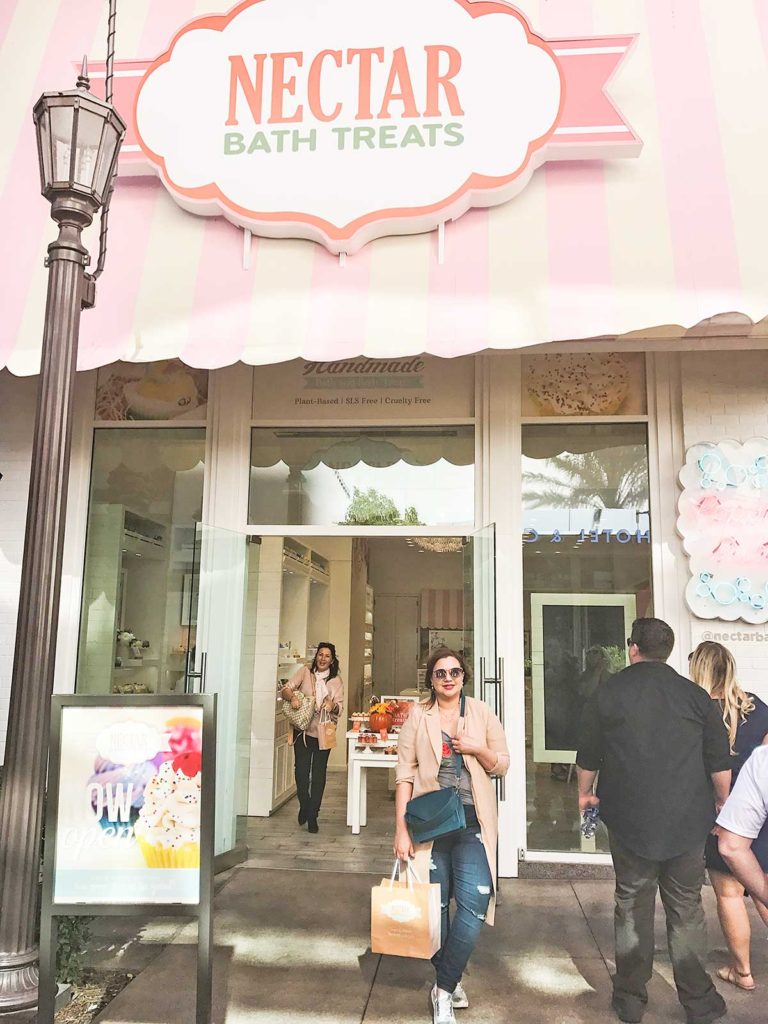 This boutique sold soaps in the shape of desserts and I bought a bunch of stuff as Christmas presents. They also have an online tore you should visit. I swear, the cutest dessert-shaped soaps I've ever seen as well as body scrubs and lotions. I seriously did not want to leave this store.
Miscellaneous Stops on Las Vegas Strip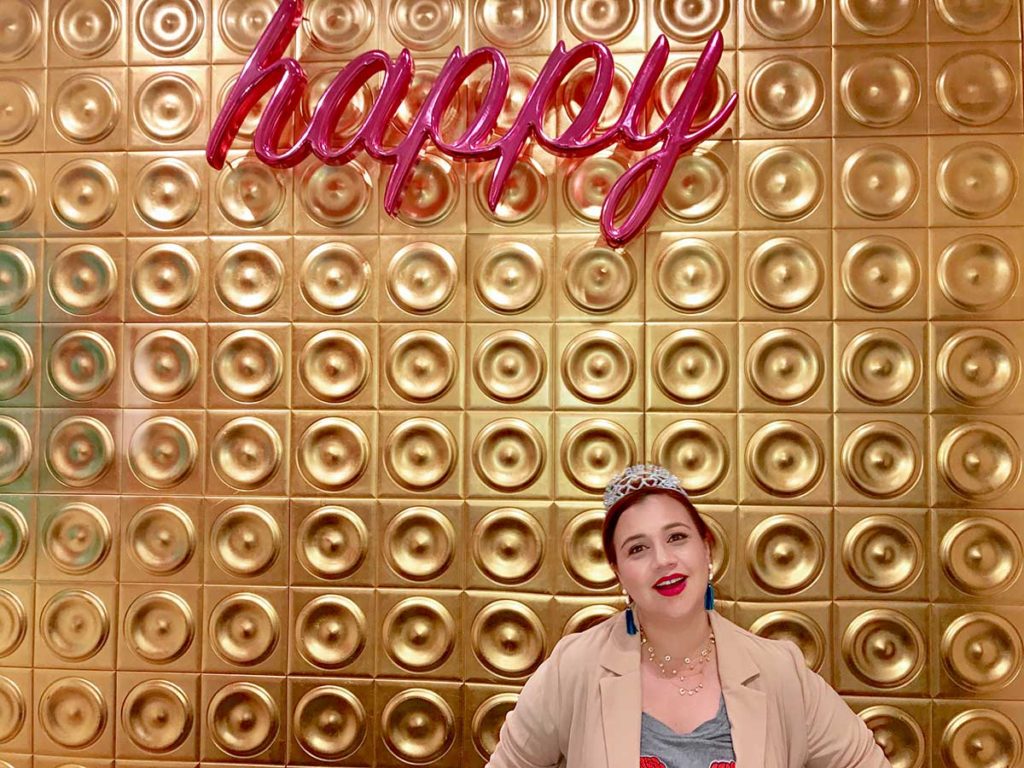 At The Kate Spade store inside The Venetian.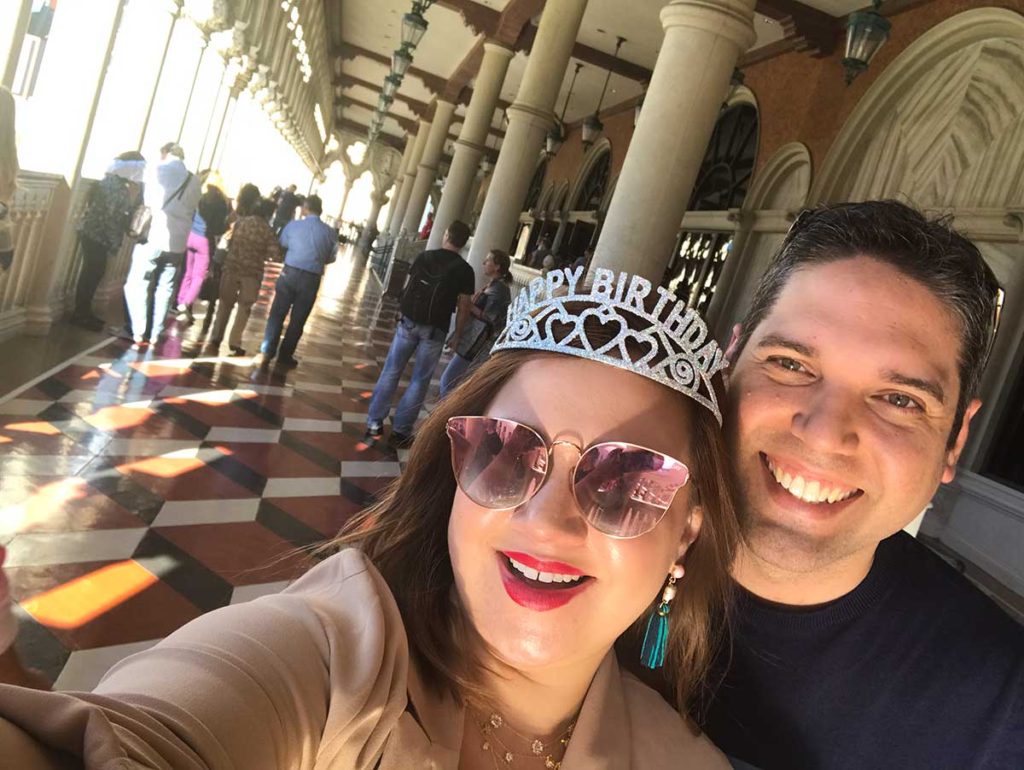 Inside The Venetian. This hotel is spectacular: the architecture, the restaurants and there's high end shopping.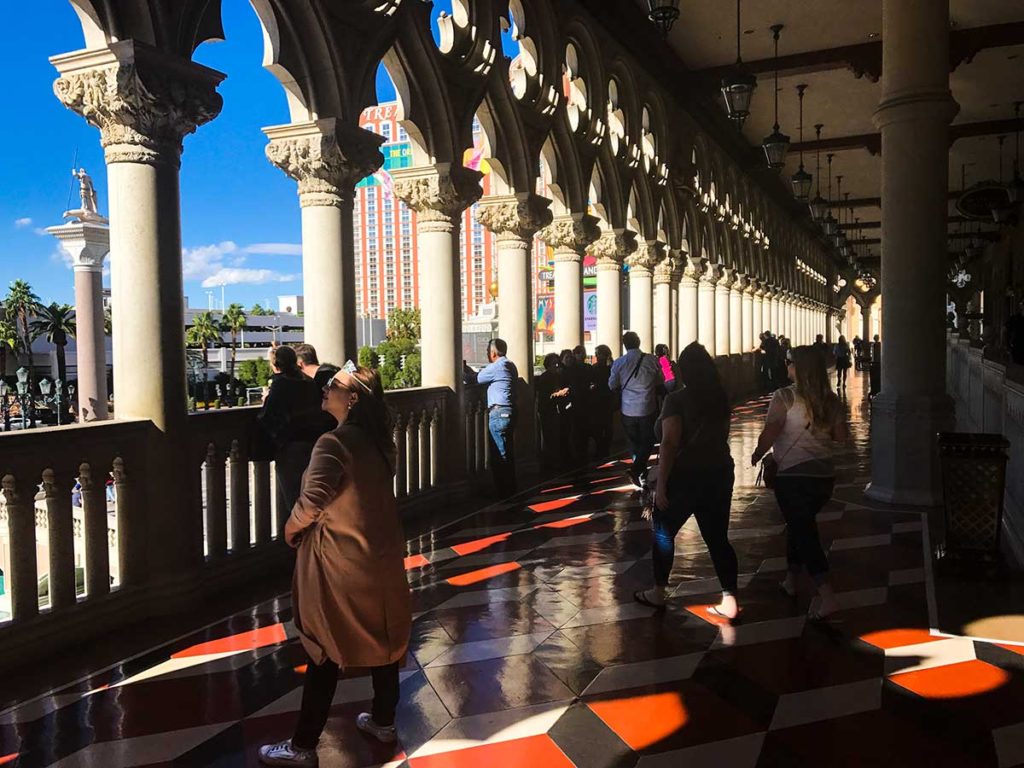 The Venetian is mind-blowing.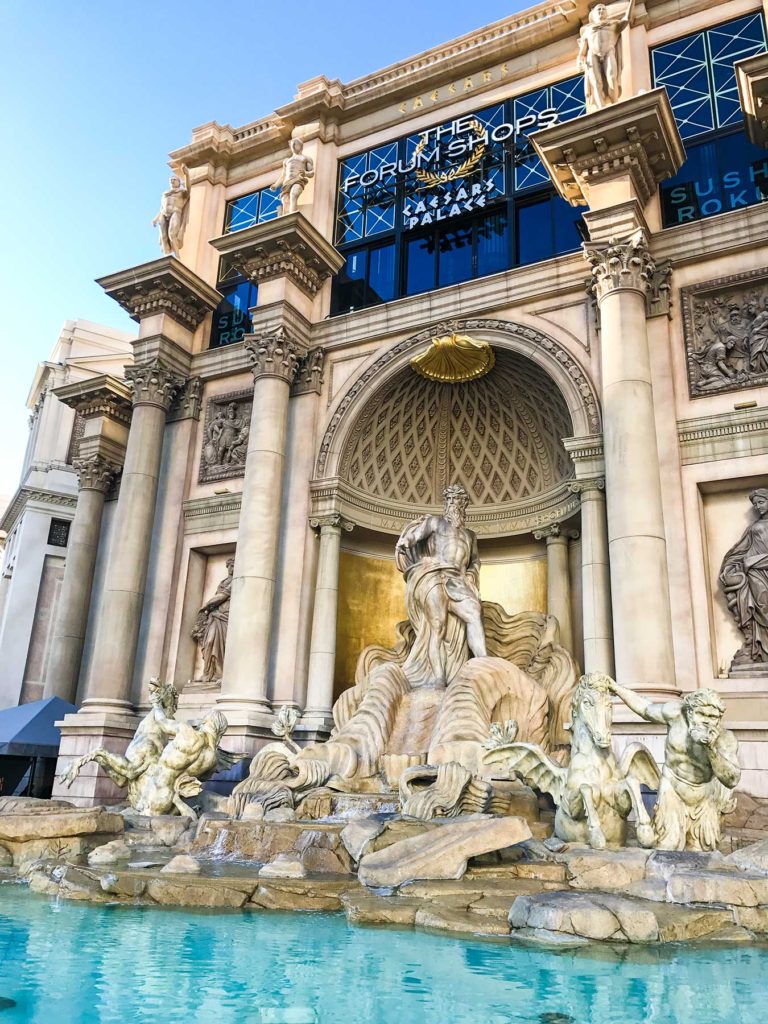 There's shopping strips in every hotel.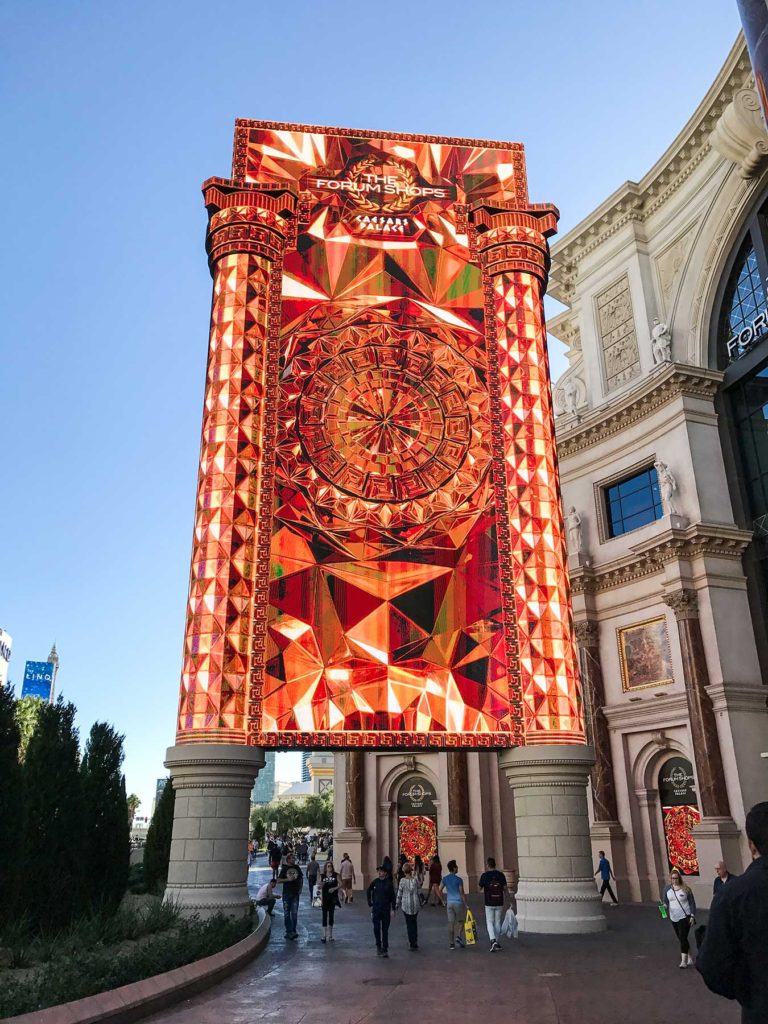 Caesar's Palace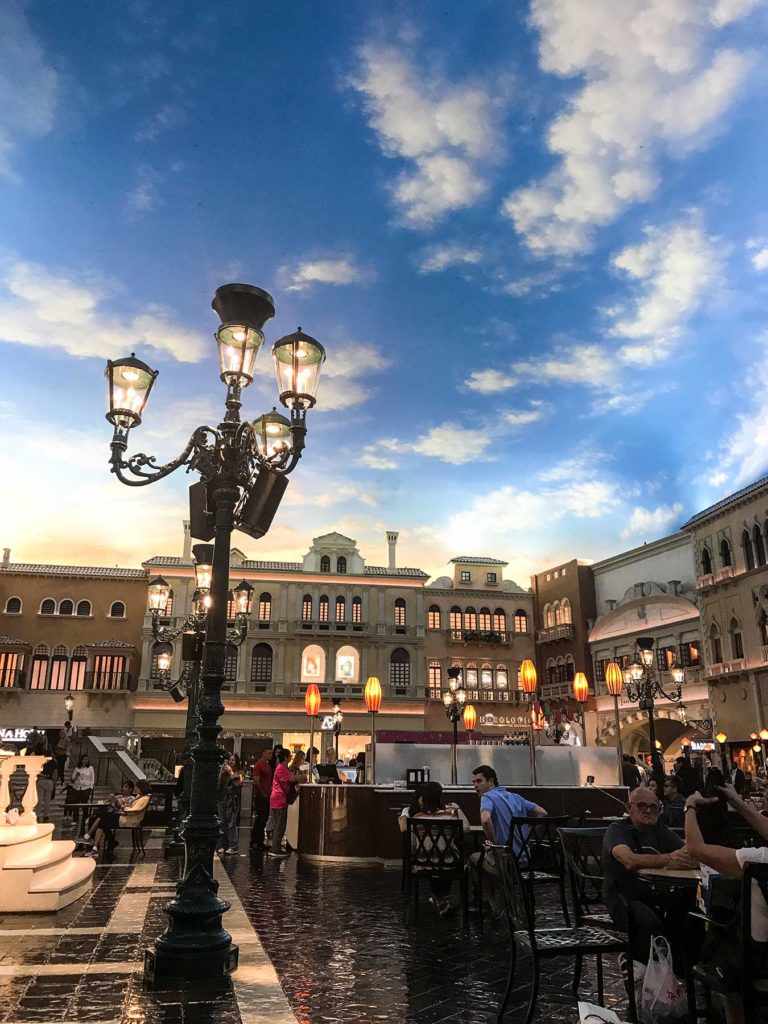 Inside The Venetian: a fake sky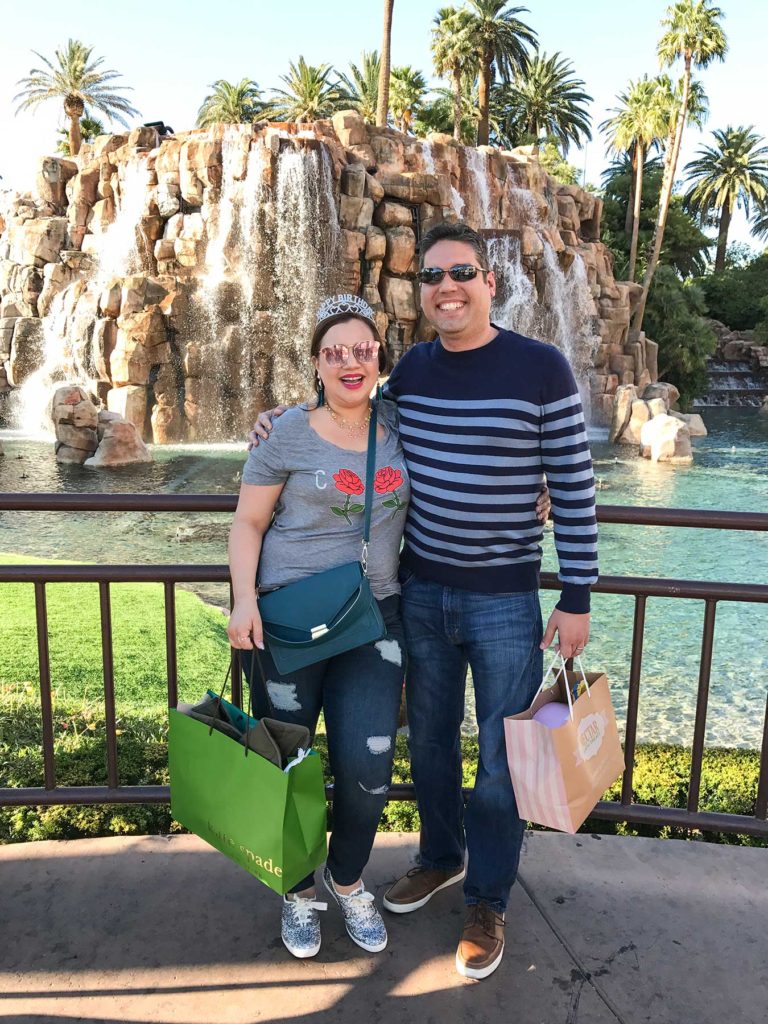 Drybar Las Vegas to get a Birthday Blow-Out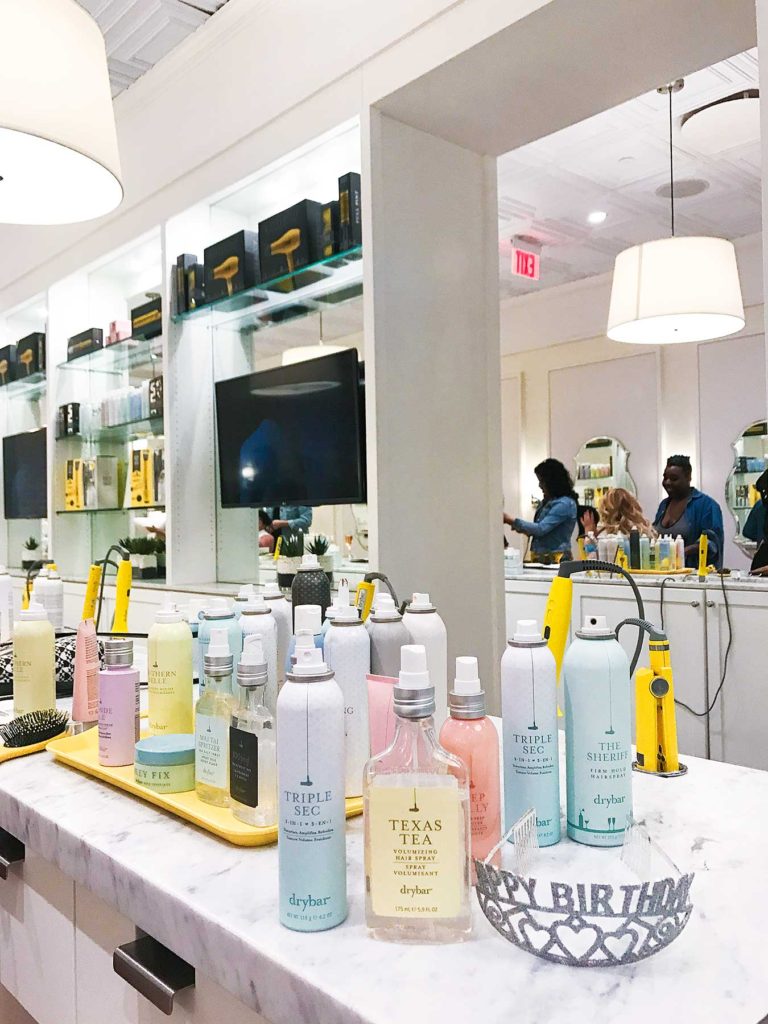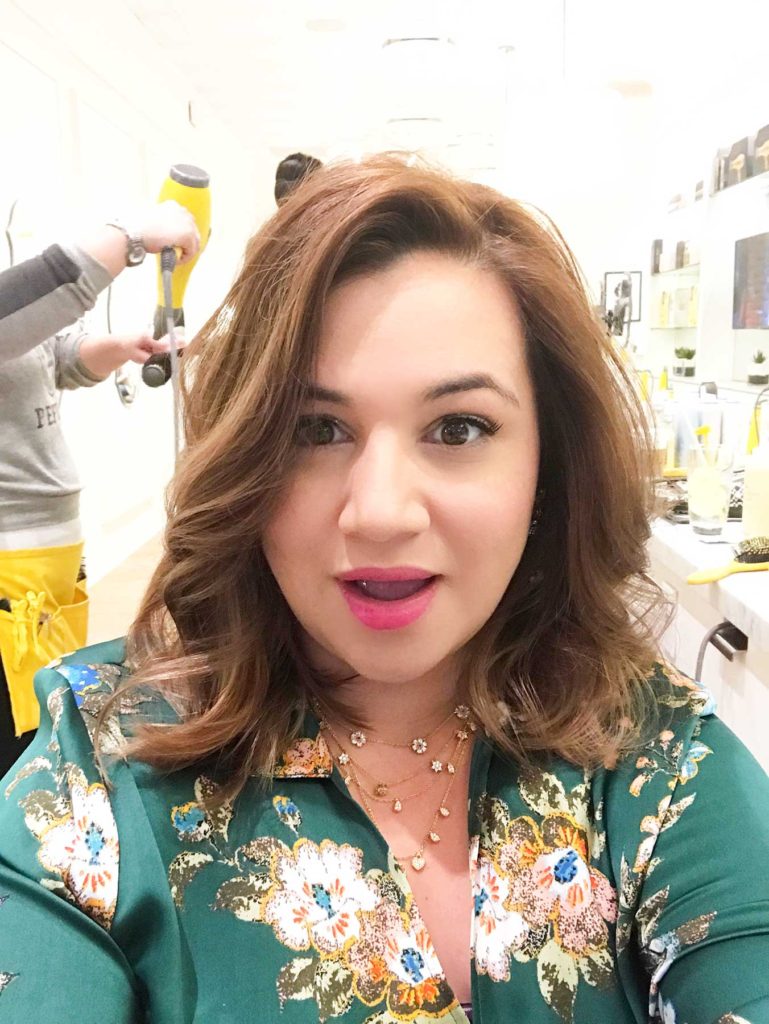 On my birthday, I made an appointment to Drybar Las Vegas where they have a fully stocked bar. What?! So sad I was alone! It was a moment to share with girlfriends but I was there by myself while hubby was in our hotel room. It was so fun to get pampered and my hair looked cute all day!
Birthday Brunch at Mesa Grill by Bobby Flay
*Disclaimer: It was very dark inside this restaurant so I couldn't get tons of pics but I wanted to highlight our favorites! Also, Bobby Flay has a show on Food Network called "Brunch at Bobby's" and we're OBSESSED with everything he cooks. We wanted to have brunch at Bobby's too! This is definitely a must if you're  brunch foodies like we are! We picked this restaurant for my official birthday!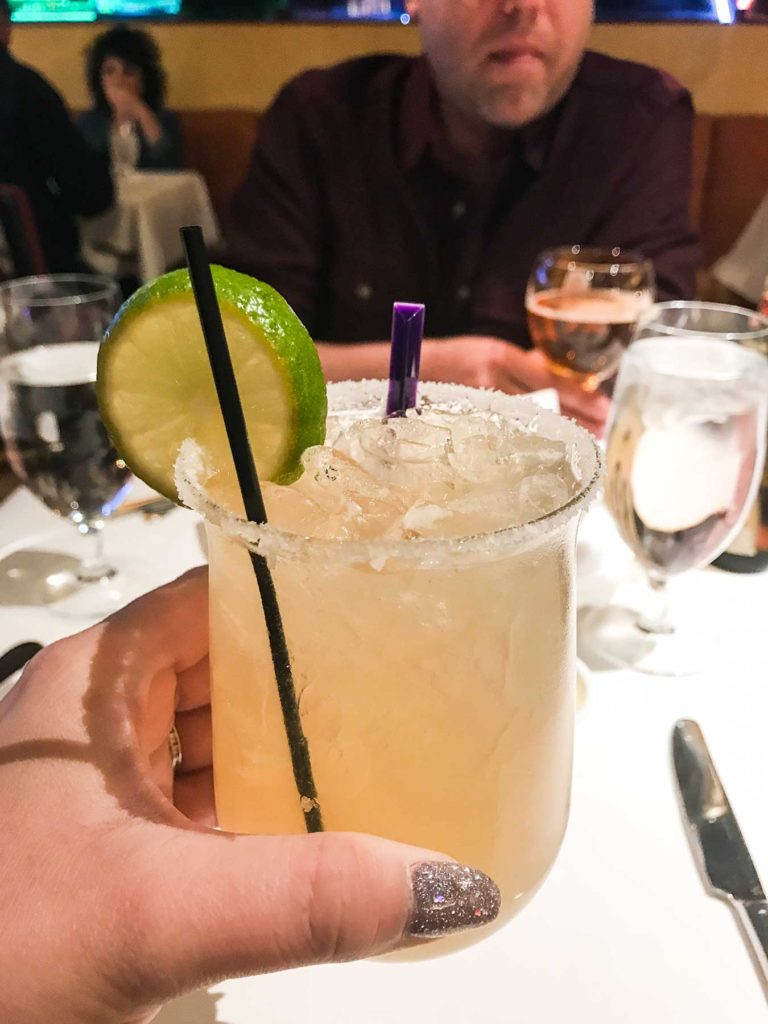 The best margarita I've had, hands down! And I've tried many! This is the "Partida Margarita."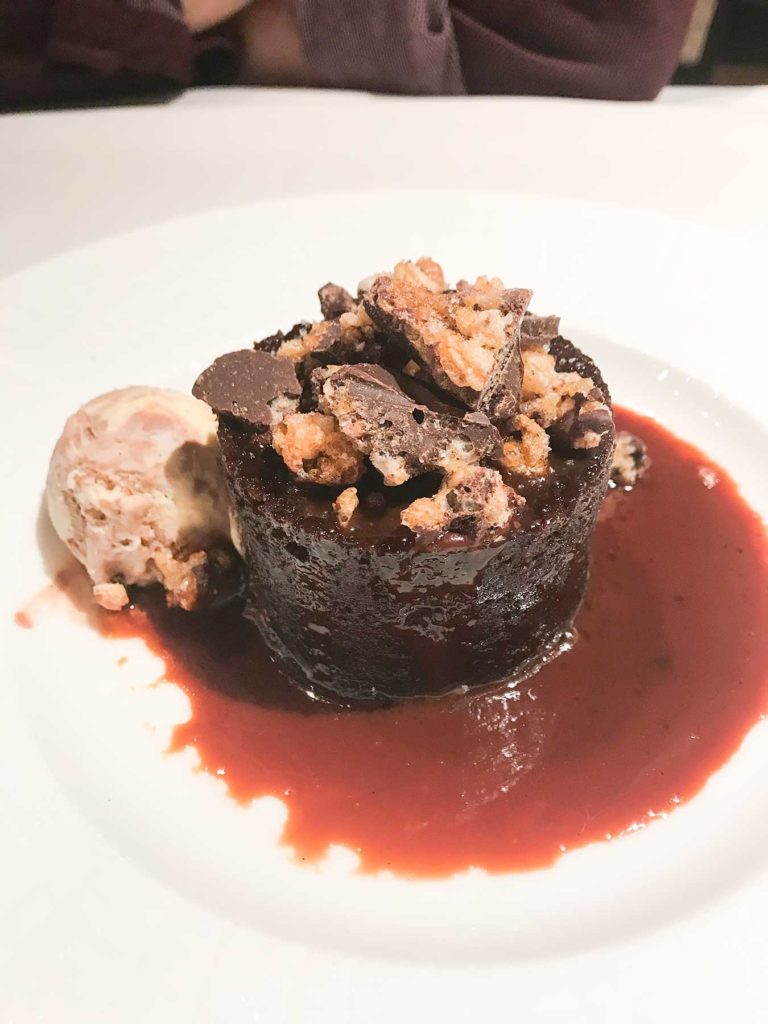 This was the sticky toffee salted cajeta chocolate pudding. The name was so tongue-tied but we couldn't stop eating this dessert with my hubby. It was rich, sweet, savory, warm and light. This was the perfect ending to our trip!
Las Vegas: How We Rolled
Airline: United Airlines (we were going to take Southwest because it was less expensive but United has this awesome flight that leaves at 3:40PM so we didn't have to wake up so early)
What We Packed: We left on Friday and came back Sunday. We each had a carry-on bag. I had one fancy outfit for Britney's concert plus some cute flats for her show. I had two casual and cute outfits, one for Saturday and one for Sunday. One ting I didn't expect? All the walking we did so I packed a pair of cute sneakers too!
Hotel: Planet Hollywood Resort and Casino. Hubby chose the hotel where the Britney concert was taking place because we arrived two hours before the concert and he didn't want us to be late since he knows I can take some time getting ready.
How We Got Around: Uber
Where We Ate: Giada's, Mesa Grill by Bobby Flay, Mon Ami Gabi (French restaurant that was highly recommended and was delicious!)
Where I Shopped: Kate Spade inside the Venetian, Nectar Bath and Beauty Treats on the strip, DryBar inside Planet Hollywood Miracle Mile Shops
Shows We Attended: Britney Spears's "Piece of Me" & Penn and Teller
In A Nutshell: Amazing Restaurants, Shopping & Shows

I seriously can't wait to go back to Vegas! I feel we only scratched the surface and I look forward to visiting the hotel spas, J-Lo in concert, more restaurants and shopping. So who wants to go?!
Facebook Conversations