A couple of weeks ago, right before my birthday, I took you guys along my adventure trying out the Bubble Facial by Natura Bissé. I had gotten a Natura Bissé facial before and they are wonderful-feel good facials that leave your skin glowing for days. Their products  have become some of my favorites for cleansing because they're gentle but effective and are a t a very comfortable price point for high-end skincare. My favorite products of their are the Vitamin C Souffle Mask which smells like orange and makes my skin glow immediately, great for the morning after partying and their Stabilizing Mask which is great if you are oily or acne prone like me and want to stop a blemish in it's tracks.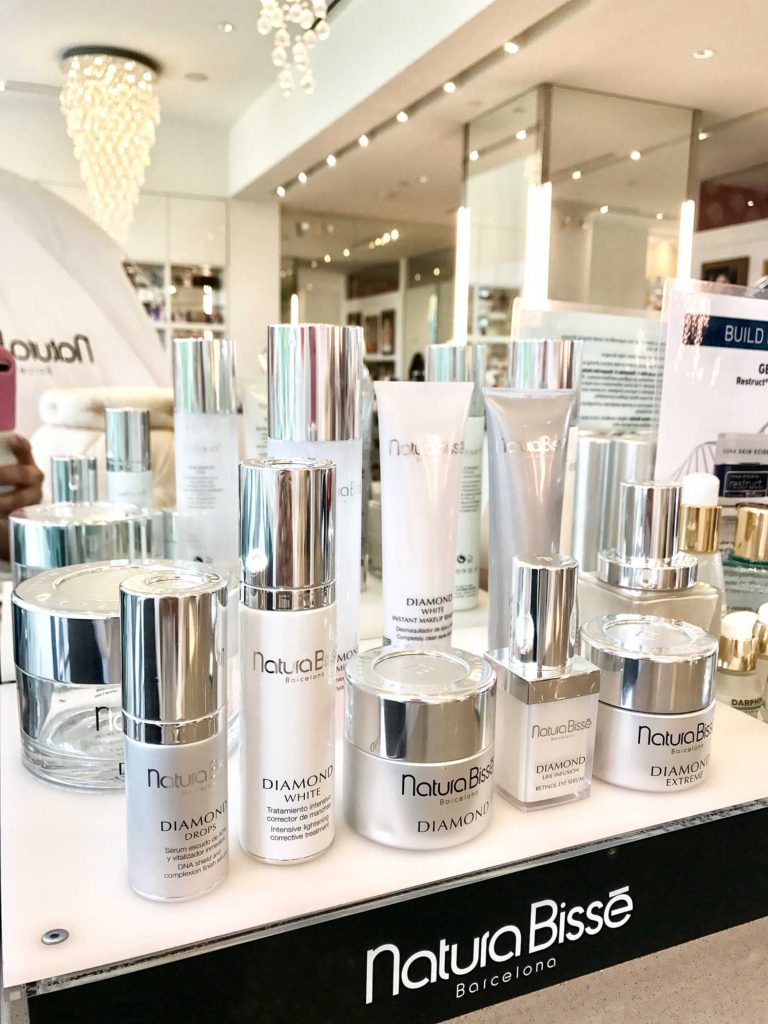 So I loved that before entering the bubble, you get comfy in a plush robe and slippers. Underneath, there's a mesh-type disposable top that you'll be wearing once you step inside.
The experience of this facial is like no other I've been to. The bubble is 99.95% pure air and it' a surreal feeling to walk into. It involves your mind, body and face and it forces you to concentrate on this "me time" and relax. It's so hard to be present in a moment nowadays with all the alarms coming from your phone and in my case, even my insulin pump makes noises, so it was nice to not worry for an hour.
Ironically enough, the sophisticated ritual starts with Virtual Reality glasses, soothing images and an accompanying audio to get you ready for the actual facial.  Who knew technology would actually help me disconnect?
After the initial virtual reality portion, the glasses are removed and you experience a tailored facial by a Natura Bissé expert. There are no extractions, microdermabrasion or harsh peels during this experience. You can fall asleep and let the esthetician pamper you with no suprises.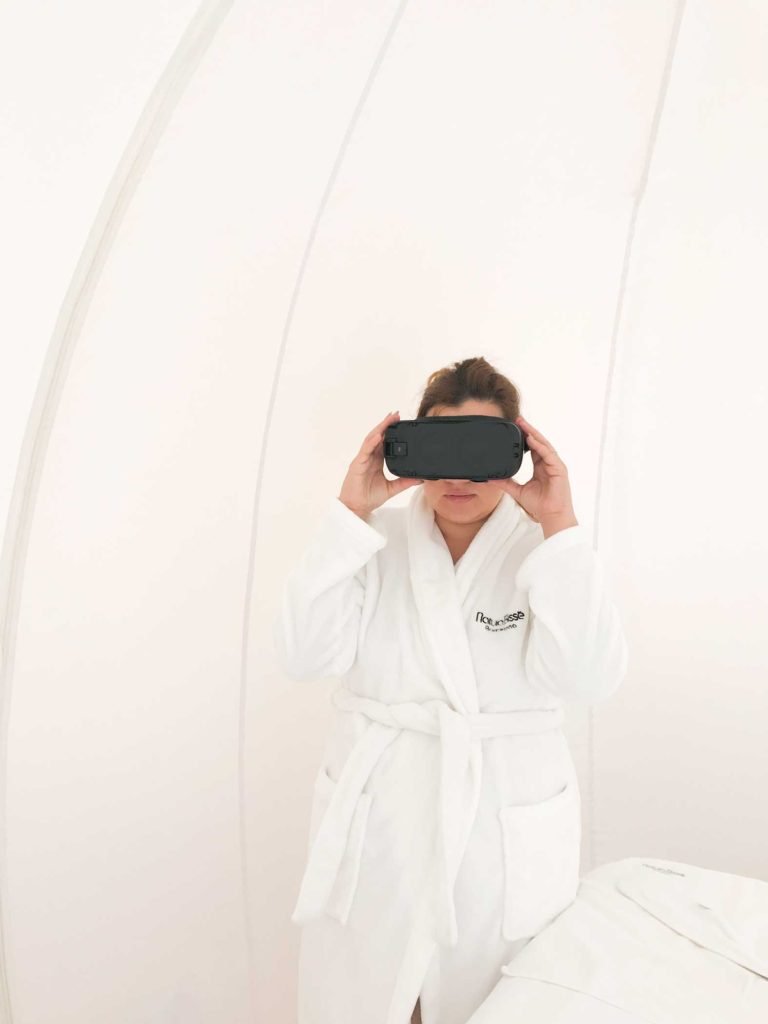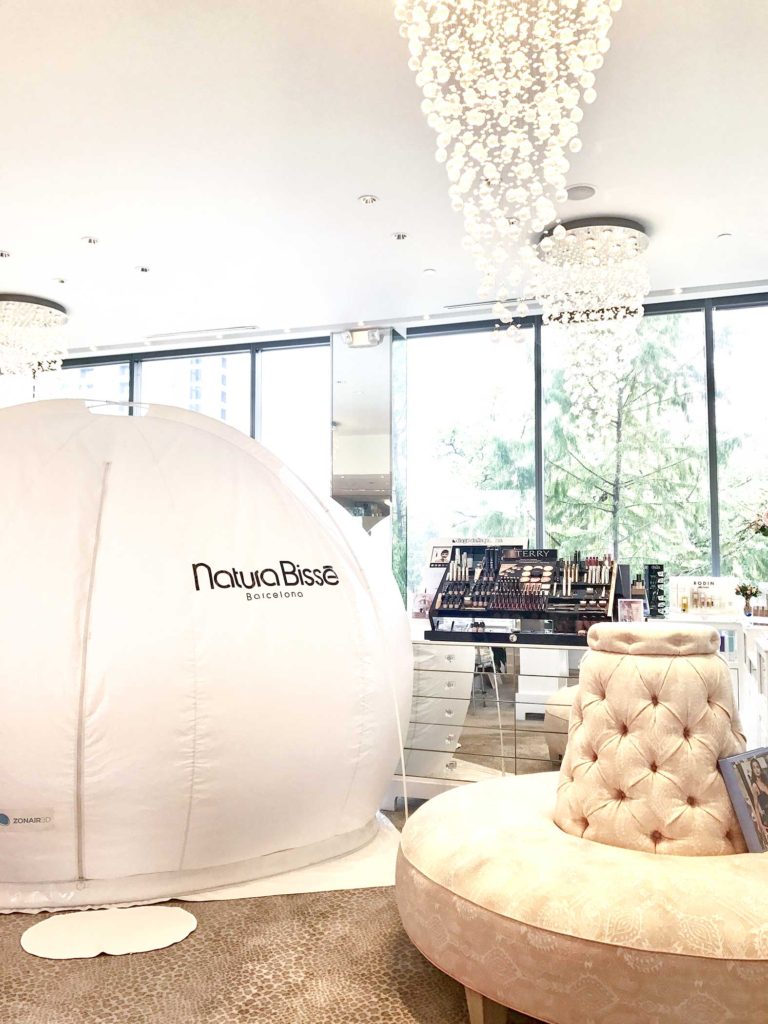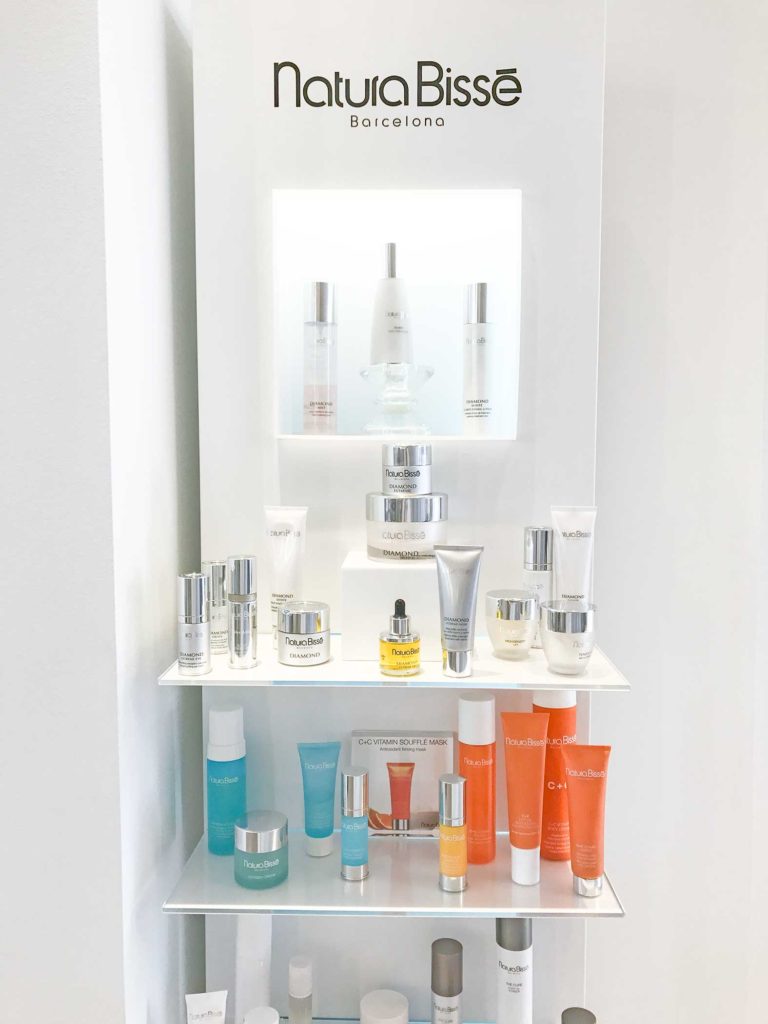 After the facial, I headed home to pack for my Vegas birthday weekend! The key to maintaining the amazing glow I had after my facial was to keep a gentle routine with some Natura Bissé products so I have been slowly integrating more of them to my routine and will share an updated skin routine soon.
After my pregnancy though, my skin has been a bit unstable and having hormonal breakouts in my chin area and this facial seemed to calm it down. Every time I get a facial, I discover that if I follow a committed gentle treatment at home, it keeps my skin under control. For more serious matters like extractions or peels, I love to get my facials and have an expert tell me what my skin needs.
Thank you Natura Bissé for inviting me to try out this facial! I loved it! I hope you come to Houston more often.
Have you had a facial? Read why you should! Have you tried the Natura Bissé products?
Here are some of my favorite products below:
Facebook Conversations