Raise your hand if you've been watching the Winter Olympics? I've been glued to the TV watching figure skating especially for USA team skater Adam Rippon and his quote-worthy interviews. I've also been gawking at their sparkly outfits and gracefulness because #goals. What has also been on my mind? Korean beauty because I'm#KBeautyObsessed over here! Ever since becoming mainstream in the aisles of Sephora and Ulta I'm hooked on their fun packaging and powerful ingredients.
SHOP THE POST:
Sheet masks, sleeping face masks, foot peels and any other skincare trend you've seen in cute animal/fruit/nature shaped packaging popping up everywhere from Marshall's to Macy's probably started in Korea. I bought my first Korean beauty products on a trip to Europe and then was super happy to find them locally and online afterwards. For me it all started with the compact cushion from Amore Pacific, the first Korean brand I ever knew about. I do want to advise you though to shop Korean beauty products at trusted department stores and websites because I've heard bad stories about Korean beauty at discount stores so don't do it. I've compiled a fun bunch of products I've found on Amazon that I hope you push yourself to try, even if it's just one.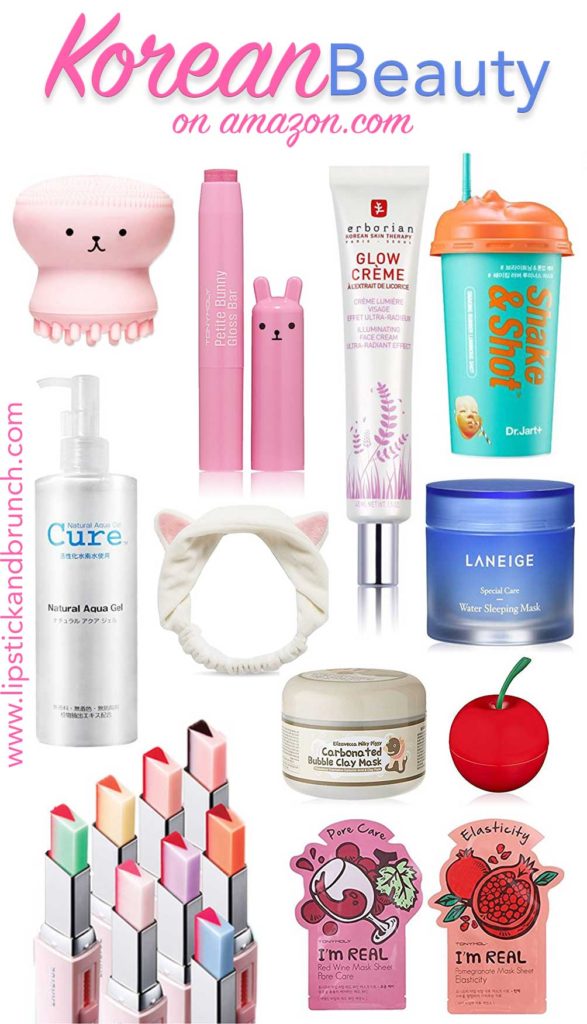 SHOP THE POST:
Have you tried Korean beauty products before?
Any favorites you have that I should try?
Facebook Conversations