*This post is written in collaboration with JCPenney. Don't worry, all thoughts and opinions are my own.
It's been weird stepping away from the blog to spend time with family this past week but it's also been fully rewarding to give all my time to my husband, my in-laws who are visiting from out of the country and my family, especially my little brother who is visiting from college. I love how we come together as a family during this time of year and we look forward to this with my husband every passing month. Also, on New Year's Eve, 7 years ago, I met Miguel and he asked me out to dance and now we've been married for four years!  December 31 is always an extra special date for us and we love to celebrate how lucky we are to have each other.
As an adult I realize more than ever that this time of year is all about giving our time and undivided attention to each other. My parents, aunts and grandparents live an hour away from us but every year we go to each one of their houses and we have long visits where we catch up and spend time with each other. This brings joy to every family member we visit and it really is a #JoyWorthGiving.
Of course, that doesn't mean I don't shop around for gifts because it's one of my favorite things to do: buy unique presents for other people and seeing that huge smile on their face when they open it. I always love to visit my local JCPenney (which is about 5 minutes away) around the holidays and looks for gifts for all the women in my family–from jewelry to sweaters and even cute hand-bags –it's awesome knowing I'll be able to get them something they really love and I'll still have some money left to get something for myself!
And this year, I found this gorgeous peacock-blue halter dress for less than $55! I love the length to show off my shoes and the soft, slinky fabric and subtle draping at the front which hides any flaws and hugs my curves in all the right places. Because the dress was so affordable I decided to also get a gorgeous three row ring, bangle and rhinestone chandelier earrings to complement my look.
SHOP THE POST: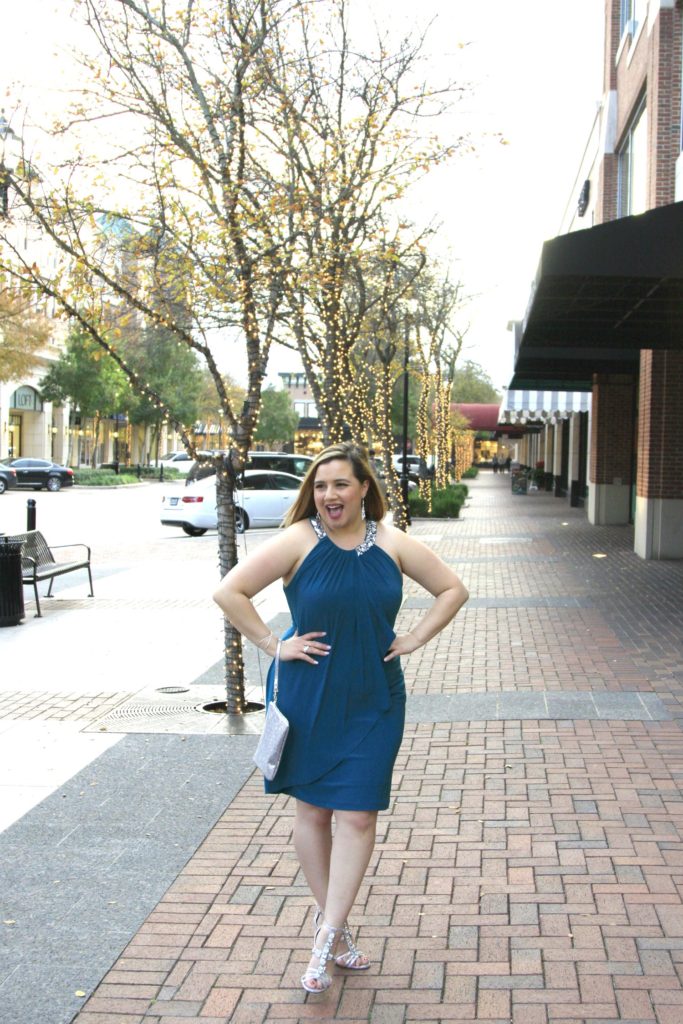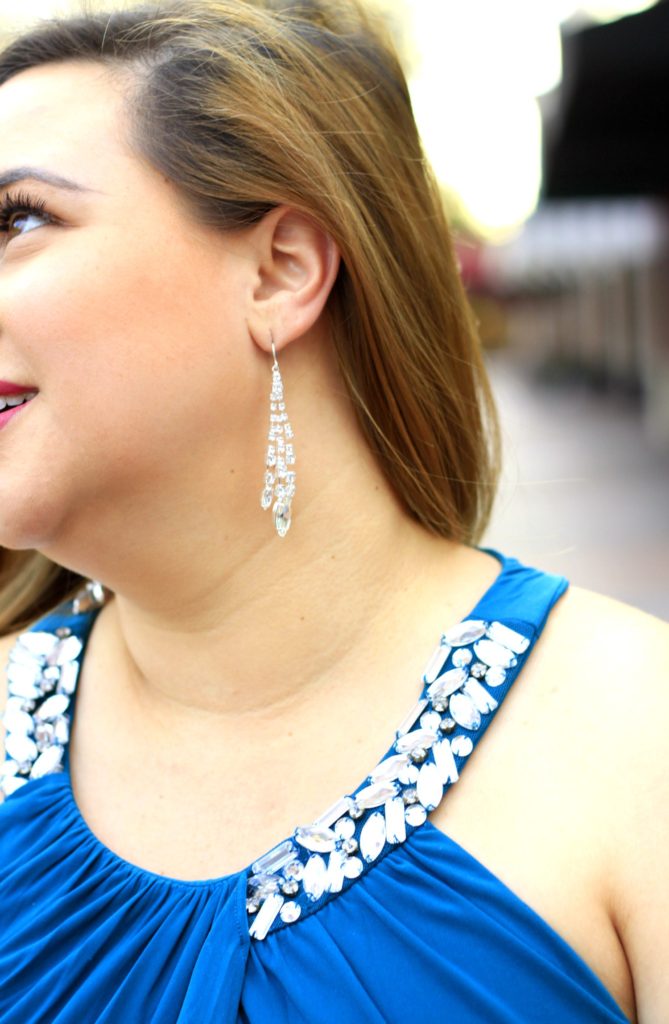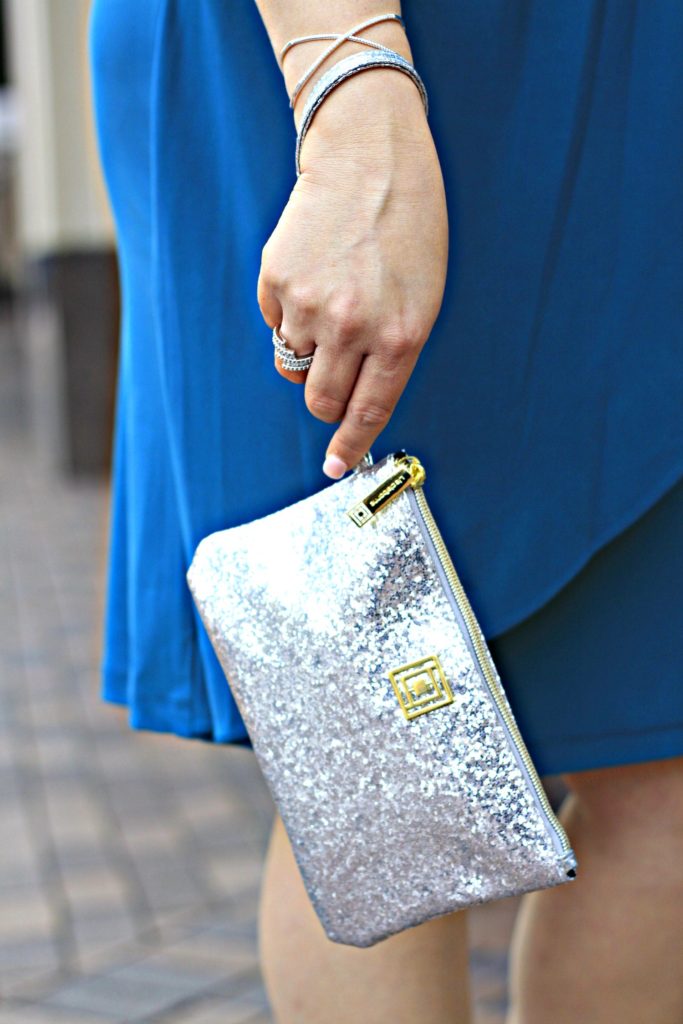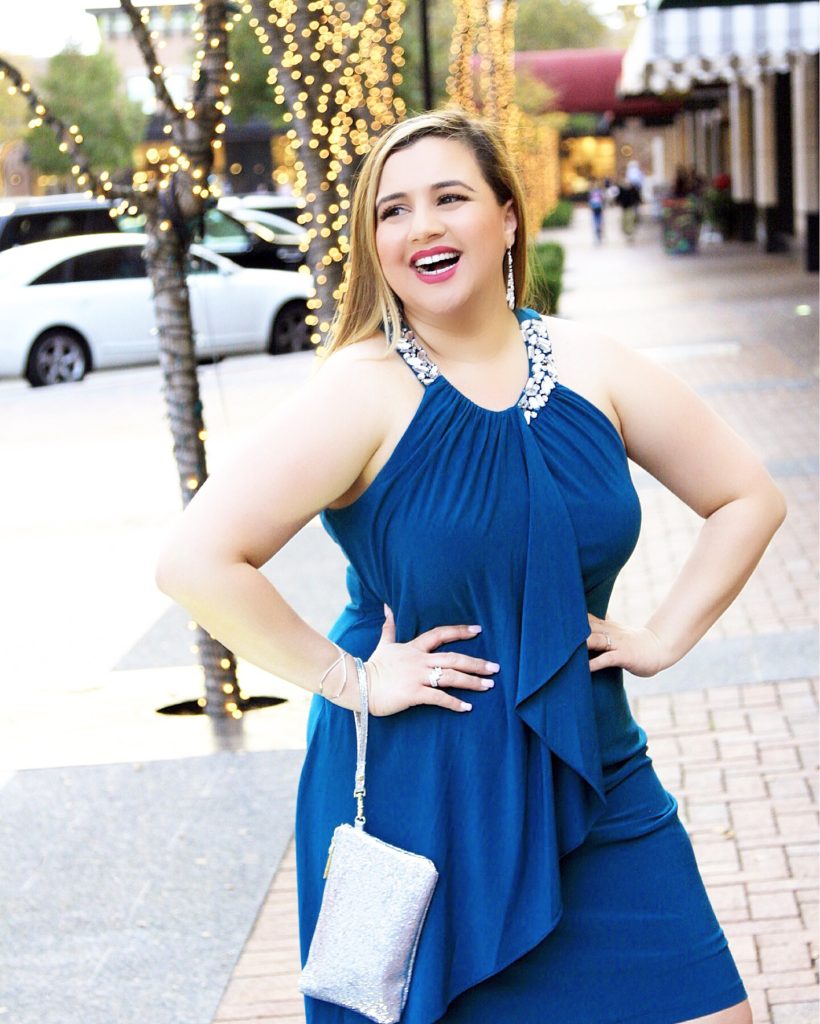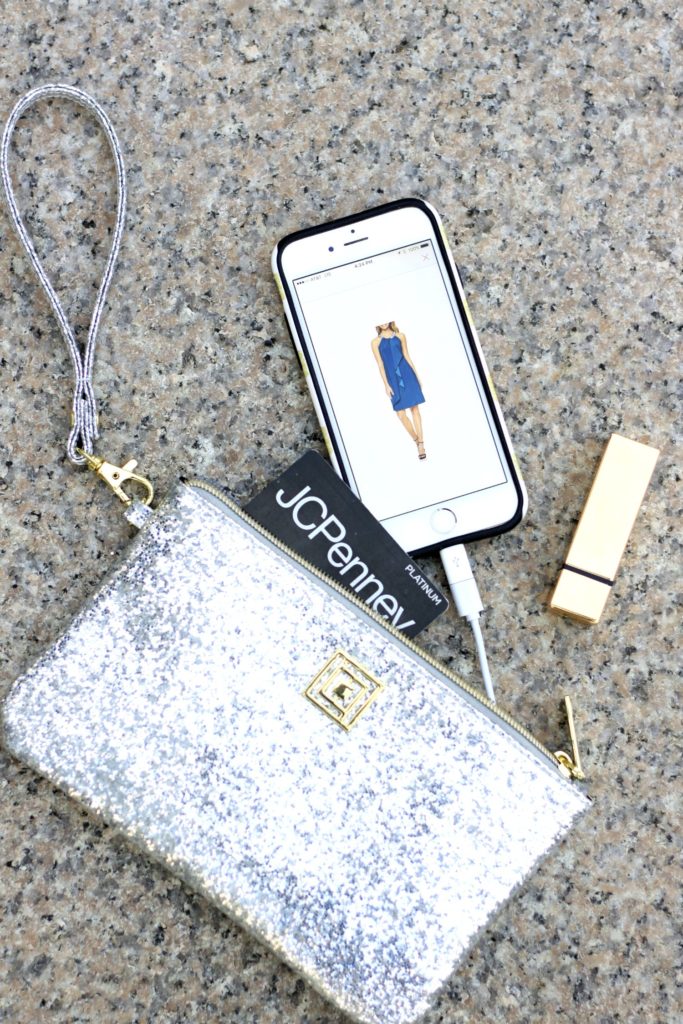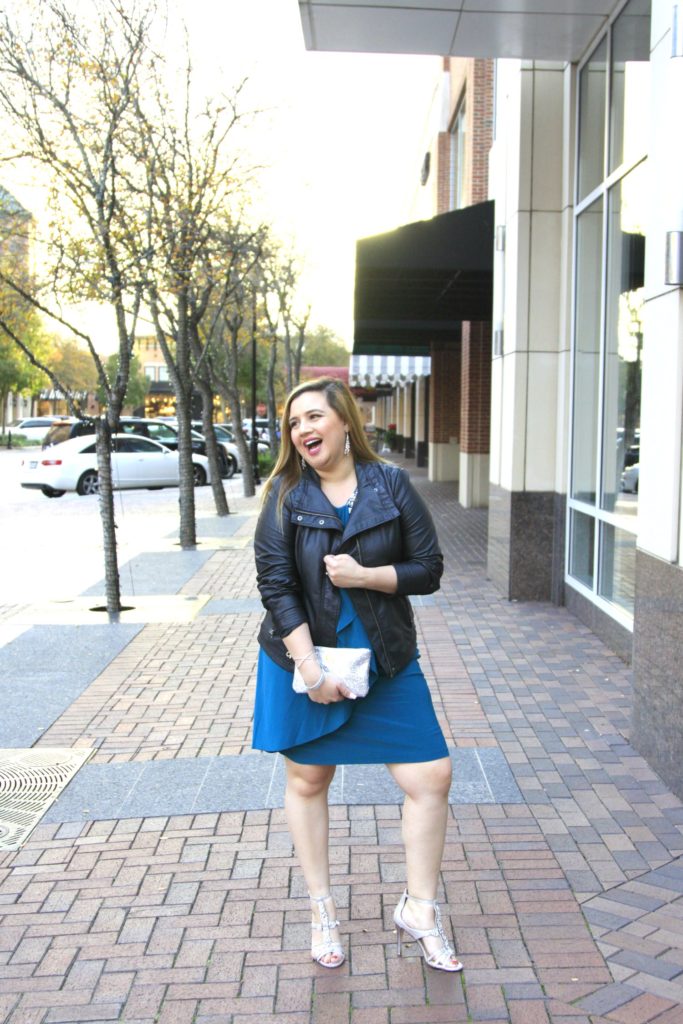 For New Year's Eve we are deciding to forgo our traditional house party and this year and head to Sugar Land Town Square for their yearly NYE bash! That means that I'll be taking photos and videos all night and my phone battery has to last forever. Lucky for me, JCPenney introduced me to the Liz Claiborne Phone Charging Wallet which is on-trend, very light, easy to carry around your wrist and even fits my lipstick, concealer and credit cards for through-the-night touch-ups. It's also available in many more colors but you know me, I always go for the glitter! What's better than being able to easily charge your phone on the go, wherever you are? Especially with all the selfies we take!
SHOP THE POST:

Thanks to JCPenney, I'm giving away one Liz Claiborne Phone Charging Wallet to one of my lucky readers! I am thankful that you take your time to visit my blog every day, follow my style tips and suggestions and it feels awesome to be able to give back and gift you something I love and that will be so useful! Hope you have a Happy New Year and thanks for entering!
*Giveaway is open to residents of the continental USA from December 29 to January 5 at MIDNIGHT. Follow the instructions on the Rafflecopter below to enter and good luck! I'll be announcing the winner on January 6!
a Rafflecopter giveaway

Save
Save
Save
Facebook Conversations