By night three I already felt sleepless in Houston. I live in Sugar Land so it's only a 20 minute drive into Houston during the day with no rain, but at night it usually takes me 30 minutes because I drive slowly back home. Plus, I'm downloading approximately 800 photos each night and editing out the best 20 to include in my blog posts.
Even though I was feeling less energized on night three, I was excited to be able to wear my outfit which was composed of a very special vintage item I had just purchased: my sequin jacket from Vida Antigua. Right when we started snapping photos on the red carpet it started to rain and made everyone run into the Wortham Center. As soon as the show ended, people were trying to make up for lost photo-opp time on the red carpet but it rained again cutting our night short. Of course, I still managed to get enough red carpet photos!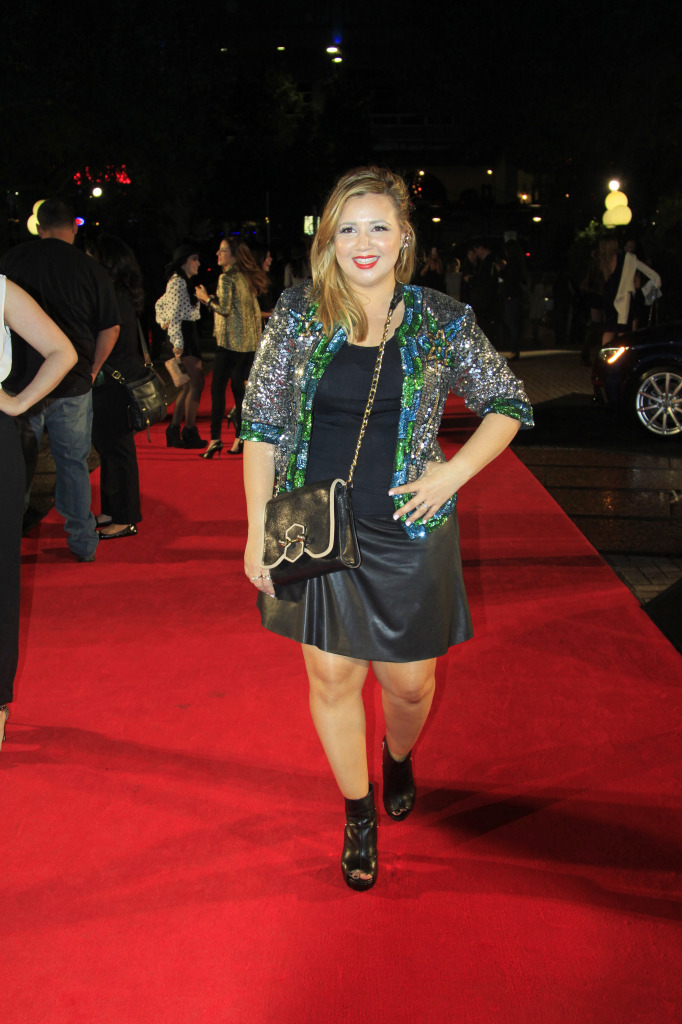 What I Wore. Jacket: Vida Antigua; Shoes: BCBG, Skirt & Shirt: JCPenney; Purse: Botkier; Ear Cuff: Bauble Bar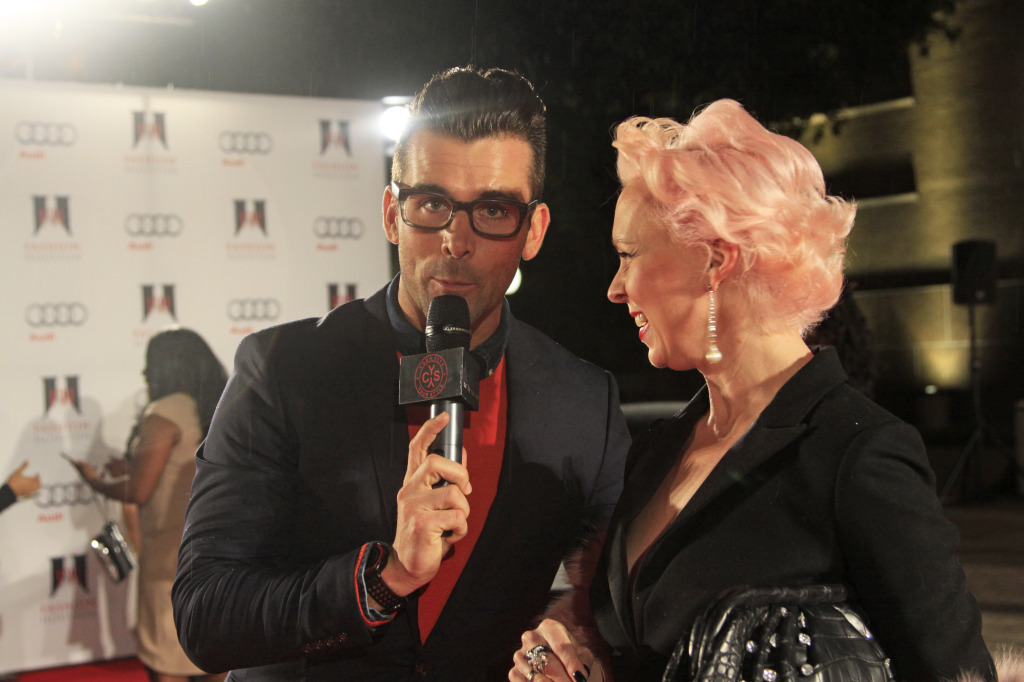 Mike Chabala was the red carpet host that night. Here he is interviewing Vivian Wise.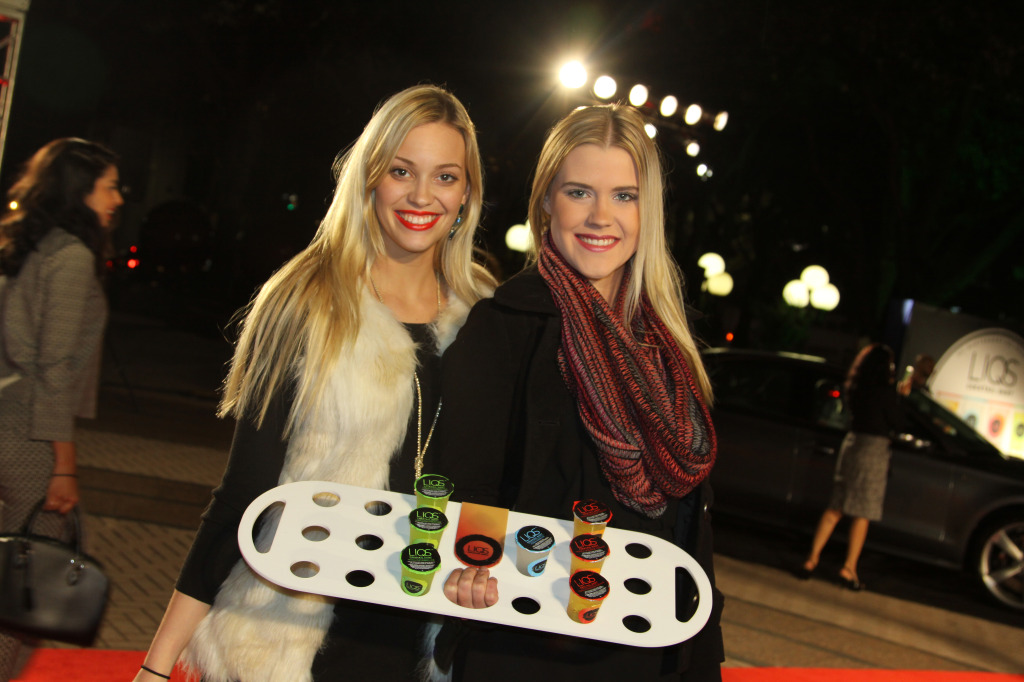 LIQS cocktail shots did a good job of pumping everybody up by always welcoming you with a tasty shot!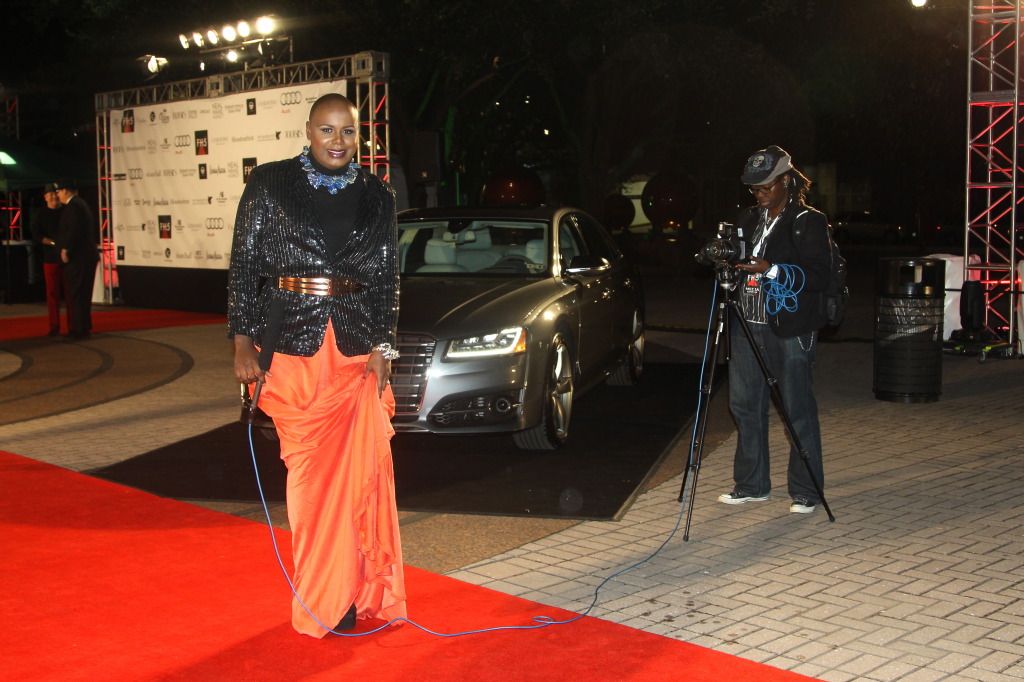 Stylist Joshua Omar Johnson was also conducting interviews on the red carpet that night.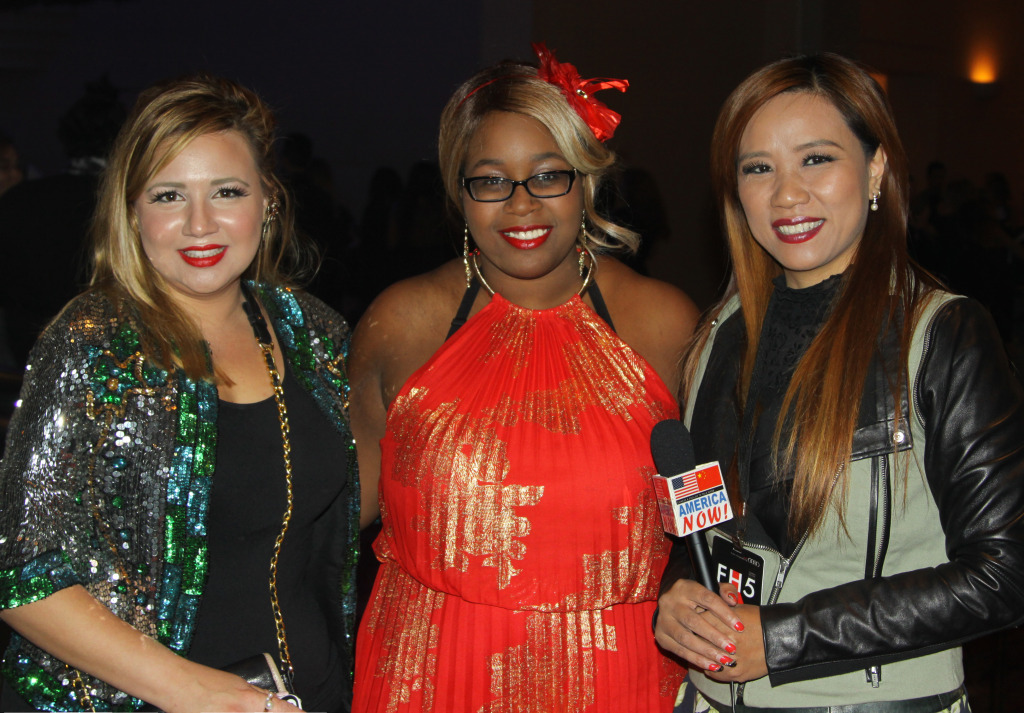 We got interviewed by a Chinese reporter inside the Wortham Center for a Chinese show in Houston called "America Now."
Rebecca Minkoff's show was one I was most looking forward to since I had been reading about her successful handbag business she started in 2001 and how her business has been growing exponentially ever since. She's also very active on Instagram so I follow her and her very luxe life as a designer. Her runway was filled with powdery pastels, fringe, youthfulness and playful sporty, every day wear silhouettes. I also noticed Rebecca used only the younger models and they wore almost no make-up.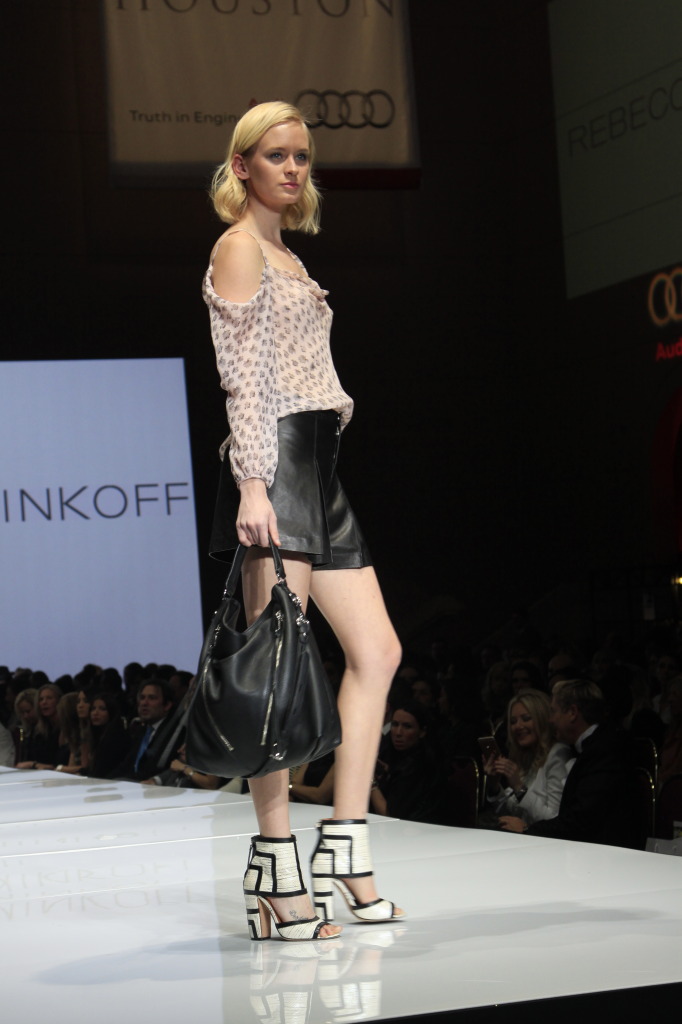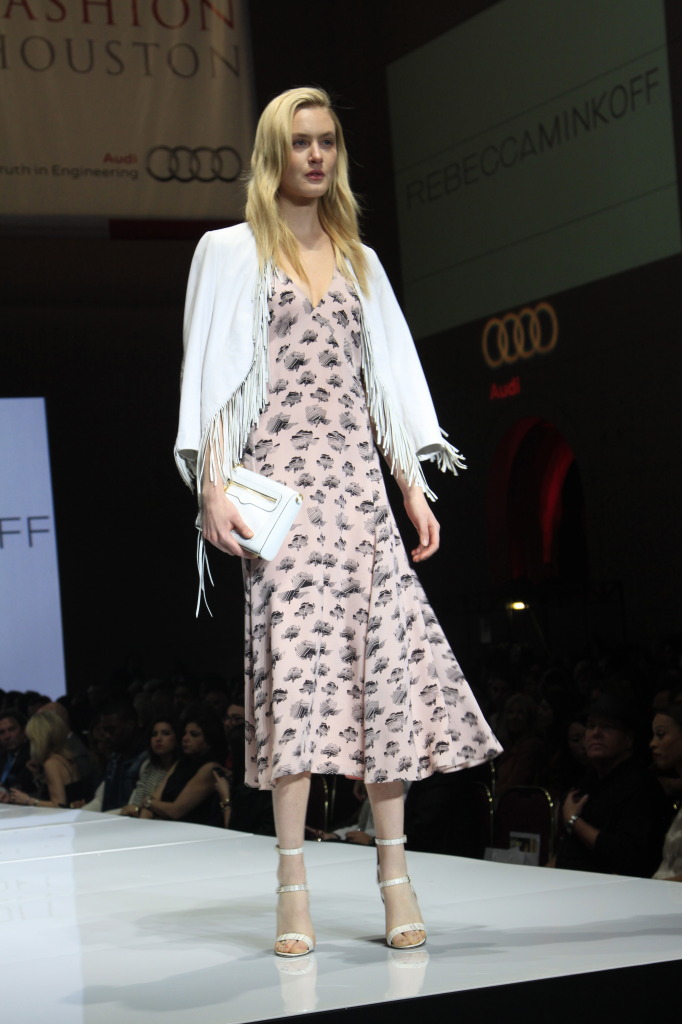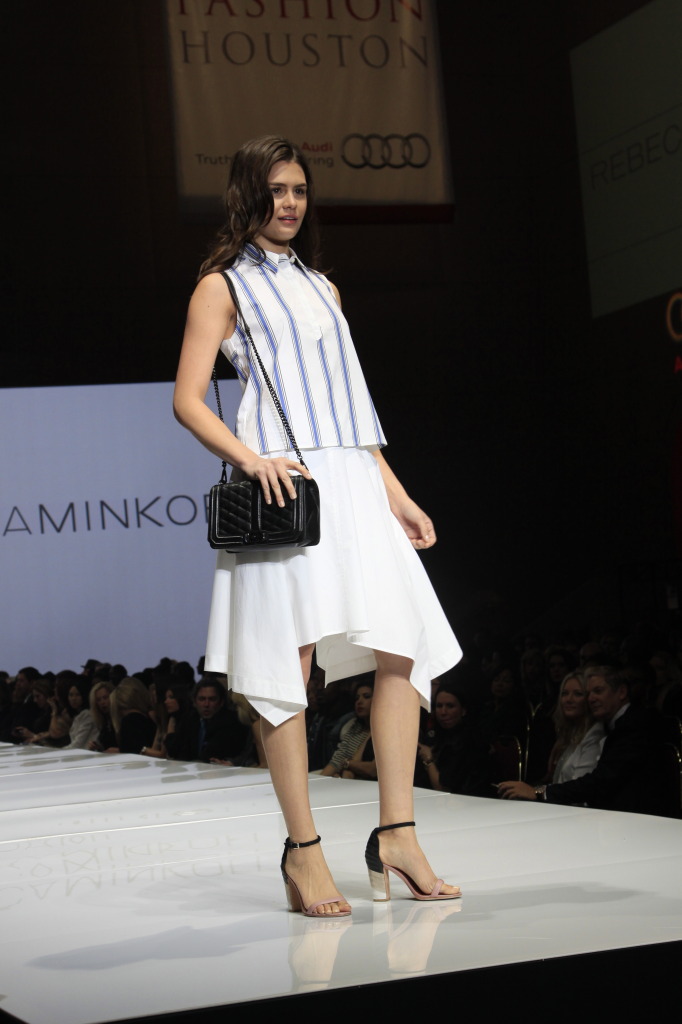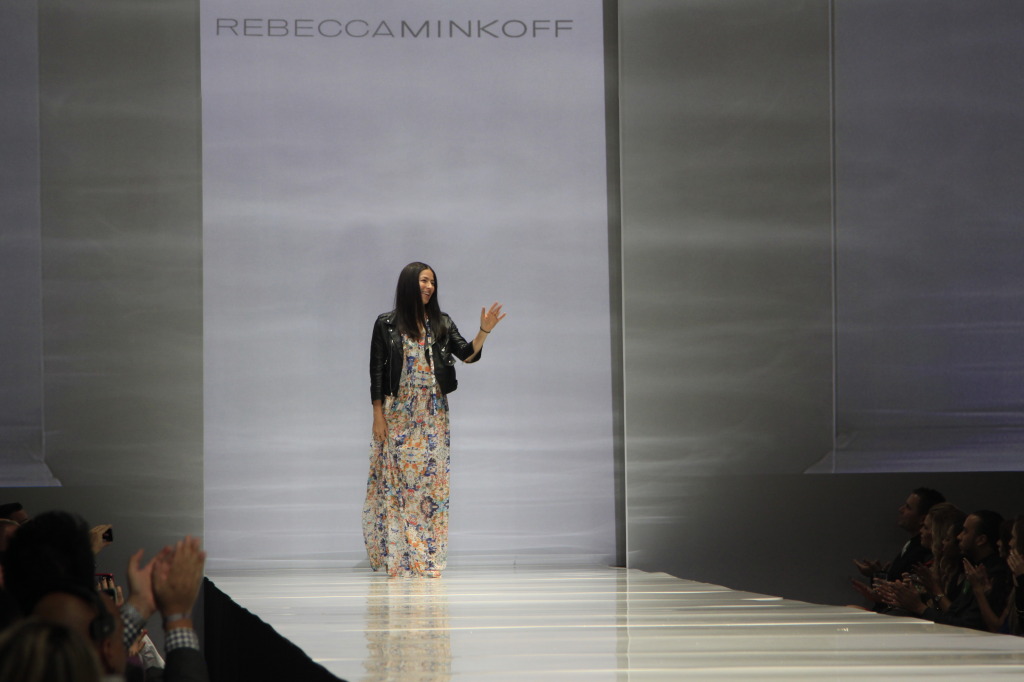 Bibhu Mohapatra was a designer I had not heard of but I absolutely admire him now! What a beautiful runway! If you were following me on my Instagram you'll know I posted a video of his runway when it was ending.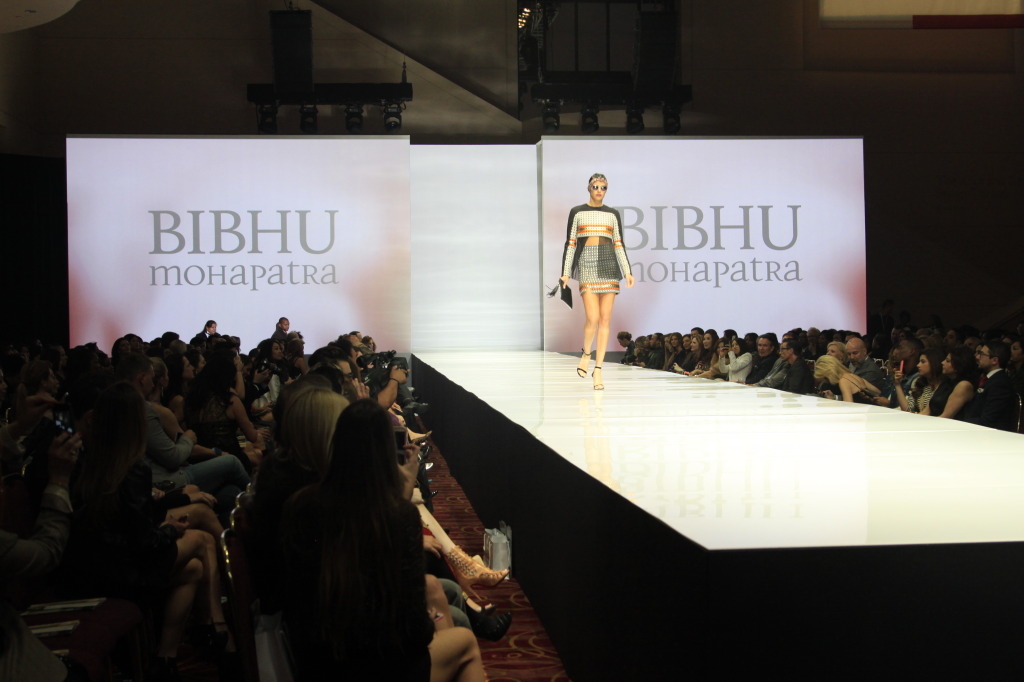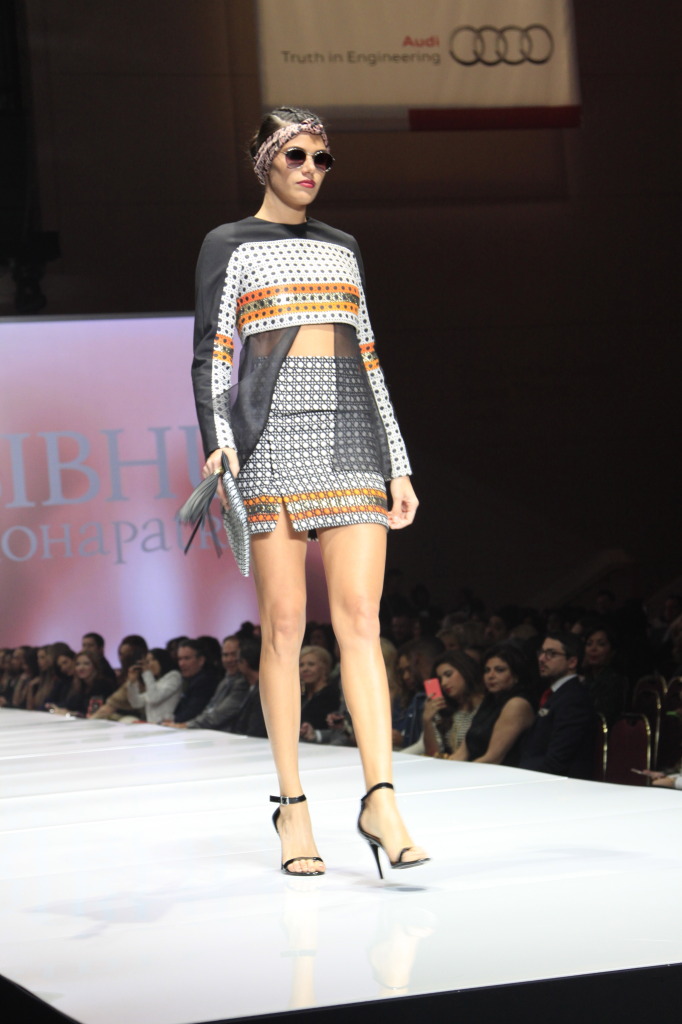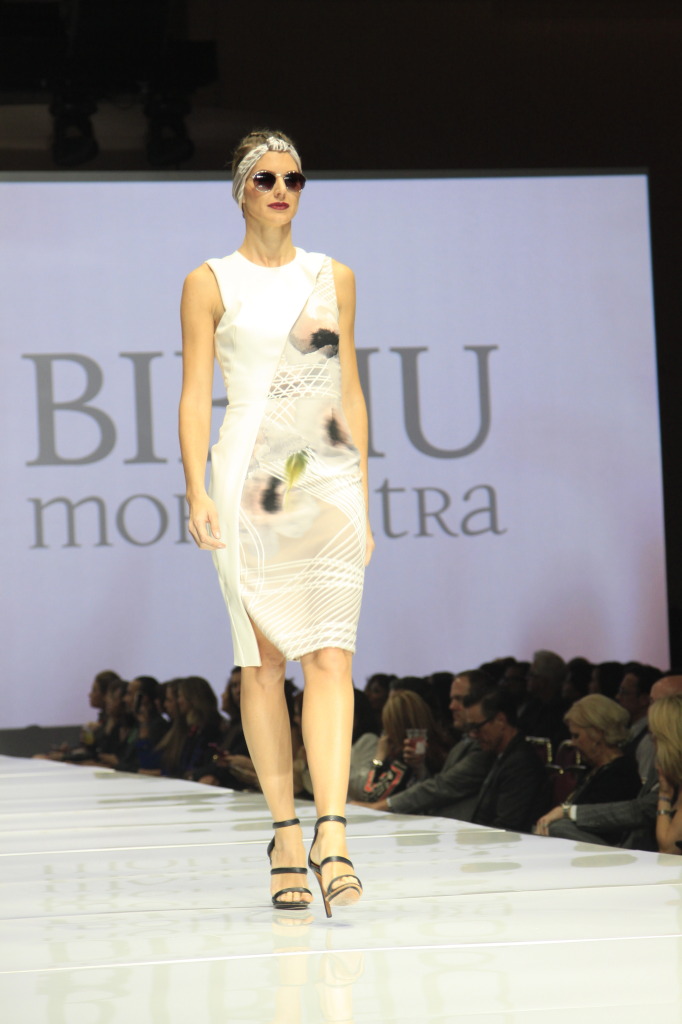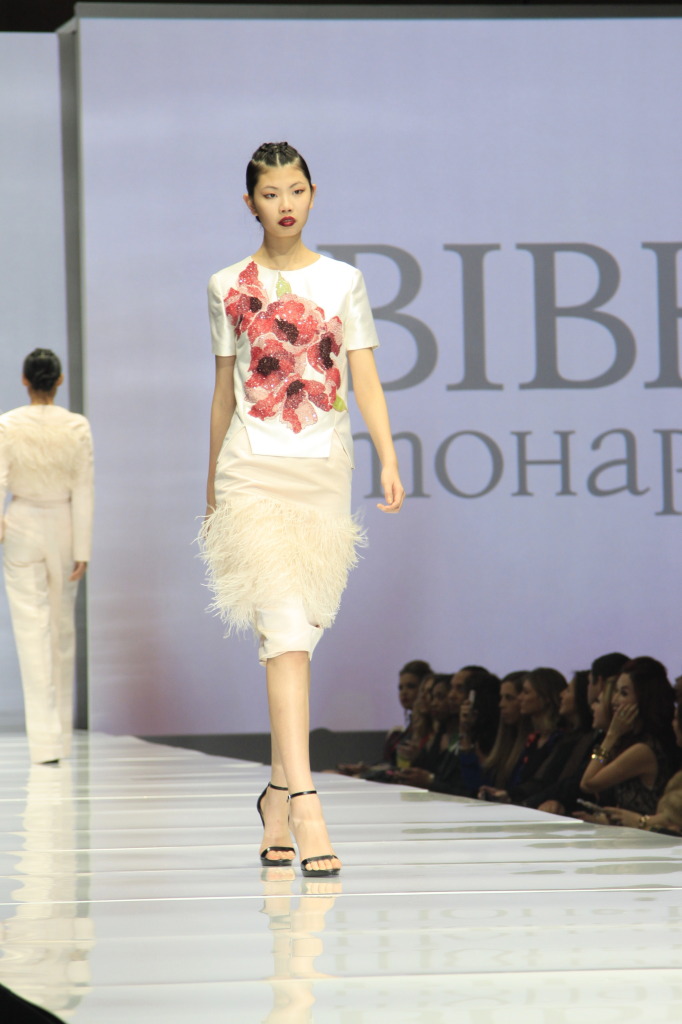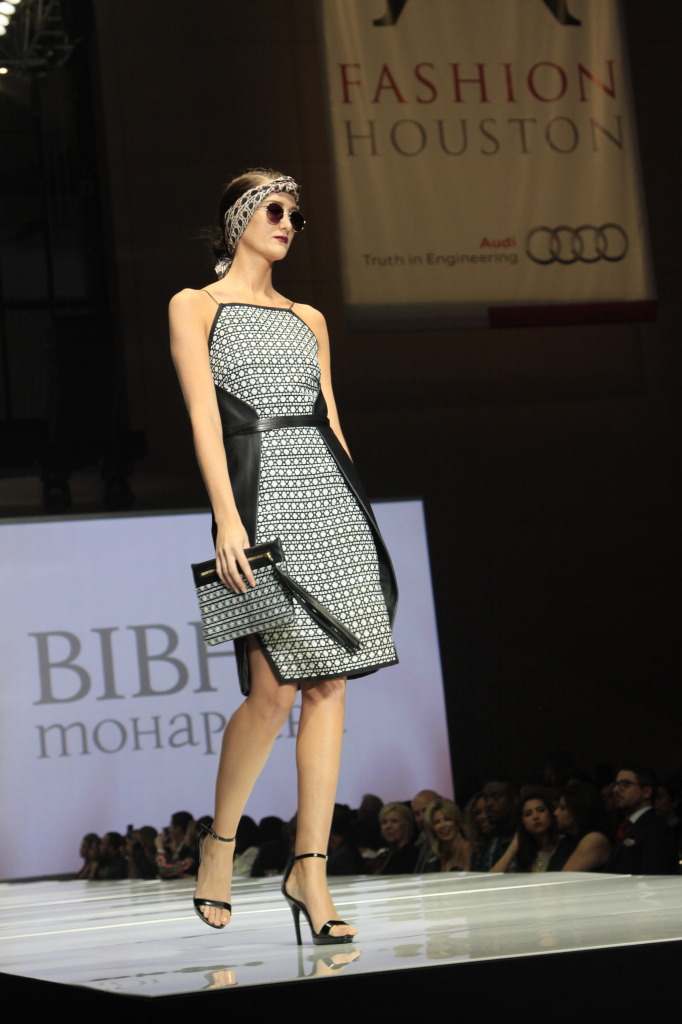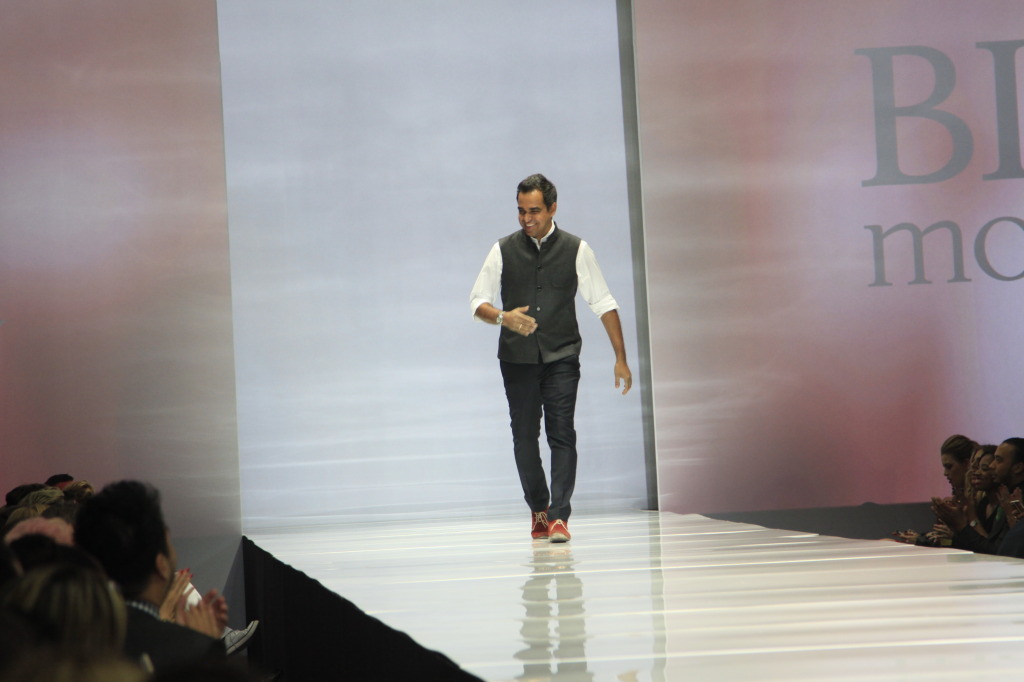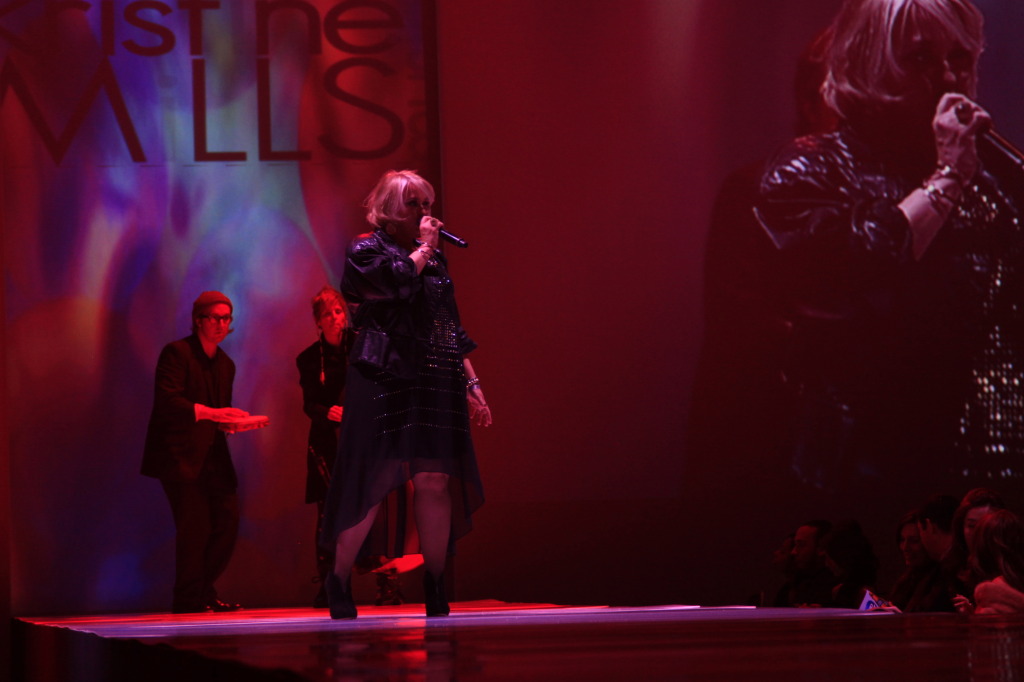 Kristine Mills sang some buttery smooth bossa nova tunes in Portuguese during the intermission.
Jio'Zei Reyes designs had a lot of geometric cutouts and dark hues like navy, black and burgundy. White was used to create contrast in some of his pieces. His models also wore a dark berry lip, perfectly suited for fall.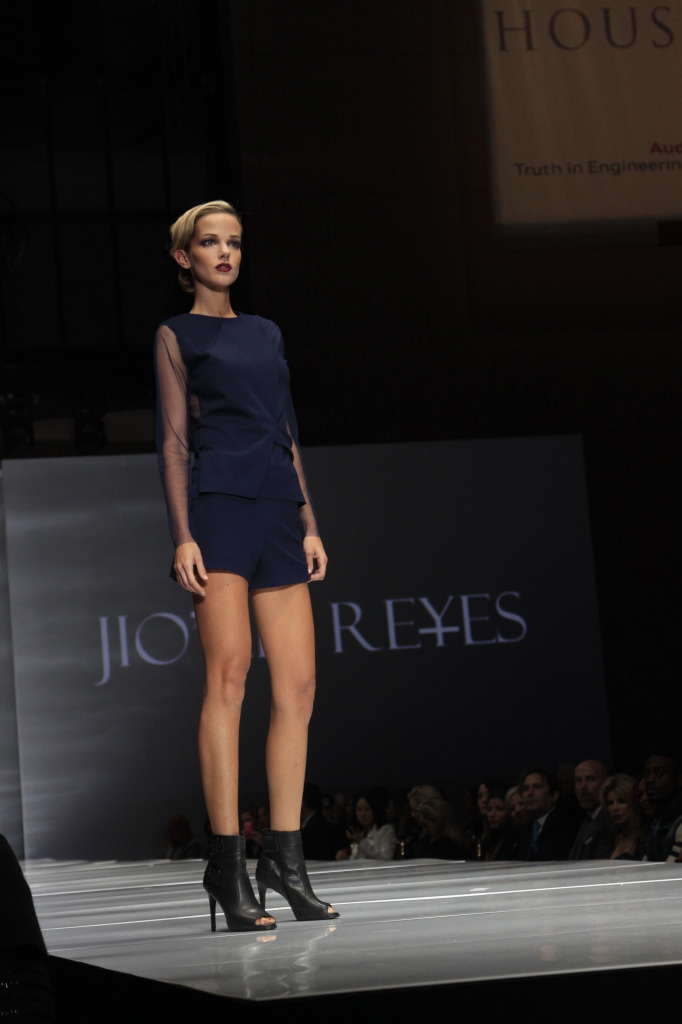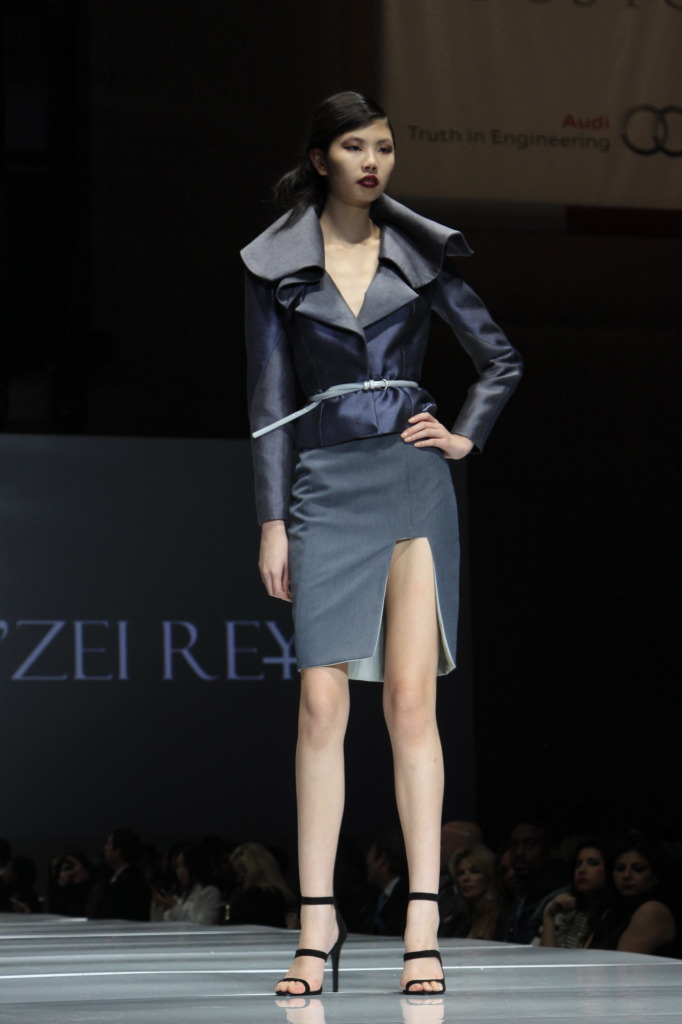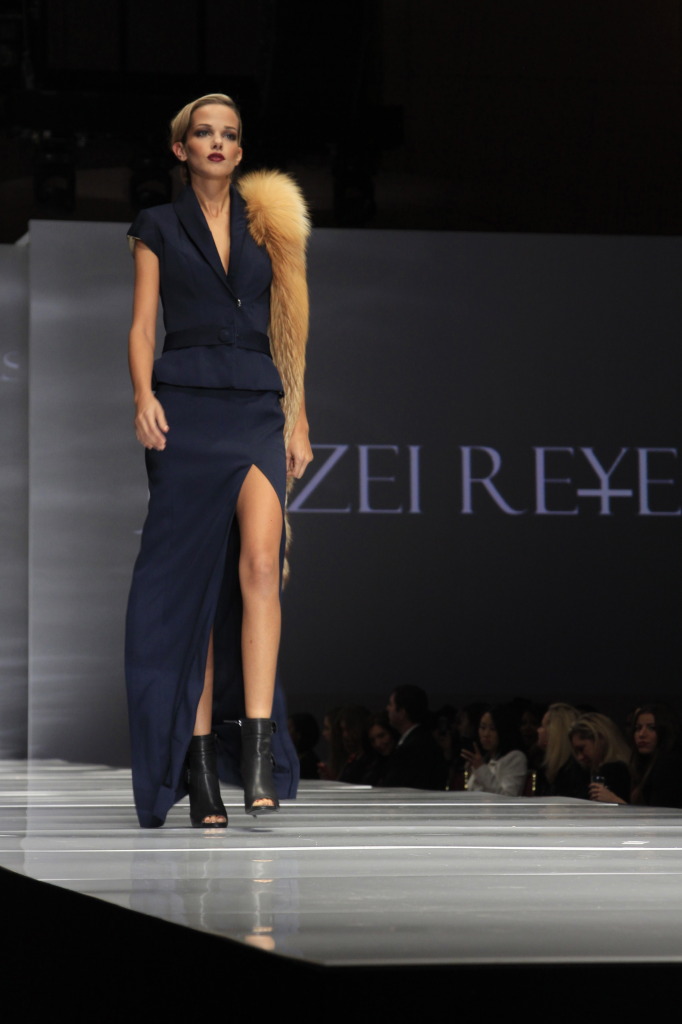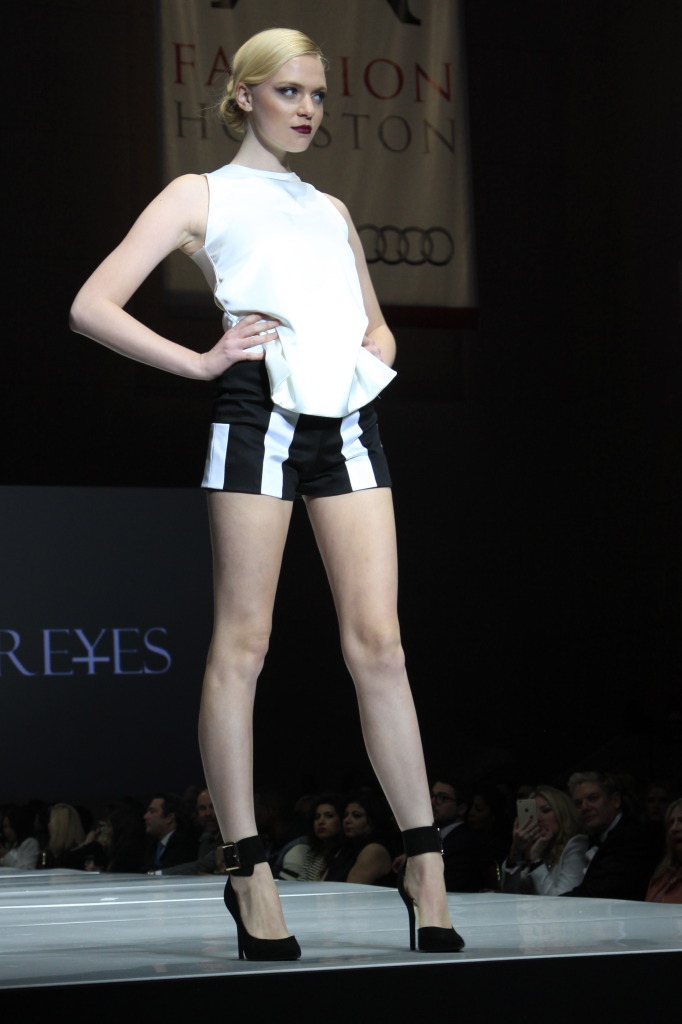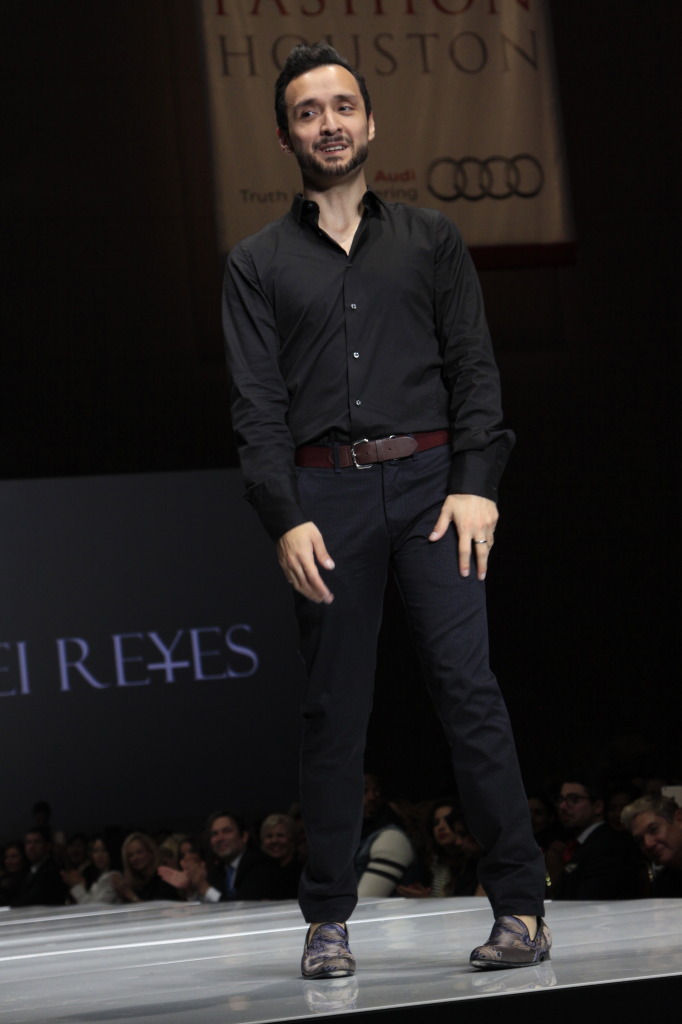 Jio'Zei Reyes came all the way to the end of the runway to say hi!
Rolando Santana is a designer I saw last year and I absolutely loved his feminine, flower prints and pastel colors. This year, it was a whole other  ballgame because he was color blocking and mixing patterns like stripes and flowers. he had a harmonious palette of hues mostly composed of green and blues. Loved his cheerful spring collection so much!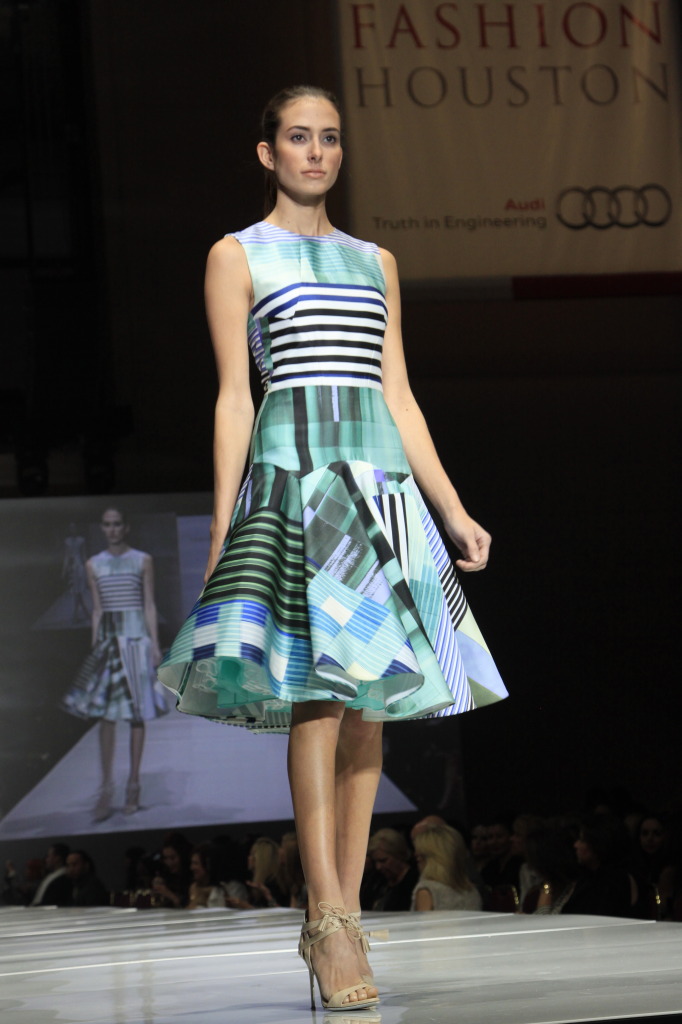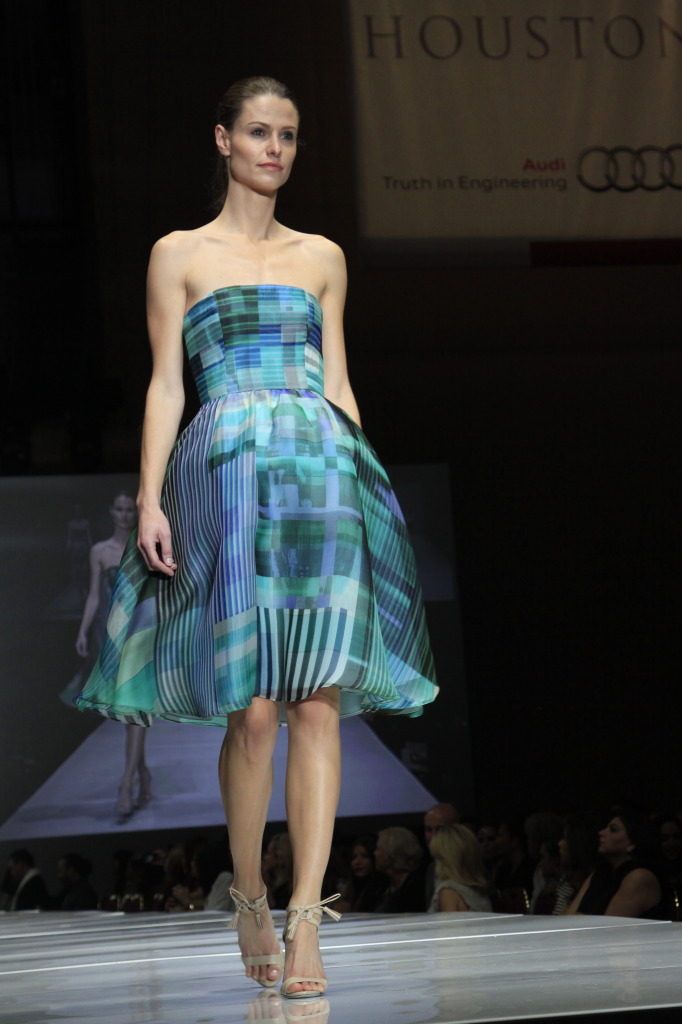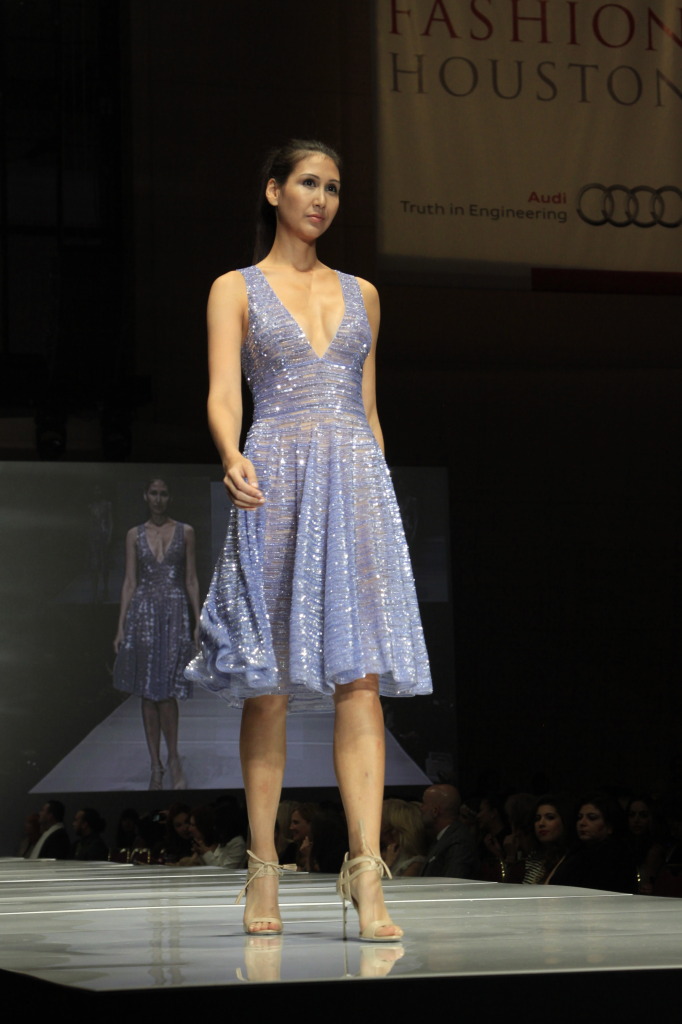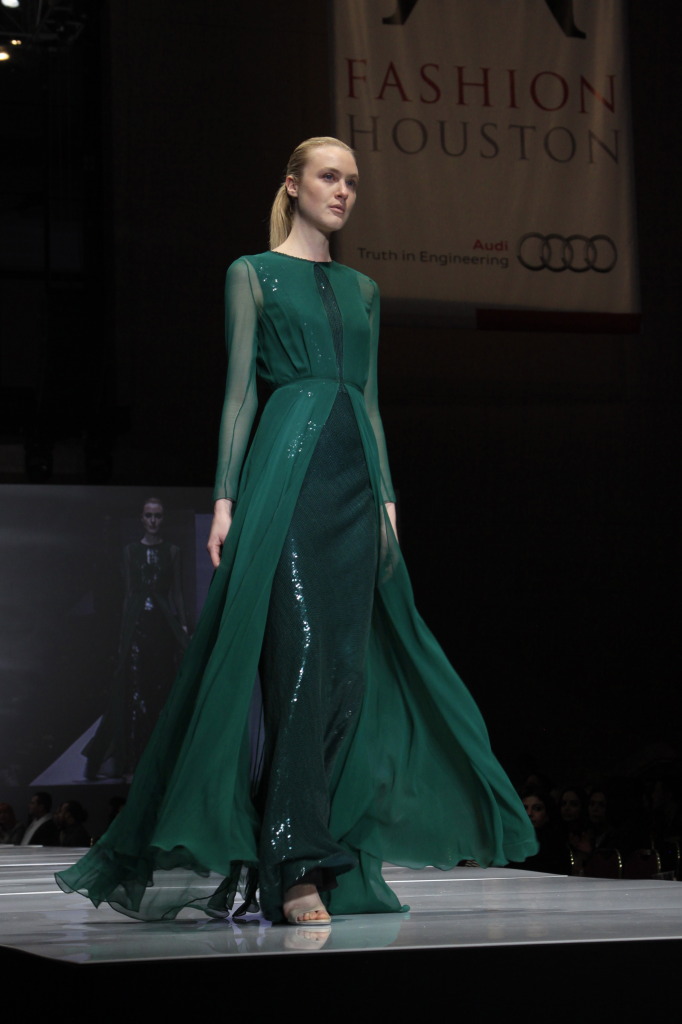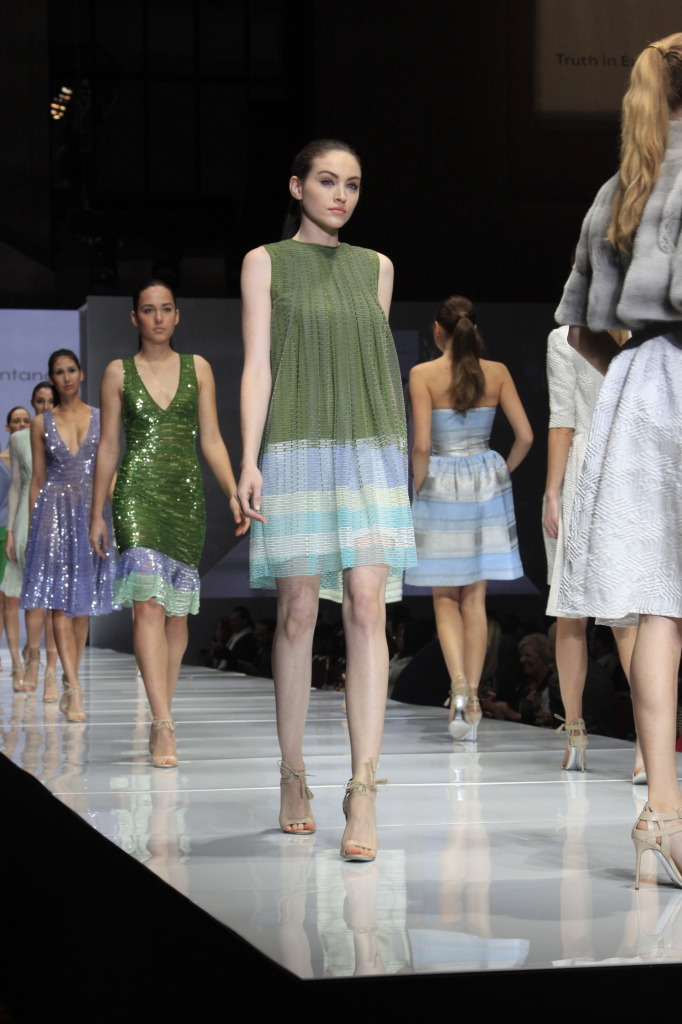 Last but not least, Houston's own Chloe Dao hit the runway. I will definitely make it a point to stop by Chloe's store next year. The thing I love most about her runways, besides the spectacular clothes, is her models have fun, they smile and look so happy to be there. Thank you Chloe for closing this night on such a high note!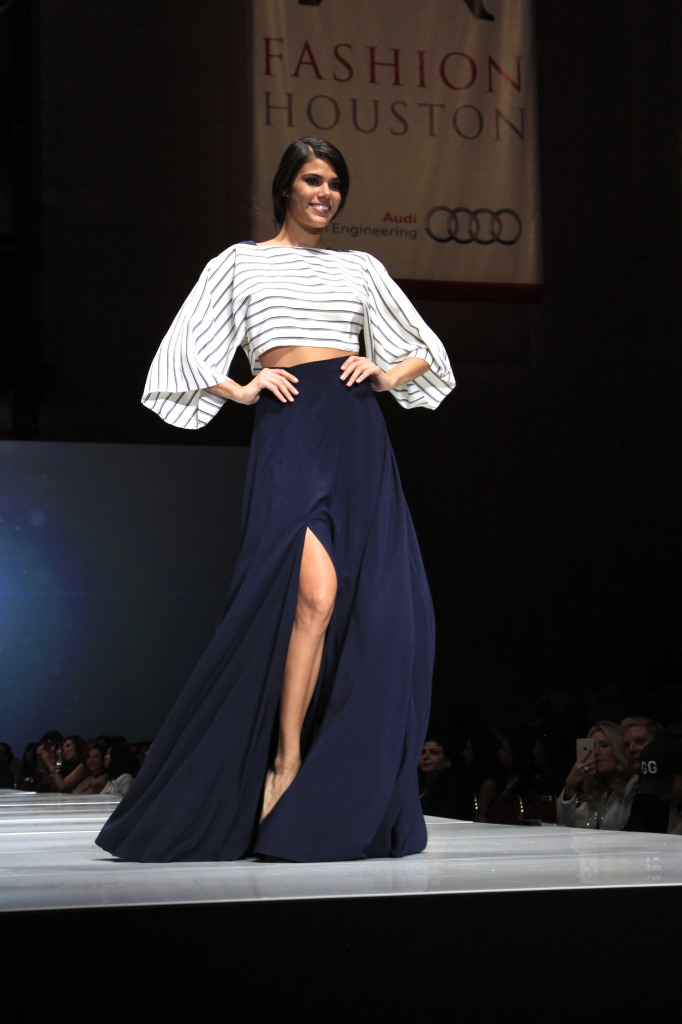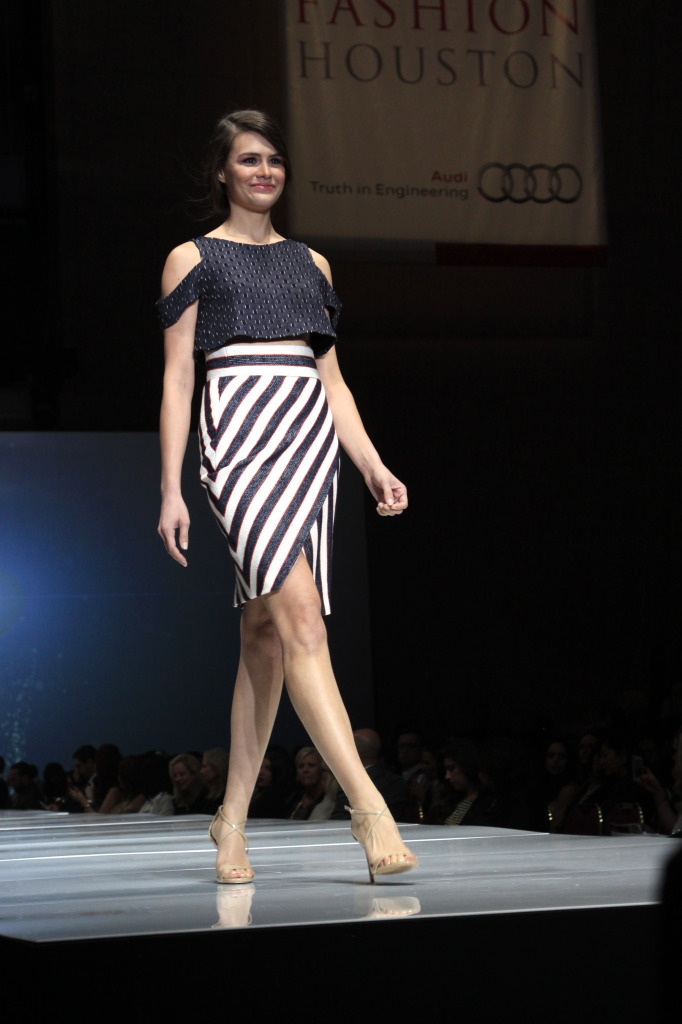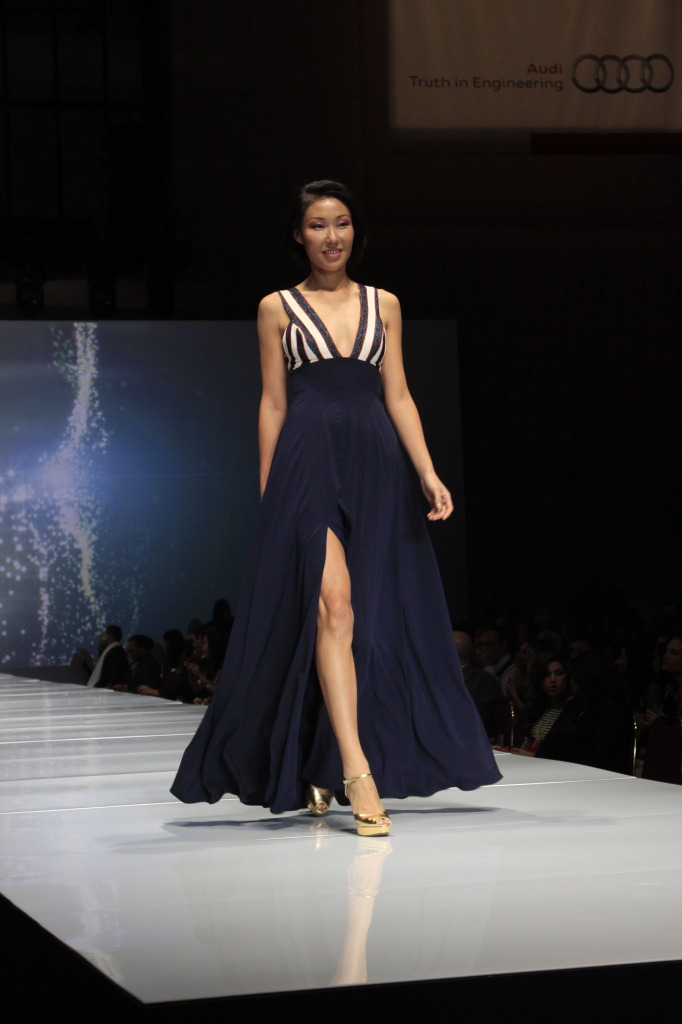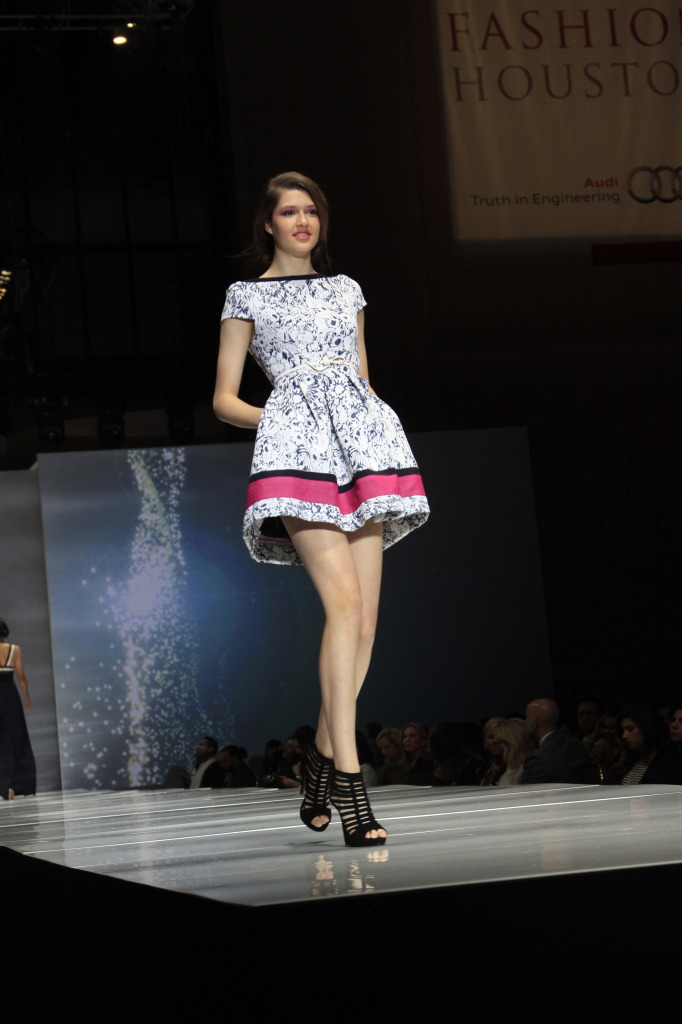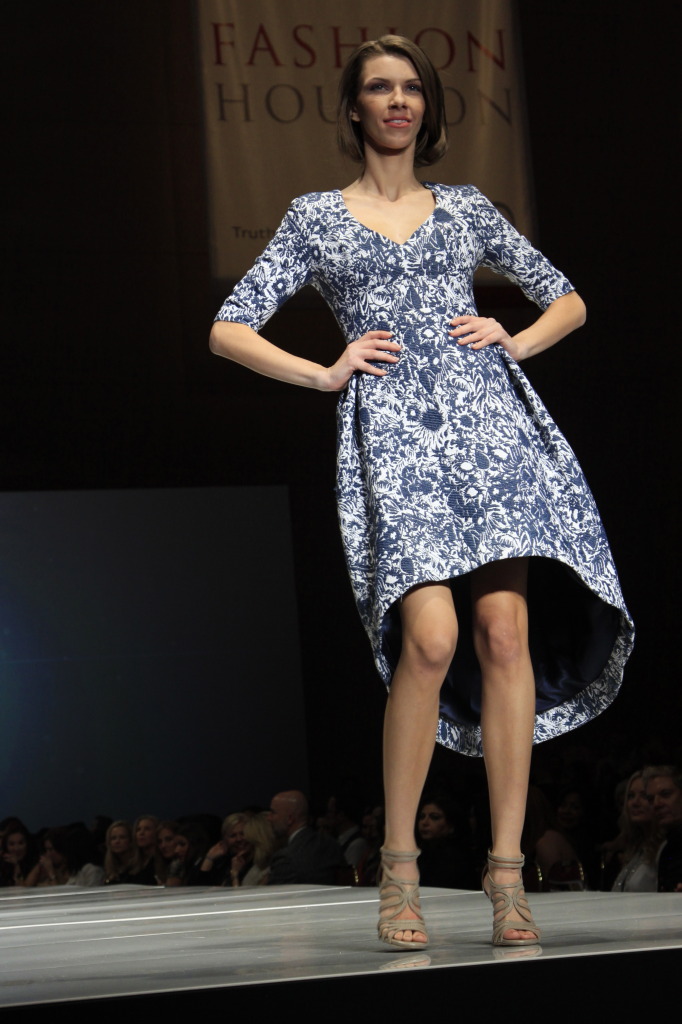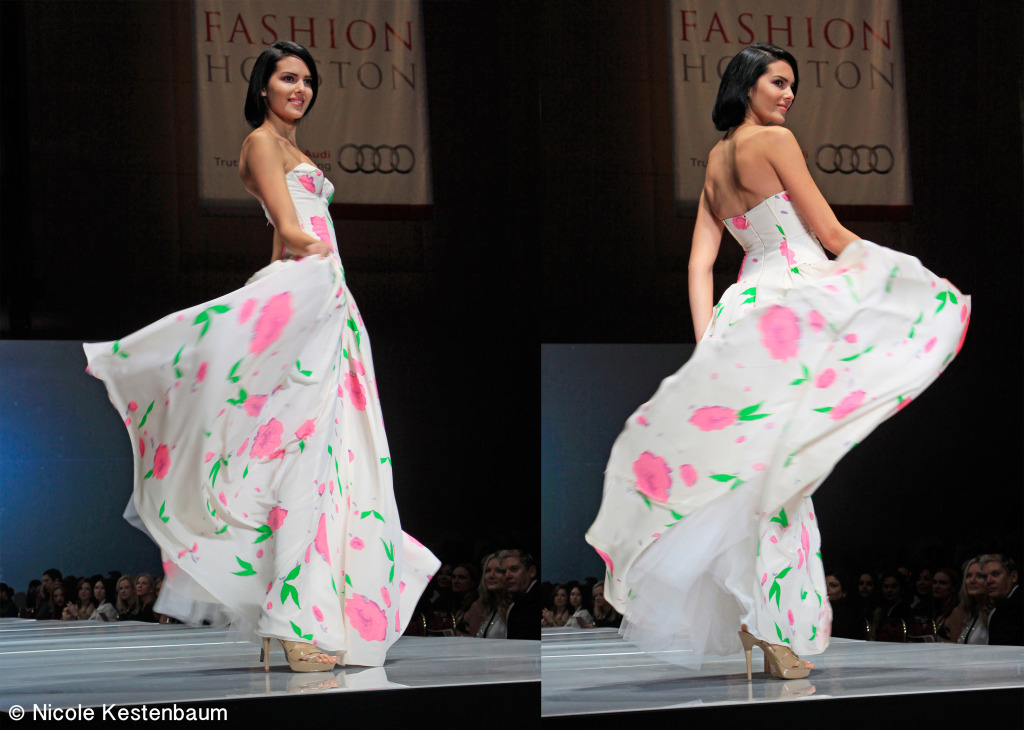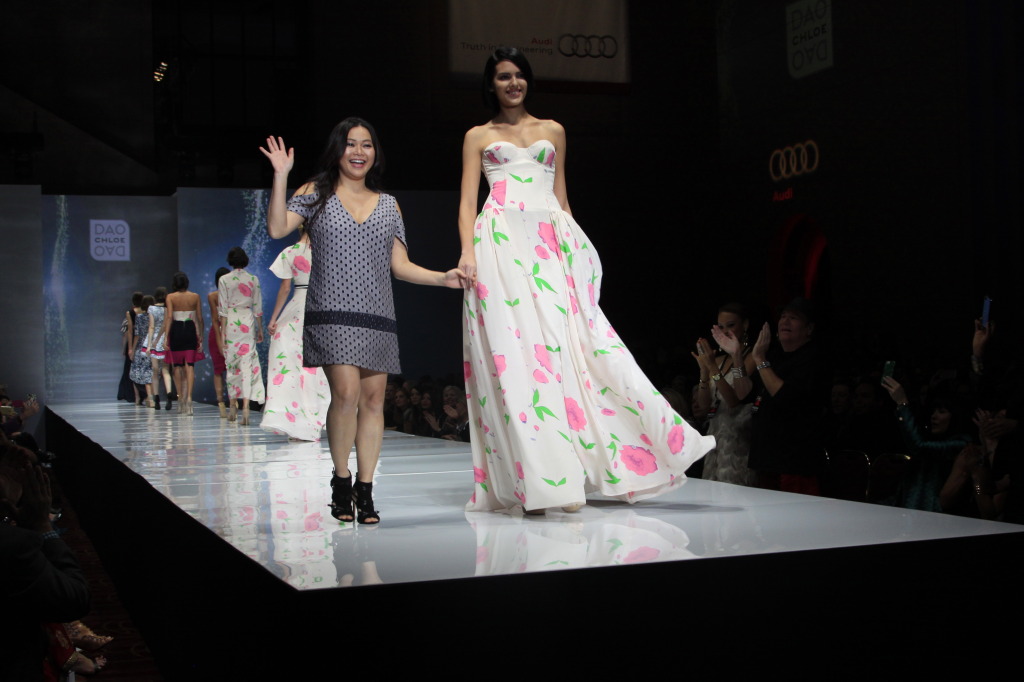 Love Chloe Dao and how sweet she is despite all of her success! It left a great memory of this night in my mind specially that jaw-dropping flower print dress she closed the show with.
Fashion Houston Night 4 coming right up!
Save
Save
Facebook Conversations