Growing up in Honduras we ate so many popsicles and the best ones were the artisan ones you would buy in small towns or the ones the neighbor sold out of her own fridge. We call them "pilones" and my favorite flavors were always coconut and horchata.
I couldn't have them all the time though because-you guessed it——-they had too much sugar. Well, I'm not about to give up on eating popsicles so I made these Greek yogurt blueberry lime ones with my son & they were a hit! Tangy, sweet & creamy, these popsicles will be a staple in our home during the summer.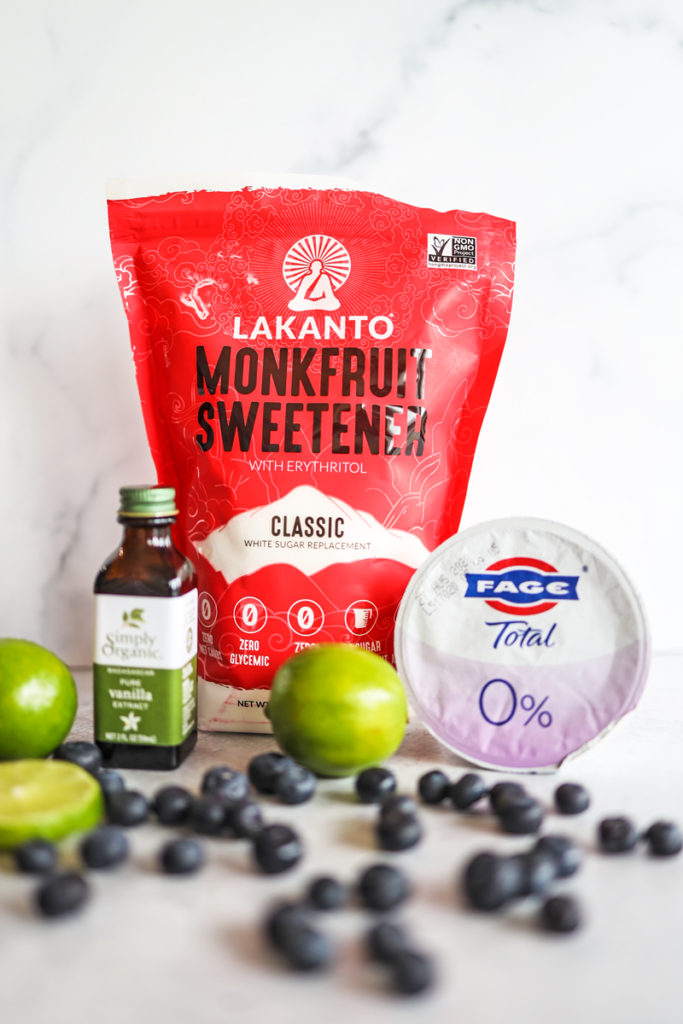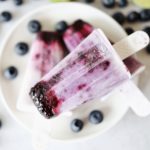 Blueberry Lime Yogurt Popsicles
These creamy, tangy and fruity low sugar pops will become a summer favorite in your home. Great as a snack or dessert!
Ingredients
1

mold

silicone popsicle molds

2

cups

Fagé Greek Yogurt

(I like this yogurt because it has th elowest content of sugar of any brand and it's high protein)

½

cup

Stevia sweetener

½

cup

Lakanto Monfruit Sweetener

2

cups

blueberries

(you can also use raspberries, blackberries or strawberries)

3

limes

vanilla extract

1

cup

almond milk

(any milk is fine but almond milk keeps it low sugar)

½

cup

water
Instructions
First, in a small saucepan, smash the berries, add 1/2 cup of water and all the monkfruit sweetener and boil at medium heat.

While the berries boil to a thick syrupy texture start prepping the other ingredients. This will take around 8-10 minutes.

Whisk together the yogurt, almond milk, vanilla and Stevia in a separate bowl.

Add the juice of 1 lime to the yogurt mixture.

Add the juice of 2 limes to the blueberry mixture.

Once the blueberry mixture has reduced and has a thick, syrupy consistency turn off the heat and let cool.

Add a tablespoon of the blueberry syrup at the bottom of the popsicle molds using a funnel.

Whatever you have left of the syrup, slowly mix into the yogurt mixture but do not overmix.

Fill the popsicle molds with the yogurt blueberry-lime mixture.

Freeze for 6 hours and enjoy!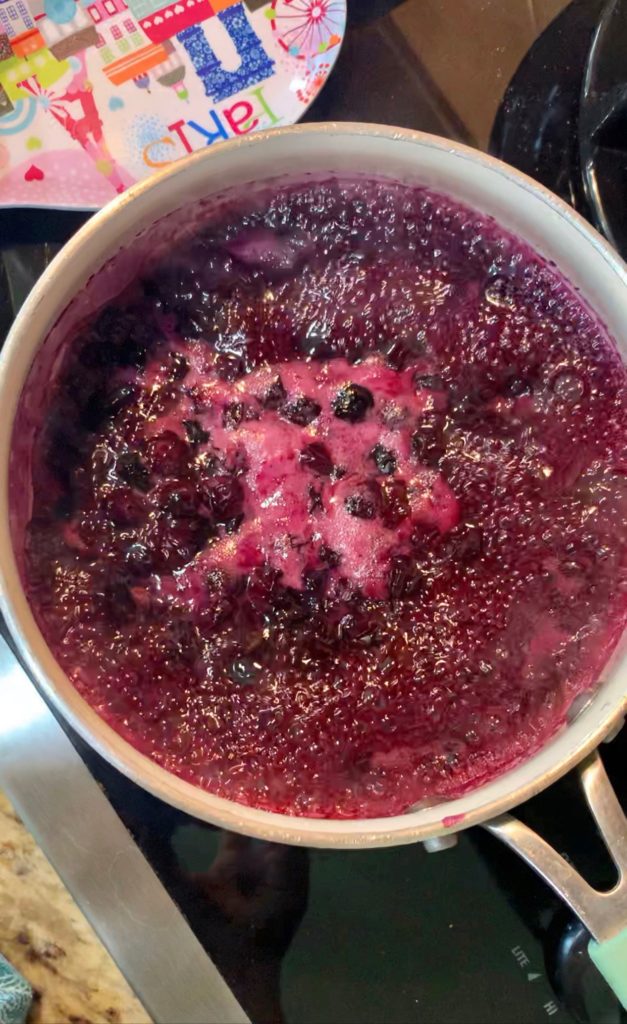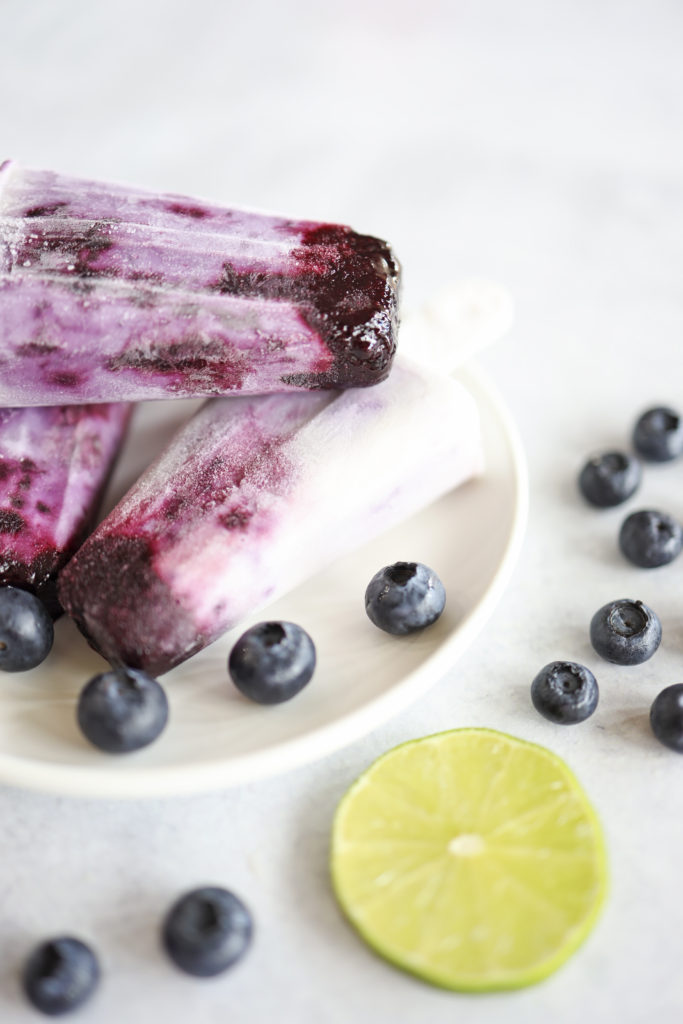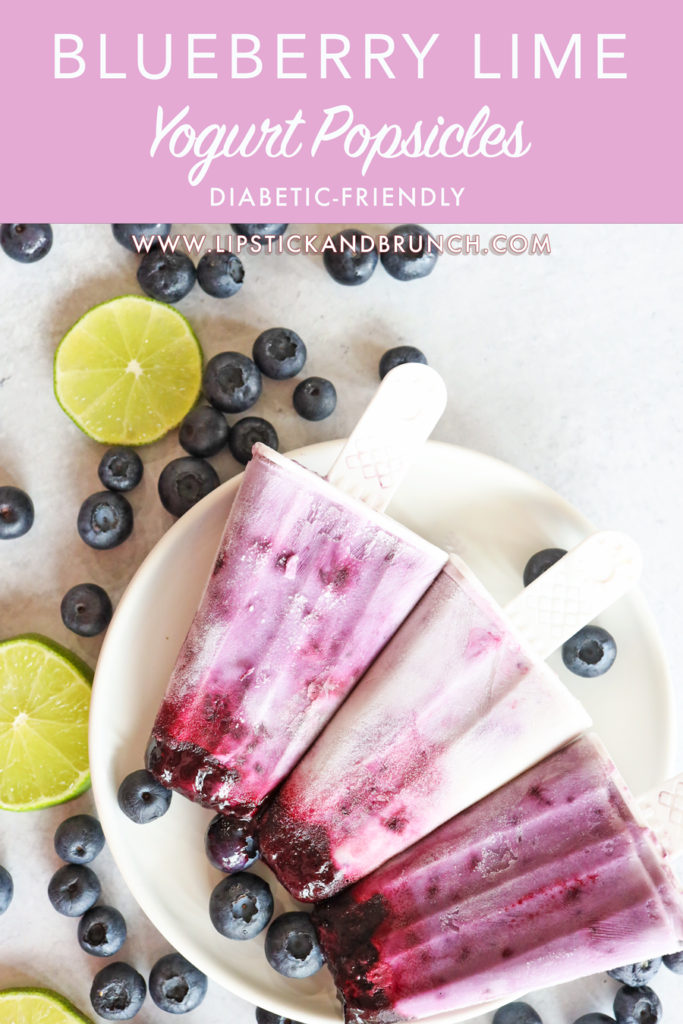 Facebook Conversations