Summer has officially arrived in Texas when it feels like a sauna right outside your door! With the addition of face masks to our daily life, the humidity and heat are as palpable as ever. My humidity-proof make-up routine ensures that your foundation, eye-shadow and anything else on your face does not melt off. If there's one thing that Texas has taught me is how to stay flawless even in the hottest of days.
This makeup look I created is one I would wear everyday and it looks super natural. Even though it is a humidity proof makeup routine, it is not matte as you can tell by the photos. Your skin will actually have a celebrity glow and will stay looking that way during the day.  I have oily-combination skin and love the glow of this look especially because it doesn't break e out.  I strategically press powder into spots I want mattified with a smaller brush do there are areas on my face with s healthy glow. Below is the step by step of creating this look. You can also WATCH THE VIDEO of how I created this look.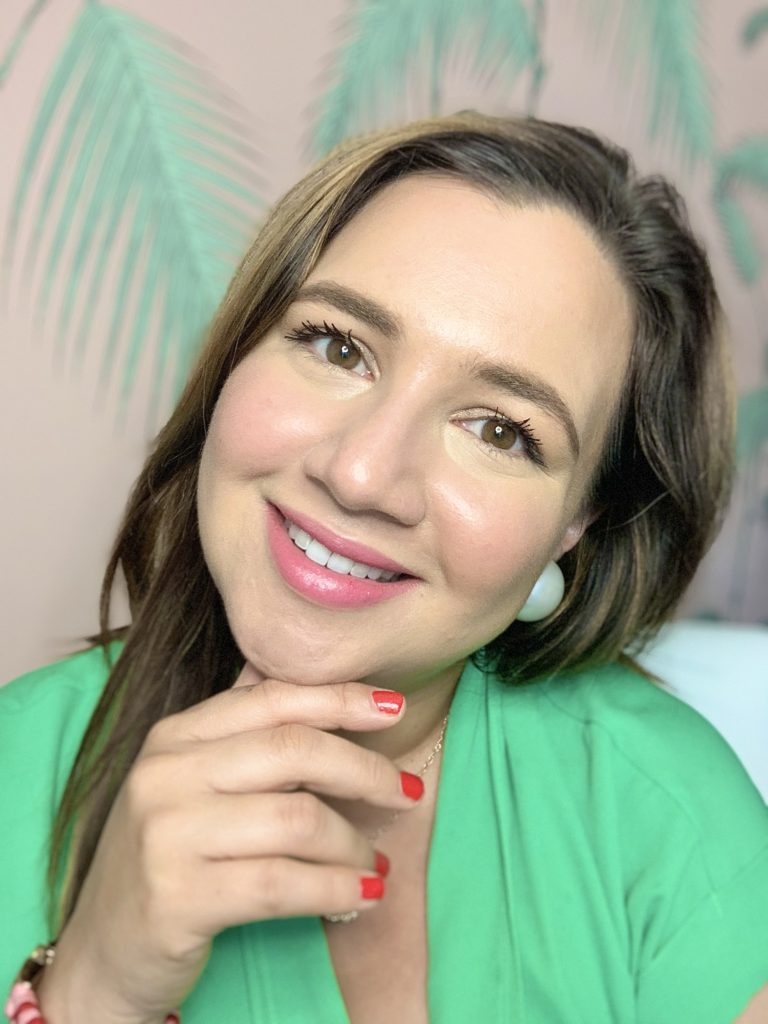 unretouched photo
Step-by-Step Humidity Proof Make-Up Routine
1. Apply all your skincare.
2. Follow up with a make-up primer which creates a smooth canvas on your skin and more staying power for your make-up.
3. Spray your beauty sponge with setting spray before applying foundation with it.
4. Apply Foundation with beauty blender.
5. Apply concealer on your lids and use the pimple concealer to cover and treat blemishes.
6. Use a long-lasting cream shadow stick on your eyes as eye-shadow.
7. Using a fan brush or angled brush, apply your powder bronzer.
8. Apply a long lasting cream blush on the apples of your cheeks.
9. Apply mascara primer and mascara.
10. Use translucent powder to spot mattify your t-zone. Use a smaller brush to do this.
11. Finish off with this gorgeous pink mauve lipstick.
12. Set your make-up with this sunscreen and setting spray combo!
Products Used:

Facebook Conversations