Last week it was finally chilly in Houston and of course, I broke out all my Fall staples: leather jacket, booties and scarf. I wore this outfit to the Holiday Fashion Preview  at Katy Mills Mall and enjoyed seeing all the trending hues, fabrics and detailing on the clothing for this season and I'll be sharing that on an upcoming post.
By late morning though it got hot again and I had to "unbundle" myself so I could breathe! And if you do "unbundle" yourself like I did, consider wearing your scarf around your neck like I had to do. Also, I almost never wear an all black ensemble but I gave it a punch of color with my purse and tassel necklace and felt happier.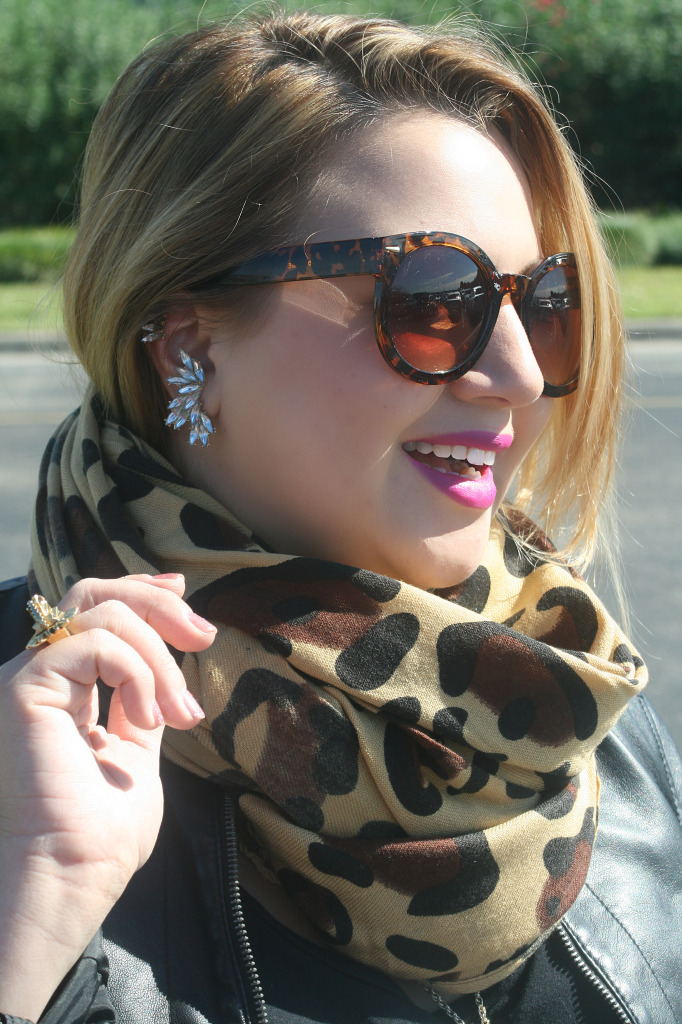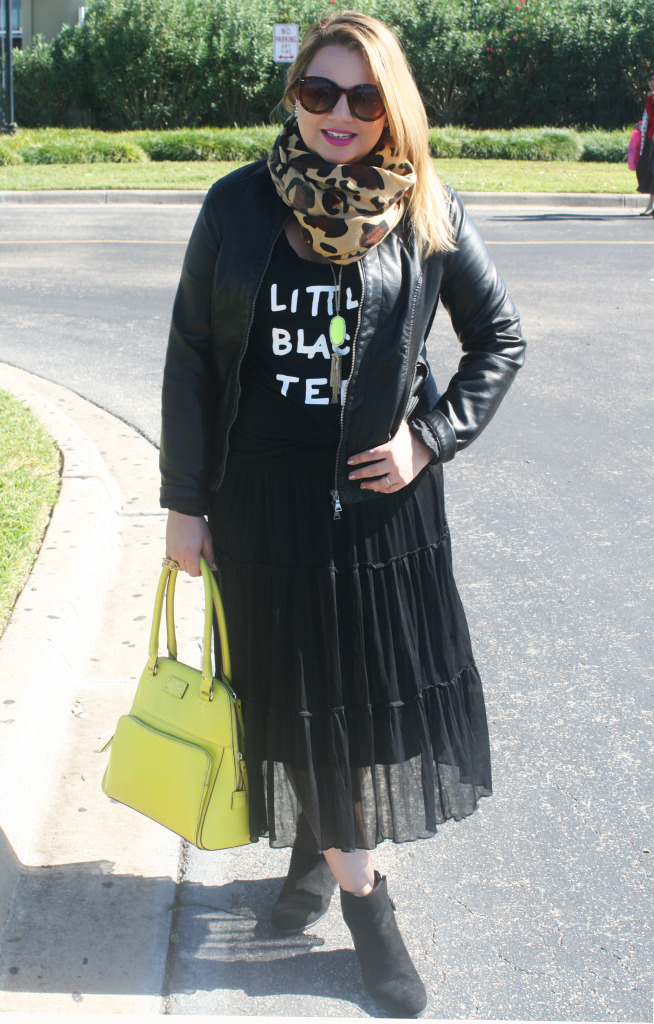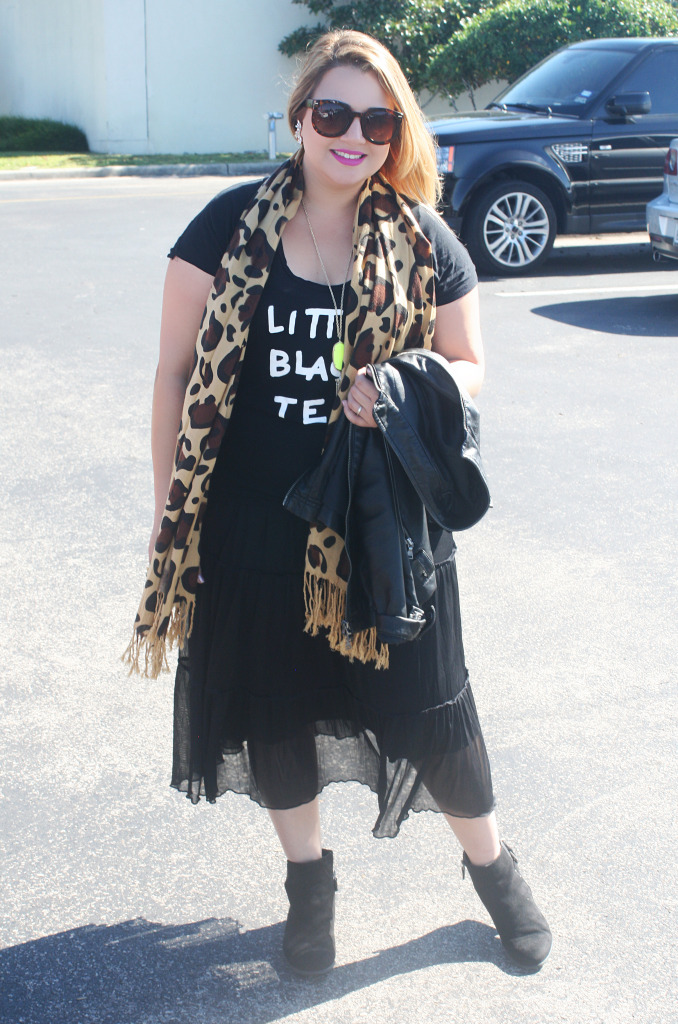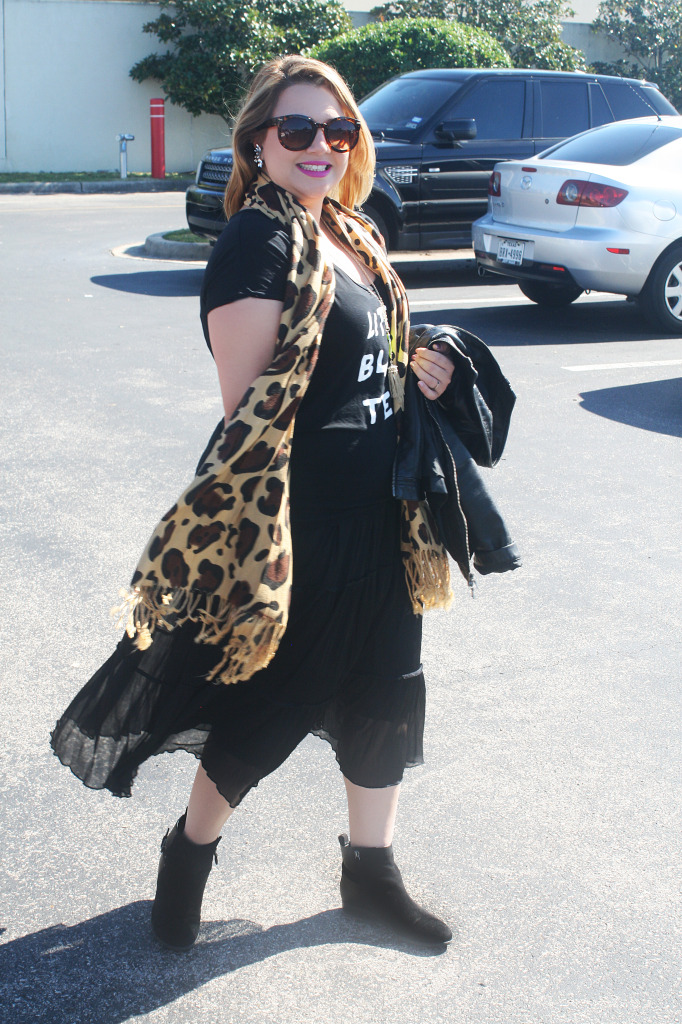 I had only been to Katy Mills once in the past when I lived in The Woodlands but now that I live in Sugar Land it's only 20 minutes away (unlike the other outlets at a 40 minute drive), so watch out Kate Spade, JCrew and Saks Off The 5th (my shopping trifecta), I'm coming and shopping! I almost wish I didn't know that the Kate Spade store was so close to me (right!). I foresee a lot of monetary damage coming my way in the form of purses and more purses from Kate Spade.
Outfit Details:
Ear Cuff: Bauble Bar
Glasses: Forever 21
Boots: Franco Sarto
"Little Black Tee" Shirt (old): Old Navy
Scarf: HEB 
Skirt: Gift from my grandmother (I've had this skirt since high-school!)
Ring: Sam Edeleman
Jacket: Express
Purse: Kate Spade
Tassel Necklace: Kendra Scott
Thank you to blogger Heather from LA Fashion Snob for snapping these pics of me after the event!
Facebook Conversations