The first thing I thought about when I received the Draftmark Home Tap System is "I have to make Micheladas and Claras and—" well, it's just that a beer cocktail is so refreshing in this scorching summer heat and I prefer them over a sweet cocktail in the summer-time. Needless to say, my hubby enjoys the beer in it's pure state. We received a barrel of Budweiser and Shock-Top to try. Coolest part? No cleaning or maintenance. Once the barrel is done replace it with a new barrel. We started with the Shock Top which has a slight taste of orange and is very smooth.
On Beer Cocktails
The first time I tasted a beer cocktail was in Madrid, Spain with my husband while visiting my in-laws. I had a 'clara' at a bar which is basically what Americans call a "shandy." I also love Micheladas which we make at home often or have at brunch at Mexican restaurants. But, when we don't feel like going out, like this past Sunday, we whip up some easy beer cocktails and tapas for brunch and enjoy…Recipes below!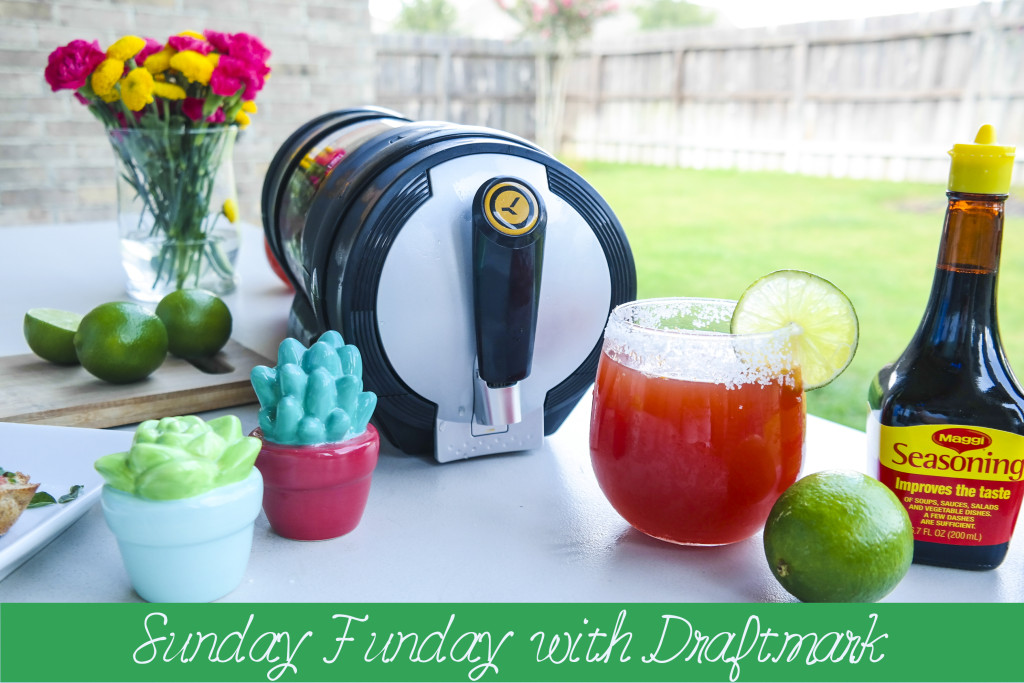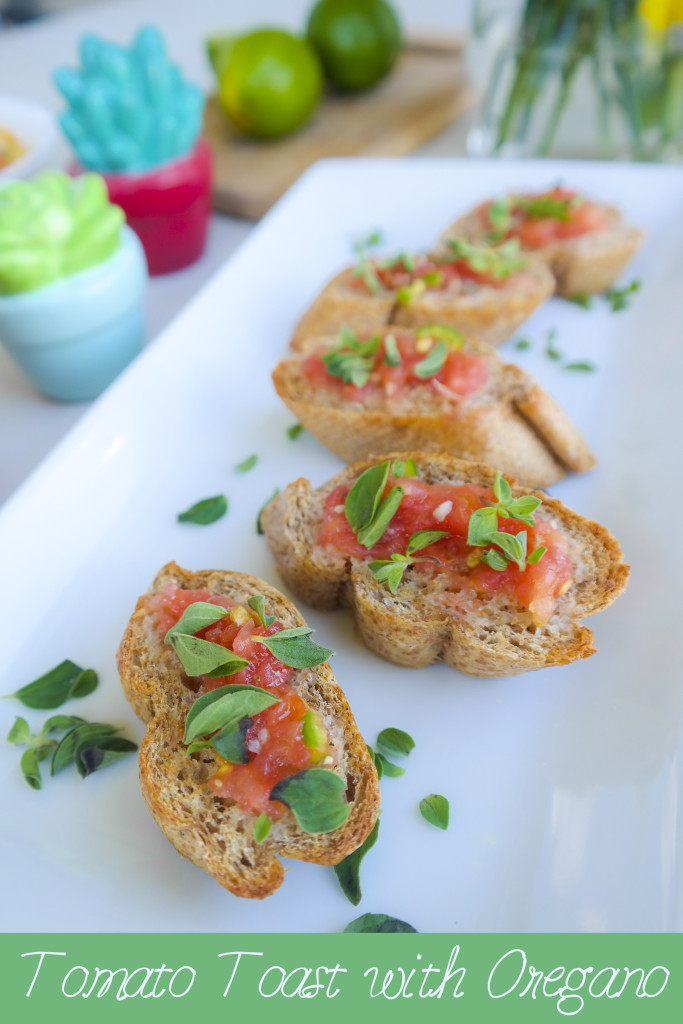 I found the recipe for these tiny bites in my current Oprah magazine (not available online!). Follow this similar one on her website  and add a bit of serrano chile for a spicy kick!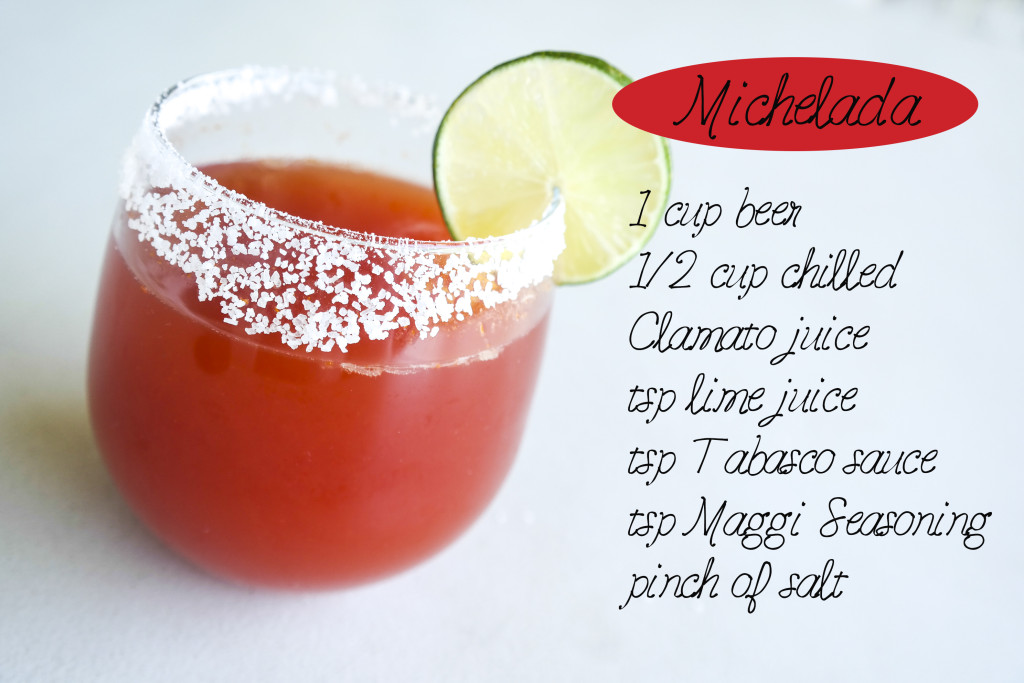 RECIPE FOR ONE MICHELADA. TIP: Clamato juice is found in the juice aisle at my supermarket. Do not use Bloody Mary Mix; it is way too thick! I found the Maggi Seasoning (which is a 'Latin version' of a Worcestershire sauce) at Kroger. When making Micheladas be sure to use a 'light-colored' beer instead of a 'stout' or dark beer. Dark beers will make the Michelada taste bitter.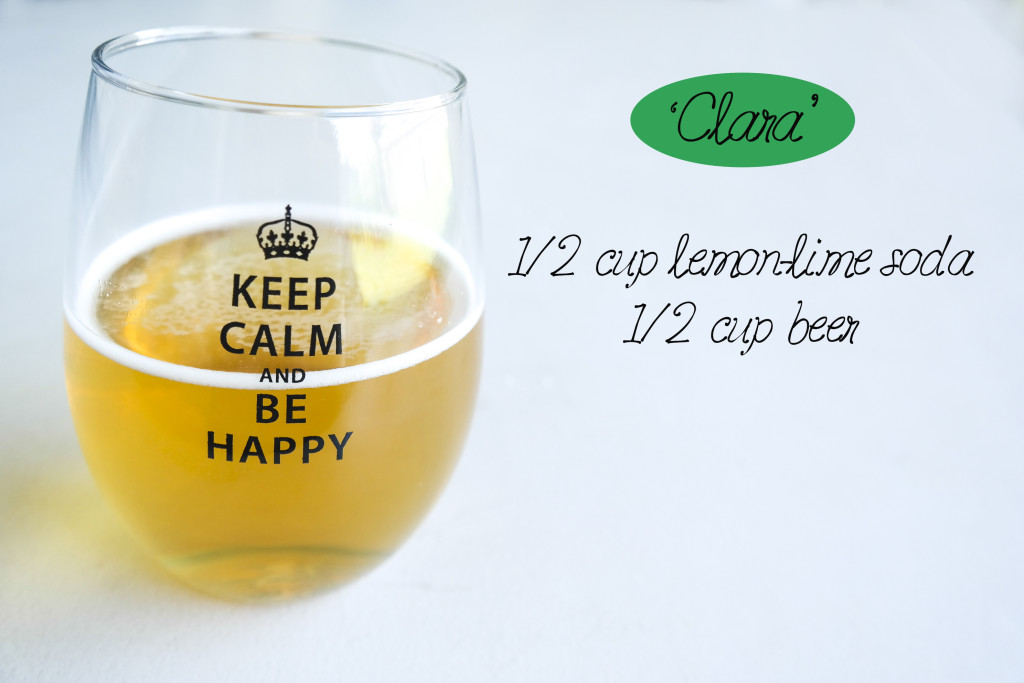 RECIPE FOR ONE CLARA. Easy, peesy. I LOVE claras!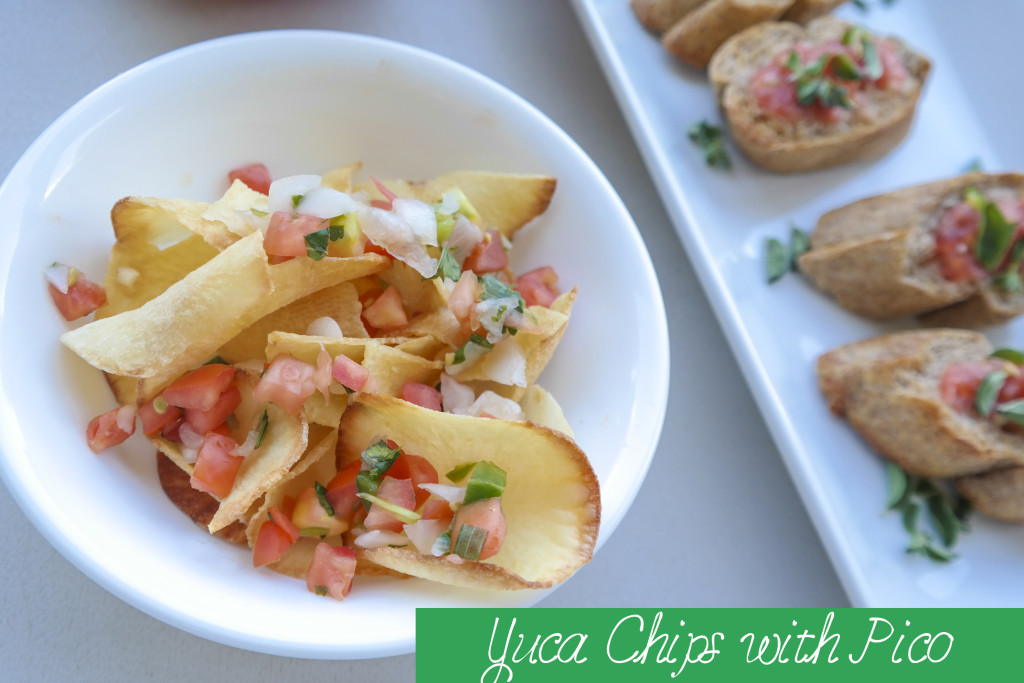 I buy yuca/cassava chips (we eat these in Honduras  instead of potato chips!) in the International Aisle at the super-market and add pico de gallo on top! Perfect complement to my Michelada.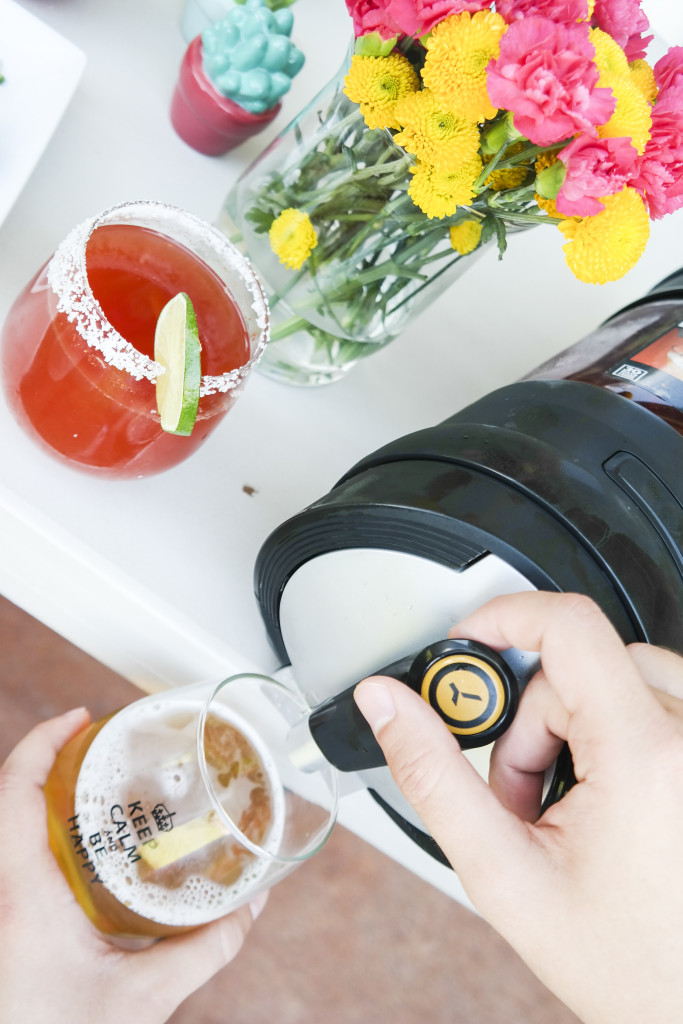 The Draftmark Home Tap System fits perfectly in your fridge but for our Michelada and Clara preparation we decided to place it on our patio table. This makes an awesome gift for dad, husband or fiance–my husband was way too happy when he found this in our fridge!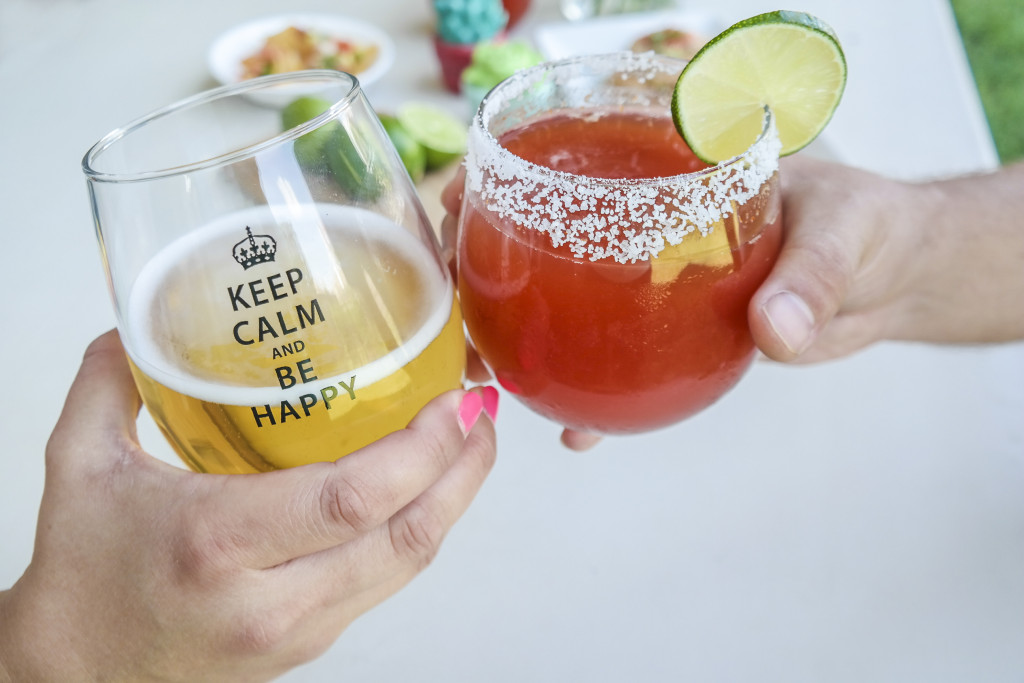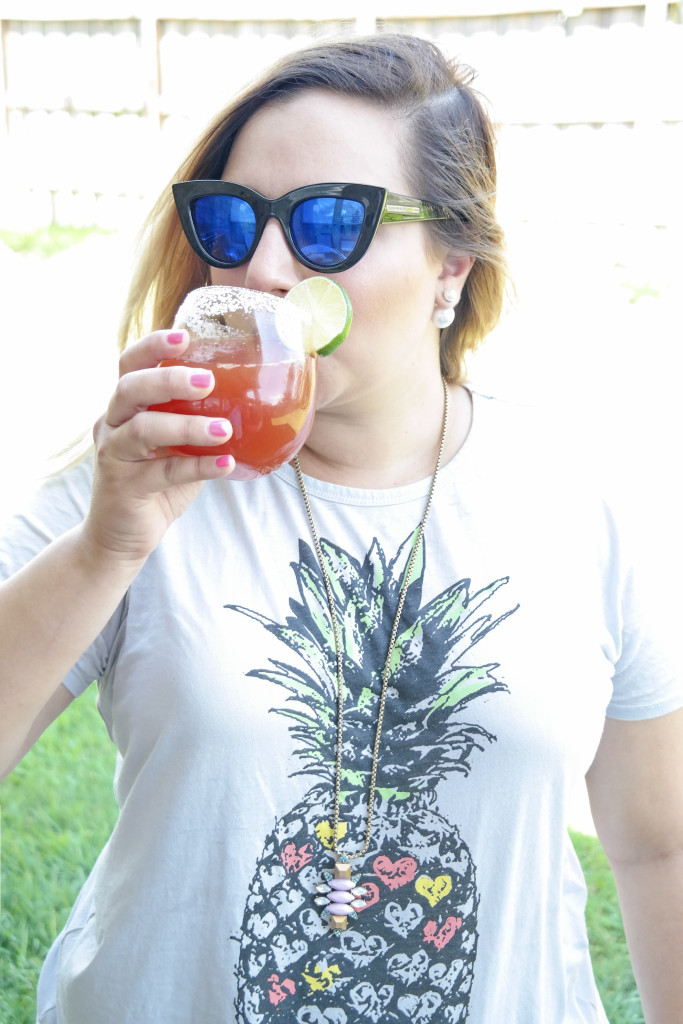 Cheers to Summer! Hope this inspired you to make some easy beer cocktails and bites at home!

Glasses: BCBG Green Street Houston | Pineapple T-Shirt: Target
To learn more about Draftmark:
*For this post I was gifted a Draftmark Home TapSystem. Opinions and ideas are my own.*
Facebook Conversations