My weeks as a blogger are hectic, unpredictable, chaotic and I love every second of it!  I live in Sugar Land ( a suburb conveniently located 20 minutes away from the Houston metro area) and most of my time is spent editing pics and writing emails at home but I do go to a lot of networking events, work meetings and my studio manager job so I'm constantly driving around the whole city.  I currently drive a Volkswagen Passat and I'm super happy with it but my week with this Mitsubish made me doubt my car choice! When I first saw it, I thought my husband's Toyota Highlander (in the exact same color) was parked outside but it was actually the Mitsubishi Outlander Sport 2016 that I was going to drive!
DAY 1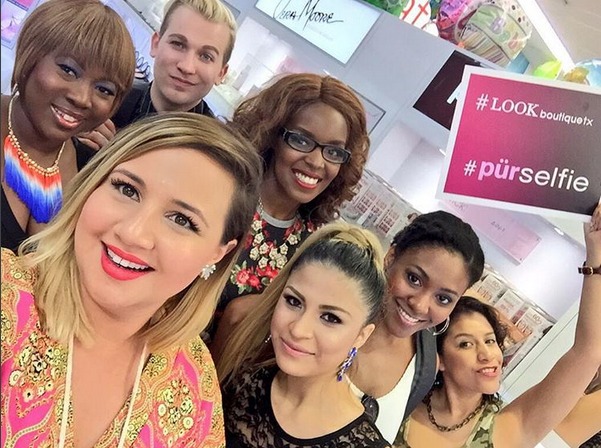 Even though this day was super rainy and gloomy I managed to make it to the Pur Minerals Cosmetic Lunch Party at LookBoutique. The Mitsubishi Outlander got me there but it was way too rainy outside to snap some pics.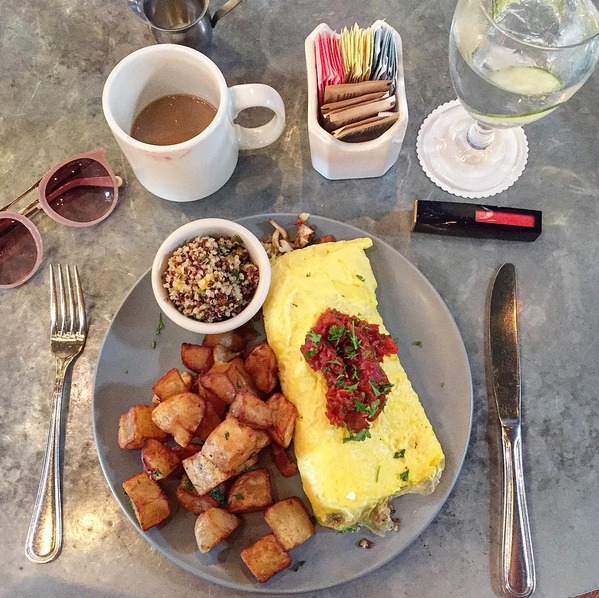 Birthday brunch at Benjy's celebrating fellow blogger, Jillian of Cup of Charisma.
DAY 2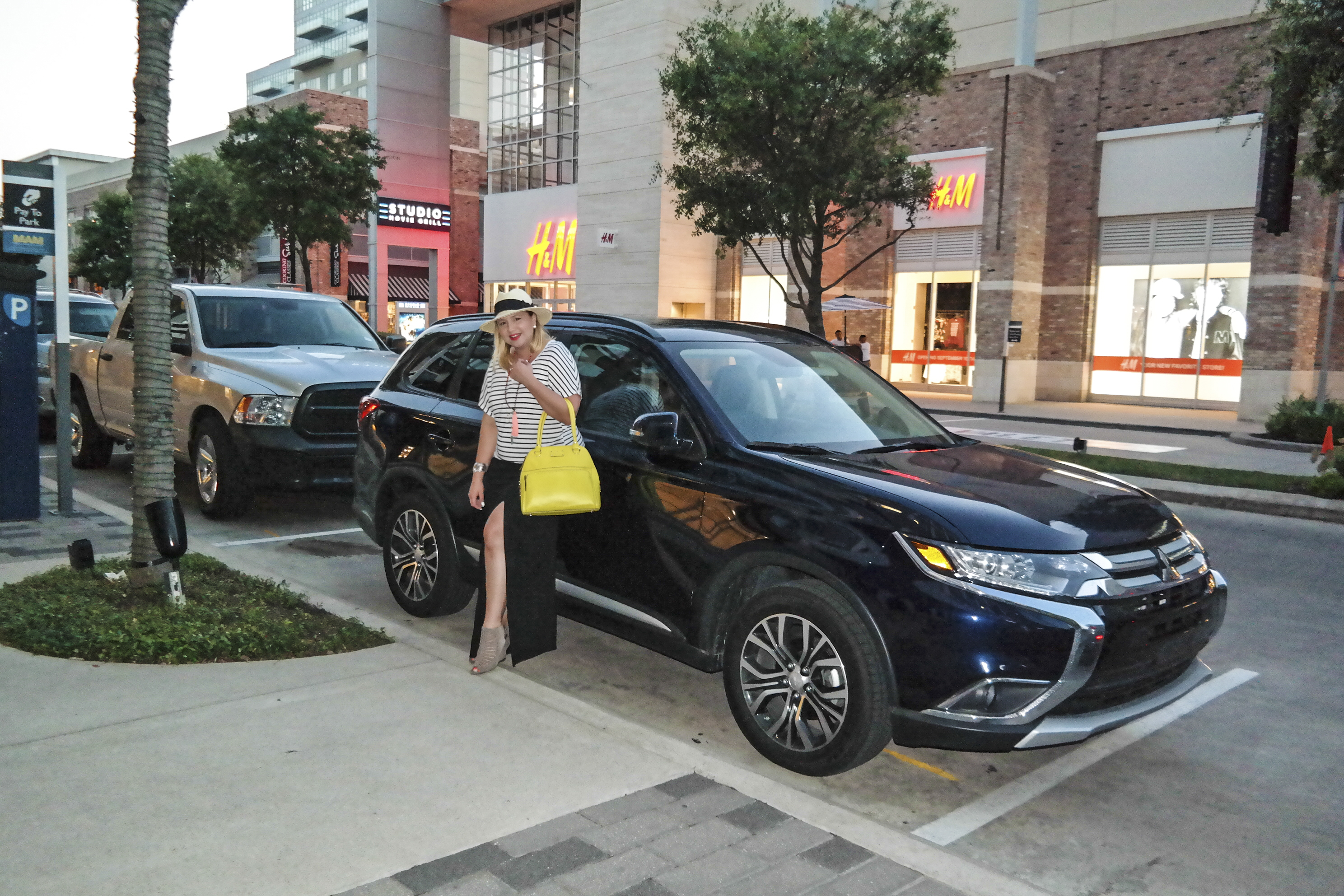 Today was all about answering emails and blog-business meetings. I met with the uber-talented fashion designer Damari from Damari and Co. to talk fashion month in Houston and gloves. You'll be able to see something very special she made for me in the upcoming weeks! Our meeting spot: The Tasting Room in CityCentre, one of my favorite outdoor restaurant & entertainment venues to hit with friends and my hubby. Oh and the H&M behind me just opened last week on September 10th so this will definitely be one of my favorite shopping spots from now on.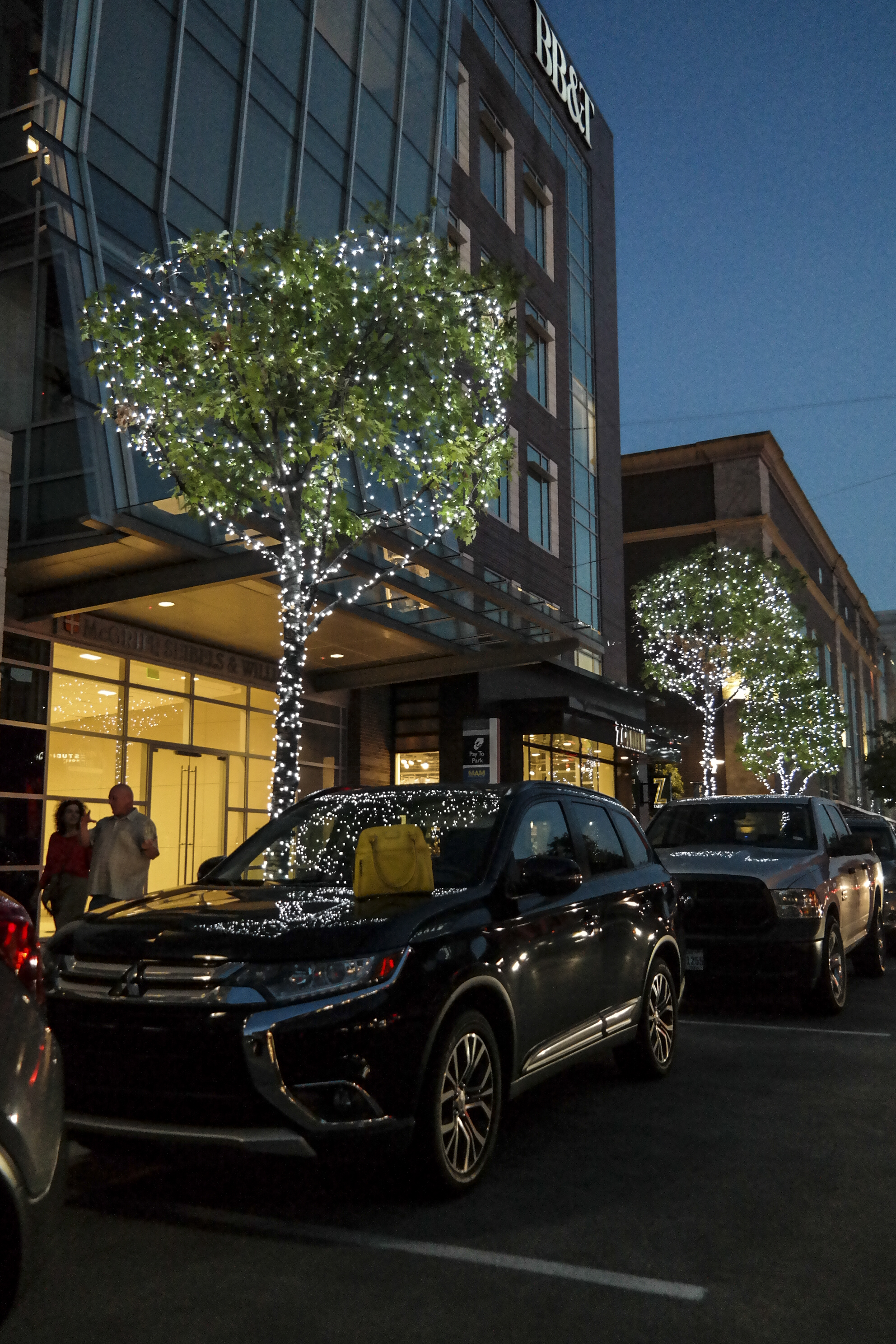 CityCentre always has lights wrapped around their trees which makes me think of Christmas, my favorite time of year. Don't mind me leaving my cute Kate Spade purse unattended.

DAY 3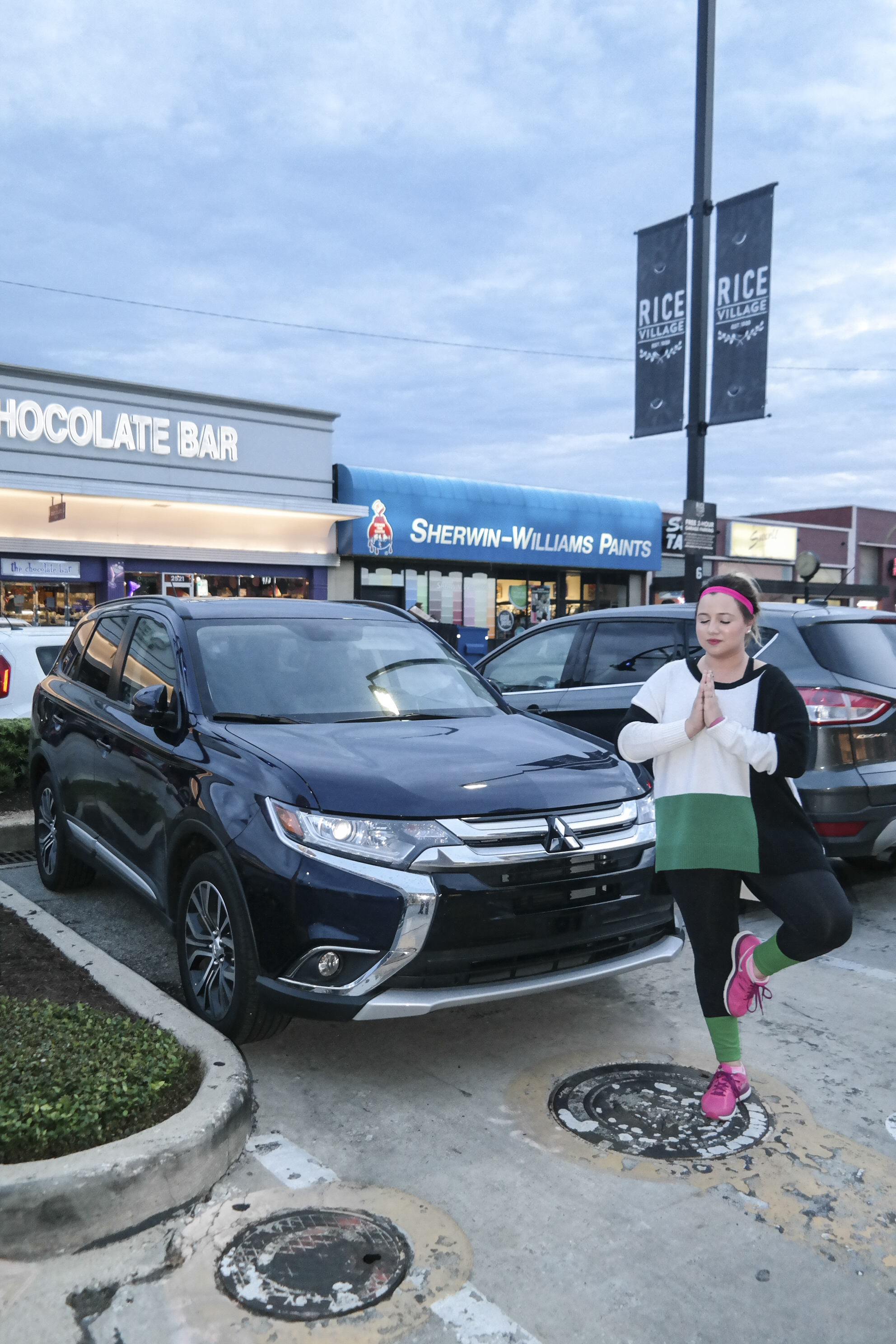 My namaste moment on Wednesday happened right after I had walked the runway at Atheta in Rice Village along with a group of fabulous Houston bloggers and yoga instructors. This event benefited Girls on the Run Houston and you can still donate!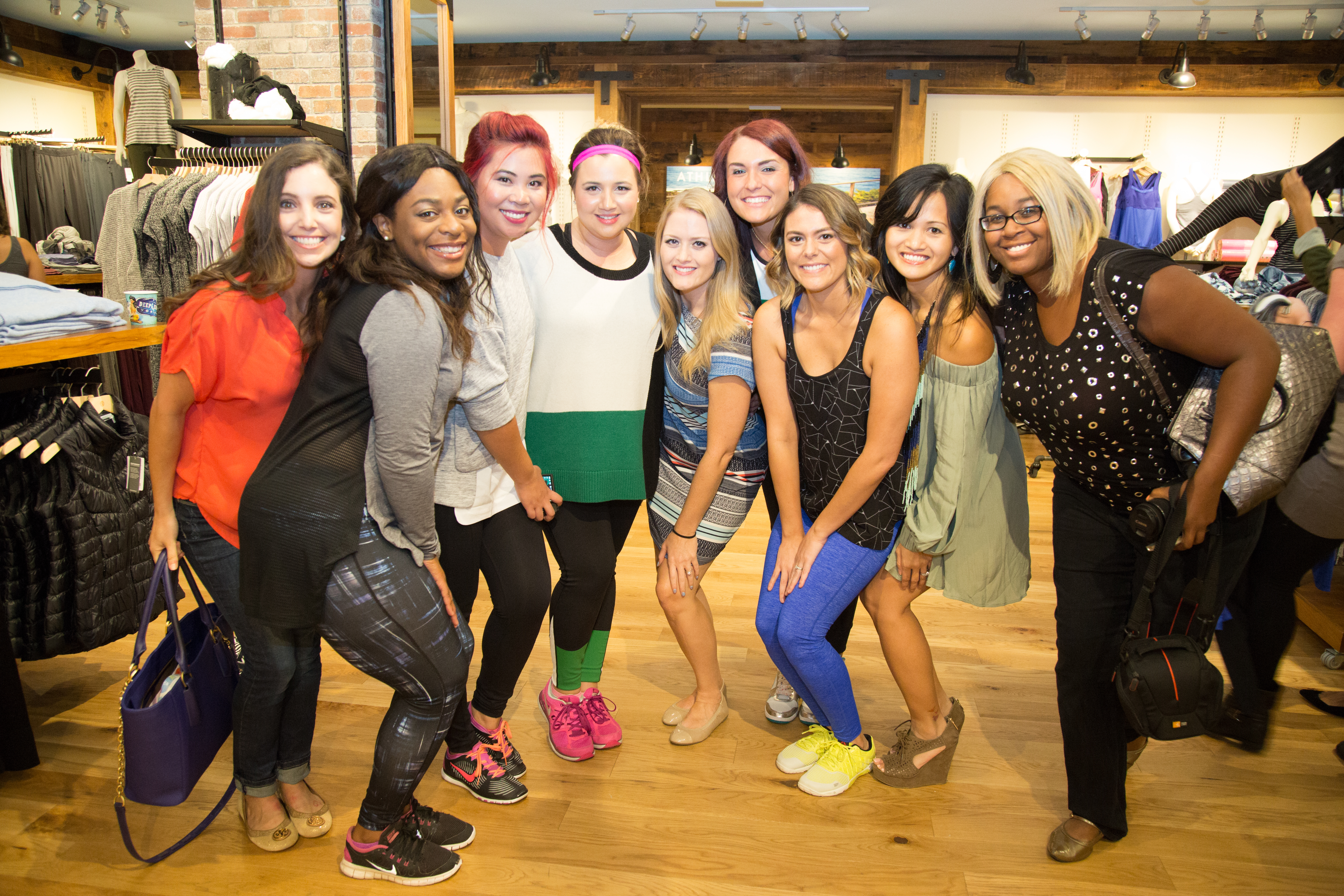 All the cute girls that donated their time to model at the Athleta and Derek Lam event. Read more about it here.
DAY 4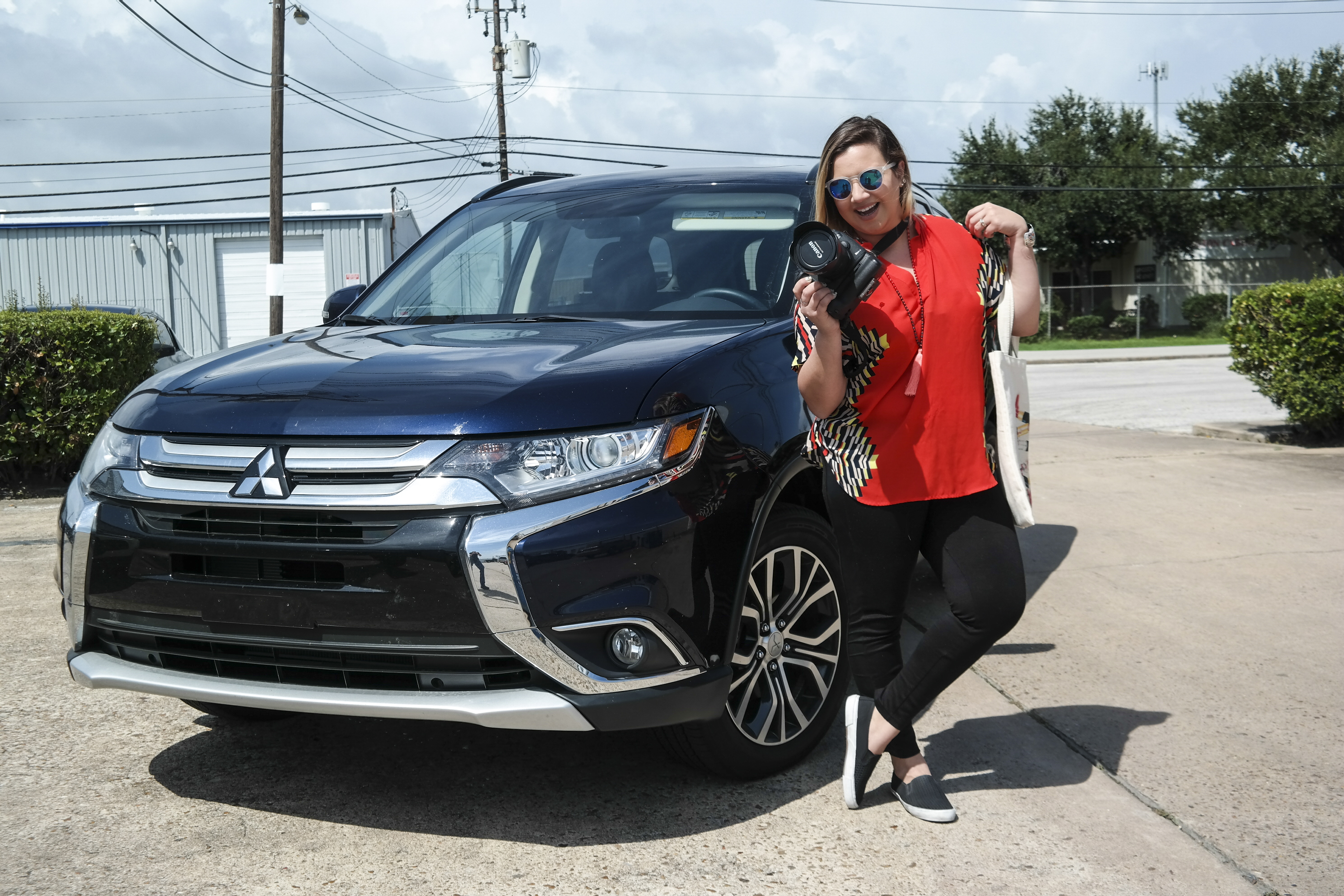 Heading into work at the studio is one of my favorite things! Managing a corporate/advertising photography studio is a lot harder than I thought. I like the challenge though because it tests my people skills every single day.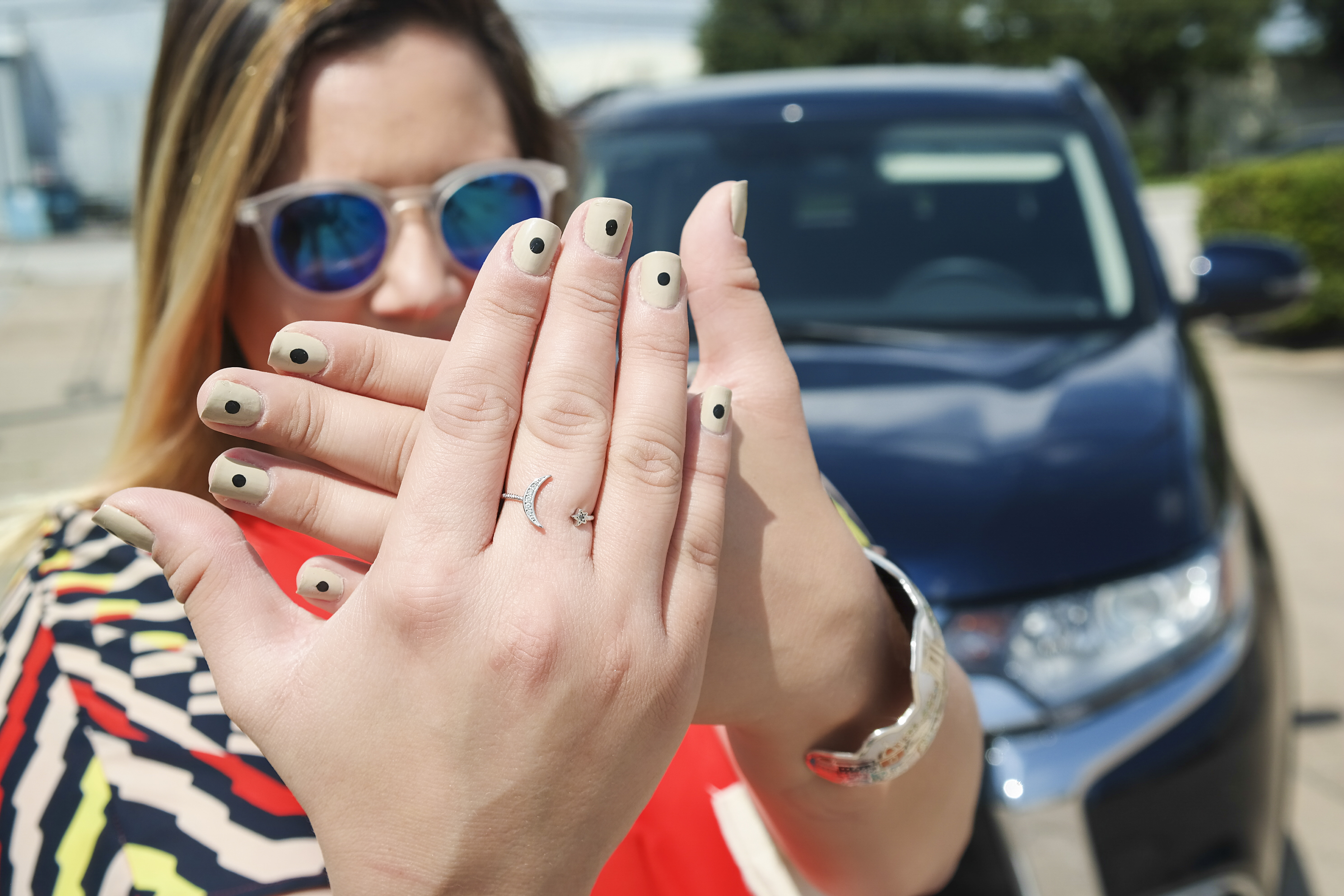 My DIY mani art is minimal and easy to do. I plan to do a mini tutorial on this!
(My ring is from www.Rocksbox.com Use code lipstickandbrunchxoxo to get your first box at no cost!)

DAY 5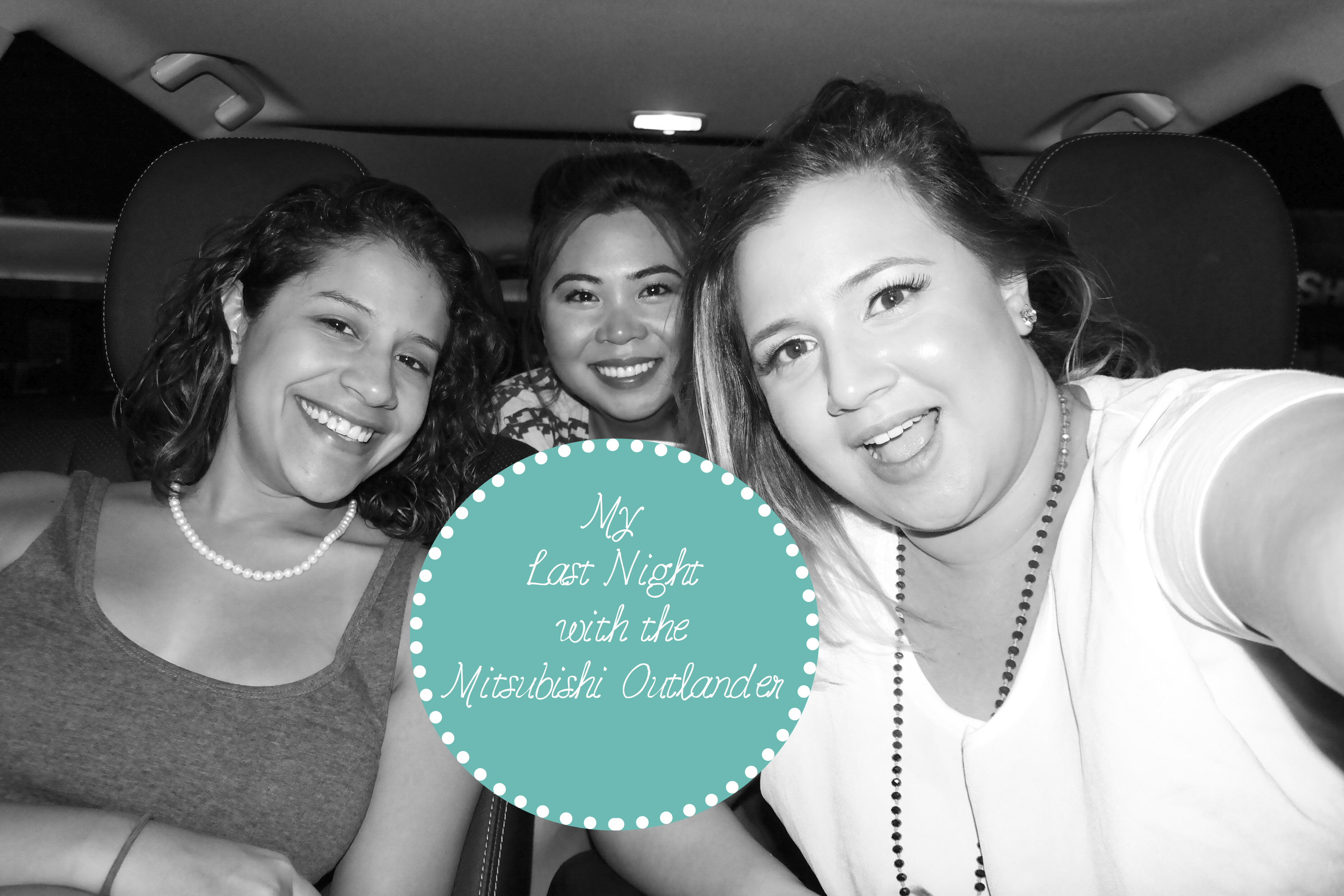 Showing my friends Madeline and Stella the car and wishing we had it more time for a girls road trip!
At the end of the week, I was super sad to let the Mistubishi Outlander go (I even asked if I could keep it one more day but I wasn't able to!). I'm definitely convinced I want an SUV car because it makes all the difference when driving in Houston highways. I was also shocked that I still has 1/2 a tank of gas still left when I turned in my car!
Some pros over my current VW Passat are:
The Rear-View Camera to back-up and parallel park. Sorry t be a cliche but I'm not the best at parking.
The Digital Touchscreen (there's one menu that tells me nearest gas stations and prices.)
Lane Departure Alert (Probably not good to say  I found out about this when I was not driving neatly in my lane on the highway.)
A lot of glove-box space (Believe it or not my VW Passat has very little space for all my beauty tools and the Outlander boast with storage space.)
*For this post I got a complimentary one week test drive with the Mitsubishi Outlander Sport 2016.  All opinions and thoughts are my own.
Facebook Conversations