*This post contains affiliate links and gifted items. When you purchase from affiliate links I make a small commission. Thank you for supporting Lipstick and Brunch! Disclaimer: I am not a dermatologist or certified skin specialist. I try out all the products on my skin and give you my honest opinions of them. I always recommend getting a sample first (don't be shy and ask!) and finding out if it works out for you before buying a full-size product.
This past week I tried a variety of products, and let me tell you, some of them were overpriced in my opinion while others delivered way more than what their price-tag could have promised. I'm excited about this Try It Tuesday post because there's two things I'm so obsessed with that I've been meaning to try and share and I've finally gotten around to wearing them enough to give you a review!
Glam Rock Nails Soy Nail Polish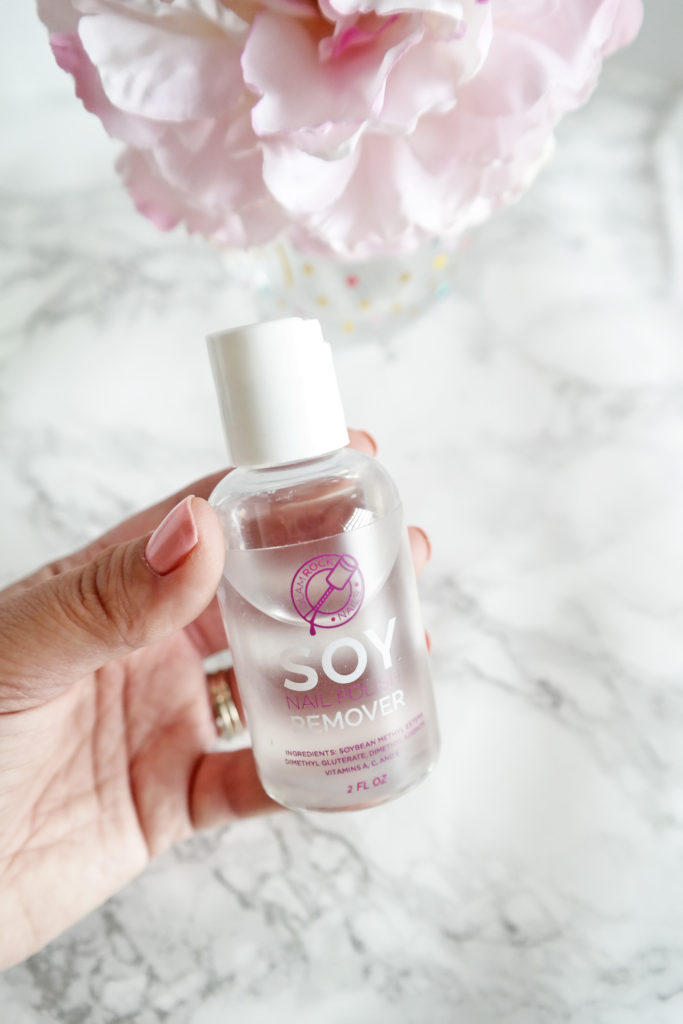 Product I'm Obsessed With #1: I got a sample of this natural nail polish remover at We All Grow Summit at the start of the month. It's an acetone free remover, it doesn't smell terrible and I was wowed by how well it worked. I loved that, unlike acetone, when I was removing my nail polish, my nail and fingers were not left dry and white (you know what I'm talking about!) but they were actually left with an oily and moisturizing residue. Before applying nail polish though I made sure to wash my hands with soap and water. Since getting pregnant I've been looking for healthier beauty brands and this nail polish remover really hits the bill with its amazing performance, non-acetone moisturizing formula, and it's also vegan and cruelty free. And guess what? $1.50 from every bottle sold will help build a home in Nicaragua, the neighboring country to my home-country of Honduras!
Aveeno Positively Radiant 60 Second In-Shower Facial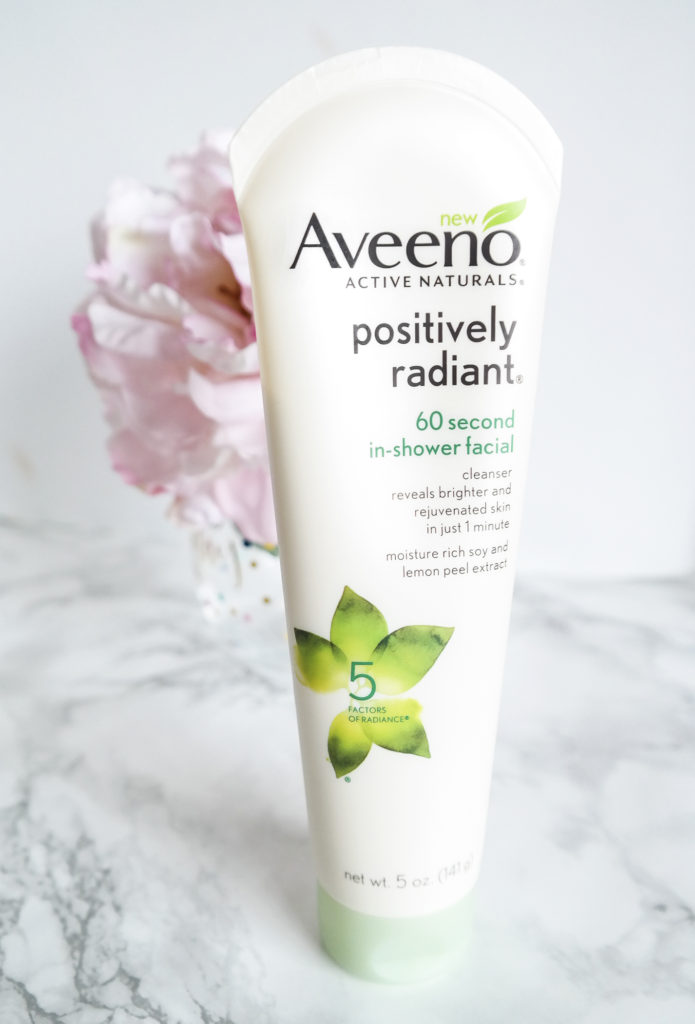 I've been a huge fan of getting as many things done in the shower as possible during my pregnancy: hair treatment, all over body moisturizing–think Kramer in that Seinfeld episode where he was even making salad in the shower–Hahahahaha–Just kidding–I'm not going that far! When this Aveeno product promised to give me a facial in the shower in a minute I said YES! The first time around I didn't see an immediate difference in my skin but I enjoyed it's very mild lemon scent and the small soybean seed exfoliators. But, now, after 4 or 5 uses I can see a healthy sheen in my skin and I haven't broken out in a long time. All in all, I like in-shower facial products where you feel a warming sensation or a tingle but this product doesn't do either–nevertheless–I've liked using it and seeing how it's made my skin go from dull to soft and glowing. So if you're low maintenance with your skincare and want a face-wash that delivers exfoliation, radiance, & smoothness in one—-this is your go-to!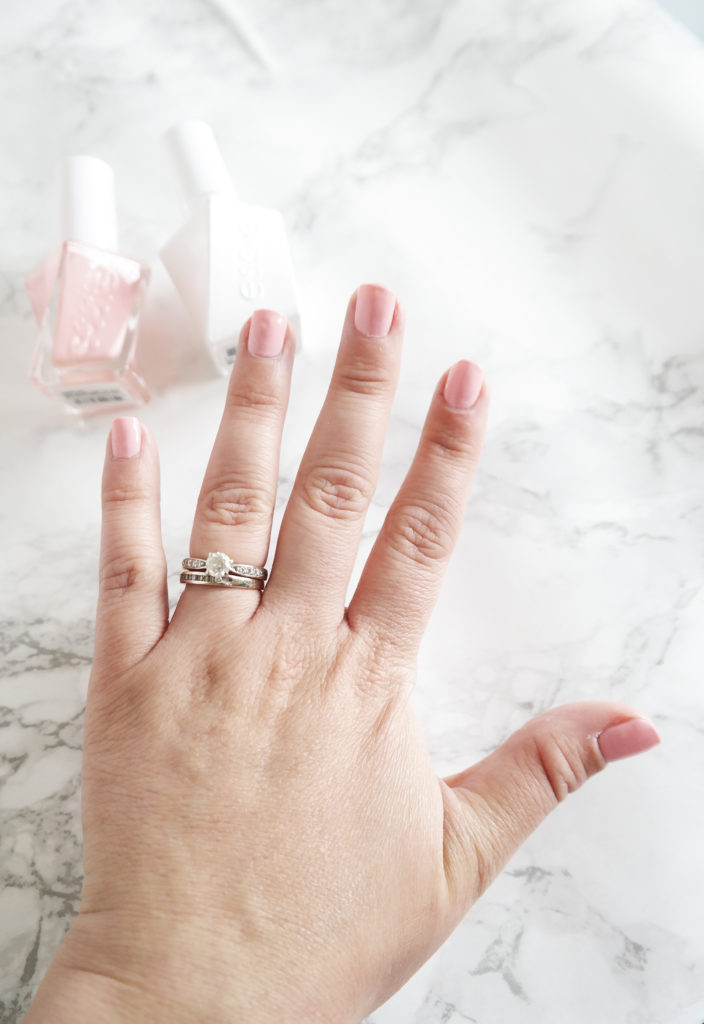 (Updated April 3, 2017) So when I applied an extra layer of polish and top coat the gel polish looked flawless! I mean, look at he photo below! Love how my nails look now. Just be sure to apply the extra layer of polish a day after and don"t do it all at once or it might not dry fast enough.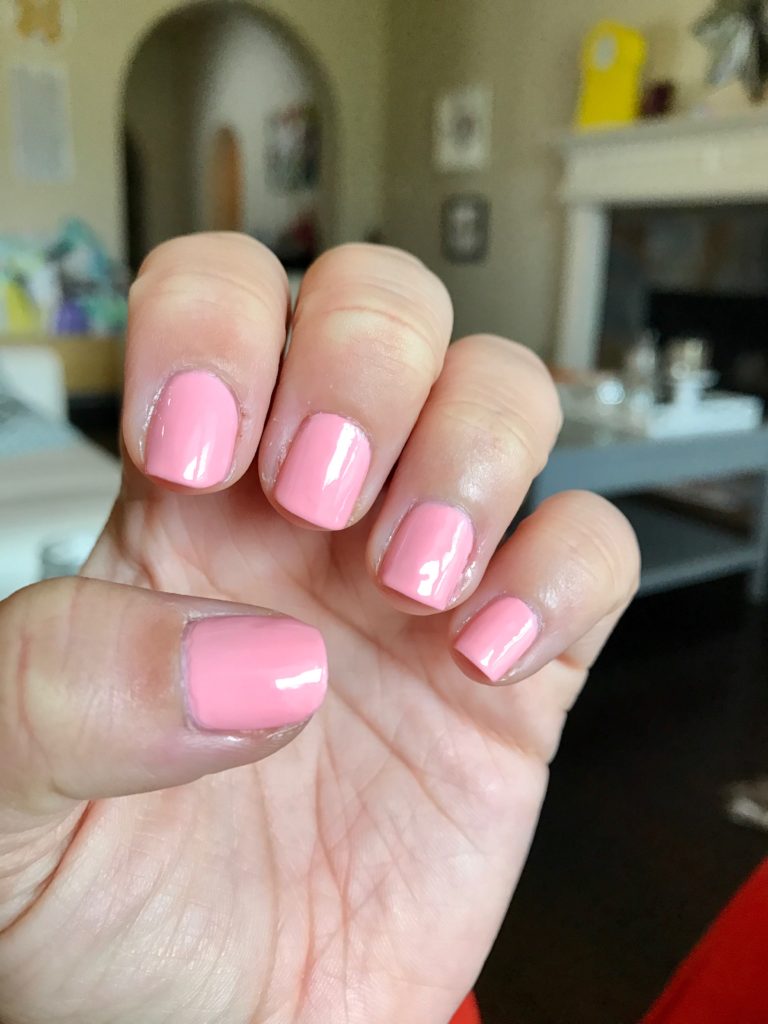 The price tag on these babies hurt–$11 bucks each! OUCH! I was hoping for some gel miracle but it wasn't the case. Even though these polishes have a superb application brush, formula and an infinite array of colors, they still didn't look like salon gel nails. Now, this is partly my fault for choosing a color that is not bright which is a tip I'll give you: when doing your nails at home, bright colors like red will always look better than a soft nude or pink because just like nude clothing, any unevenness in your nails will show through the light colors. I used 3 coats of the polish even though they suggest two and even though it dried pretty quickly to touch I hit one of my nails against a drawer and knicked it! I will give this product another chance and buy the red polish because I paid way too much for the top coat to not use it again. Also, it's way cheaper to buy the top coat and color in a kit than buying them separately like I did #fail. I have a whole review of gel polishes and my favorite in-home gel lamp system if you want to check it out!
e.l.f Day to Night Lipstick Duo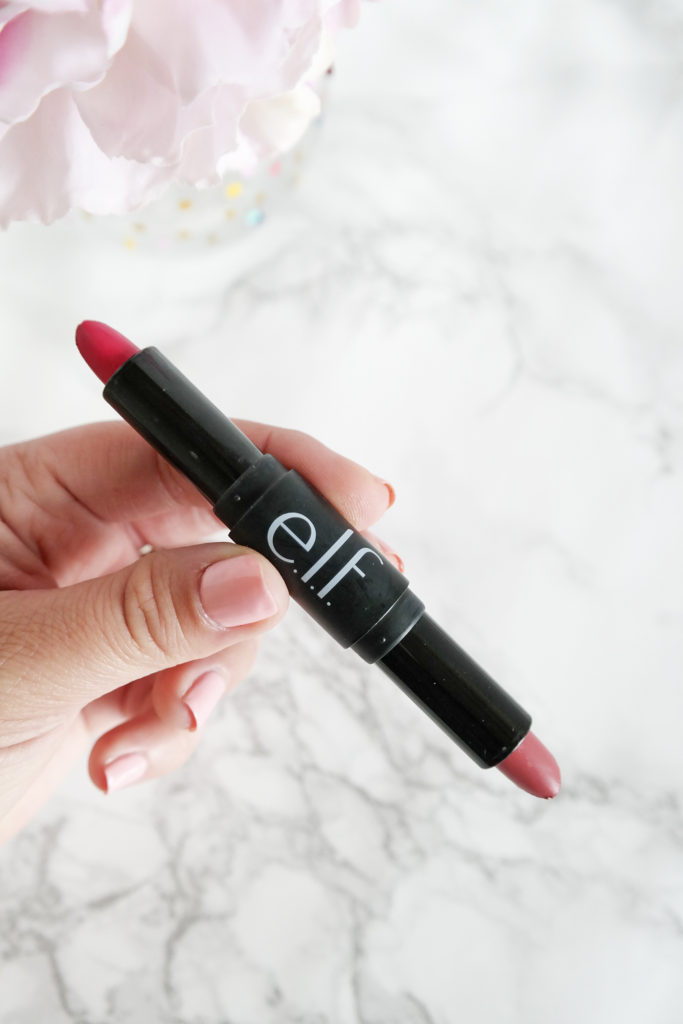 Product I'm Obsessed With #2: I was never keen on e.l.f cosmetics because I just didn't trust the price tag! There was no way that a $5 lipstick was going to work well! But, if you know me, you know I hate to admit I'm wrong and this is one of those times because I am OBSESSED with this double ended lipstick. Not only does it have a vanilla smell, but it's creamy and goes on so smoothly on your lips. If I had to recommend a shade to buy it would be the one I own which is called "I Love Pinks." One end includes a nudey-brownish shade which is great for any day-look and the office. On the other end is a pinkish, berry red which is great to spice up any night look or as a statement lip during the day. You can also layer these shades to create a whole new shade of lipstick! All in all, I can't wait to try more e.l.f cosmetics and share them with you on here because this lipstick is quite fabulous and it will live in my purse until I'm done with it!
SHOP THE POST:
What have you been trying and loving? Let me know!
Facebook Conversations