A couple of weeks ago, beauty blogger Steffanie from Brighter, Darling had a very intimate beauty get-together at Cos Bar in Market Street-The Woodlands. The first Cos Bar I ever walked into was actually in Vail, Colorado and coincidentally, Cos Bar was born in Aspen, Colorado. Trust me, for a beauty-obsessed girl like me–that's major that I was in the place where this beauty boutique was born! I was excited to attend the girl's night out because, besides loving Steffanie to death because she cracks me up and is as beauty obsessed as I am (I'm actually pretty upset because she's moving back to Jersey soon–boo) Cos Bar is a mini high end boutique with all your favorite brands: think Armani, Tata Harper, Bobbi Brown, Natura Bisse, Guerlain among others. So I was ready to play with make-up and try out some brands I hadn't tried before that evening! Blogger Wendy, from Hey, Wendy Vanessa, was also there that evening and check out all the fun we had that night!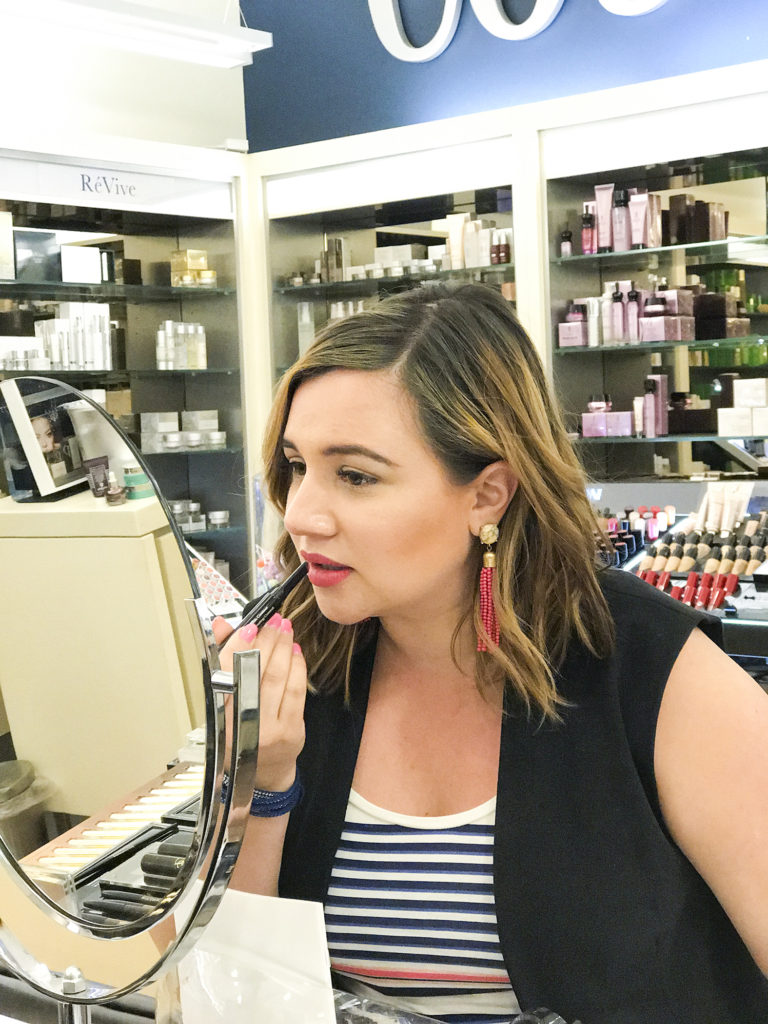 Trying out the creamiest By Terry lipstick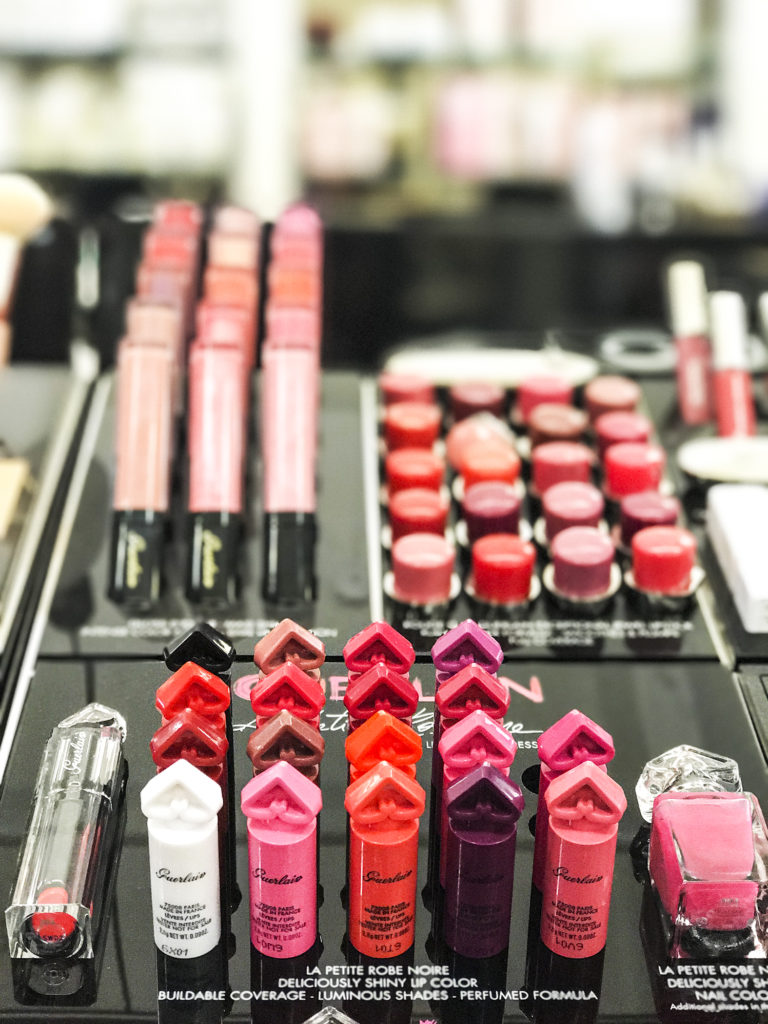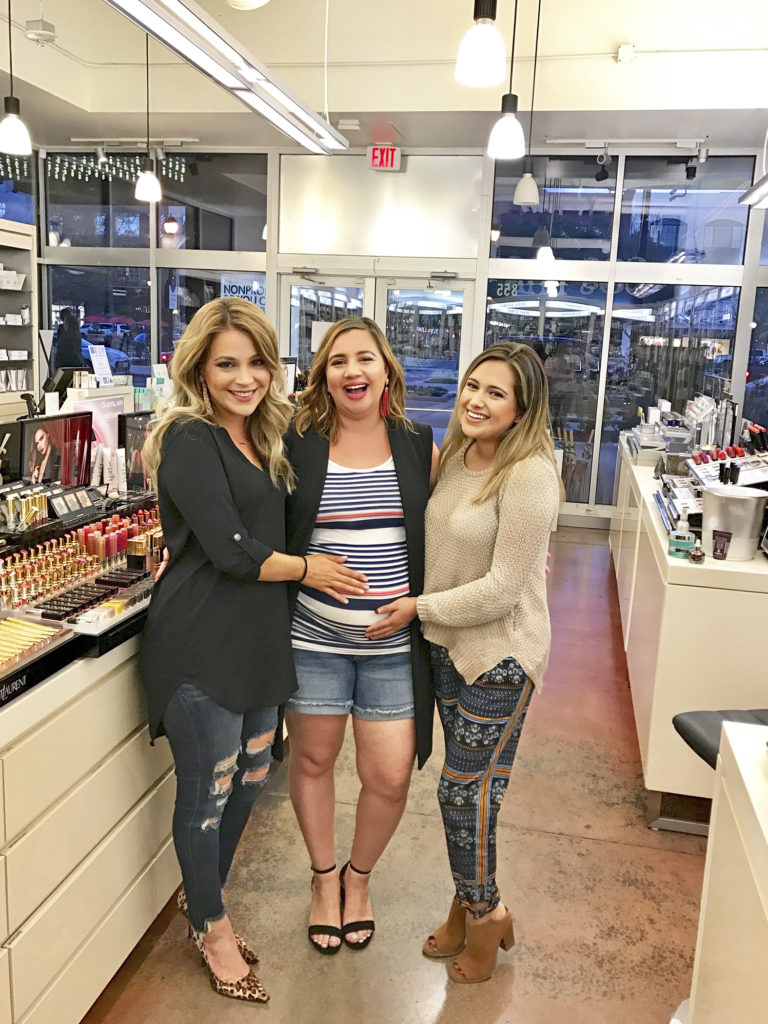 Ah! the first time I let someone else touch my baby bump! SO glad it was Steffanie and Wendy! LOL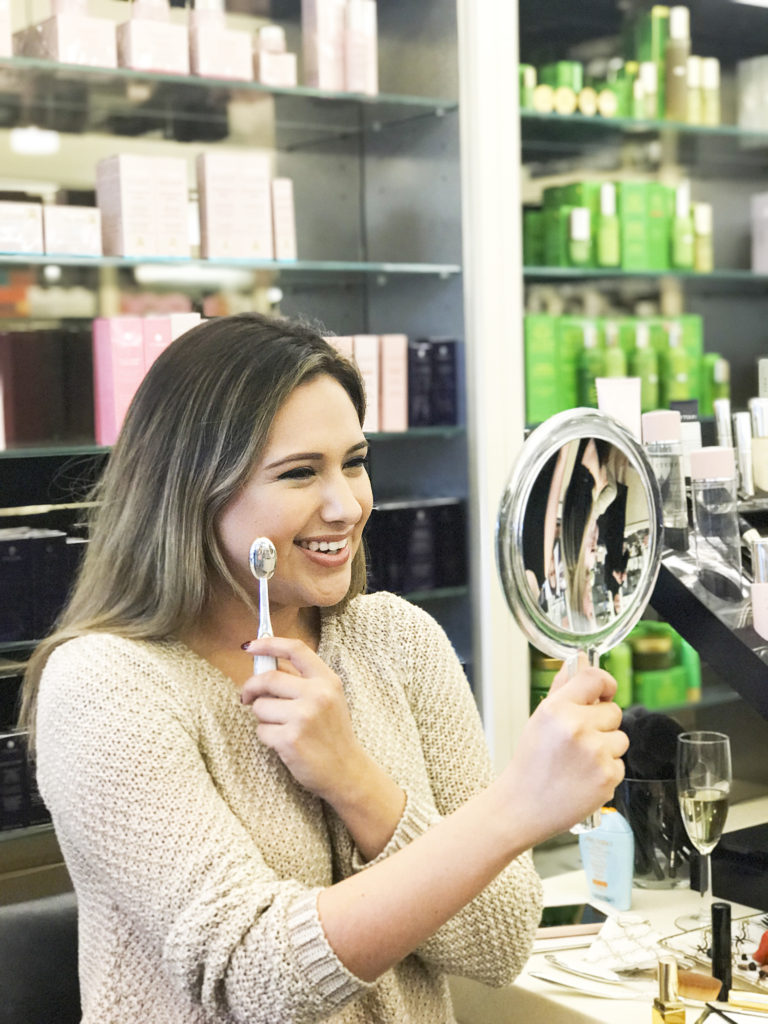 Wendy got the most beautiful make-up done and she even played with the cool Artis oval brushes! Doesn't she look stunning?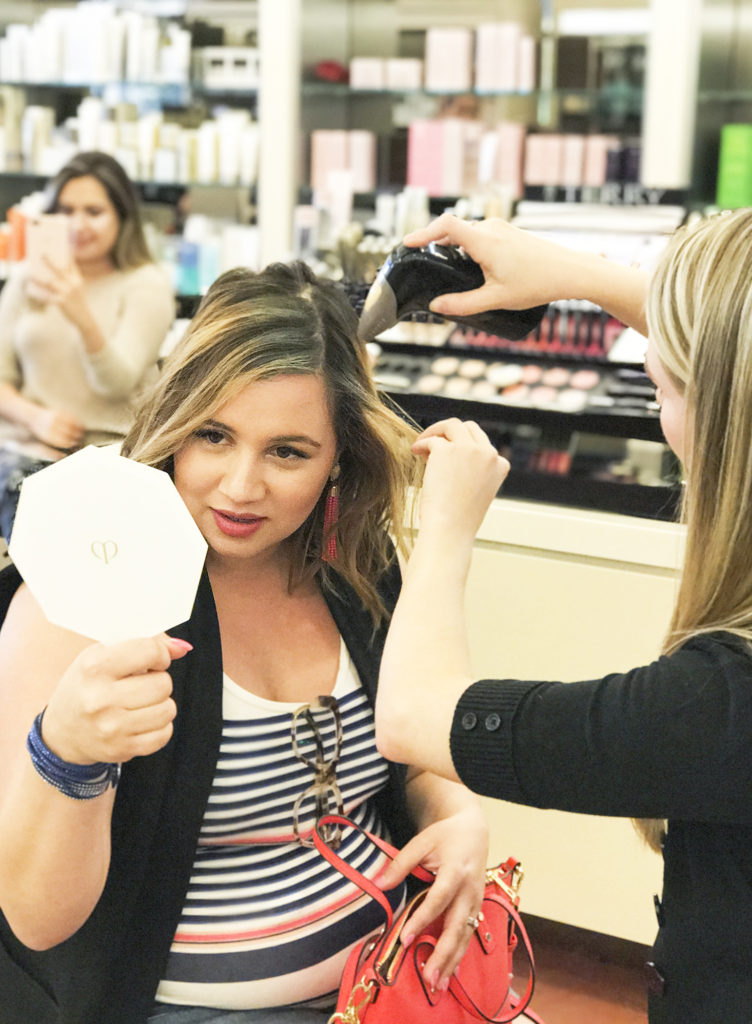 One of the coolest things I got to experience was getting my hair-color retouched with a make-up airbrush machine called TEMPTU! WHAT!? Now, you know I've tried the Luminess Air this past month but this machine actually has hair-colors so you can touch up any highlights at home. Check out the before and after.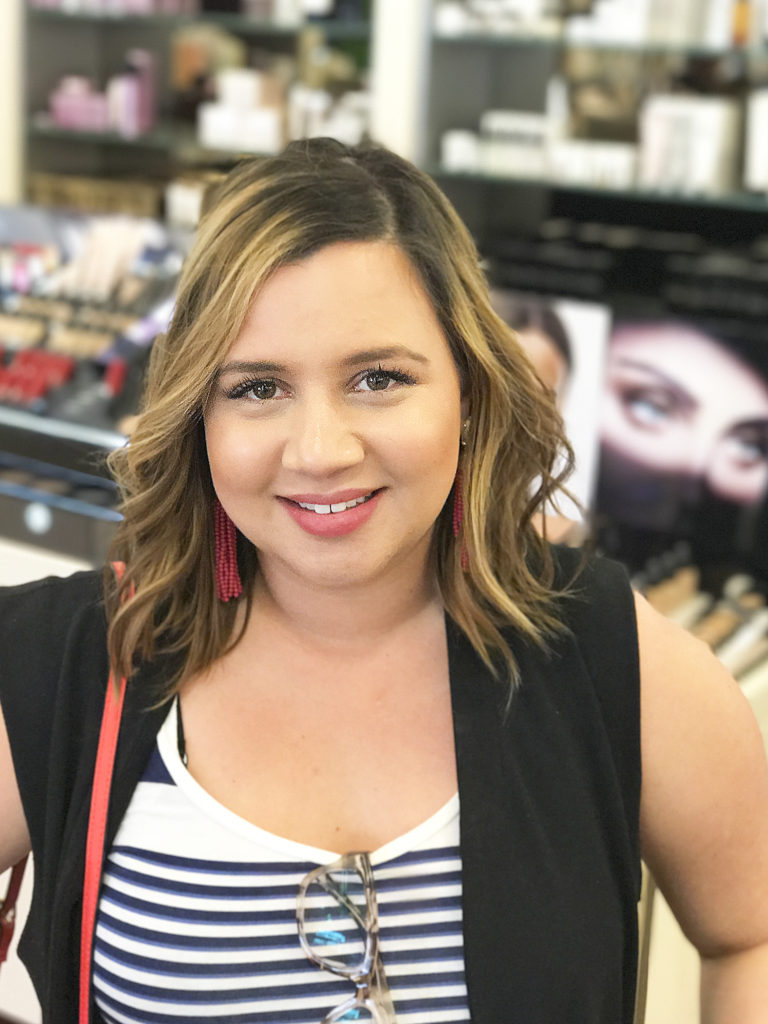 BEFORE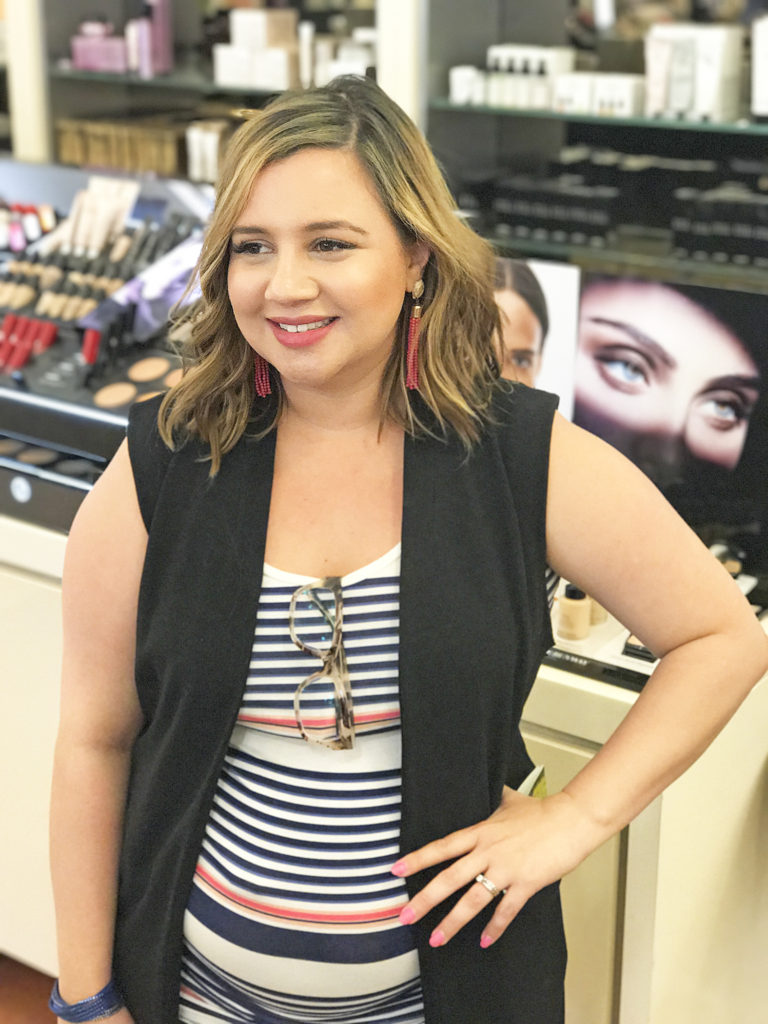 AFTER
OMG! Isn't that cool?! I couldn't believe it!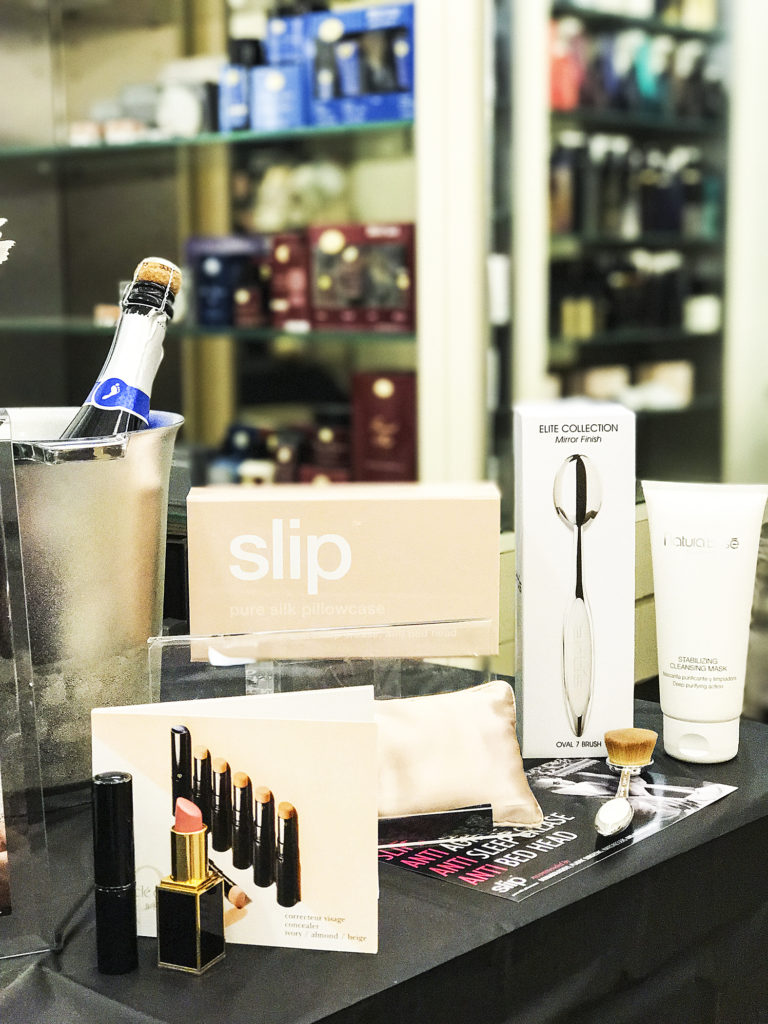 I love how Steffanie had all her Cos Bar favorites set-up! Check out what those were on her blog!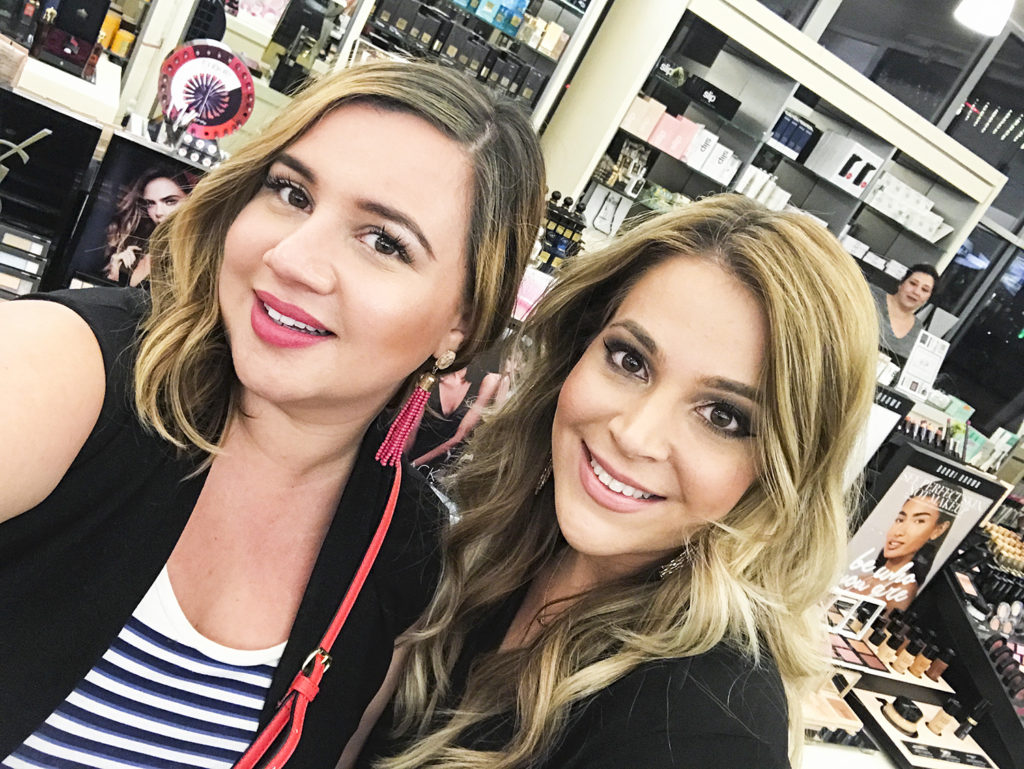 With Steffanie from Brighter, Darling. If you haven't checked Steffanie's blog out, OMG—it's a must if you're a beauty junkie like me–she's got reviews of every single product on your list–from high-end to drug-store–she's the best!
Thank you so much Steffanie and Cos Bar for an amazing evening of bites, beauty and great company and for getting us there in style with an Uber! By the way, if you have Cos Bar close to you, they can host small groups for birthdays or bachelorette parties.
I had so much fun and can't wait to be back to Cos Bar in Market Street!
Facebook Conversations