*This post contains affiliate links and gifted items. When you purchase from affiliate links I make a small commission. Thank you for supporting Lipstick and Brunch! Disclaimer: I am not a dermatologist or certified skin specialist. I try out all the products on my skin and give you my honest opinions of them. I always recommend getting a sample first (don't be shy and ask!) and finding out if it works out for you before buying a full-size product.

Guys! Thank you for being so forgiving and not bashing me for not posting my Try It Tuesday Beauty post yesterday! You see, I didn't expect to get my outfit photos until today so when I received them Monday night I was too excited and had to publish them the next morning. It was so exciting to publish yesterday's post because it was my first ever bump-date post on the blog and I loved sharing some pregnancy realness with you!
So today I'm reviewing some Vichy Laboratories products I received from Amazon Luxury Beauty and giving you the real deal review on these French pharmacy favorites and if they're worth your pretty penny. I first discovered the Vichy brand in the Look Boutique inside of Walgreens (a true gem you have to visit in Houston if you're a skincare and beauty junkie like me). Check out what I thought below!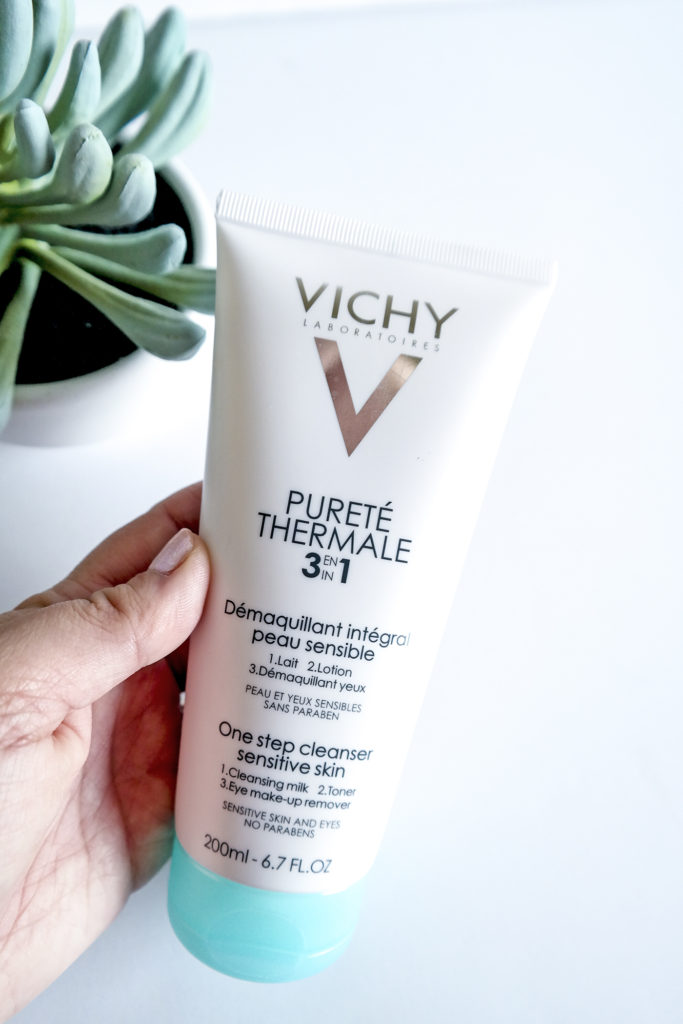 This creamy, milky cleanser reminds me of my grandma's Pond's Cold Cream–in a good way minus the oily residue of cold cream. To use, you rub it into your skin and gently remove with cotton swabs. It claims to take off all your make-up including eye-make-up but when I tried it, my eye-make-up was a bit difficult to take off (I was wearing cream shadow, liquid liner and eyelash glue). I did enjoy the squeaky clean scent and how it removed all my face make-up leaving my skin smooth and clean. A big plus? This make-up remover has Shea extract, tones your skin and is paraben-free. Buy Here.
Vichy Masque Peel Double Eclat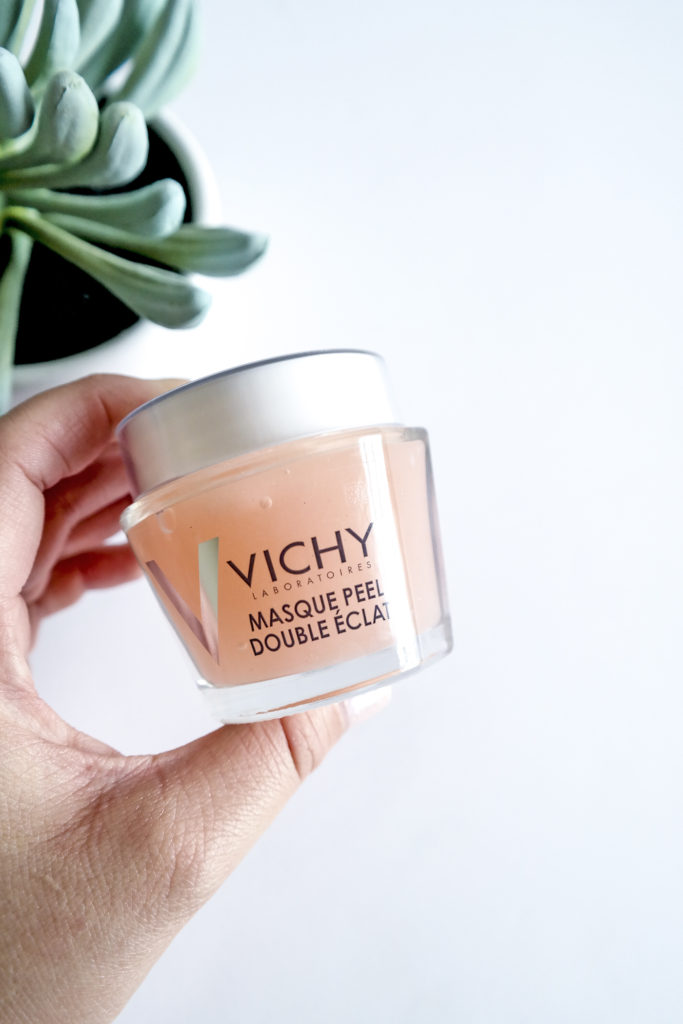 Out of the three Vichy products I tried, I am loving this face mask the most. As a self-proclaimed mask junkie, it's rare meeting a mask I don't like! So at first I thought this was going to be a hard-core peel-off mask because of the name but it's really just a fruit peel for your skin so no tugging of your skin is involved–YAY! Active ingredients include Alpha Hydroxy Acids, fruit acids and Vichy Mineralizing Water which promises glowy skin and diminished pore size. I really liked this mask because it never dries up and when you take it off it has exfoliating particles that were not here when you applied it! What!? I know, like magic! It's a very gentle mask but when you take it off your skin immediately feels smooth and supple. If you're impatient like me you'll like that you only have to wear it for 5 minutes! Tip: Put it in your fridge for an extra relaxing and cooling experience.  Buy Here.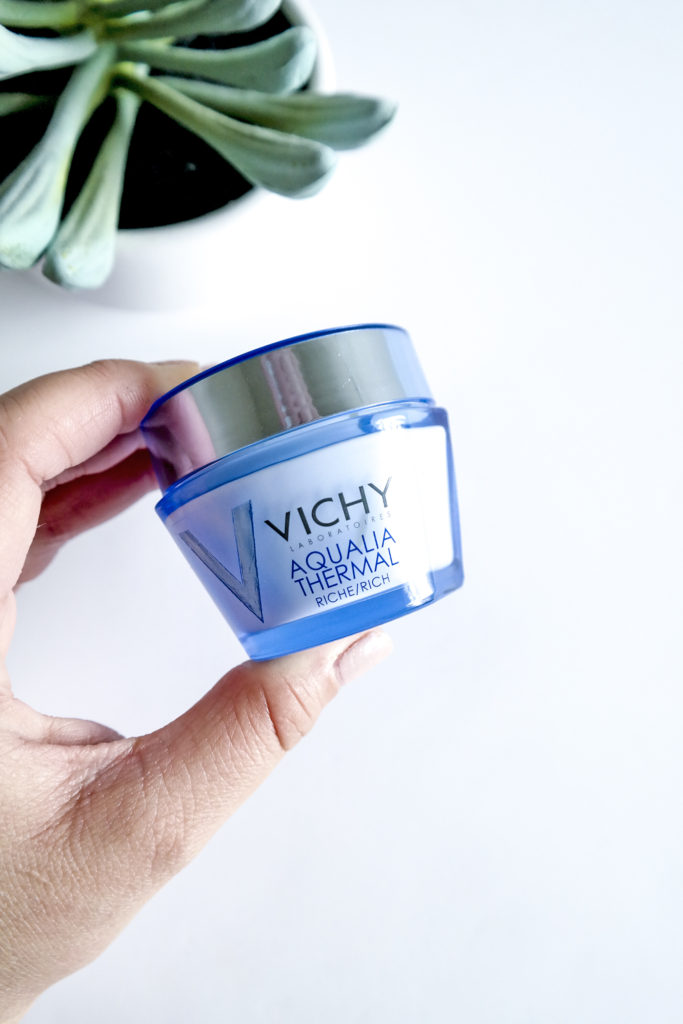 Last year's most popular ingredient is this year's trending ingredient too: Hyaluronic Acid! This magical ingredient that I've seen in everything from moisturizers to lip-glosses promises to retain water/moisture in your skin for 48 hours! I don't have super dry skin but since this rich moisturizer is oil-free so it works well at night for me. It's non-greasy and it absorbs fairly quick. I was not crazy about the scent–it didn't smell bad but I guess I just want a fresh, clean scent and I couldn't determine what this one smelled like. Will have to give you an updated review of this moisturizer since I'd like to use it for a bit more time and see if it makes me break-out or if it dramatically transforms my skin in the morning by using it as my night cream. Buy Here.
Have you tried any Vichy products? Have any favorites I should know about? Let me know!
Facebook Conversations