Before March, I signed up with Stitch Fix, a unique clothing/stylist subscription service where you pay $20 monthly to get cyber-styled and then receive 5 clothing items (including a pair of shoes) at your door step. You get to try it out at the comfort of your own home and whatever you don't like you just place in a pre-postaged bag they send you within three days. Oh, and whatever you choose to stay with you can purchase. It's an elevated shopping experience for sure!
With Stitch Fix, I feel that every box gets better because a stylist is getting to know your favorite tastes, textures and colors and there's nothing more comforting than that; it's better than blindly online shopping because I feel someone is taking care that I'll love the items and that they'll fit me. Read more below!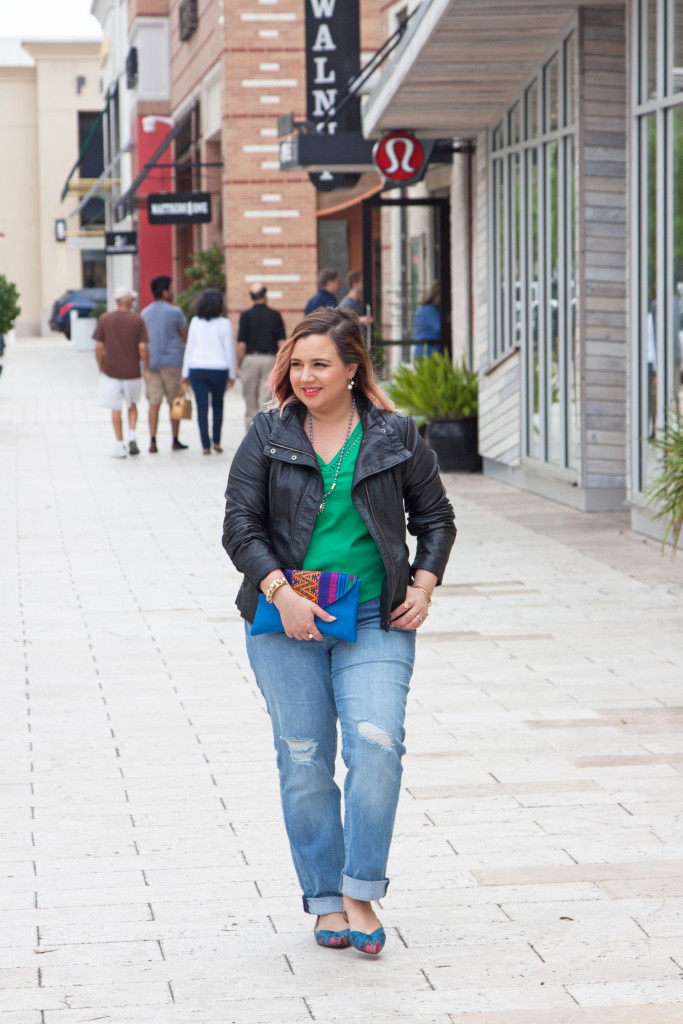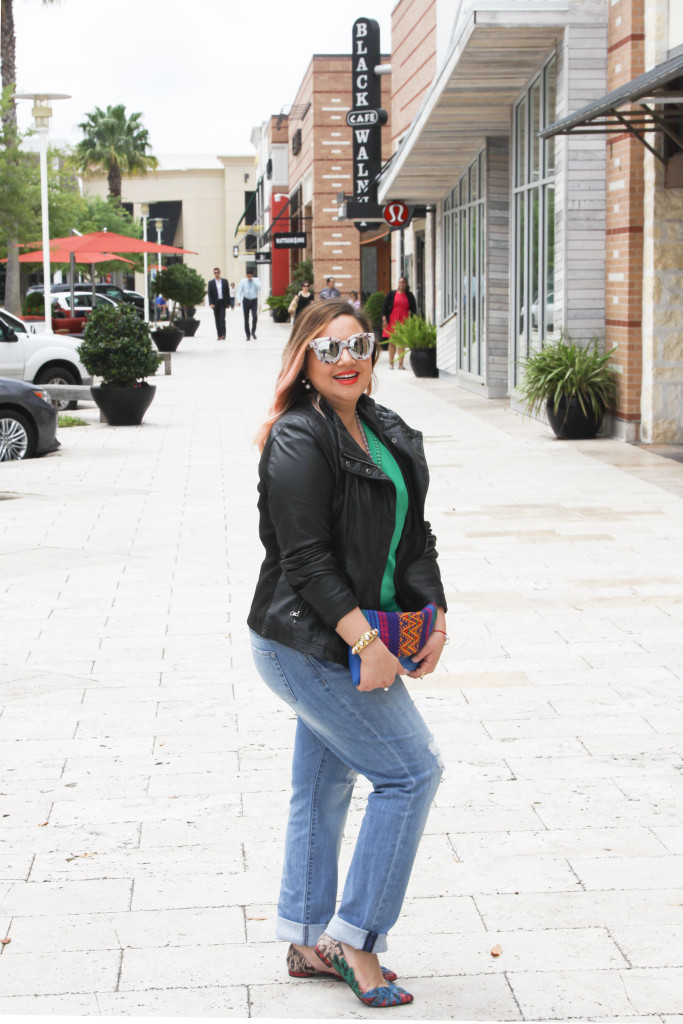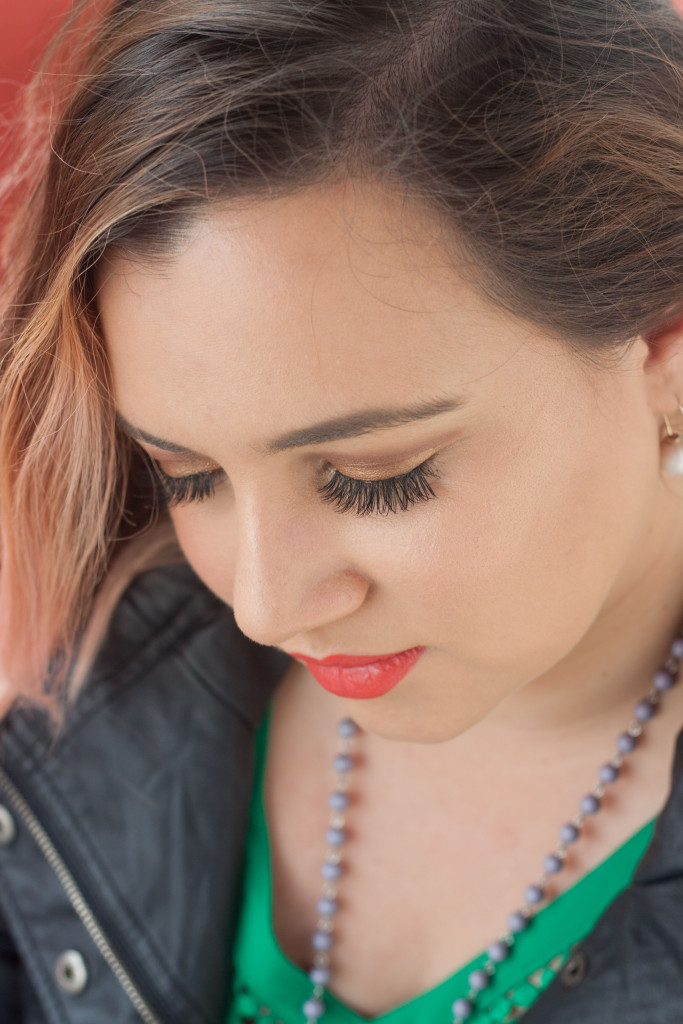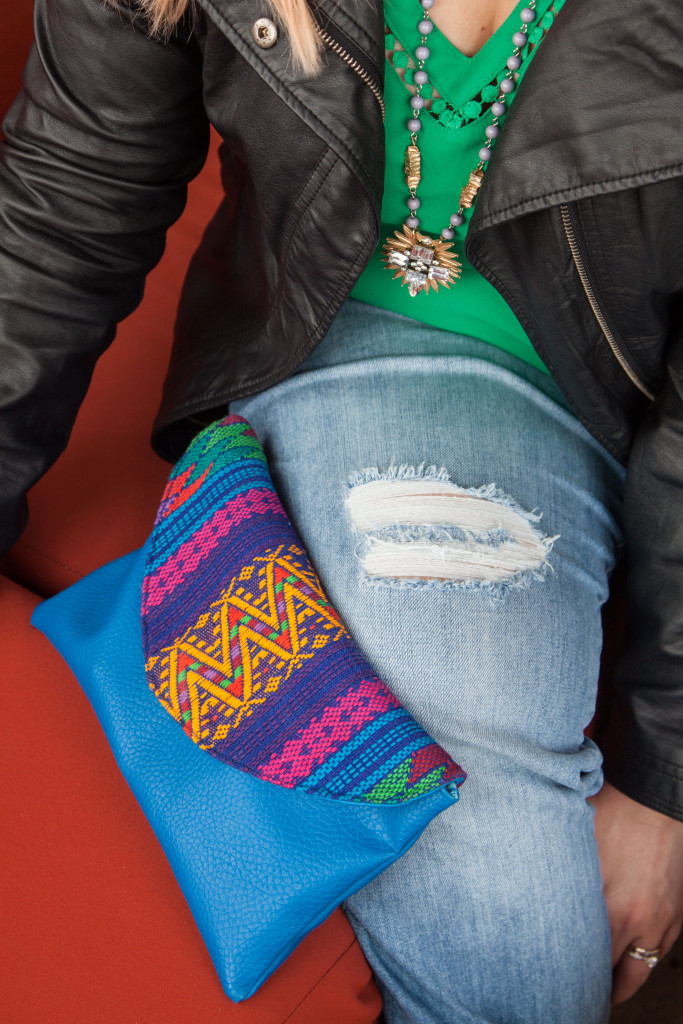 One of my favorite items from my Stitch Fix box were these amazing distressed boyfriend jeans. I love that they fit my curvy butt and body shape so well!
Another one of my favorite items from the box were these incredibly cute and trendy flats. Comfort and cuteness? Yes, please!
Some Things You Should Know About Stitch Fix before Signing Up:
My first Stitch Fix order was OK and most of the items didn't fit but that's totally normal according to the Stitch Fix Team because your personal-cyber stylist is still getting to know you.
The coolest part about getting 5 items at your door step is trying them on comfortably and asking your hubby for an opinion like I did. And because you can purchase your favorite items and return the ones that don't fit, this makes the choosing process so much easier.
I only bought one thing from my first Stitch Fix box and it's this gorgeous pleather jacket I'm wearing! Been looking for one for the longest time and it's the perfect fit.
If you decide to buy ALL the items from your box, like I did this second time around, you get a 25% off of your total order and your $20 monthly stylist fee gets credited at checkout.
Pieces range from $55 and up and I can assure that you are getting quality clothing. You can tell by the thick fabrics and awesome fit.
Another warning (but a good one!): With every passing Stitch Fix box you get, the probability that you like all of your items increases because your stylist gets to know you really well! I had to scale back and change my frequency to every 3 months or I would be spending $260 monthly on clothes and that's not in my budget. I'm getting a StitchFix box every 3 months to get new pieces in my seasonal wardrobe and I love it!
So have you ever tried StitchFix? Let me know in the comments below!
*This is not a sponsored post. All opinions are my own. There are affiliate links in this post which means that by clicking and purchasing I make a commission. Thank you for supporting the brands that support Lipstick and Brunch!
Facebook Conversations