*This post is sponsored by BabbleBoxx.  All thoughts and reviews are my own.
If there's something I mastered during the pandemic it was to learn how to relax and pamper myself at home. I thought I had it down all these years masking and doing my own nails but the stay at home effect really kicked into another level. When Babbleboxx, a company known for curating fantastic themed and seasonal boxes reached out to me to try out their "Spring Pick Me Up" box I was super excited. The last time I worked with them I was a new mom and I discovered a bunch of new baby products that we still use today.
Spring has definitely brought a new air and outlook on life so partnering up to try out beauty brands to pamper myself from head-to-toe was a
no-brainer. Here's each product in the box and what they are going to do for you this Spring!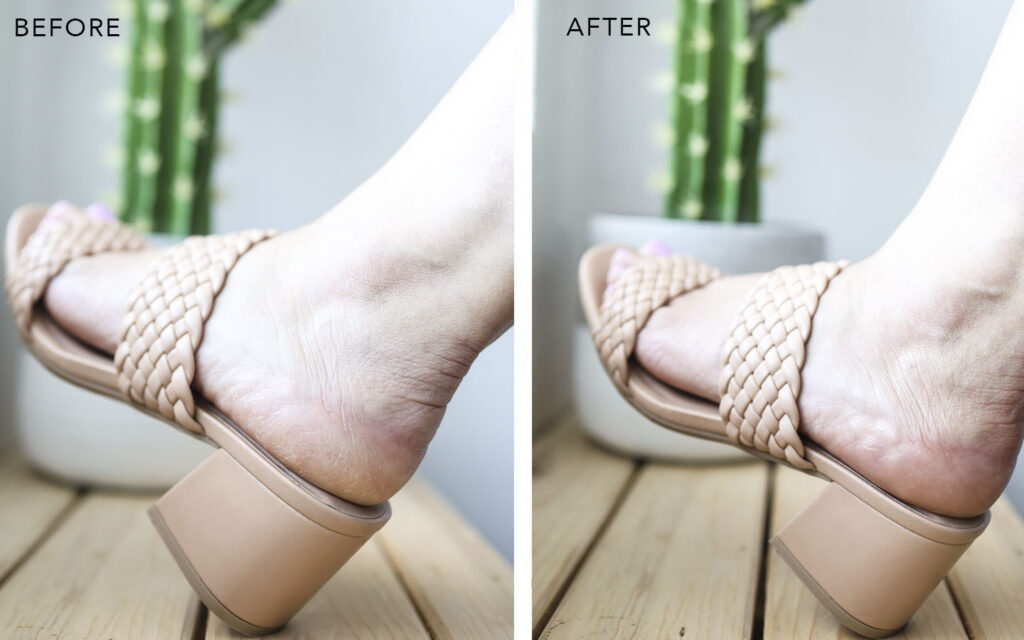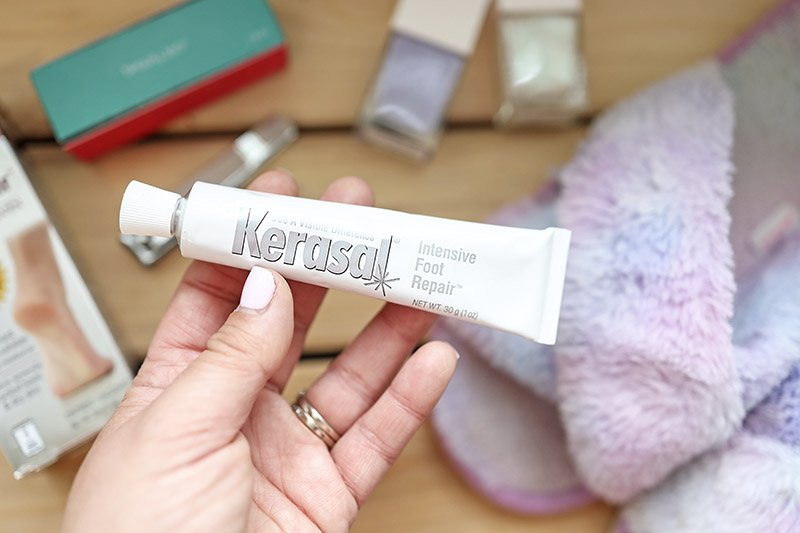 I wish I would have known about Kerasal sooner because my heels are always dry unless I get a pedicure, which I didn't get for a whole year! With sandal season coming up, do you ever just look at your feet right before going out and realize your heels look dry and cracked and in need of some moisture? Well, Kerasal's Foot repair moisturizes dry heels from day to night (just see my before and after photo below, taken 10 hours apart). It also exfoliates your heel with salicylic acid (yup, the same ingredient which is great for exfoliating your face) to reveal smoother, softer heels. I would keep this in my summer bag for any dry heel emergency!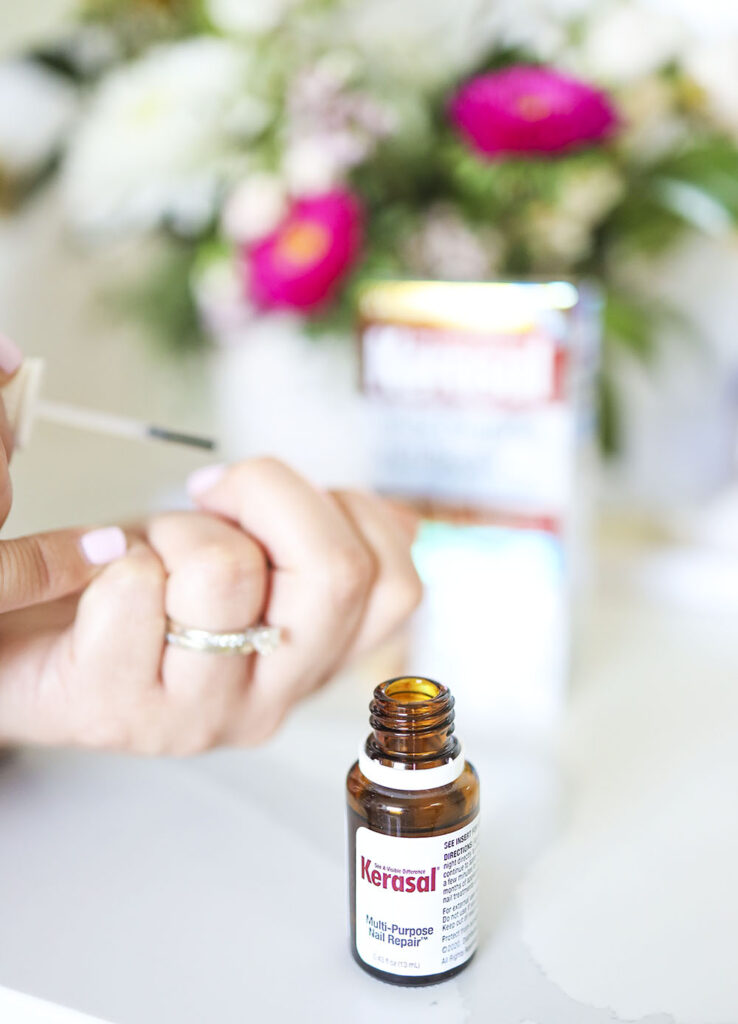 A week ago I showed you one of my broken nails (probably because I started using gel polish again) on Instagram stories and this is the nail repair product I was using! It's so easy to use because you brush it on like a nail polish but there is no skill involved because it's a clear solution with no dry time. Consistent promises to repair nails from gel manicure damage and discoloration. Download a coupon HERE!
Vichy is a French brand I have used in the past and I'm always excited to see it included in one of these gifted boxes because it's the #1 European anti-aging brand in pharmacies! You guys know I take care of my skin a lot because I want to look refreshed and young even without a lot of make-up and it all starts with prevention. This clinically-proven Hyaluronic Acid Face Serum has ingredients like Vitamin C (one of my daily musts!) and Volcanic Water plumps your skin and visibly lifts in areas you need it the most. My areas of concern are my naso-labial folds (from smiling so much!) and crow's feet (because I squint more than I should) so that's where I'll be focusing on applying this very light, fragrance free face serum. The product promises results in 6 weeks so I'm committed to using it and reporting back to you.
Tree Hut Shave Oils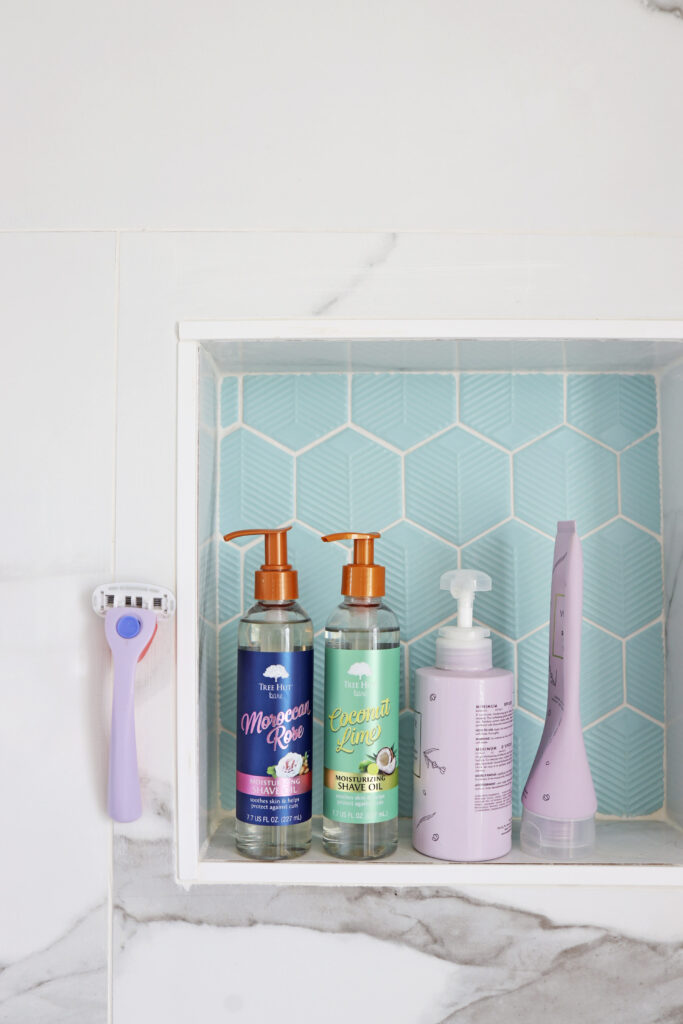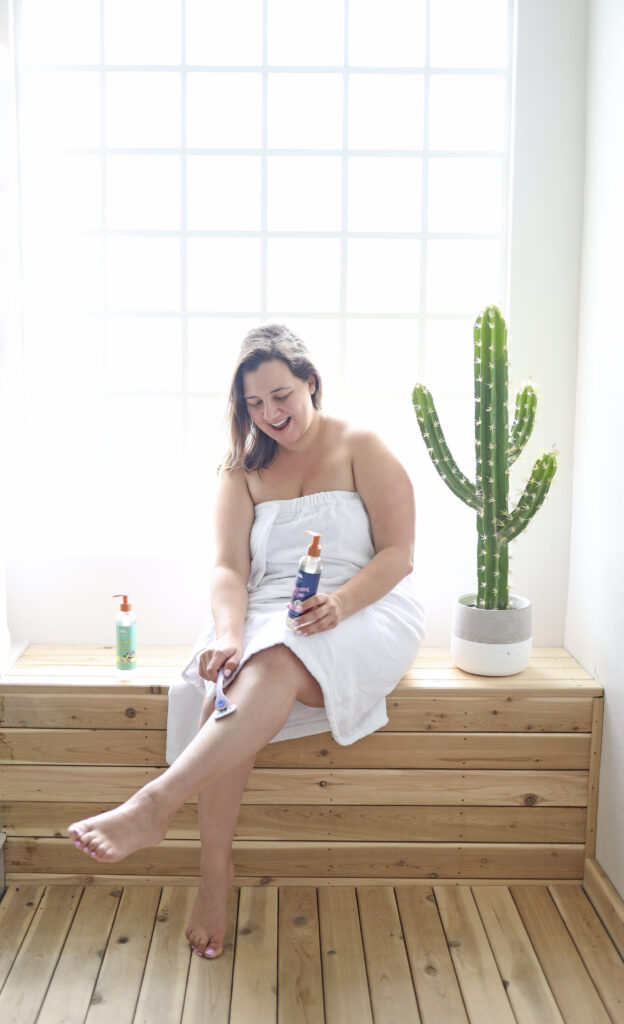 My shaving experience has not been very exciting lately but these shave oils from Tree Hut have spa-like scents and feel so luxurious! To use them I just had to apply them to my wet legs, shave and rinse or wipe off with a towel. Because it's an oil packed with Shea Butter and Argan oil, your bare legs are left with the prettiest sheen, ready for a dress or bathing suit. Don't worry about your skin being irritated afterwards, it also has Oat Extract to soothe your post-shave skin. I used Morroccan Rose Shave Oil on one leg and the Coconut Lime Shave Oil on the other because obviously I had to try them both! Both scents are lovely and non-greasy.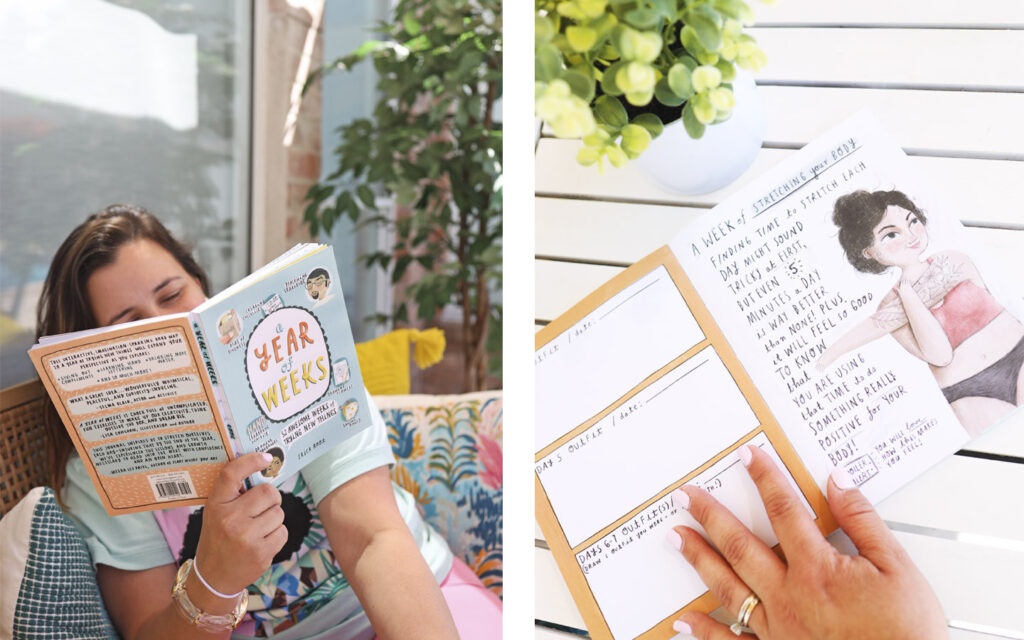 If you have been following since I started my fitness journey you know that I have one motto: Progress Over Perfection. This book illustrated by Erica Root exemplifies that: it tasks you with small, accomplishable goals every day and its mission is to keep you engaged with all its creative activities. This would make a beautiful gift for a friend or a book to take on vacation.
I enjoyed sitting outside and going through the pages, admiring the illustrations and stopping to read the bits of inspirational to-do lists and opportunities to engage in mindfulness.
This past year I have become quite the nail ninja doing my own at-home manicure and perfecting my polish application. This 10-free non-toxic nail polish by Halo Hand is going to be the first Spring hue to add to my collection and I'll probably gift the pearly white shade to a friend. Its salon-quality formula promises that 2-3 coats of polish will give you a long-lasting color and a chip resistant mani every time. My pro tip when applying the polish at home: buff your nails with a 4-sided file which will even the texture of your nail and allow for a smoother application.
Get your Halo Hand polish + a free gift with this 10% discount code MYFIRSTHALOGIFT at checkout at halo-hand.com
As soon as I slipped on these flip flops two words came to mind: comfortable and bold! These Japanese Kabuki inspired sandals feel so good and very secure on my feet, like they will not slip off even if you put them on after the beach or pool. How cute is the color? I can't wait to get a tan because the Yellow Palm hue will really pop on my skin! You can also get these pool-float inspired sandals in the Coral Palm color at REEF.com.
Which product is your Spring pick me up? Which one would you like to try from here?

Facebook Conversations