I had been wanting to attend Hispanicize for the last years when I knew of its existence so I made up my mind this year, bought my ticket to Miami and packed my bags for an energy packed week at Hispanicize: a celebration of latino innovators and influencers.
What I didn't expect was that I would be coming back with way more useful information and celebrity sightings than I imagined. Here, my top moments at Hispanicize:
1) Hearing YouTube beauty icon Dulce Candy nail the definition of success: "Success is Happiness." I agree.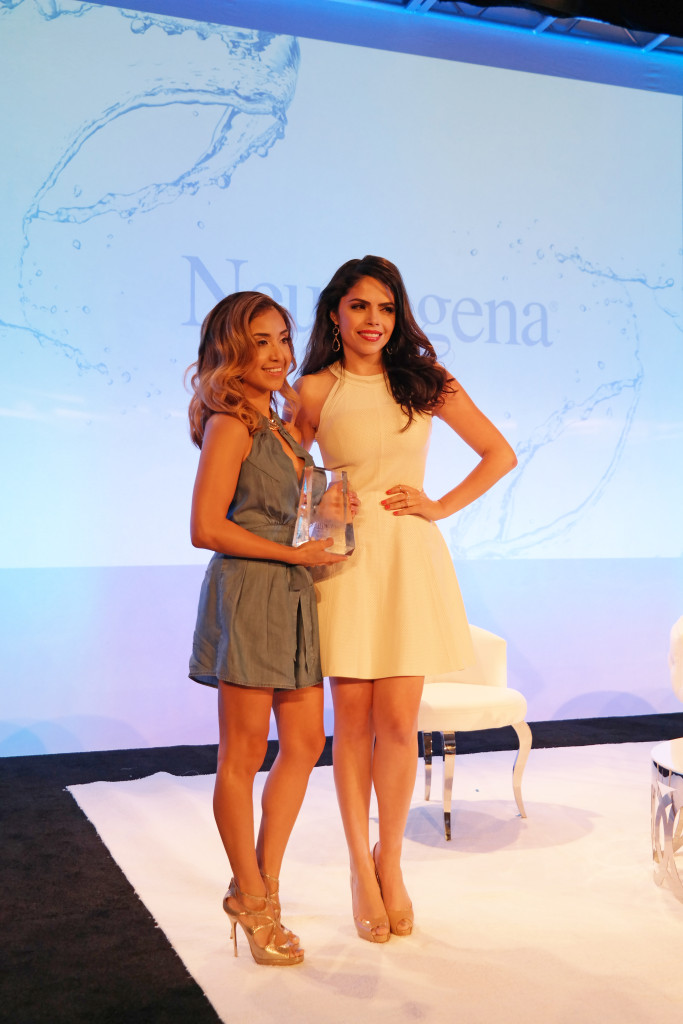 Dulce with Telemundo reporter Yarel Ramos receiveing her Latinovator award at the Neutrogena lunch in her honor.
2) Having a short interview with Dulce Candy which you will see in an upcoming post! (Highlight of Hispanicize or highlight of my life? Still deciding!)
3) Networking. I met so many amazing and inspiring people that I plan to keep in touch with because face to face relationships are everything!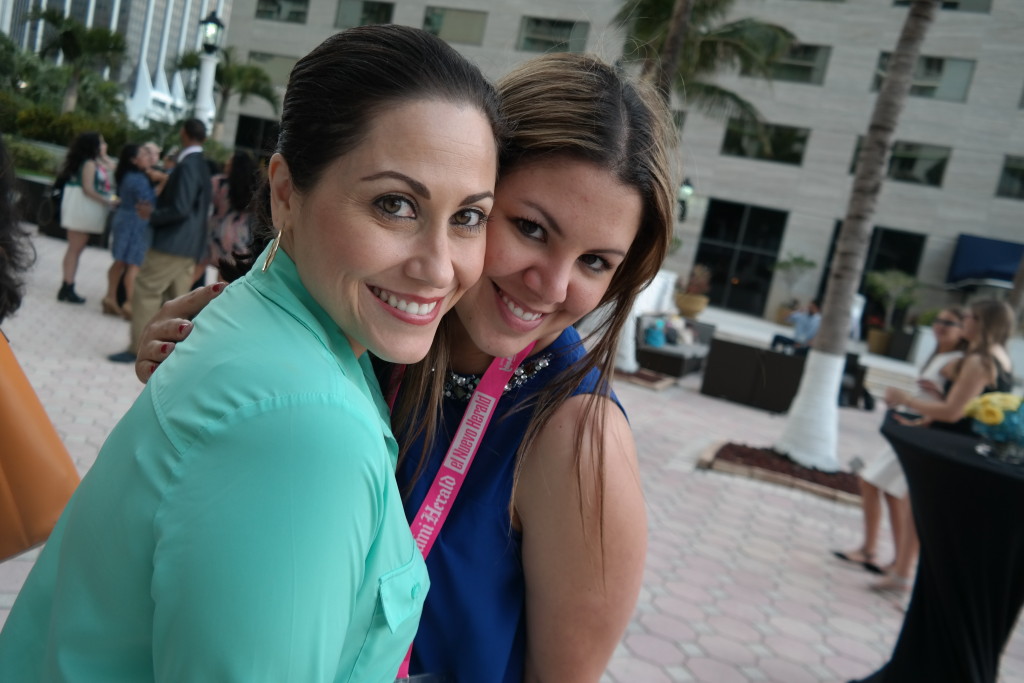 @HealthyVoyager aka as Carol and @IleanHarris (a lady boss!) are two of the fab ladies I met at Hispanicize.
4) Videos are where its at! I am not an avid video-maker but after Hispanicize and the YouTube-Google seminar I took I will be diving into it! Expect beauty videos and interviews soon!
5) Discovering the powerful sounds of Mariachi de Toloache at the Artist on the Rise Musical happy hour hosted by Pili Montilla. This all female-Spanglish mariachi band from NYC blew my mind!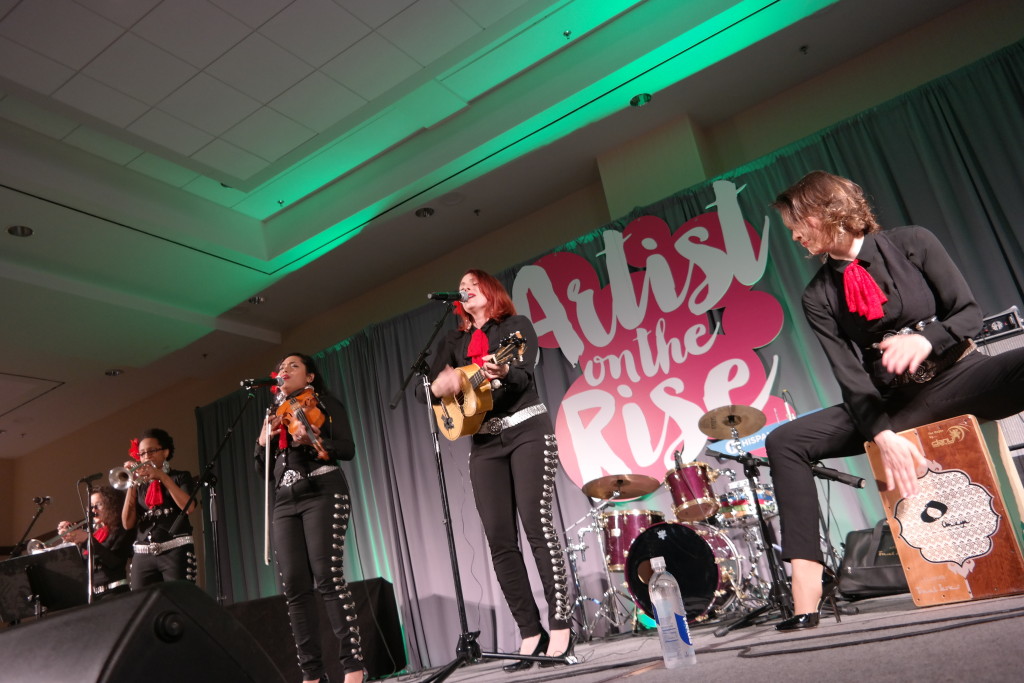 6) Meeting so many influential Latin celebrities and TV personalities like William Levy, Periko y Jessi de Leon, Domino Saints,  Maria Celeste Arraras, Fernando Fiore, Miss USA and Luis Fonsi all in one week.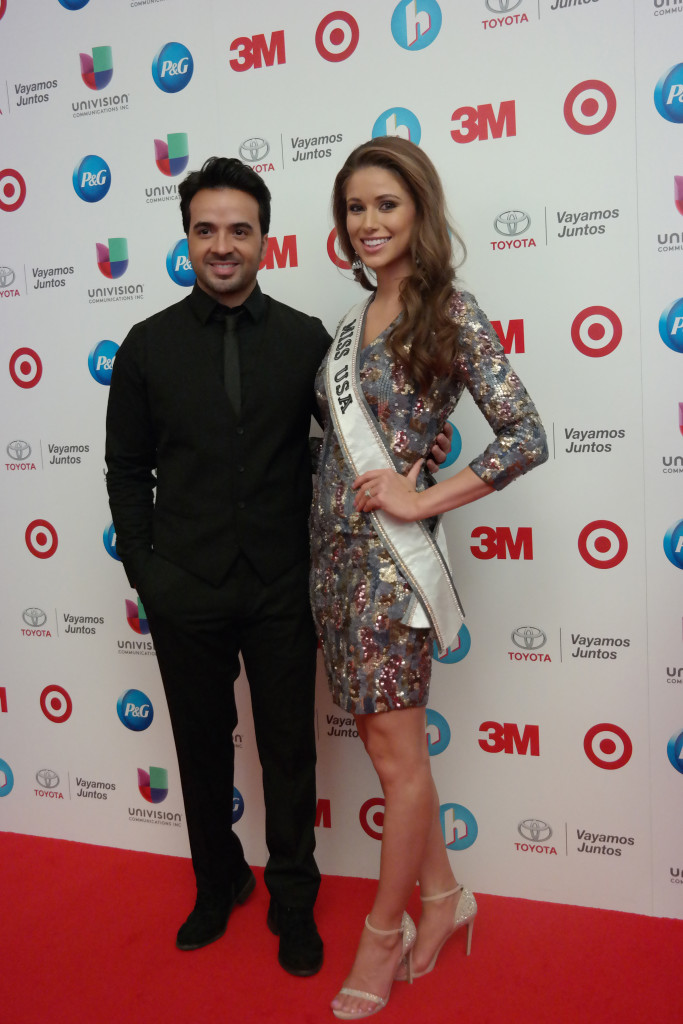 Miss USA and Luis Fonsi at the Positive Impact Awards.
7) Visiting the Orgullosa Lounge and Vive Mejor booth where I got pampered throughout the week! As a beauty lover, these were my heaven on earth spots.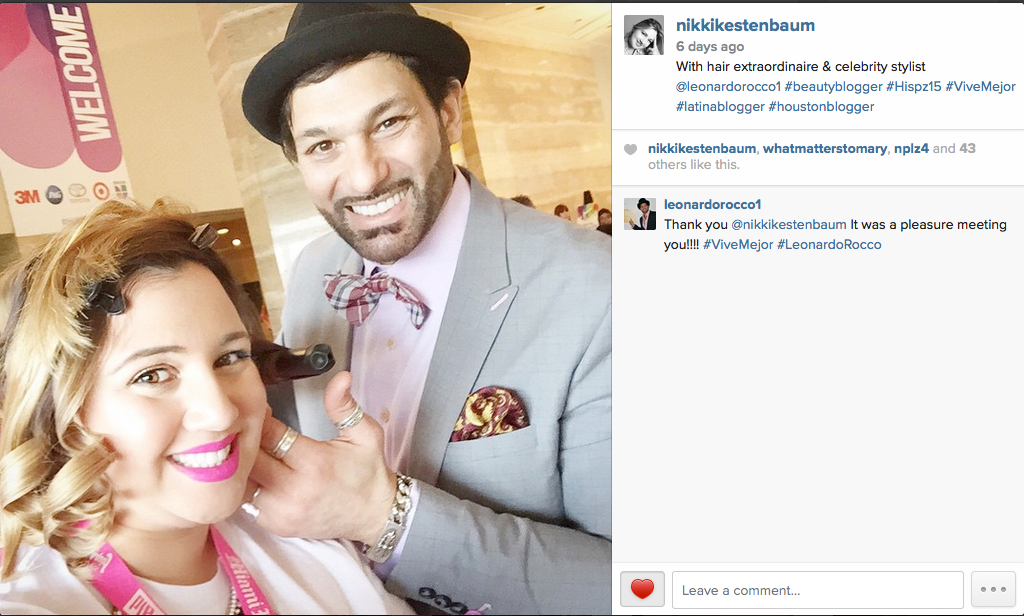 With celebrity hairstylist Leonardo Rocco at the Vive Mejor booth (he's worked with bloggers like Nanys Closet and actress Eva Longoria!).
8) Getting to see familiar faces that I follow on social media like Lorraine Ladish (www.vivafifty.com) and Jeanette Kaplun (www.hispanaglobal.net) and discovering they are as sweet as I imagined when I introduced myself. I loved meeting many more that I'll be following like the Pichy Boys, Maya in the Moment, Crafty Chica, Reality Changers,XOXOLizza, the Latina Mom Bloggers and Boden PR among others.
9) The useful insight by Dr. Sonja at the Coca-Cola International Day of Happiness lecture and the science behind our happiness: 50% of our happiness is DNA, 10% depends on outside circumstances and 40% are intentional activities to make ourselves happy. Conclusion: it's up to you if you are happy or not!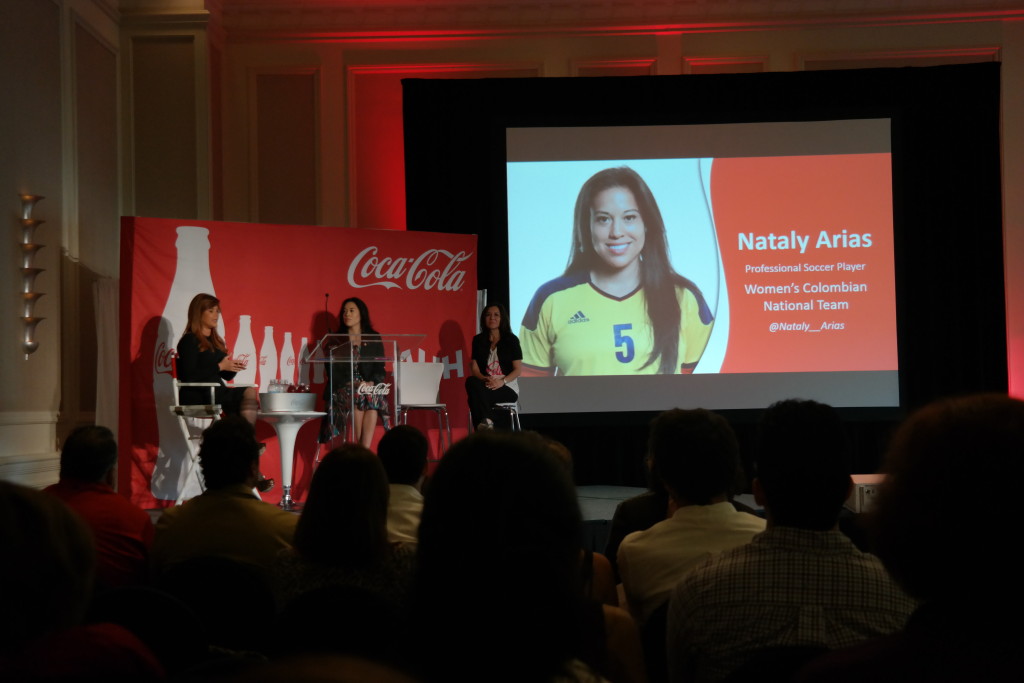 Nataly Arias was a special guest a the Cocoa-Cola celebration where Maria Celeste Arraras served as a moderator at the panel. Nataly spoke about how physical activity makes her happy and keeps her going!
10) Last but not least- being so tired from attending every seminar and sponsor party (and making relajo or el #Cricketeo) but being so happy because you know more about making your blog rock, the importance of being a Latino social media influencer in the USA and top it off, you made friends along the way!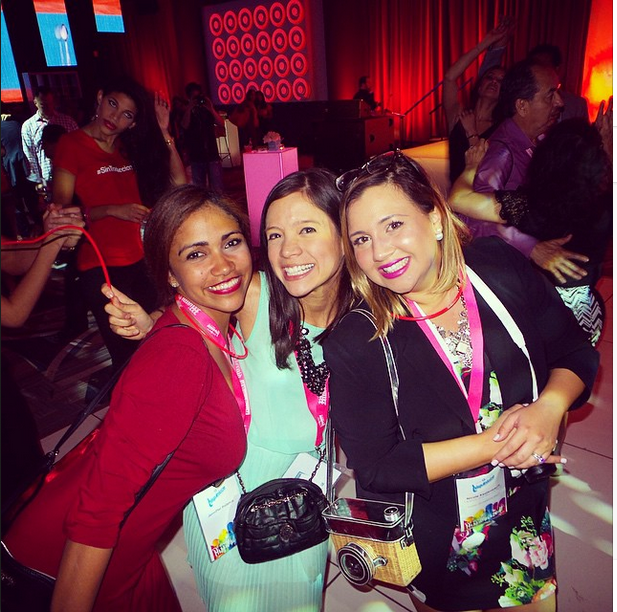 With Jennifer (@viajandoyaprendiendo) and fellow Honduran, Maria (@lacooquette) at the #SinTraduccion Opening Party sponsored by Target. This campaign really touches my heart! So many words in Spanish that can't be literally translated into English.
Be sure to follow me on Twitter and Instagram for more photos of #Hispz15!
Thank you Hispanicize, the Intercontinental Miami, all the sponsors and my roomie for a fabulous week!
See you next year!
Facebook Conversations