About a  a week ago I came back from Hispanicize empowered with so much information to make my blog rock and with lots more Instagram & Twitter friends!
The highlight of my whole trip, above all, had to be speaking with YouTube beauty guru and now, author, Dulce Candy Ruiz. Thank you so much for your time Dulce and for chatting it up with me! I had the best time celebrating her success at the Neutrogena Latinovator lunch in Miami and briefly interviewing her!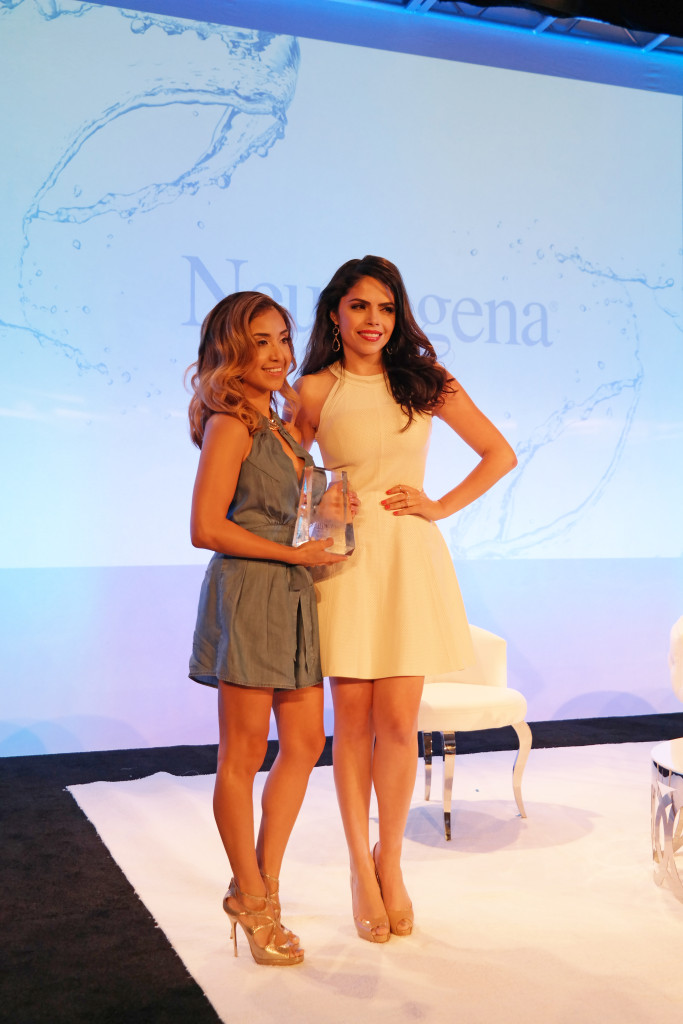 Dulce was honored with a Lationvator Award in Miami at Hispanicize for her success as a YouTube vlogger, beauty guru and Latina. The beautiful Yarel Ramos from Mun2 (NBC Universo) presented her with the award. 
The Interview
1) Dulce has a new goal and it's to create her own cosmetics line and for it to be available at Target so I wanted to know, What is the one product you dream of creating first?
Dulce: I think I would love to create a very luminous-from within-highlighter. I love glowy, beautiful, sensual skin. I would love to create a product that has super small particles that give you that inner glow, nothing shimmery or oily, just like a pregnant-glow!  (Laughing) It's a good glow!
2) (Which brought me to my next question which was) What are you wearing on your face today because your cheeks were glowing on stage?
Dulce: Actually a really amazing make-up artist did my make-up today!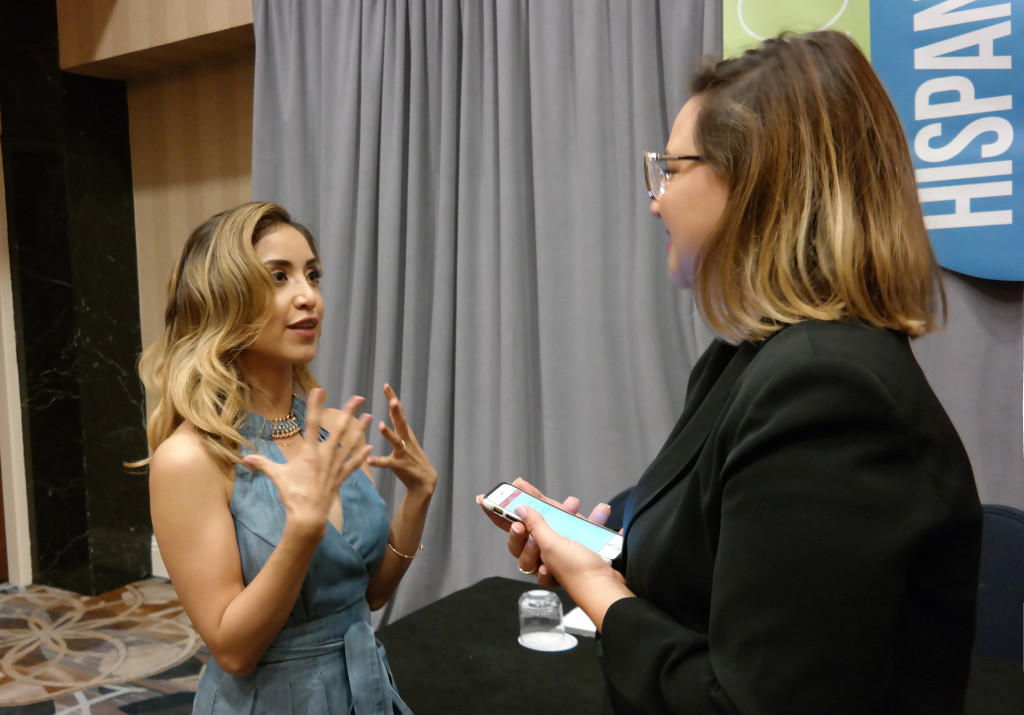 3) What is the first make-up you ever owned?
Dulce: I remember my parents taking me to the dollar store because it was our thing to go every Sunday. My dad would give us a dollar and we would be so happy! I ended up buying this really cheap make-up—wait—maybe this is not  good story—-I ended up getting a stye in my eye!  SO that was my first experience and I never bought dollar store make-up again. [ Now on to a good story].

In high school I used to love matching my eye-shadow to my outfit so literally pink T-shirt, pink pants and pink eyeshadow. And my friends would always tell me how my eye-shadow was so pretty because it matched my outfit.
4) When I travel I always hit the drugstores in search for new make-up brands—Do you ever travel and look for certain beauty stuff you can only buy in that country?

I love doing that wherever I go! Sometimes I get tired of the same brands  and it's always so exciting for me to venture out and look for them. I remember I went to London, just a few years ago and I went to their drugstore and they had limited edition Rimmel products that they don't carry in the USA. I packed so much of that stuff! It was fun!
5) Do you have an inspiring message for beauty bloggers out there?
I think it's really amazing how this beauty blogging trend is building businesses! I can't give you a set thing that I want to say about that only that you have to keep doing it if you love it.
I can't wait to read Dulce's book too (which I pre-ordered on her website already)!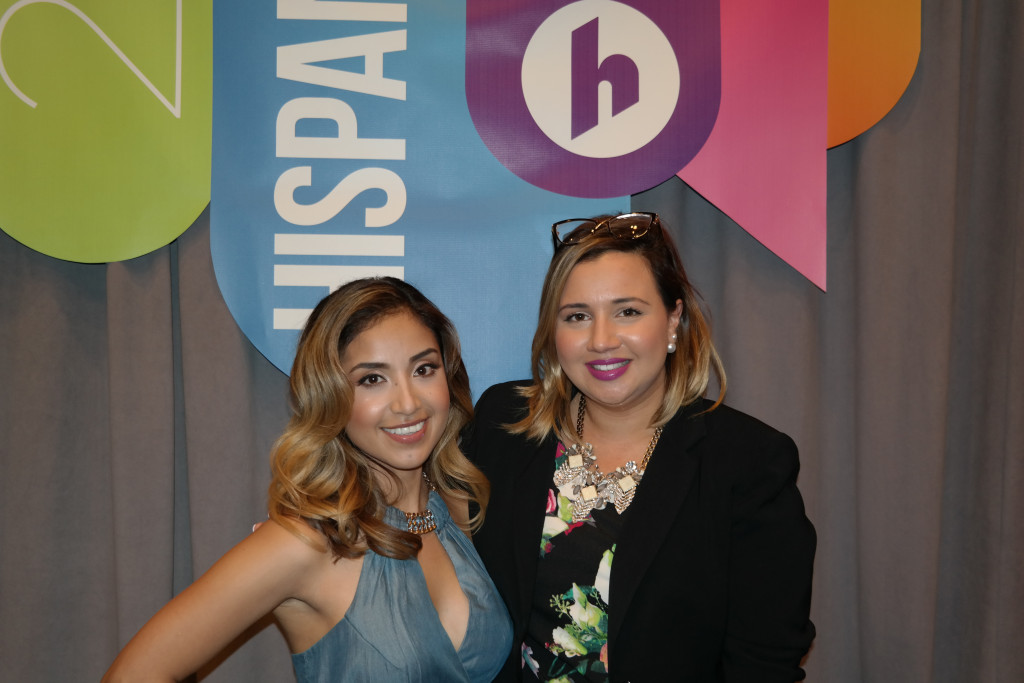 Isn't she stunning in her petite frame?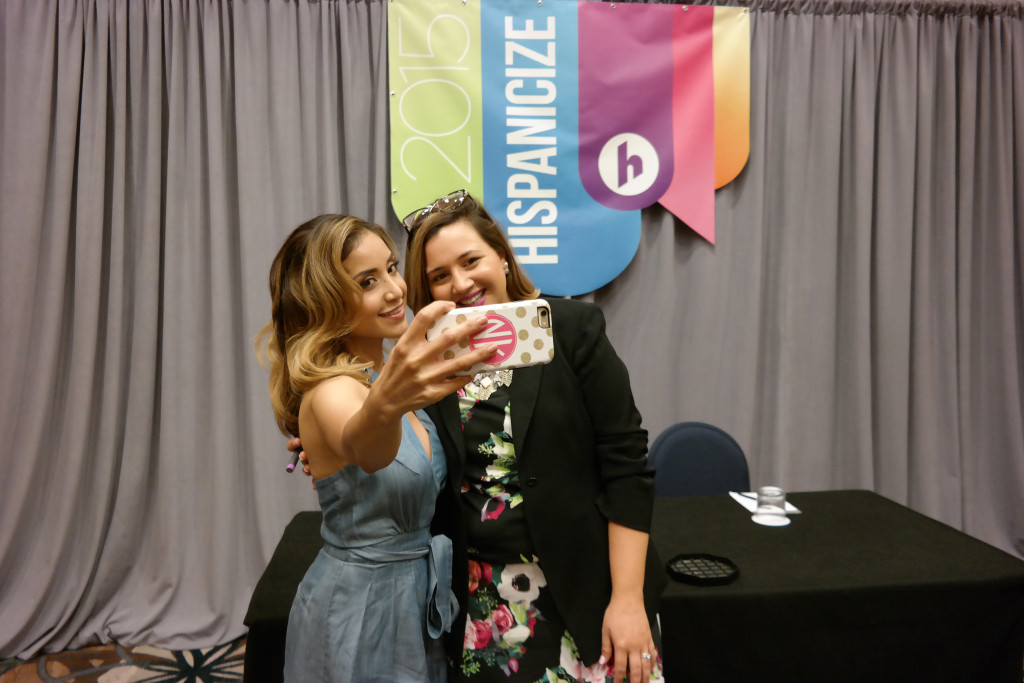 I couldn't leave without a selfie!
Facebook Conversations