2018 and suddenly everyone wants a blank slate! Ha! Even me! To be fair, the blank slate is probably a great way to mentally start any goal. I've heard a lot of people have goals for the year or resolutions but I've decided that I work best when I have short term goals to complete. It reminds me when I was obsessed with losing weight and I lost a lot more when I worked in 5 pound increments instead of saying I'm going to lose 20 lbs. at once. Does this happen to anyone else or just me? ??‍♀️ If I bust out a resolutions list for the whole year, I'll probably never stop writing because there's an endless amount of things I want to get done, especially now with a baby. So I'm starting with a short list so I can complete it.
SHOP THE LOOK:

Among the things I want to achieve this first trimester of the year is to sneak in more fashion photo-shoots like this one with Yash from Banavenue Photography. I love fashion and that's how my career in photography started in Honduras; photographing runways, models and cover shoots for magazines. I never thought I'd actually be posing in front of a camera for my own blog. It makes me feel so good when I get to pose in front of the camera and capture an outfit I've styled.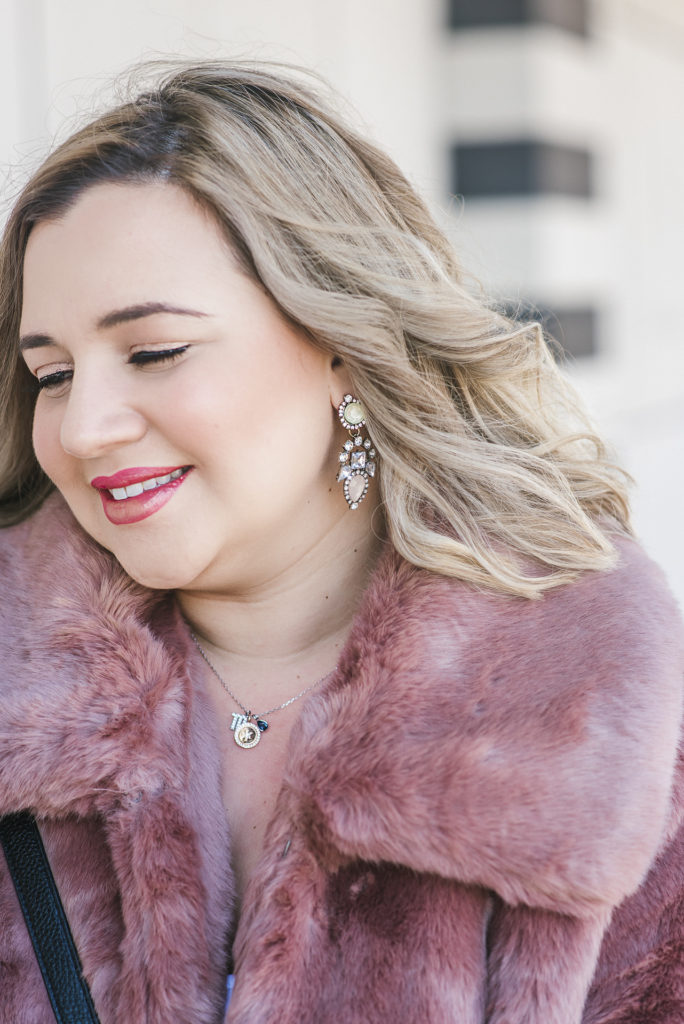 Earrings c/o 7 Charming Sisters / Scorpio Zodiac Necklace / My Flawless Foundation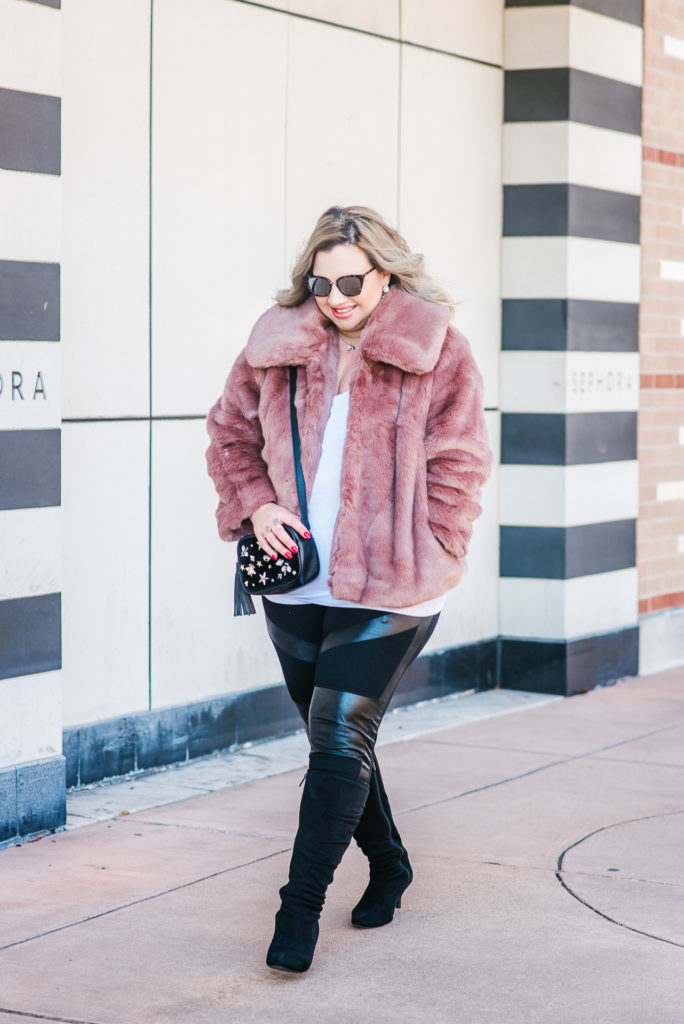 Last year I was so exhausted that I only fit in one maternity fashion shoot with a professional photographer for my blog. I was too scared to get super sick on a shoot with a hired photographer too! Just imagine that! My hubby had to refine his photography skills and take lots of photos but we both agree that it's far better for me to shoot with someone else who actually shoots fashion (my hubby is an engineer and math whiz so cameras are not really his friend).
Without further adieu and to hold myself accountable of these goals, here's a list of what I plan to do. I love checking off items off a list and it's how I get stuff done! Here it goes:
Finish Organizing My Home Office
I've been decluttering and decorating my home office since the end of December. My goal is to create a cozy, inspirational and functional space to work from home (film videos + take photos) with the baby by my side. I will document this on the blog and can't wait to share it with you!
Website Makeover
I haven't updated the layout of my website in a looooong time! I have been messing around with it for a while and I kind of have an idea of how I want it to look. My goal is for it to display my photos in a large format, provide a SHOP tab so you can buy all the stuff I post about on my blog and Instagram in one place and that it's easier to navigate on your phone.
Getting Bilingual
I'm currently publishing my Facebook and Instagram captions in both English and Spanish. After analyzing my Google Analytics I realized I have a lot of followers from my home-country of Honduras and Spain. Besides, I've been wanting to do this forever and I think I've been putting it off long enough so I'm just ging to dive in! Next phase: make the blog bilingual as well but hey, small steps.
New Blog Tab
So in this website makeover some tab categories will disappear and I have super secret top idea for a new category! This new category will take care of my need to know about people and use my past career as a full-time photographer. It'll hopefully come in these two upcoming months so bear with me peeps!
Photograph 1-2 Outfits For The Blog
I had the funnest time taking these photos of my millennial pink faux fur coat. Now, I'm just waiting for it to be cold in Houston so I can wear it again. I hadn't felt this good in a long time and it felt amazing to style this outfit and shoot it. More of my favorite coats from Target are HERE.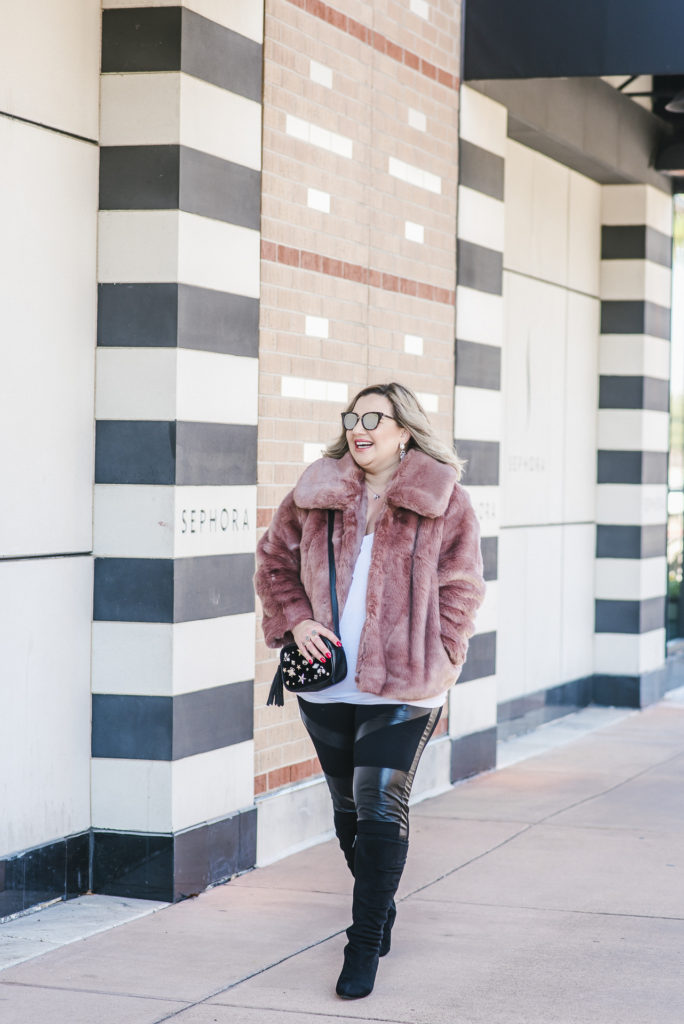 Find My Bag HERE! It's currently 50% OFF!
Collaborate
Collaborations in the blogger world are when two bloggers work together on a blog post or video because they have a similar interest. I already have one beauty collaboration up my sleeve with Felice from Urban Swank and we'll be talking our 2017 Beauty Favorites soon in a YouTube video! SUBSCRIBE to my channel so you don't miss it when I post it! I already have another one planned too! I miss having coworkers and this is basically like picking your own coworkers and what you want to work on together. #DreamTeams
Prepare Home Meals
You can say the holidays and a full house of family wrecked any possibility of me cooking hearty, healthy meals during the month of December. There were a lot of indulgent dinners and desserts at restaurants. I'm currently looking for some yummy, healthy recipes for the upcoming weeks and putting them to good use.
Exercise!
We're really good with my husband about going out for 30-40 minute walks around the neighborhood. Around the holidays though, the cold rain started and that was excuse enough to never step foot out again during the whole month to exercise! ? So embarrassed to be writing this but we plan to get back on the health train this month.
And if it doesn't get warmer I want to get back to Orangetheory Fitness which I did for two whole straight months at the end of last year.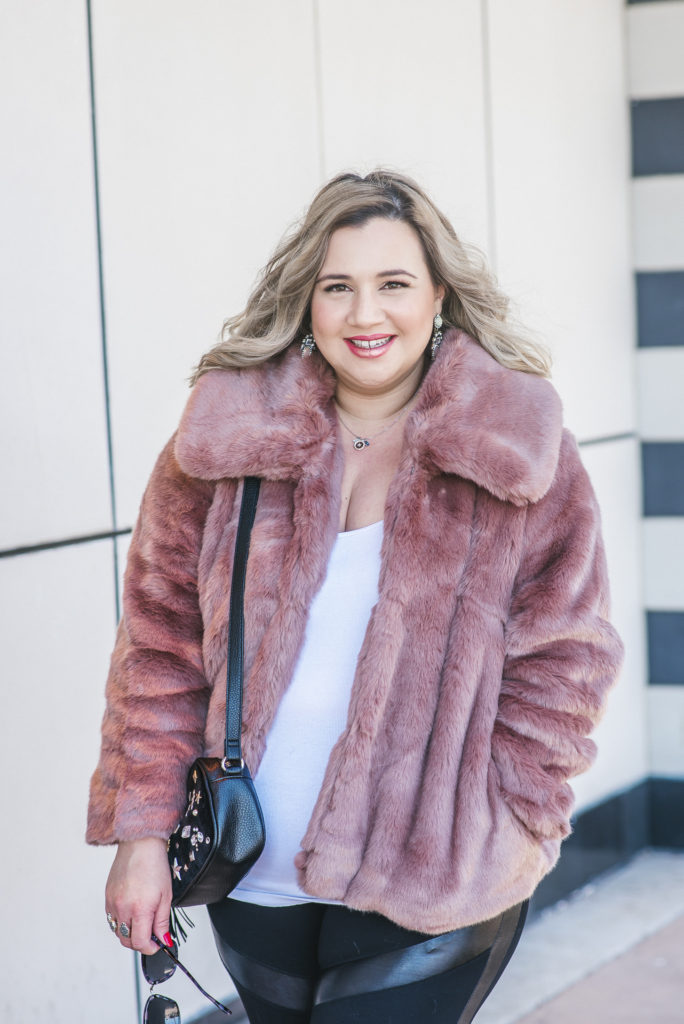 What are your goals this first few months of the year?!
Do you set resolutions for the whole year?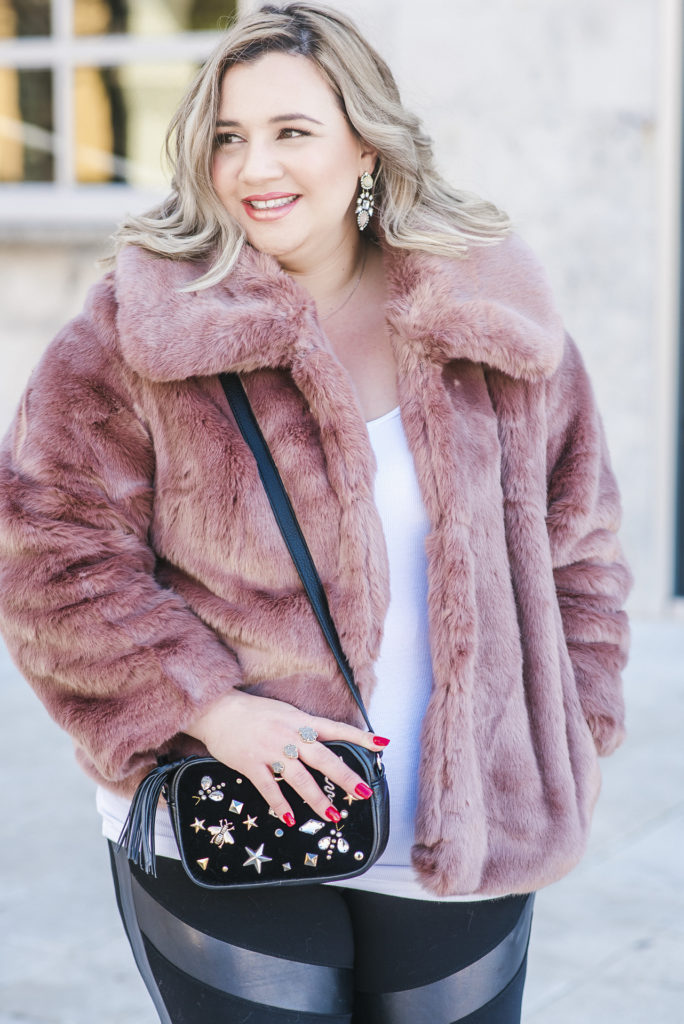 SHOP THE LOOK:

Facebook Conversations