If you read my previous post, you know one of my goals to complete NOW is the organization and decoration of my blog office aka. This makeover didn't start in December of 2017, it actually started 2 years ago! First, my aunt, who is an organization ninja, helped me choose my colors scheme and furniture but she's deadly scared of driving on the highways so she never came back because we live pretty far away from each other. She thought seeing the cute furniture in my office was enough inspiration motivation but guess what? It wasn't!
Then, I had the amazing help of Organized Life Design and her help was much needed because she's responsible for eight trash bags of paper that was uselessly inhabiting my home office. This was crucial because I had to let go of many things I like to hold on like my best essays from school, truckloads of magazines and a mountain of receipts, beauty packaging and so on. Once we got everything out, the empty office looked like the photos below. As you can see, the space is small but I think I can make this work!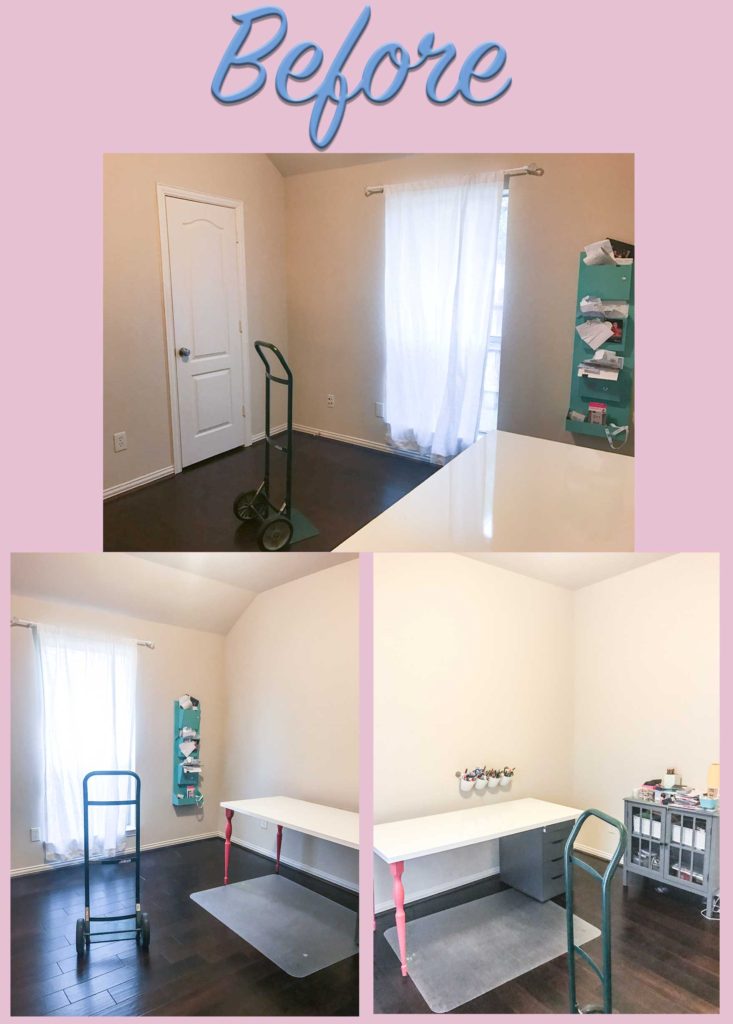 Some Pinterest Inspiration: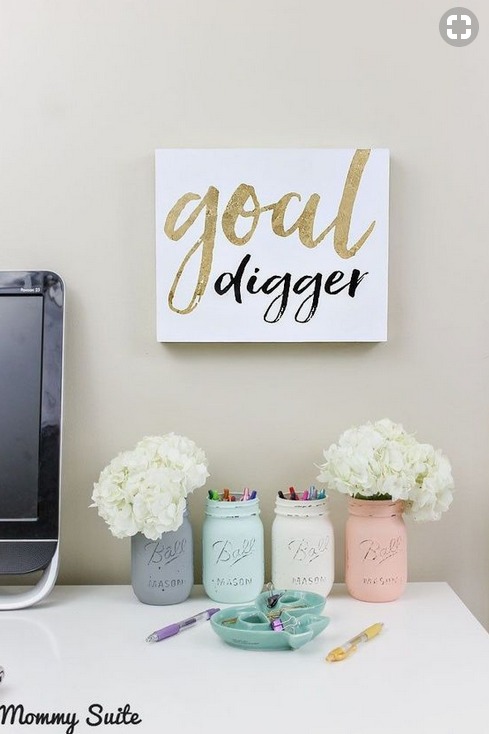 credit:thedesignexpert.win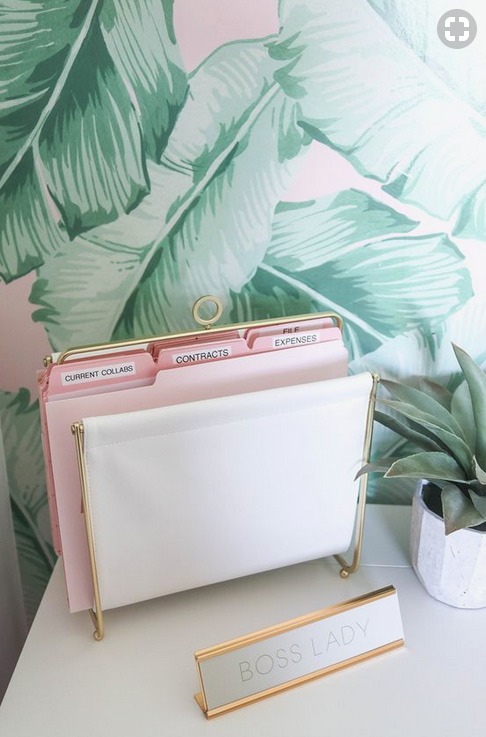 credit: www.moneycanbuylipstick.com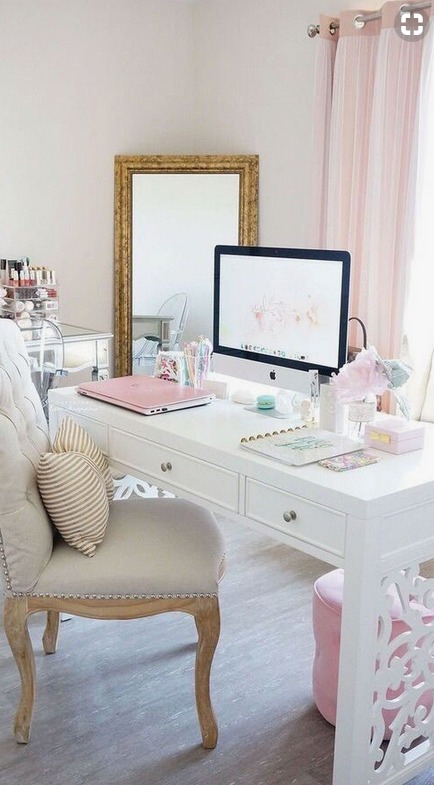 credit: www.theurbaninterior.co
With a baby at home I can't get inspired or even have him in my office if it's not a functional, organized space. When my brother came to my house in December and told me he'd seen my cute pig pen it finally led me to this decision cleaning out my office and giving it an overhaul. I was so embarrassed and ashamed my lityle brother had seen my mess!
These are the main things I want to accomplish once I'm done with this home office makeover are (and I hope they inspire you to clean up a space in your home or your home office like me!):
Paint The Whole Office

Add an Accent Wall With Wallpaper

Integrate My Glam Room-Vanity

Add Area Rugs

Declutter all areas and get rid of magazines, shred old checks and get rid of all the unnecessary paper!

Think of A Better Layout For The Room and Designate A Space For Photos and Filming (My Office Is Pretty Small By The Way).

Replace Uncomfortable Desk Chair

Replace Boring White Curtain

Add a Baby Chair For Nicolás So He Can "Work" With Me

Add Lamps for more Light

Replace Ugly Light Fixture

Have a Designated Area for Incoming PR Packages That Need To Be Photographed/Tested/Given away etc.
Obviously I lost my mind and I'm way over my head wanting to complete this long list but then again, I never thought I'd make it through my pregnancy so nowadays I think anything is possible! Ha!
This is My Color and Organization Inspiration Board: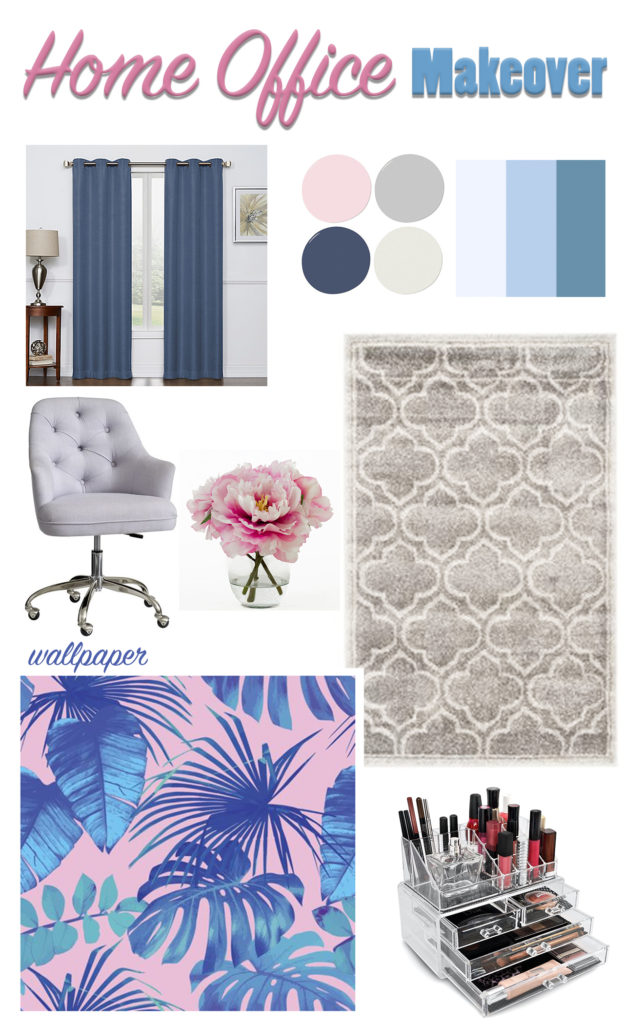 What do you think of my inspiration? Any Tips?
Facebook Conversations