* I have partnered with La Prairie on this post to tell you about their Art of Expertise Event taking place October 18-20 at Saks Fifth Avenue at the Houston Galleria Mall. I experienced the facial, consultation and the MySkin device and I'm giving you a sneak peek at what you can expect when you make your appointment.
It has almost been 10 months since my last facial! Wow! I used to get monthly facials but ever since I got pregnant, I was unable to treat myself to this little luxury. You all know I love a good facial and think they're super important for the health of your skin, to preserve luminosity and to fight off any first lines of aging. Yes, I'm vain and I want to look as young as I can for the longest time and facials keep my skin glowing!
When La Prairie approached me I literally heard the angels sing! I feel privileged to be able to bring you this photo diary of my relaxing and wonderful experience at their spa room at Saks Fifth Avenue. Do you want to experience your own facial, consultation and MySkin device evaluation to determine the La Prairie products best fit for you? See the details below of their event starting tomorrow and make your appointment!
The MySkin Device is reading 2mm below my skin to detect how my texture, luminsosity and wrinkles are!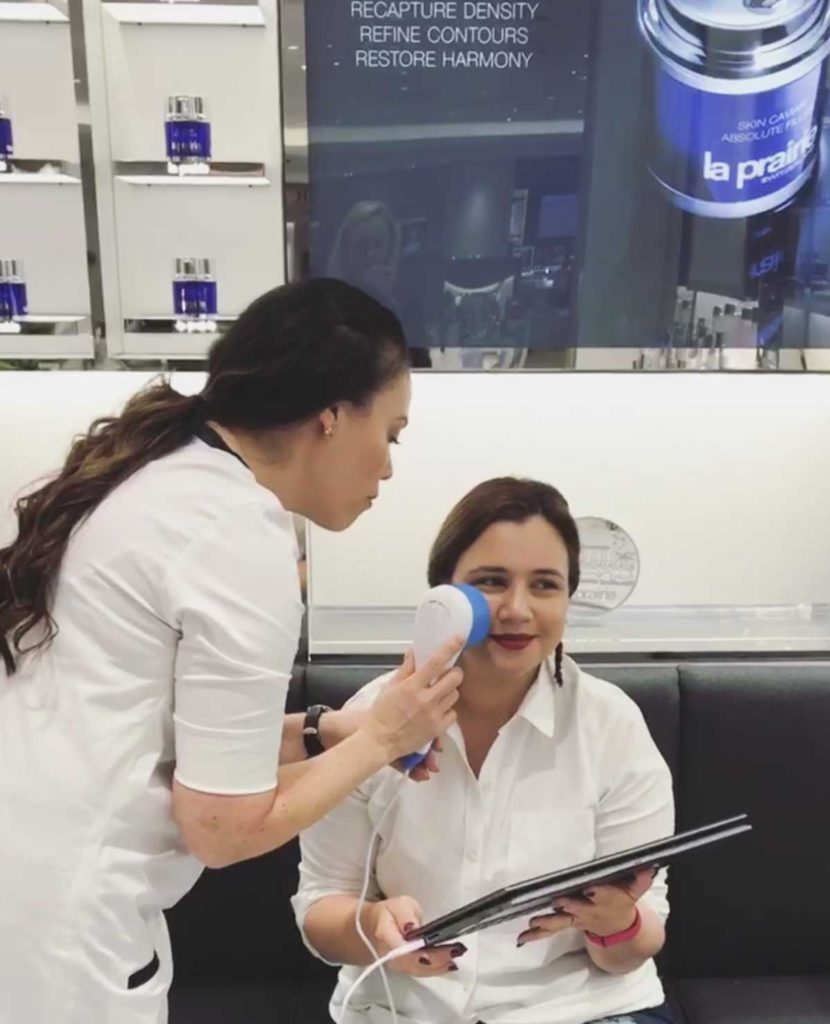 The Art of Expertise Event is happening at Saks Fifth Avenue Houston from October 18-20
By Appointment only. Call 713 843-5742

$50 reservation fee (redeemable in product)

30 minute MySkin Analysis consults with our Education •Executive or 90 minute appointments for MySkin Analysis + Facial appointment

Spots are VERY limited

La Prairie gift with $500 purchase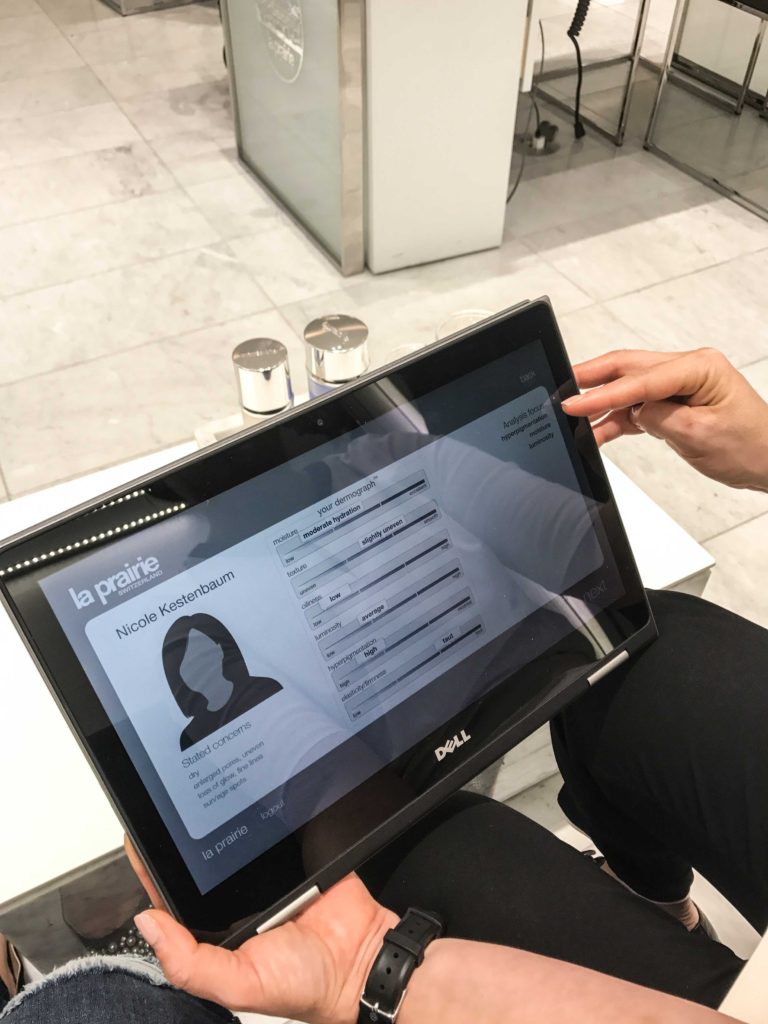 The MySkin device gives a focused analysis about my skin and how I should care for it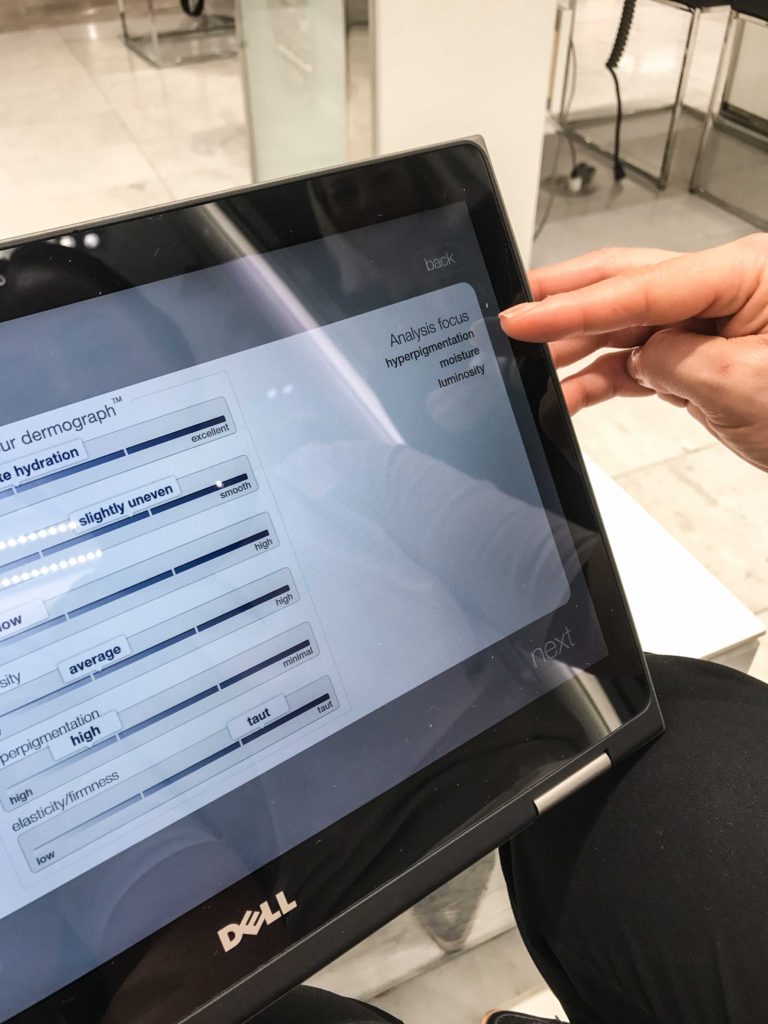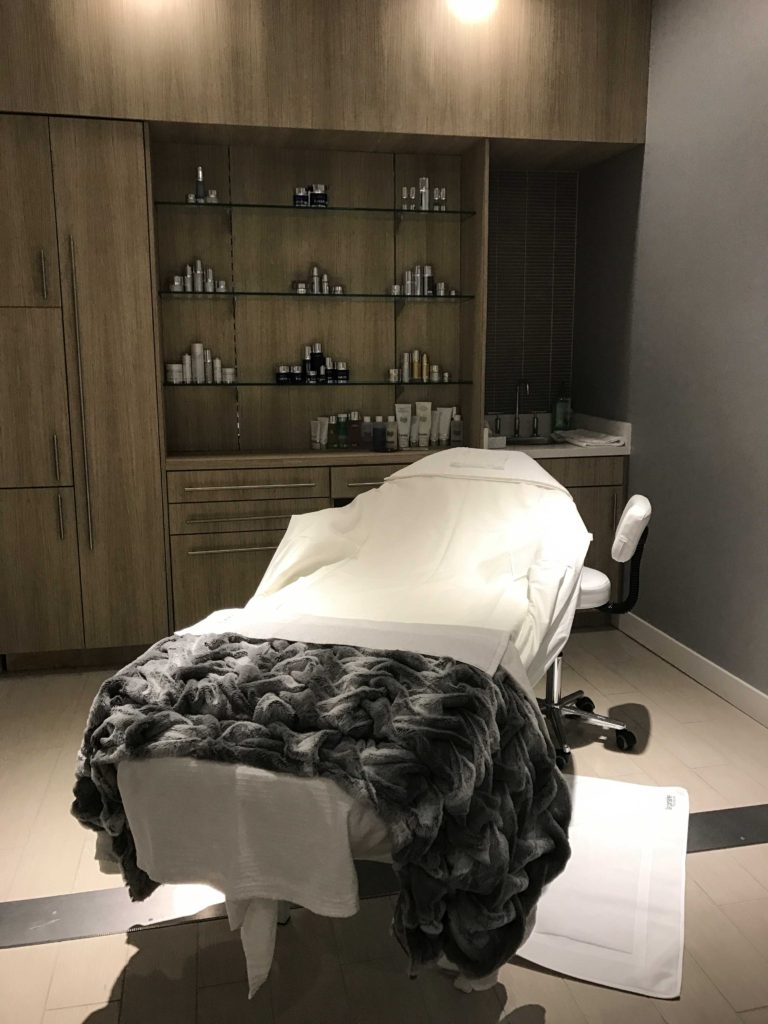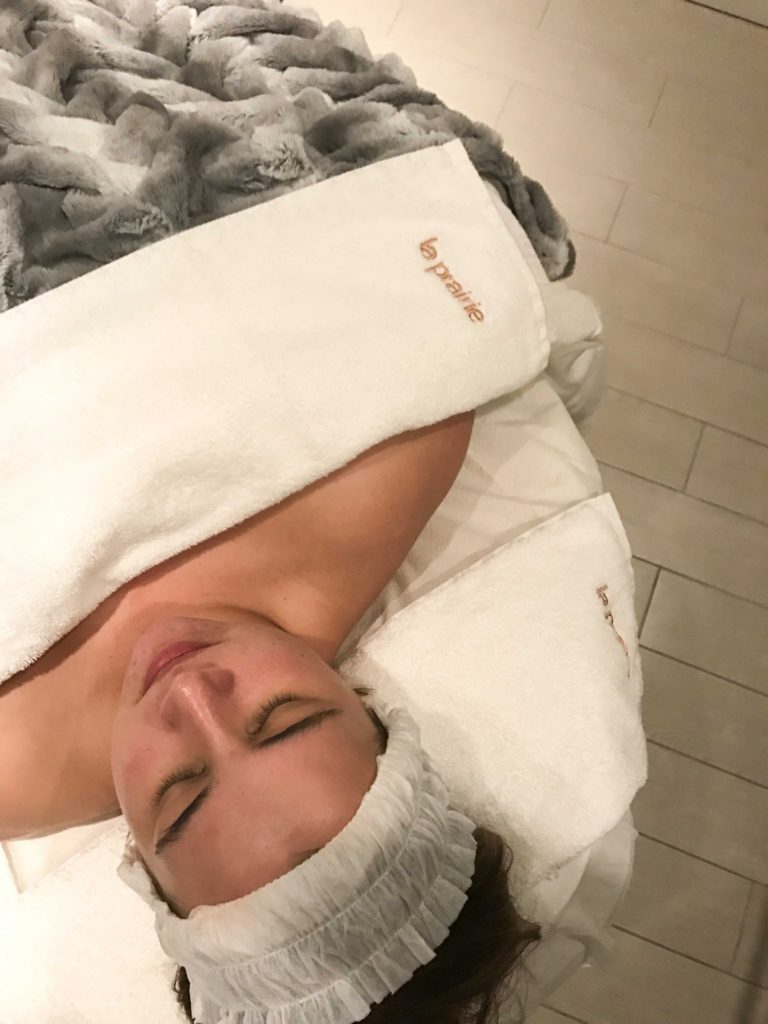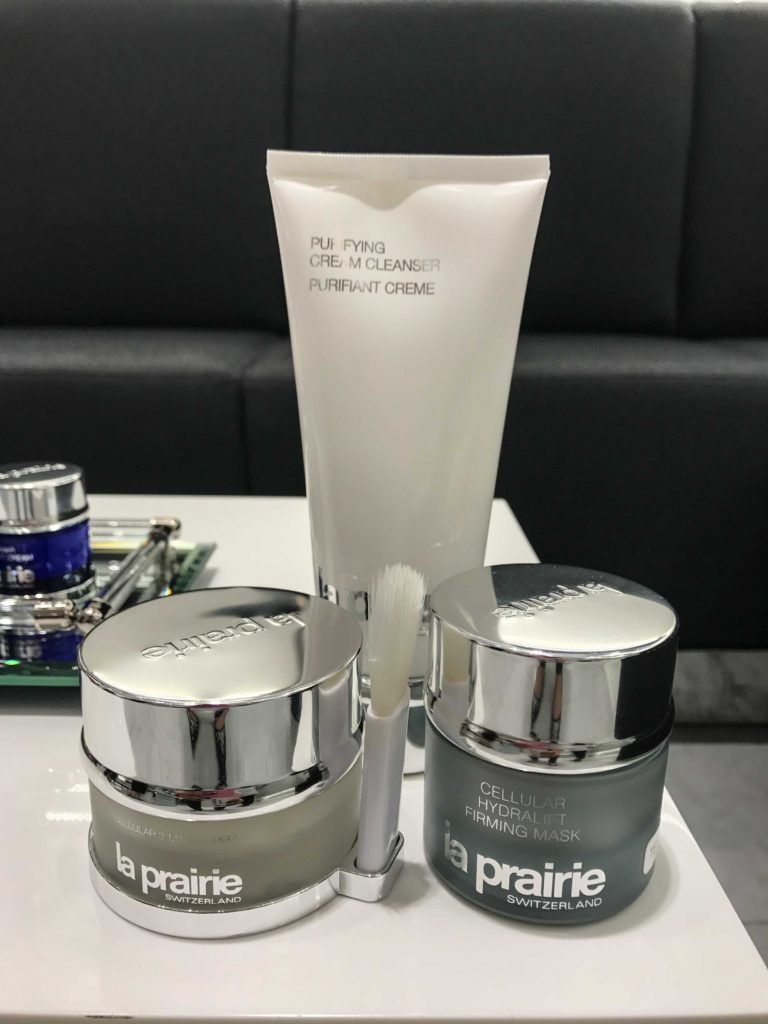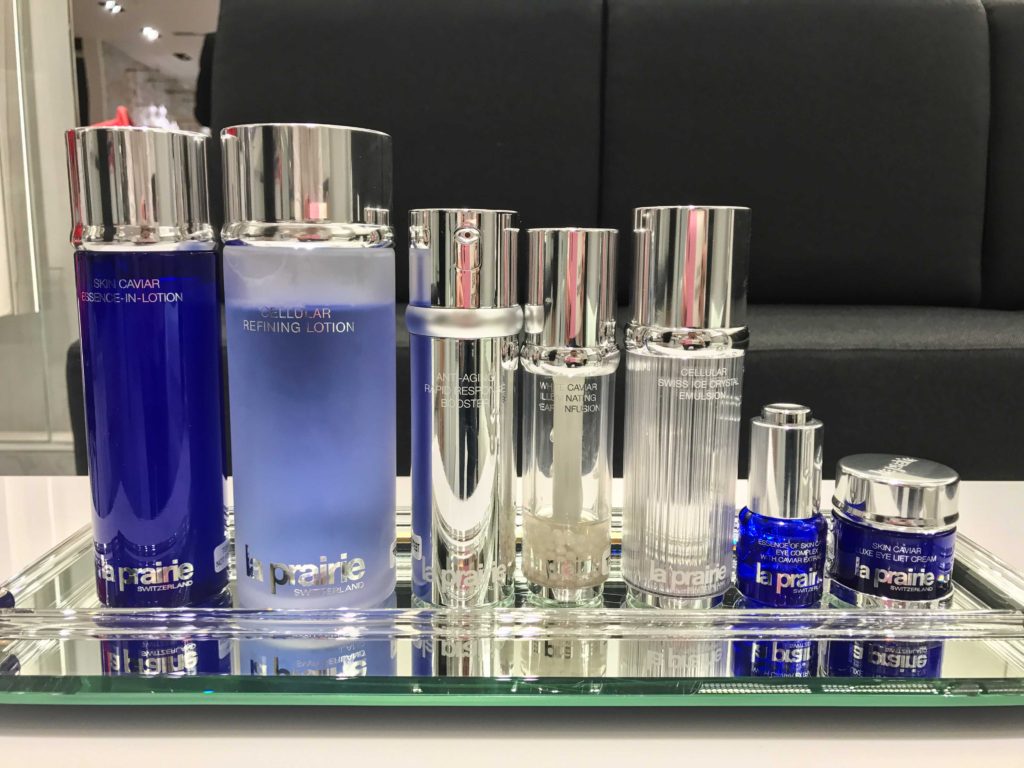 Some of the products recommended by the MySkin device
Reserve your LaPrairie MySkin Appointment + Facial + Consultation at:
713 843-5742
Facebook Conversations