A lover of chocolate & strawberries? Try this delicious recipe for a low sugar, low calorie & ultra delicious Sunday smoothie:
1 cup almond milk
3 tsp cacao nibs (powerful antioxidant)
6 frozen strawberries (low glycemic berries)
Stevia (to taste)
1 tbsp milled flaxseed (aids in digestion)
1 Light and Fit Greek Yogurt (gives the smoothie consistency and protein)
1 tsp matcha green tea powder (optional, provides natural caffeine)
Blend well! Enjoy this power packed smoothie, a total party in your tummy!
This is an estimated 20g of carbohydrates and is very filling. Drink slowly & savor.
Stay Beautiful!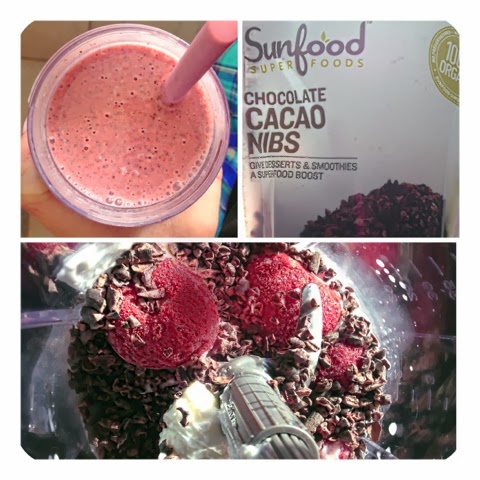 Facebook Conversations