Ever since I got pregnant, Miguel kept saying that it'd be so cute to have a mini-Nicole running around and I couldn't stop thinking about all the different outfits I'd change a mini-me in. The thought of having a mini version of him or me around the house was entertaining enough! I told him one day out of the blue, early in our pregnancy, that even though we had a girl's name picked out I just felt that it was a boy. I don't know why. It wasn't the symptoms or the shape of my belly that was telling me to make that assumption–I just felt it.

SHOP THE POST: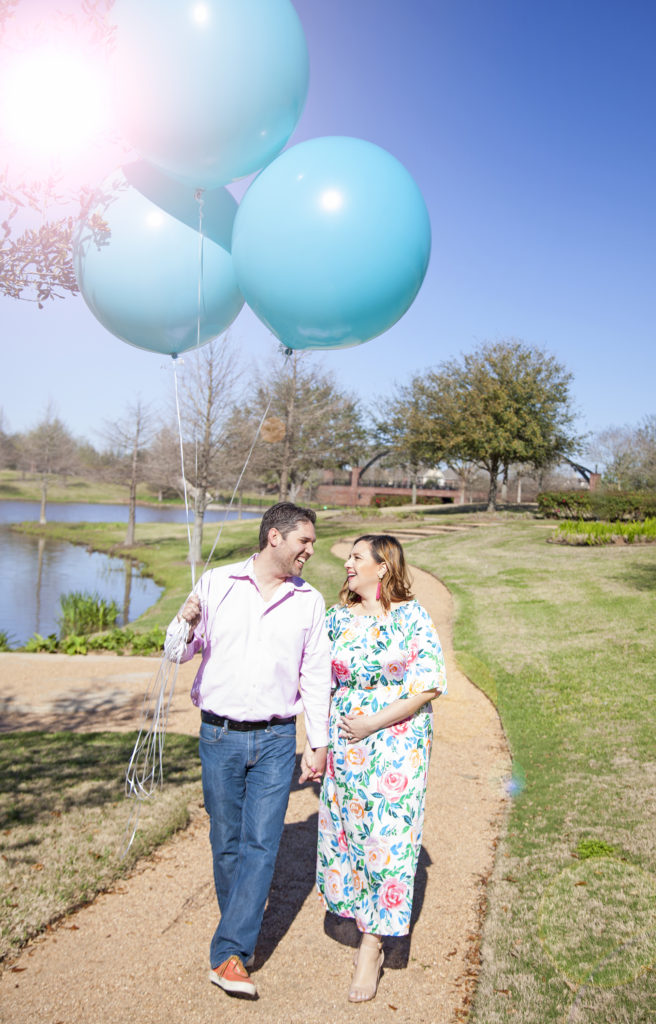 Dress / Shoes / Tassel Earrings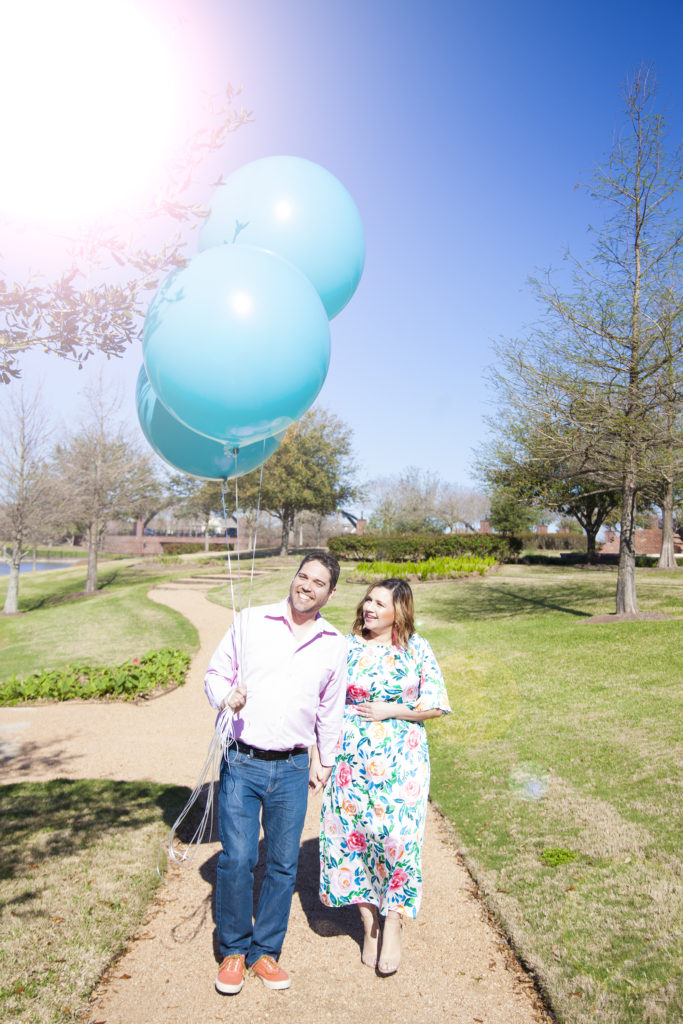 SHOP THE POST: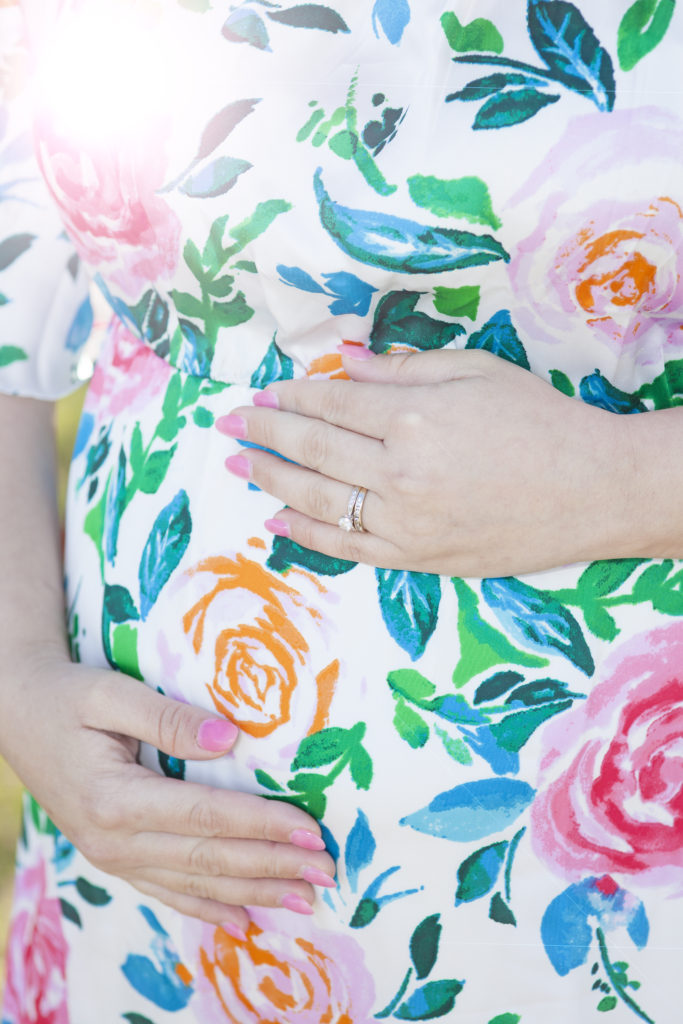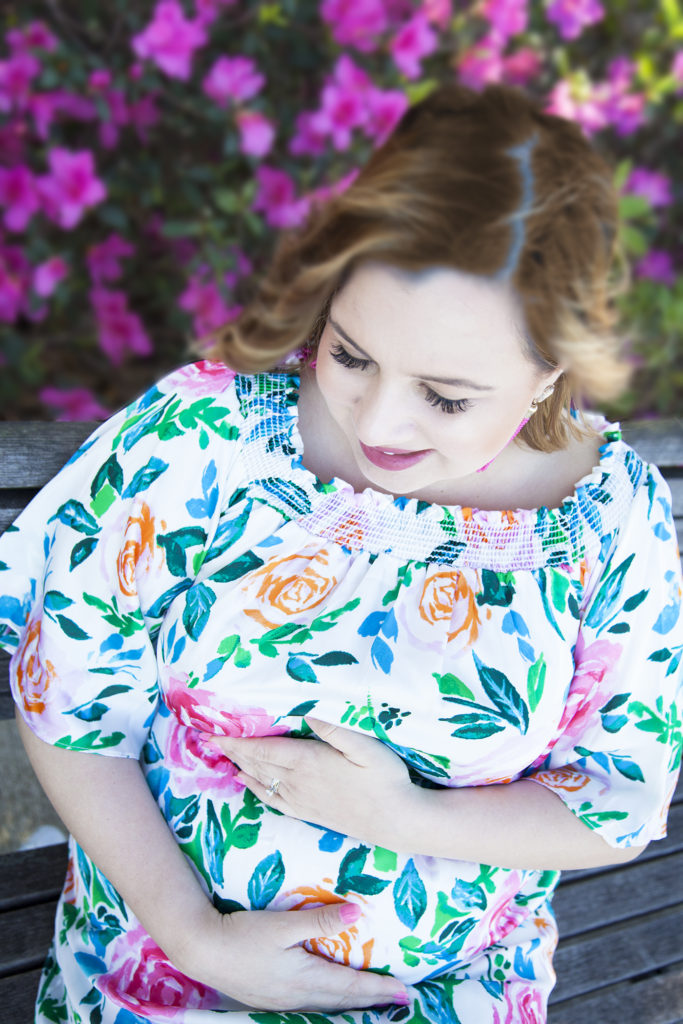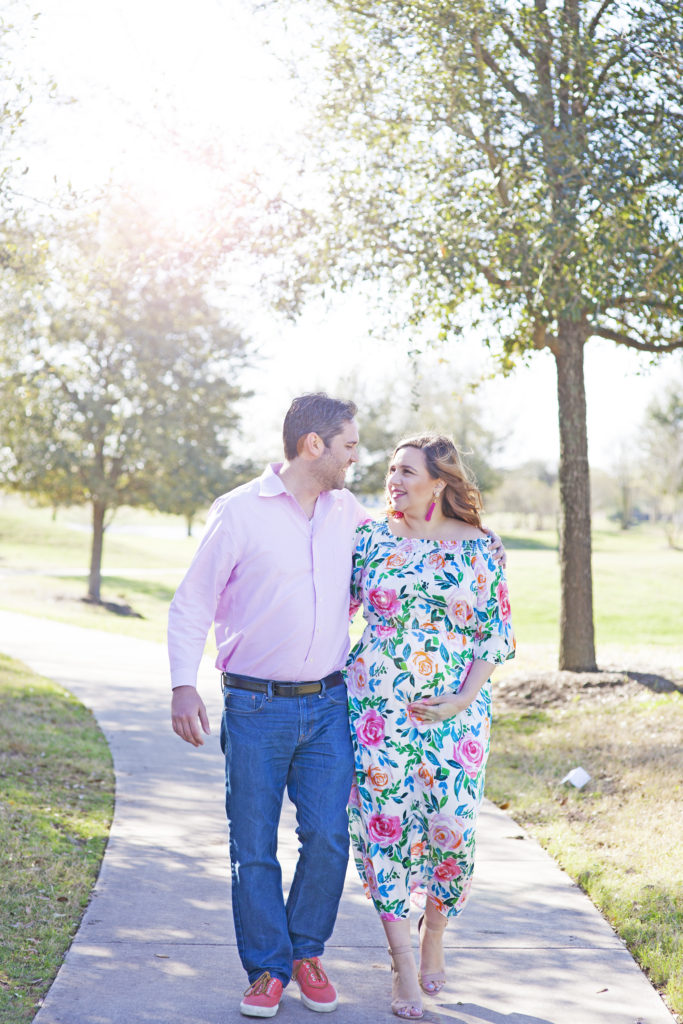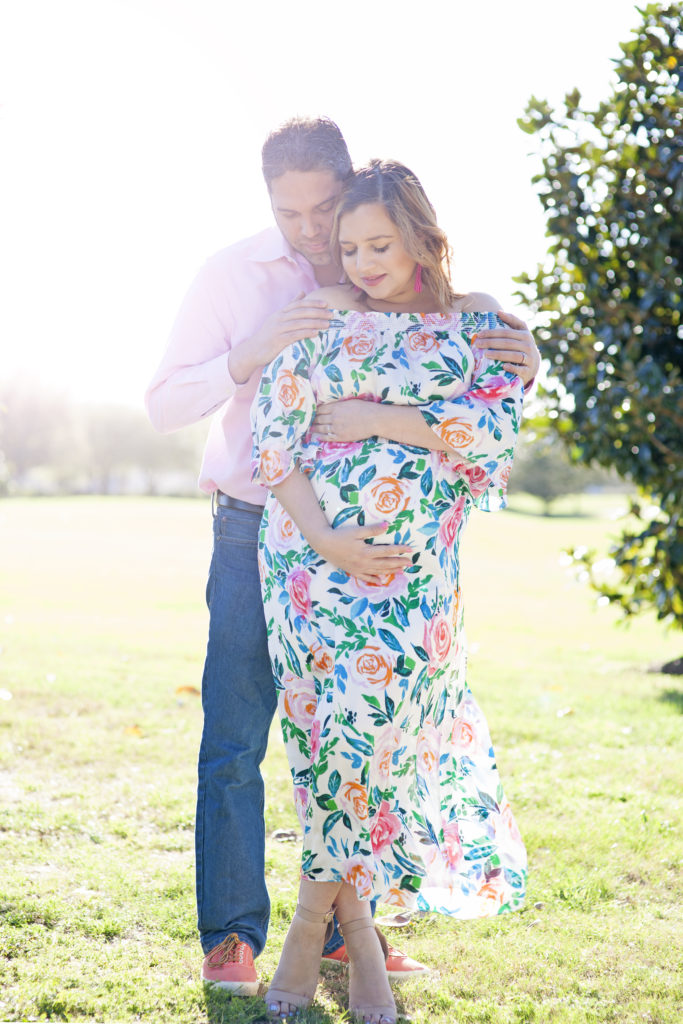 So when we had our ultrasound at the start of February my eyes popped and I let out the hugest laugh when the doctor said "It's a Boy!" And I thought to myself immediately: "This is so cute! I'm going to have a mini-Miguel!" I'm already imagining what he'll look like and if he'll be a piano player like his dad, an artist and writer like his mom or grow up to be an engineer like his daddy! Whoever he looks like or whatever he decides to be—-I'm just excited to get to meet him! We've dabbled with a few names here and there but aren't sure yet. As soon as we know we'll put it out there but we definitely know it'll be a name in Spanish that is easy to pronounce in English.
We didn't know how to tell our family and friends that we were having a boy and we decided to do a gender reveal party last minute yesterday and I'll share a video soon of how we told them! Below are some sweet photos my friend and photographer Pei took of us. I'm so happy to have captured this moment since I didn't have any cute full-length photos of the two of us with my growing baby bump but I'm feeling better like I told you in my last post and will be showing off more outfits soon! How gorgeous is this off the shoulder floral dress I found under $45?! It's not maternity but it screams Spring and I'll fit into it after my pregnancy. I had to pair it with my pink tassel earrings to emphasize the flower print on the dress.
Thank you for all your messages and for keeping up with the gender reveal guessing game! I can now shout it out: IT'S A BOY! IT'S A BOY! And we couldn't be more thrilled! I already bought some outfits at Target because he's going to be the most stylish little man around. I mean, who could resist this newborn teal shirt, tie and seersucker pants?! Any favorite places you like to shop for your boys? Let me know!
SHOP THE POST:

Facebook Conversations