If you didn't catch our pregnancy announcement video on my Facebook or Instagram then you'll find out here that this year, the Lipstick and Brunch household is adding one more member to the gang! We are so thrilled, Miguel is so pumped about being a dad and I'm just imagining all the cute outfits I'm going to get to buy for him/her! Before any of these cute thoughts were in my head all I could think of was that I was pregnant and was having the worse time.
Pregnant | The Good, The Bad & The Ugly: Type I Diabetes and My High-Risk Pregnancy
Now this has been such a hard post to write! So much so that it has taken me 17 weeks (almost 5 months) to finally post it on my blog. I wasn't making an effort to keep it a secret or on the down low but my morning sickness and nausea were so bad that even sitting in front of the computer made me incredibly nauseous. I was also scared of writing this post because I have many friends and acquaintances going through a really difficult time trying to have a baby and here I am complaining about all my pregnancy symptoms. The truth is this has been hard especially with my high-risk pregnancy because of my Type 1 Diabetes. I've been testing my blood sugar (which literally means I've been taking blood from my fingers) 15 times a day! All of this to keep my blood sugar levels in range because high blood sugar levels harms the baby's development. The morning sickness was also more of a hassle being Diabetic because I would eat, then I'd test my blood sugar and inject but then I would vomit making my blood sugar levels go whack! I'd never heard my aunts or mom complain about the constant vomiting ( I literally lost 10 lbs during the first three months and couldn't keep any food down), fatigue and an overall unwillingness to leave the house, put on make-up or even get dressed. In an impulse, I even decided to cut my very long, beautiful hair. For a moment I thought I regretted it, but it's been a relief styling it in 5 minutes. Thankfully, I'm currently vomiting less and my blood sugar levels have been in range.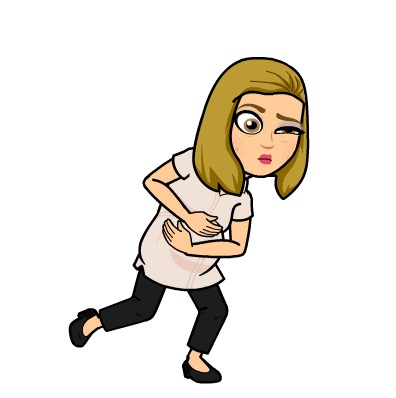 Literally me the past 5 months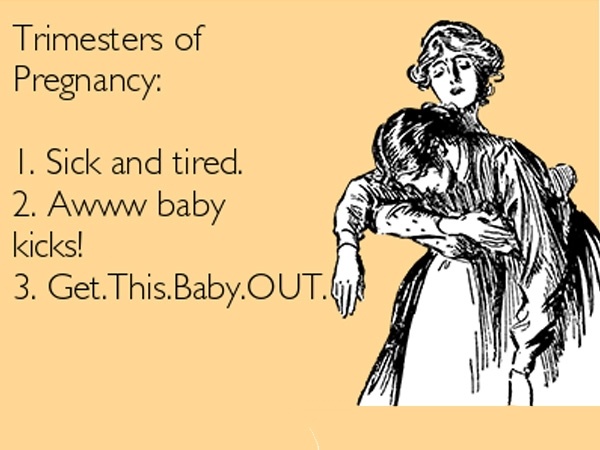 Happy To Be In My Second Trimester
I sit here and think that I'm starting my 5th month of pregnancy and I can't believe it (I guess I'll believe it when I feel it kick which should be soon)! I finally have more energy and even though my morning sickness is still here I'm not nauseous sitting in front of my computer writing this. You have no idea how incredibly happy that makes me! I was so scared that I was going to stop writing or taking photos. Hell, during the holidays, when I was newly pregnant, I didn't even want to see my phone–I had a terrible aversion to it because it also made me nauseous. I didn't dress up or wear make-up on Christmas or New Year's either. My husband described it as "Not very Nikki-like." It was true. I was a different person. I was sad and even though I was going through something incredibly miraculous and positive, I still couldn't be completely happy. Now that I'm feeling better, I hope I can finally start enjoying an awesome second-trimester.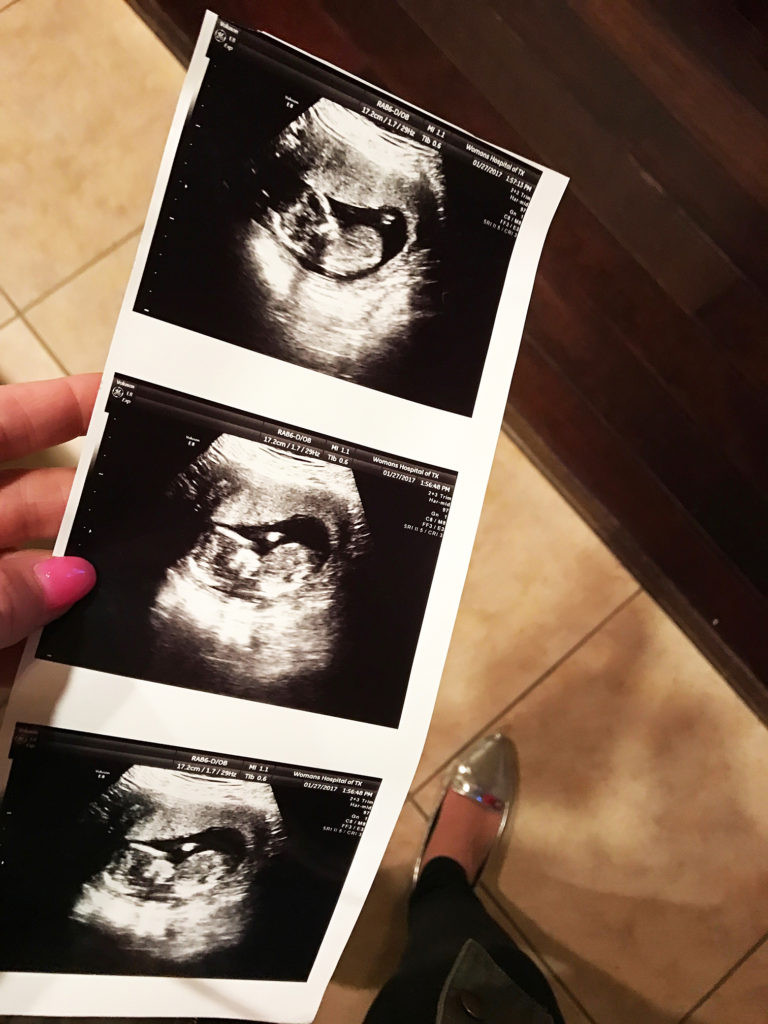 The baby is healthy and strong! It was bouncing in my belly! I couldn't feel it though.
Grateful
I'm so grateful that up to now, everything has been healthy with the baby and me. I'm so grateful of those friends that have surrounded me and texted me during these 5 difficult months, you have no idea what your texts have meant to me when I was feeling down. It really has been a light at the end of the tunnel. It was also incredibly helpful to go to my first blogger evens when I started feeling better. I was able to make it to a beauty event at Galleria and luckily, they sent a car service so I didn't have to drive (I also get car sick! LOL). It was so great to see familiar faces and dress up after such a long time! Seriously though, seeing other bloggers and the Clarins make-up counter made me feel amazing.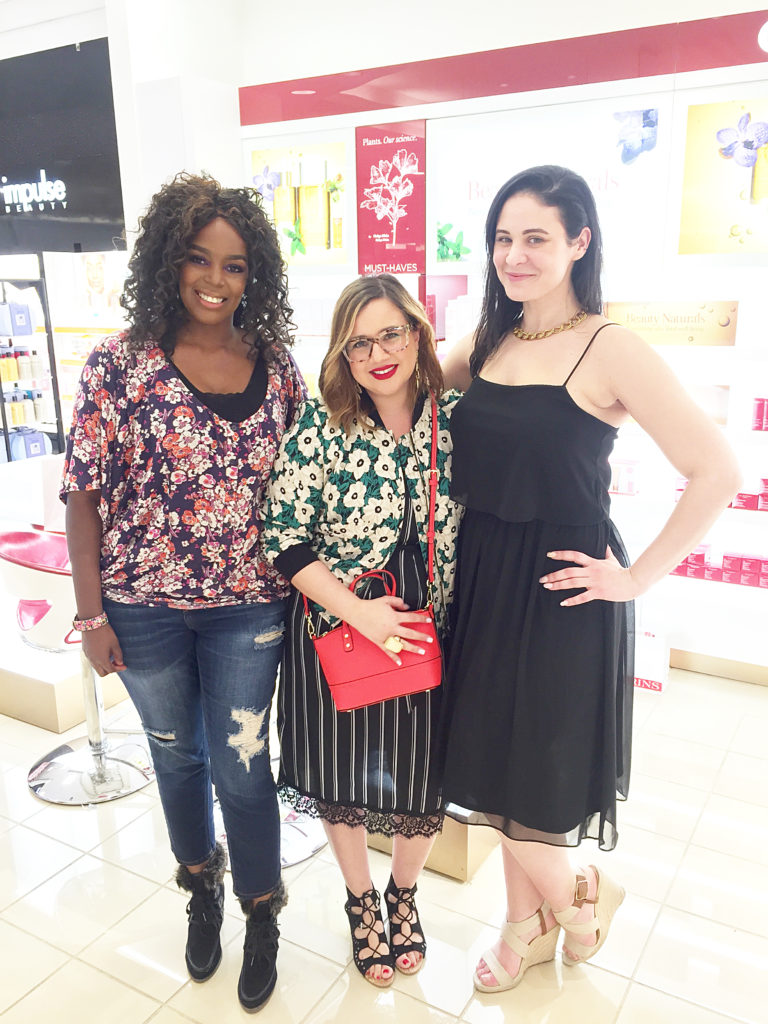 SHOP MY OUTFIT: SHOES | JACKET | DRESS
I am mostly grateful to have Miguel as my baby daddy. You guys have no idea how much he's put up with! I have been the worst company these first months and he would still look at me and tell me he loved me even when I was vomiting, demanding him to clean up the house or when I was in the same pajamas for two days in a row. He would keep telling that everything would get better and it did. Miguel has been to every doctor's appointment with me and trust me, there's been plenty because I have my OB-GYN, my high risk specialist, my Diabetes educator, endocrinologist and nutritionist plus the eye doctor and dentist. He never misses work but he has driven me to every appointment to be completely informed of everything that is going on with the pregnancy and how my Diabetes affects it. At this moment there is nothing more in the world I could have asked for than to have Miguel by my side.
Lipstick, Brunch and a Baby!
Now on to more exciting things! I dream of posting cute #bumpstyle outfits and start giving you an update of how the baby is doing (which stay tuned because we'll be revealing the gender soon in a future post!) I also want to share how my diet has changed (hello gallons of water a day!) and how creative I've gotten in the kitchen making delicious, indulgent meals that are also healthy. I also want to share some of the ways the products in my beauty routine have changed since there are many ingredients that are not safe for the baby. I'm so looking forward to posting about all these topics and giving you my insight on my very unique pregnancy. So welcome to the new Maternity tab on my blog–I hope this becomes a stylish and informative resource for expecting and new moms and that we can go on this journey together and stay sane, beautiful and fashionable!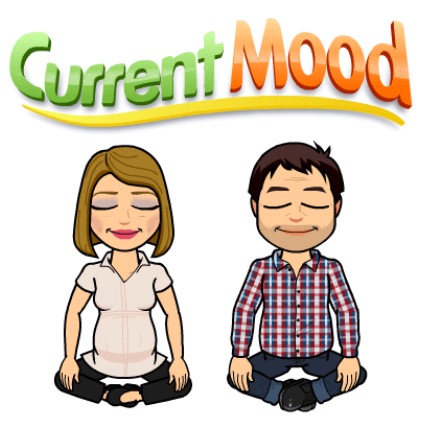 My zen mood is all because of Miguel. I am feeling much better and finally very excited to welcome our baby boy or girl.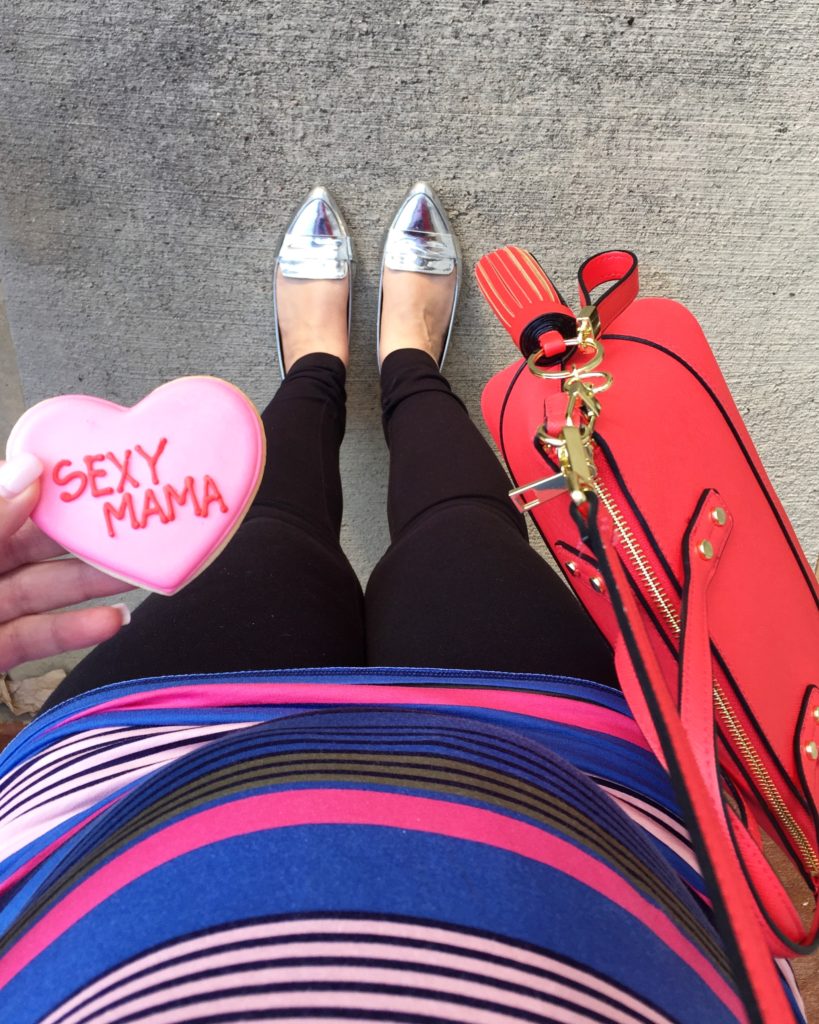 My first bump photo on Valentine's Day!
All the Yummy Stuff I've Been Eating: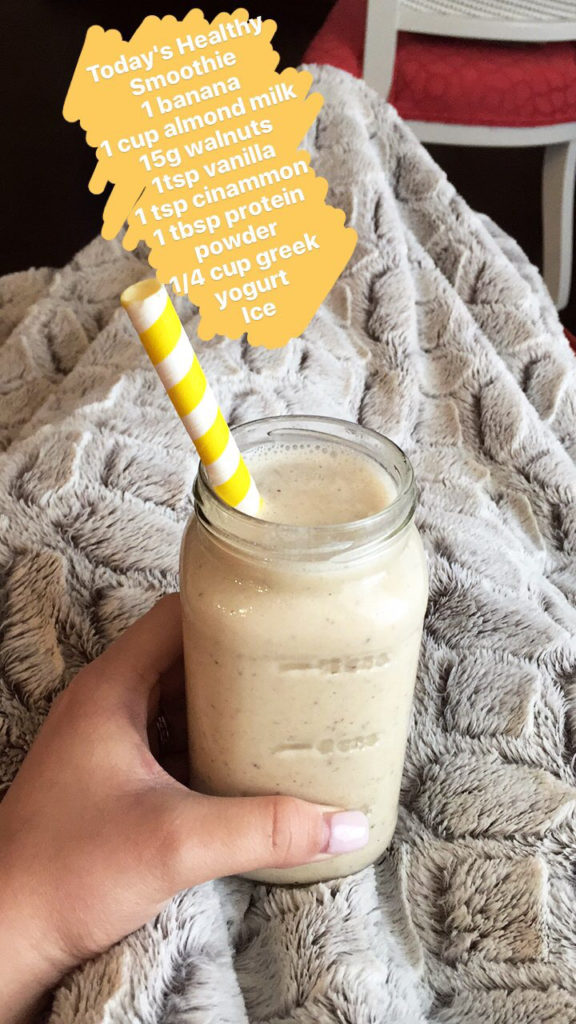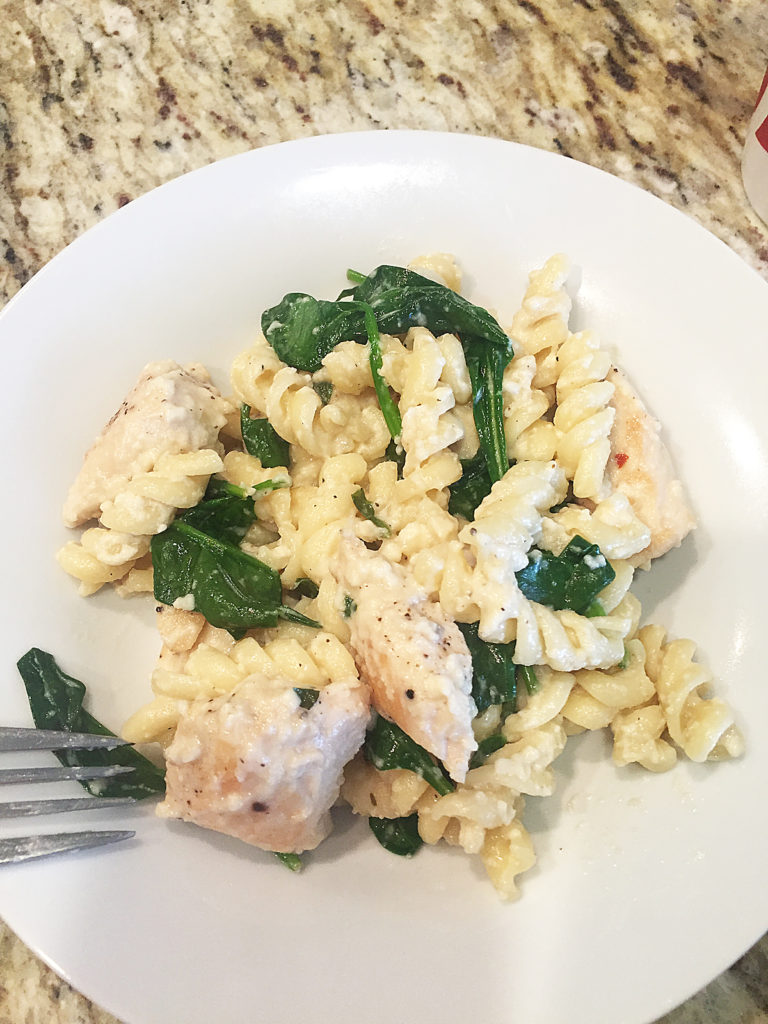 I made this pasta with grilled chicken and spinach and the white sauce is made with Greek yogurt and no fat! Yikes! It's so delicious and healthy.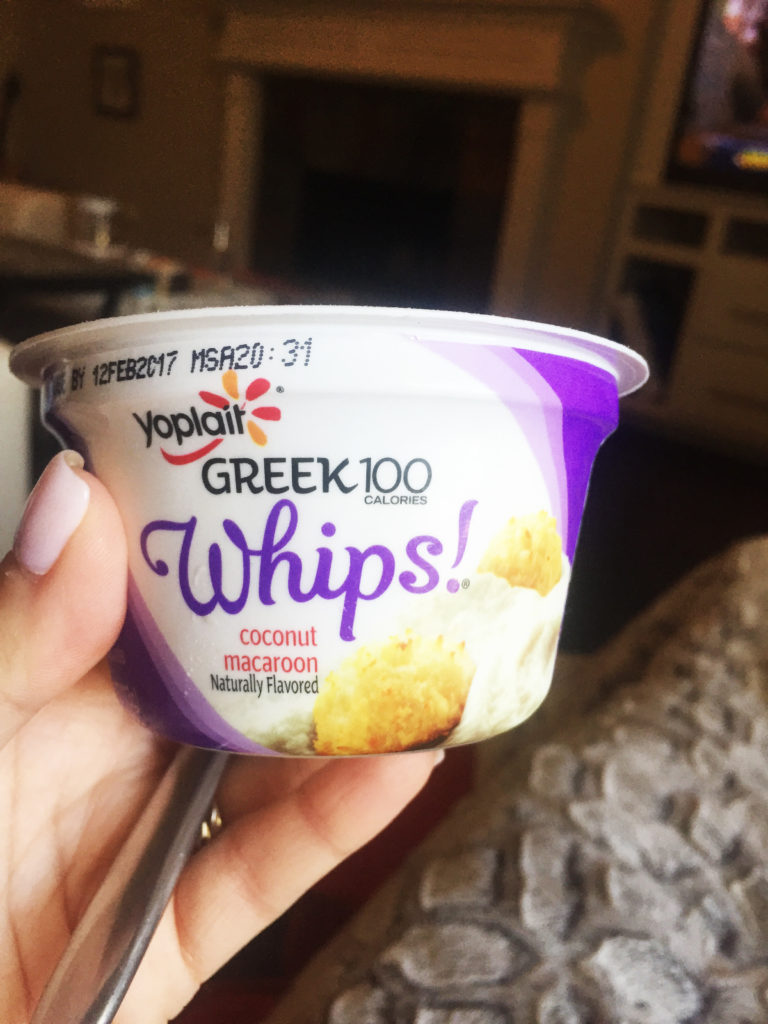 These Yoplait Whips have been my go to snacks and desserts. It's whipped Greek Yogurt and seriously tastes like dessert. Plus, they have yummy flavors like cheesecake, coffee, peaches and cream and coconut macaron.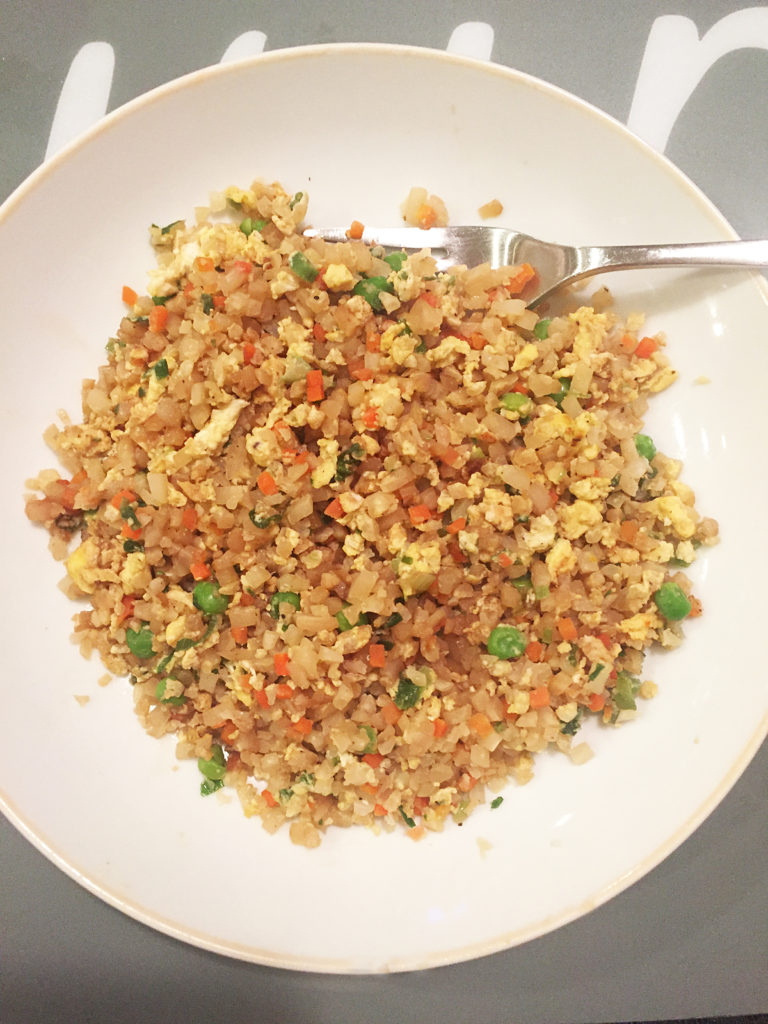 This cauliflower fried rice is one of my favorites! I replaced the rice for cauliflower and prepared it just like I would if I were making fried rice and it's TO DIE FOR!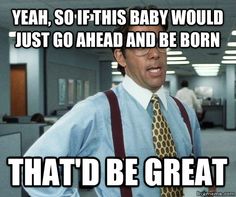 I'm pretty sure I'll start feeling this way in my third trimester.
Here's How We Told Our Families:
Facebook Conversations