Summer is just right around the corner and I'm looking as pale as ever! Over the years I've used many brands (Victoria's Secret used to make the best spray tanner but it's discontinued)  to give a hint  of color to my legs which I feel very self-conscious exposing in a dress or skirt when they are super, super pale. Think of this 'self-tanner'  as make-up for legs which will minimize the appearance of any scars, bruises or imperfections.
SHOP THE POST:

Self tanners are easy to use if you prepare your skin for a smoother application and if you don't get too critical of yourself. It will never look like a professional spray tan but it will get you looking sun-kissed in a hurry. I use the Sally Hansen Airbrush Legs  and usually spray some of the product into a bit of body lotion and then apply to my legs. But you are free to spray it on your legs directly–I've just made a mess before doing that! Here are the steps I follow and a before and after.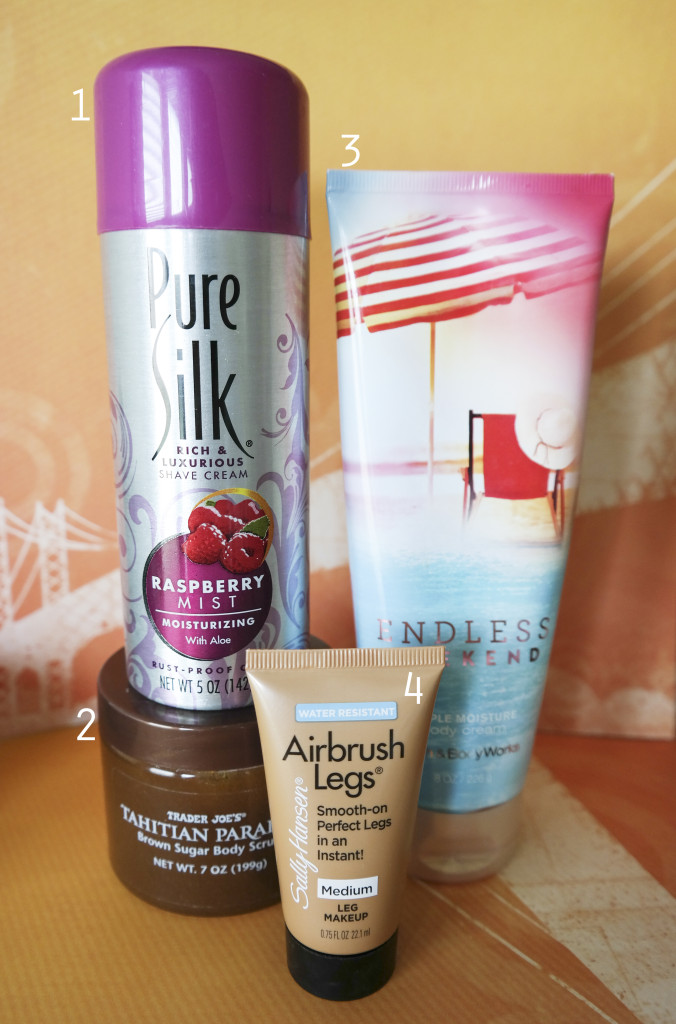 Steps to Follow:
1) Shave your legs in the shower and use a moisturizing shaving cream like this one by Pure Silk which will leave your skin silky smooth. (This is a complimentary product I got from Influenster to test out).
2) Exfoliate your whole body  or your legs (depending on what you plan on tanning) with a sugar scrub to remove any dead skin. This will make your tan last longer.
3) Lightly moisturize your skin when you get out of the shower or spray the tanning product on a quarter size amount of the lotion like I mentioned before.
4) Even though this tanner is for your legs, I use it all over my body and it looks great.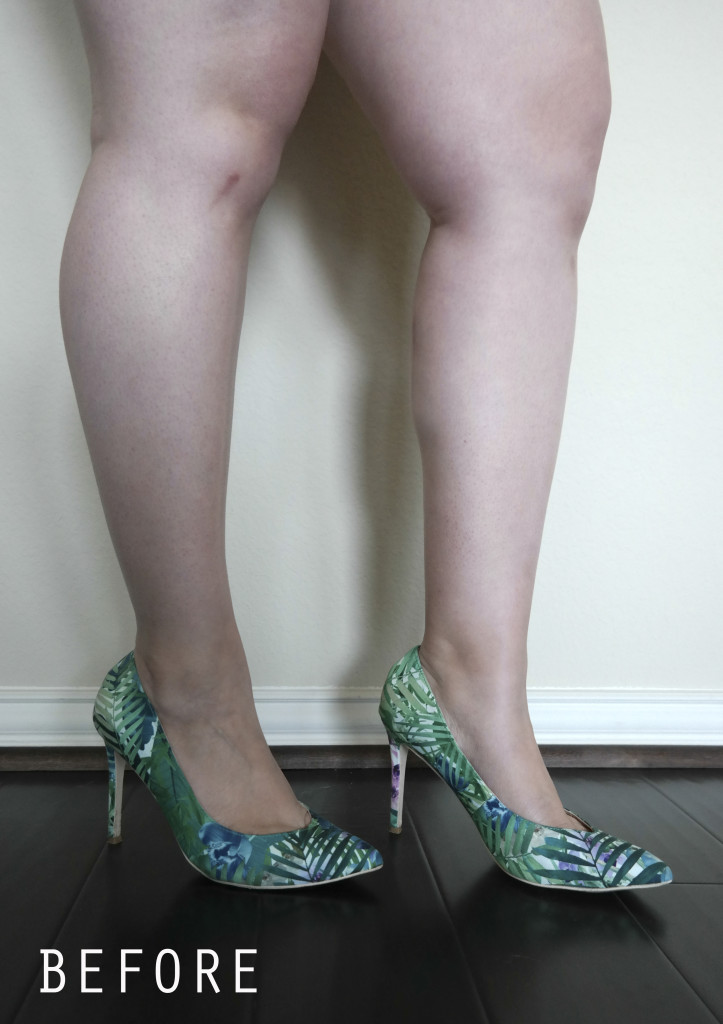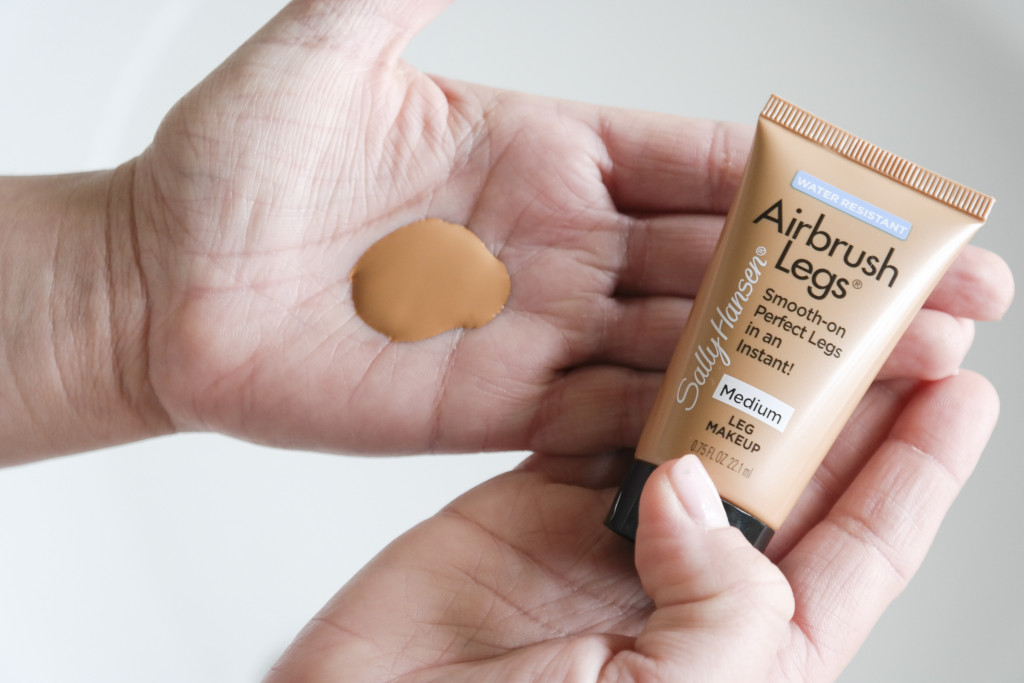 When Applying the Self Tanner:
1)Exfoliate your legs with a sugar scrub in the shower before applying self tanner. This will allow for a smoother application and a longer lasting self-tan.

2) Use a Quarter size amount for each leg.
3) Rub products in between hands and apply on first leg(I apply up to half of my thigh). Be sure to be in a very lit area like your bathroom so you don't miss any spots. Don't forget to apply on your feet and toes.
4) I step in the tub and do the whole process in there so if I stain the floor it's easy to clean.
5) Though the product dries quickly, wait like 10 minutes to get dressed. Because it dries quickly, rub it in swiftly on your legs.
6) Immediately wash your hands or they stain!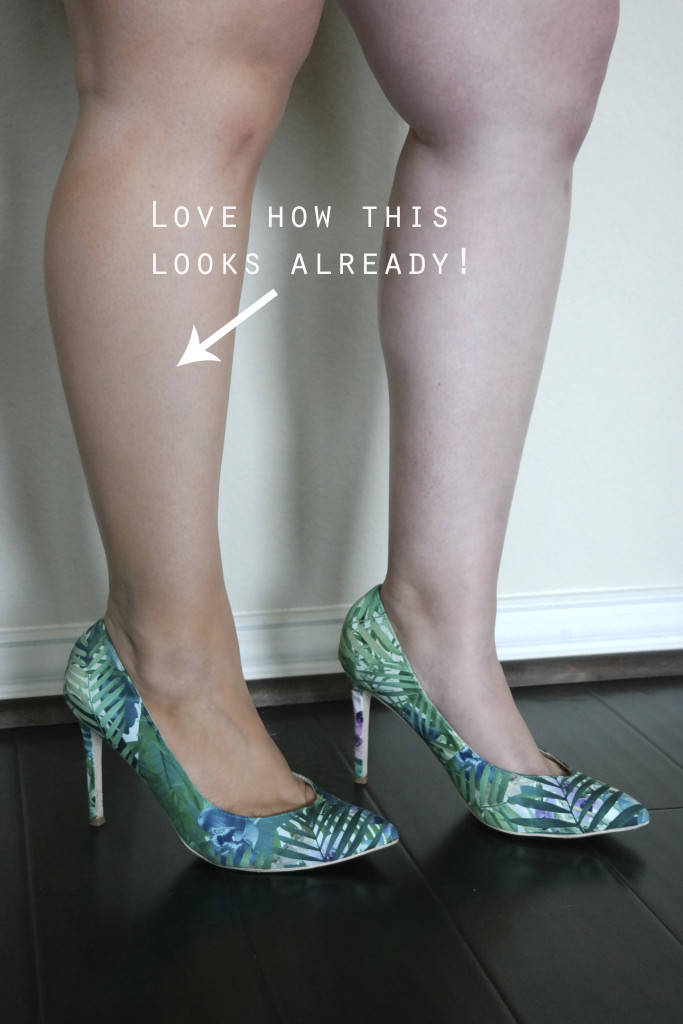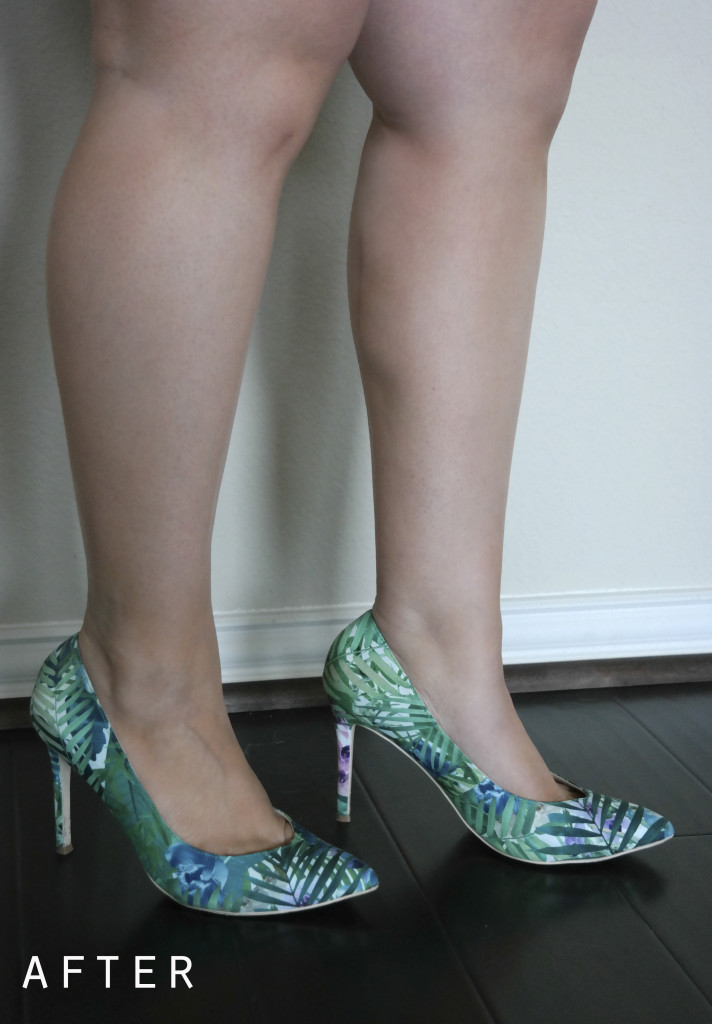 Pumps in 'Wanda Floral" from Just Fab available here.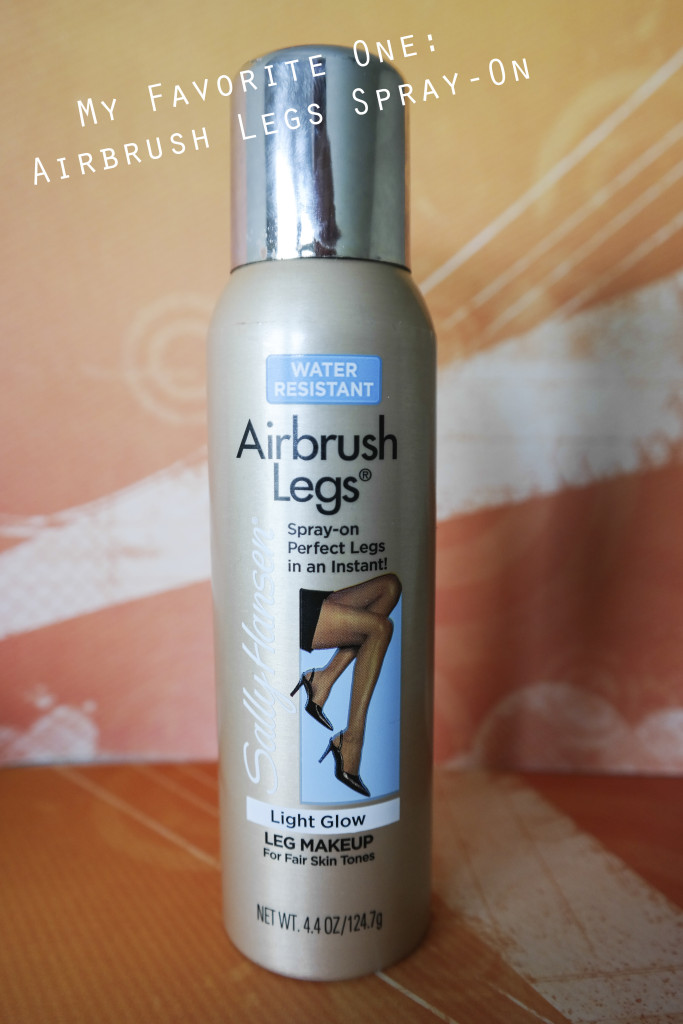 Hands down this Sally Hansen Airbrush Legs-Leg Makeup (This is a complimentary product I got from Influenster to test out)  gave my legs a light hint of color without looking orange or unnatural. This product is more pigmented and a thicker formula than the one I own as a spray.
Great For: Downright pale white legs like mine that need a summer overhaul.
The Sally Hansen Airbrush Legs Light Glow Leg Makeup I already own is less of a makeup and more like a highlighter with color for your legs. Still my favorite!
Great For: Giving legs a subtle sheen and a bronze look but it could also look pretty over a tan or darker skin.
I had no idea these two product were going to be slightly different ( I just thought they were different formulas)  but I'm glad I know about both of them because I love a good sunless tan at home.
Oh and good news! I slept with this product on my legs and there was no transfer on my bed-sheets!
SHOP THE POST:

Check out the other complimentary products I got from Influenster:
Facebook Conversations