*This post was part of Lipstick and Brunch's #SkincareWeek
One of my biggest skin concerns since I got into my late 20's-30's was dull skin and acne spots which were making me look older than I was! I freaked out when I saw that my usually glowy, youthful skin was losing it's dewiness when I entered my late 20's.  Any pimple would turn into a lasting spot on my face and every period made me break-out like a high-school kid again. Over time, I've discovered the importance of using skincare and make-up products with the holy trinity of skincare ingredients: Vitamin C, Retinol (Vitamin A), AHA,  and Vitamin E. Getting bimonthly facials to maintain a healthy glow is also something I regularly do. Because I'm not very patient, I discovered these beauty and skincare products to make my skin glow instantly.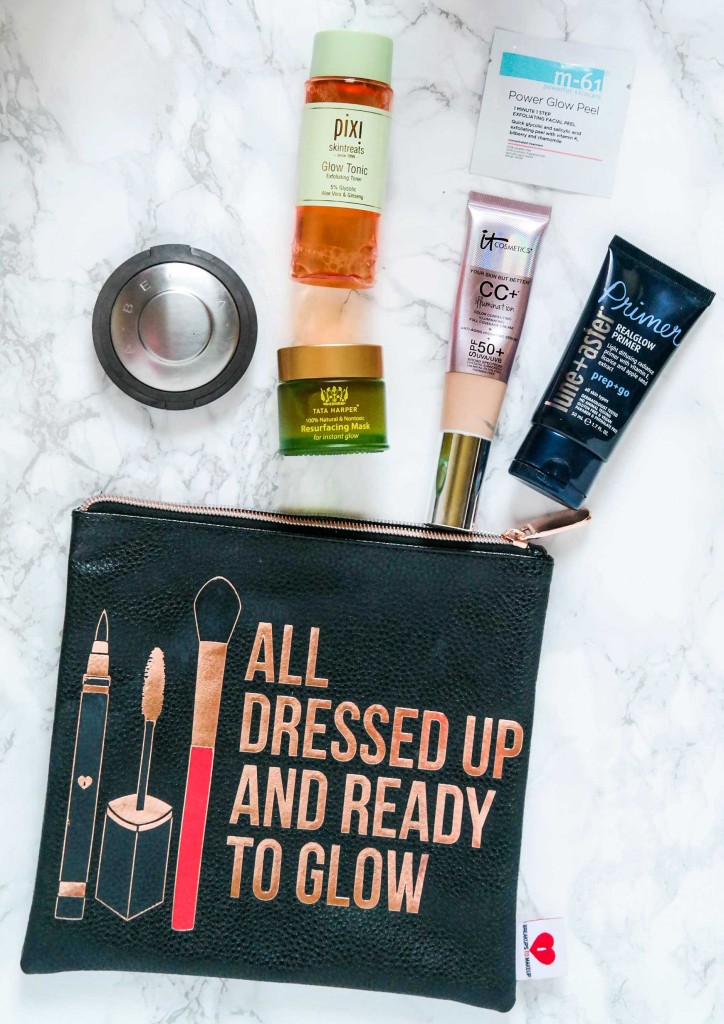 SHOP THE POST:

Make your Skin Glow With These Products

Becca Champagne Pop by Jaclyn Hill– The champagne shade of shimmer is universally flattering and makes my face looks sun-kissed. I apply it on the highest part of my cheekbones and I also wear it over bronzer. I always get conpliments on my make-up when I use this!
Lune + Aster Realglow Primer– I love this primer because it has Vitamin E and it's vegan, paraben free and with skin benefiting ingredients like licorice and apple seed extract. I mix a pearl sized amount with my foundation and it creates an instant glow on all my face. You can wear it as a primer before applying your BB cream, liquid foundation or powder.
Tata Harper Resurfacing Mask- This amazing mask minimizes the appearance of pores  and helps reduce redness and has a delicious citrus smell. It can also be used on pesky pimples as an on-the spot overnight treatment.

It Cosmetics CC Cream- It Cosmetics is a favorite brand of mine and I use many of their products but their CC Cream has a special place in my make-up bag. Two pumps on my make-up brush transforms my skin to uneven and red to even-toned, youthful and fresh.

Pixi Glow Tonic- A week after writing this post they debuted their Glow Tonic Pads which are easier to use and travel with. This Glow Tonic hydrates with Aloe, exfoliates and brightens your skin with Glycolic Acid and is great for using on your face, neck and chest. Ginseng and botanical extracts help nourish your skin while lightening acne spots & revealing younger looking skin.

m-61 Power Glow Peel- These individually packed wipes always makes my skin tingle but it's so worth it! This one minute exfoliating facial peel reduces the appearance of fine lines and big pores. The star ingredient in this wipe is the Vitamin K which helps in reducing rosacea and dry patches for an even, smooth skin tone. I use it all over my face, neck and even my elbows and the top of my hands for a more even skin tone and to lighten any dark spots.
Neutrogena Rapid Tone Repair (not pictured)– Vitamin A or Retinol is one of those intense ingredients you should start using gradually to not irritate your skin. And if you're pregnant, no Retinol for you because it's bad for you and the baby. Retinol, or Vitamin A, literally makes your skin peel to reveal new, glowy skin. When you wear Retinol/Vitamin A your skin is also more sensitive to the sun which is why I recommend you use it at night under your moisturizer and you use sunscreen during the day.  This product sits permanently on my night table and is great to lighten old pimple spots. This product also contains Vitamin C which is another popular ingredient that helps clarify your skin tone.
 Patchology Flashmasque (pictured below)- One of my favorite sheet masks form this brand is this one! I use it the night before a photo-shoot or before I host a blogger party. I wear it at night because the leftover serum from the mask can be massaged al the way down your neck and chest and your skin will really reap the benefits of the serum while you sleep. You'll wake up with refreshed, radiant and even toned skin. If you don't believe, just check out my previous photo-shoot where I used this mask the night before.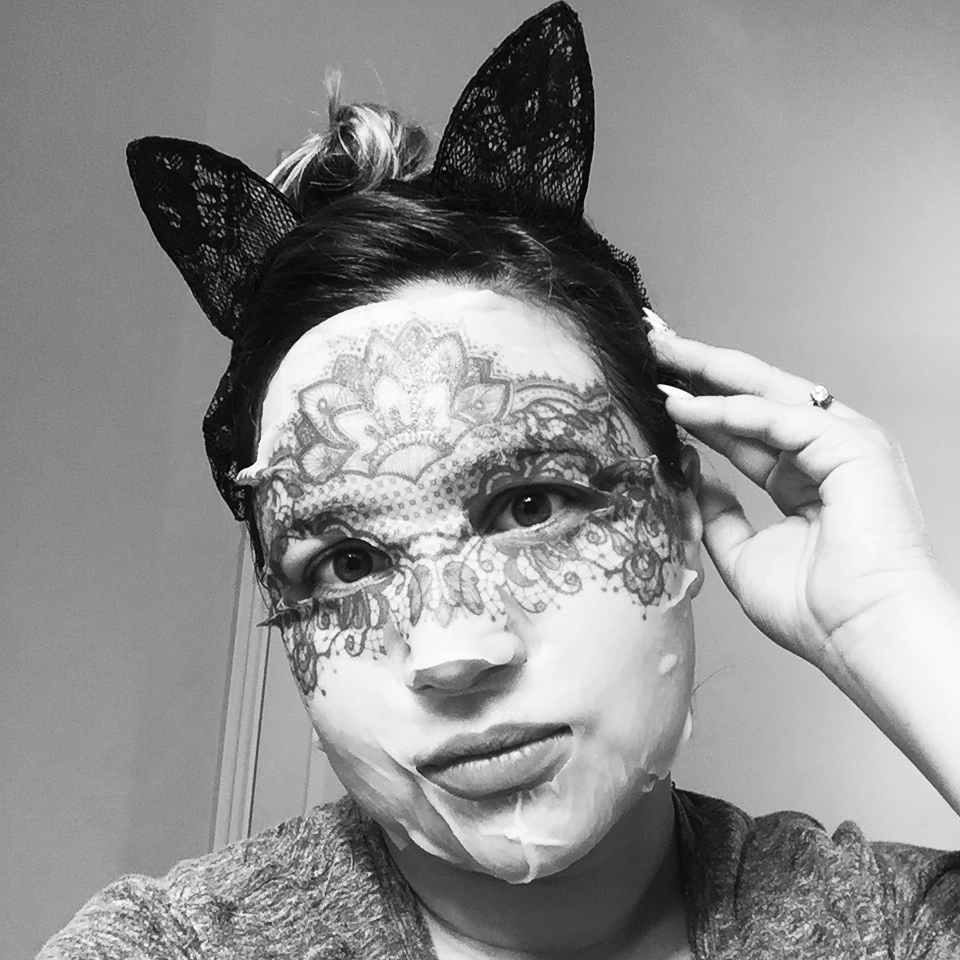 The Patchology Flashmasque has the most beautiful lace detail and it brightens your face from night to day!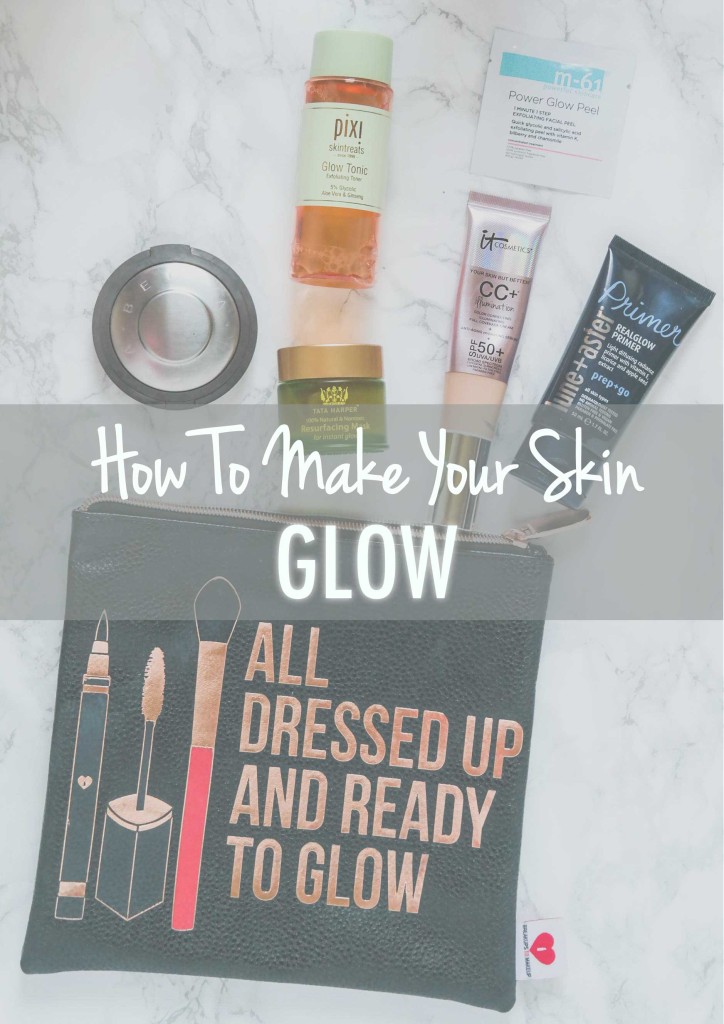 SHOP THE POST:

Save

Check out the other posts in my #SkincareWeek Series:
Facial at Neiman Marcus & Why You Should Get a Facial
My First Online Dermatology Experience
Save
Save
Save
Save
Save
Save
Save
Save
Save
Save
Save
Save
Facebook Conversations