*Post was updated on October 1, 2021
I wrote this post on March 7th, 2013 when I was a Commercial Photography student at Houston Community College and my blog was named "MY BEAUTY BAG." Our photojournalism class gave us an assignment: reach out to a local celebrity and set up a photo-shoot through their assistant. 8 years ago I was discovering social media and it's power and I decided to Tweet her against my teacher's wishes. I wrote her a very polite tweet asking her to please allow me to interview her and take photos of her for my college class. She said yes and what can I say? I aced my assignment and my bold move earned me confidence and the belief that I could be successful in anything I set my mind to.  I'll never forget it. Dominique was as kind as you can imagine and my dream of meeting her was now permanent in a photo. I wanted to be a full fledged photographer and she was one of my first subjects in the new city I was living in.

She's a face that everyone knows from the 5, 6 and 10pm KPRC Local 2 News (and what a beautiful face!) and from her involvement in different charities and constant emceeing gigs, Dominique Sachse is the sweetheart of Houston news. A couple of days ago, Dominique announced she was leaving the news desk after 28 years to write a book and continue her uber-successful YouTube career. We'll miss her but I can't wait to read her book which you can pre-order now and keep tuning into her video tutorials which have garnered her millions of followers.
Ever since I saw her on TV (3 years ago when I moved to Houston) I really wanted to know more about her make-up tricks and how to look flawless in this era of HD TV. And what about her rockin'bangs that she unveiled earlier this year? So sleek and sexy, I was immediately inspired to cut my bangs as well!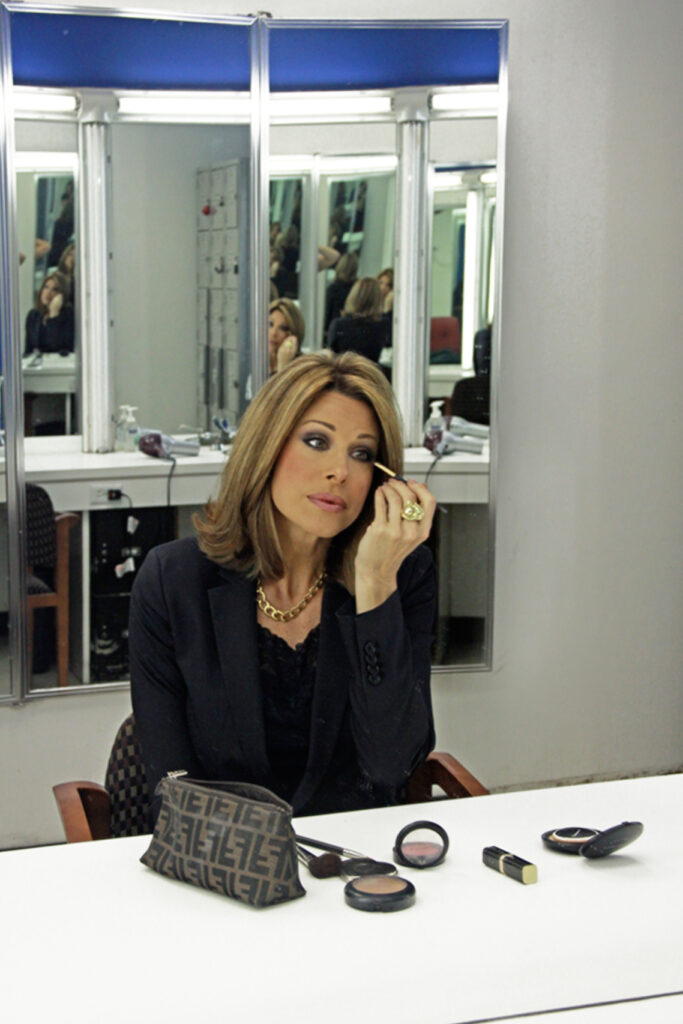 Is there a certain beauty regimen or skin care line that you swear by?
I'm a drugstore beauty queen. I really don't spend a lot of money on products. My neighborhood Walgreens started carrying a higher-end line of skin care products, so I've been dabbling with those. Otherwise, I love Neutrogena foaming face wash and towelettes. Getting the "war paint" off at the end of the night is critical!
How did you learn to do your own make-up for television?
I've always enjoyed experimenting, even as a young girl. I used to do my friends' hair and make-up for dances and proms. Through my TV years, my style has morphed depending on trends and what looks best on me. I find that a softer, muted palette looks nicer on TV. It's cleaner looking and not distracting.
Who is your beauty icon and why?
 I think Angelina Jolie is exceptionally stunning. She was born with great features and plays them up nicely, never over-doing it.
Aren't Dominique's bangs to-die-for?
What beauty tricks did you learn from your mother?
Sleep. My mom values her rest and what it does for her looks and health. I wish I had the luxury of 8 to 10 hours a night, but that's just not in the cards right now. My only hope is that I don't ruin the good genes she passed down!
Did you have any awkward beauty moments in your teens?
Who didn't! Teased bangs and braces, need I say more?
The first photo on the upper left corner is her most recent look. Which is your favorite?
What beauty products would we find in your beauty bag?
A combination of "Face Atelier" and "MAC" make-up. Both lines are great for TV. Also, lip balm and hand moisturizer.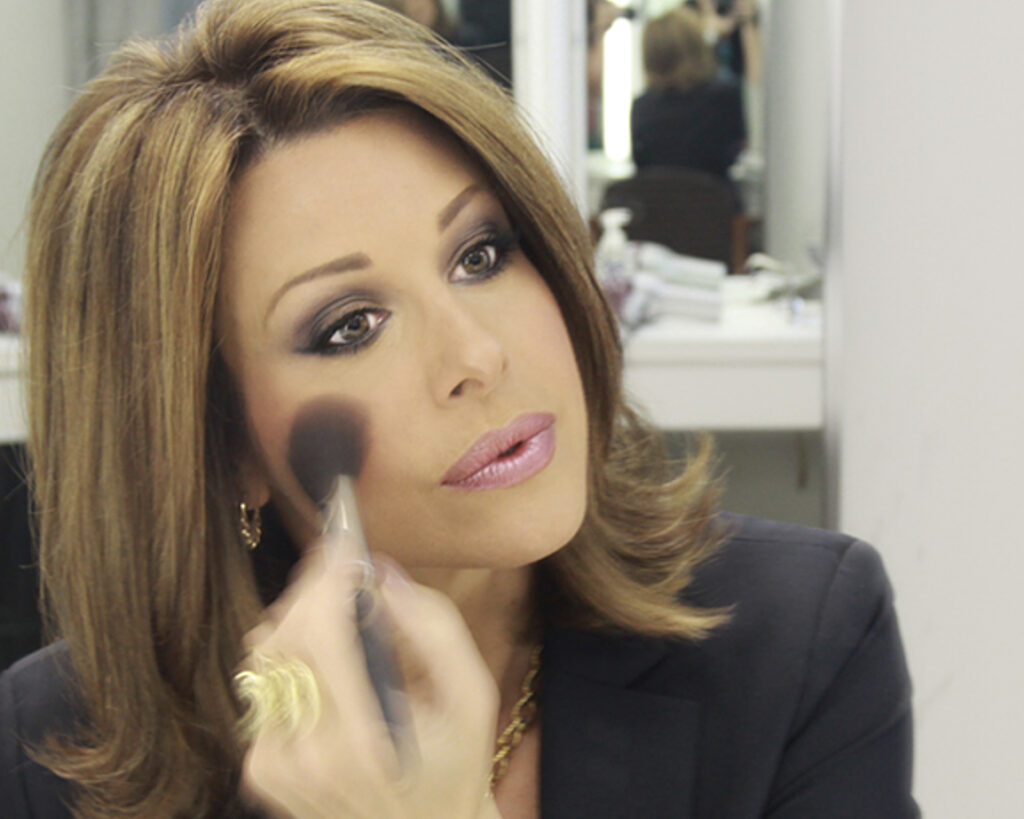 Thank you Dominique! I'm sure we'll all be getting a lot more beauty sleep and feeling less bad about our own awkward beauty mishaps in our teens.
Tune into Dominique at 5,6 and 10pm on KPRC Local 2 Channel, follow her on Twitter and tune into her newly opened Instagram account @dominiquesachse for an exciting backstage pass into her daily life. Thank you for letting me follow you around for a couple of hours and sit quietly in a corner at the studio to watch you deliver the news at 5pm. This was an epic day!
Facebook Conversations